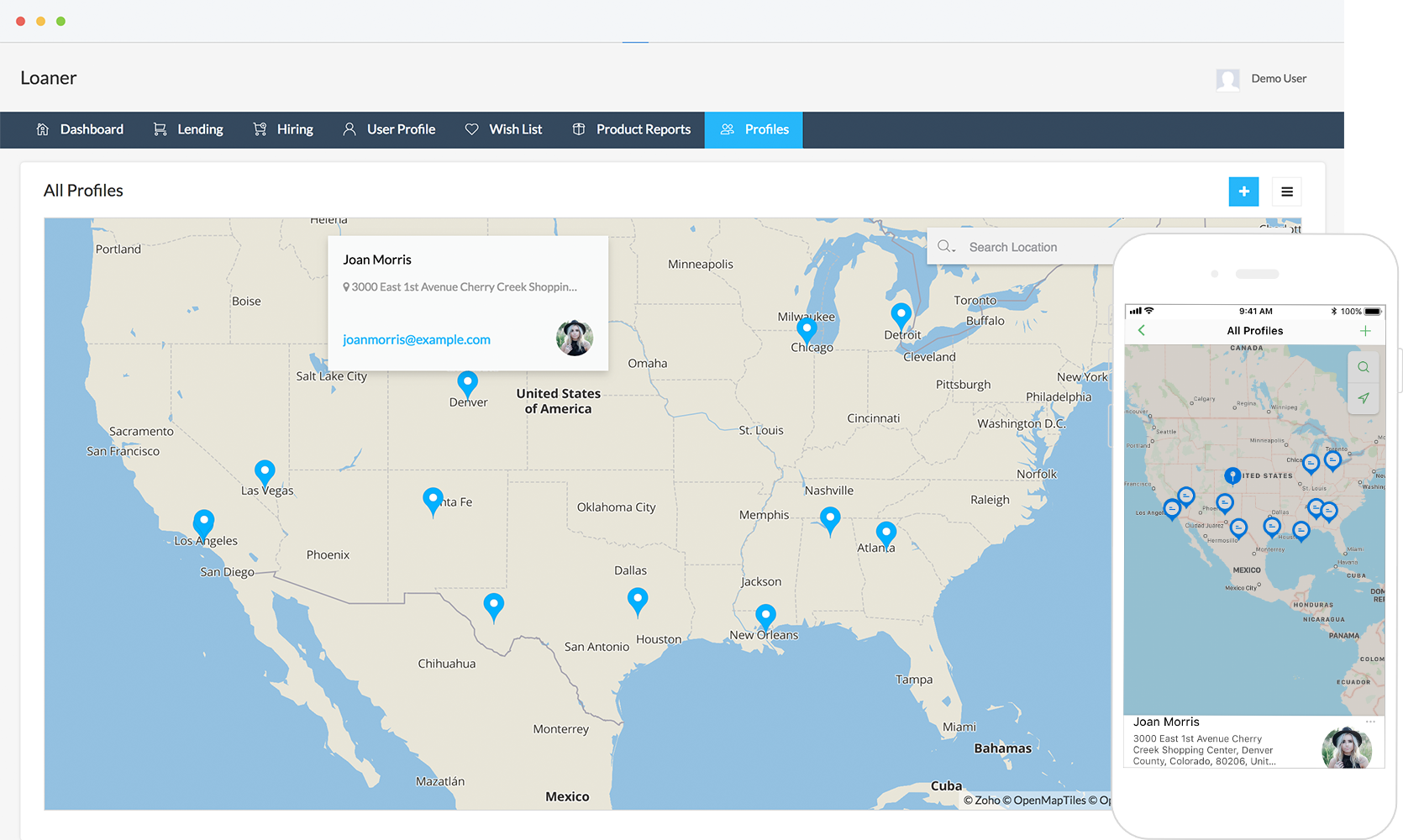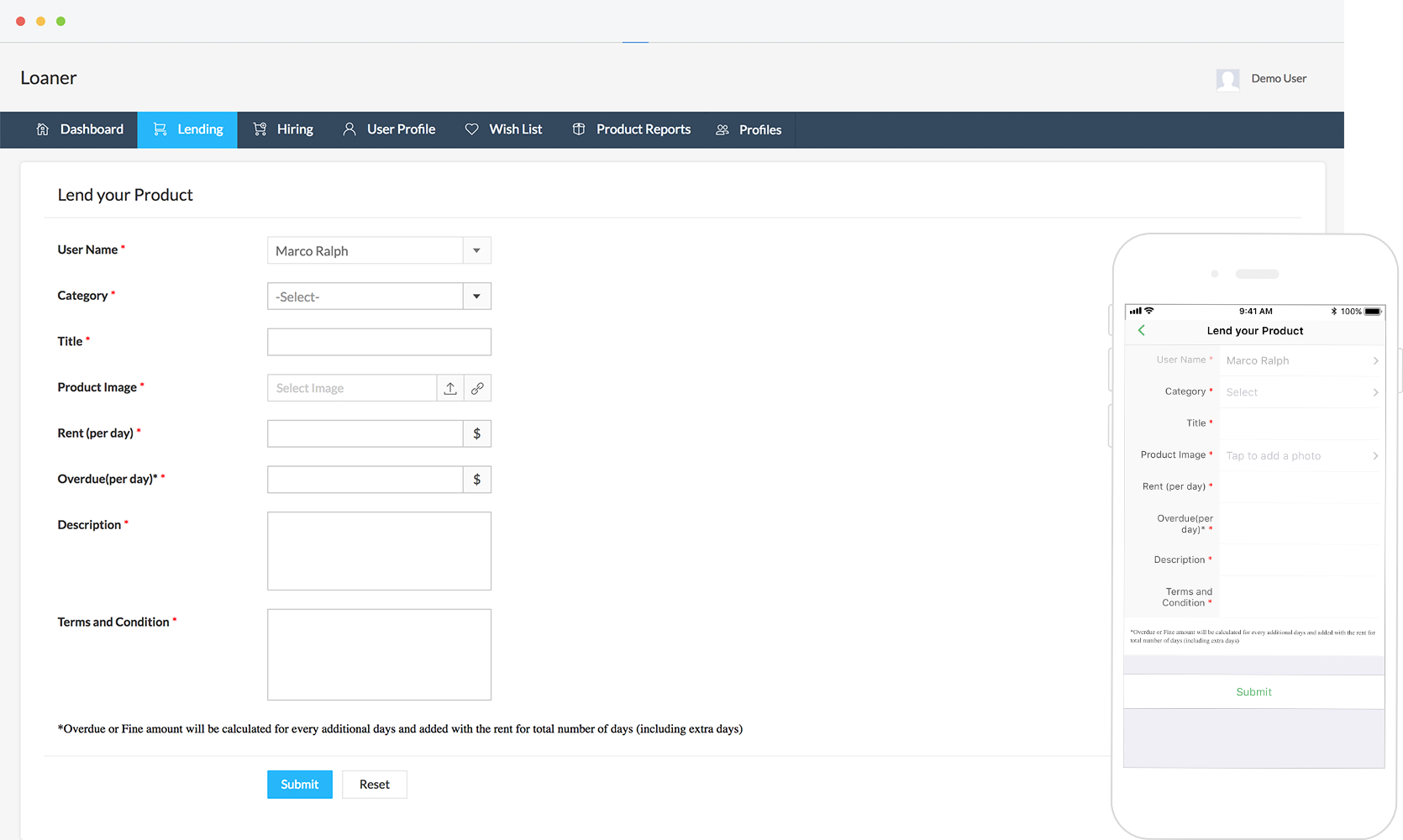 With this app, you can
Connect lenders and borrowers.

Expand your inventory by sending invitations to prospective lenders and giving them a place to showcase their offerings.

Create wishlists.

Borrowers can create a wishlist for products that aren't currently available. They'll be automatically notified when the products are back in stock. 

Instantly approve or reject requests.

Lenders are notified instantly when someone asks for their products and can approve or reject requests with the click of a button.

Set return reminders.

Schedule email messages and SMS notifications to borrowers when their due date nears. They can choose to return the products or renew them. When the product is returned, the owner can add it back to the display with a single click.

Collect product feedback.

Collect customer opinions about your products so you can be sure you're showcasing your very best.

See it all on detailed dashboards.

View products by category, along with their images and details, on customizable dashboards. You can also apply custom filters to make searching easier.
More flexibility. More power.
Customize.

Create new forms, customize reports, and change themes and styles. Designing your ideal dashboards is easy with our drag-and-drop builder.

Go mobile.

Since the app is supported on all mobile devices, members can view, borrow, and lend products, even when they're on the go.

Integrate.

All Zoho Creator apps are seamlessly integrated with other Zoho products, like Books, CRM, and SalesIQ, to cover all your business needs. You can also integrate with your existing software, or with third-party apps like PayPal and Google Suite.