It's library management without the hassle.
Store all resource information in a single place.

Whether it's a book, journal, newspaper, or magazine, just scan the ISBN barcode and enter details like the title, author, language, publisher's name, and year of publication to add the resource to a central database. 

Streamline membership management.

Need to enroll a new member? Just fill in their name, mobile number, and email address, then upload a picture. With the powerful reporting feature, librarians can easily manage member details, keep track of borrowed books, and filter data by specifics like due dates or the number of visits.

Check readers in and out readers with ease.

Check readers in with a card swipe. Their logged time is automatically added to a report. Librarians can also see which readers checked in at a specific time or the entire history of an individual member's visits.

Process borrow and renew requests with one click.

Members can use the app to request new books or extend due dates. Requests are recorded by type (new or renewal) in individual reports. The librarian can then approve or reject requests, based on the availability of the books.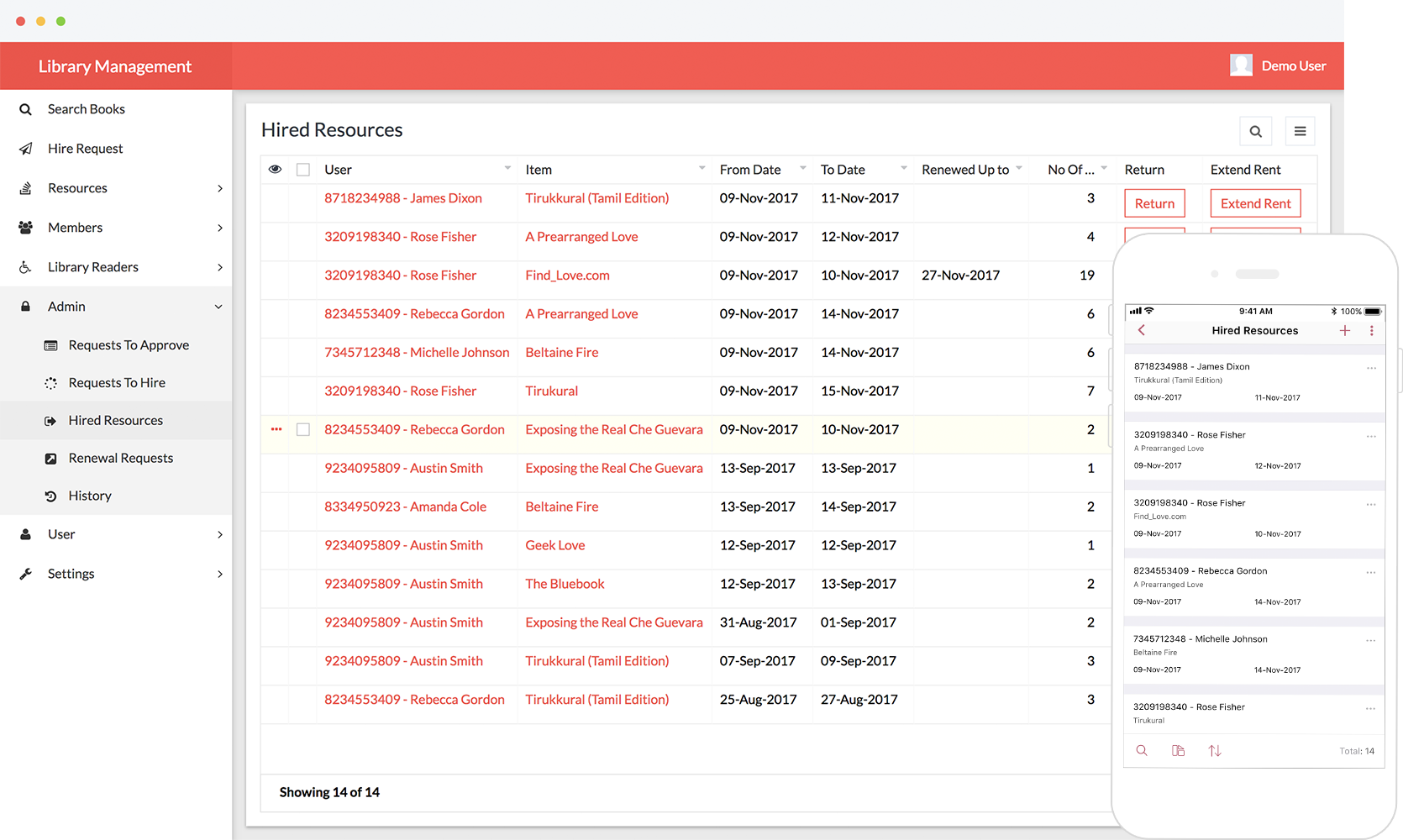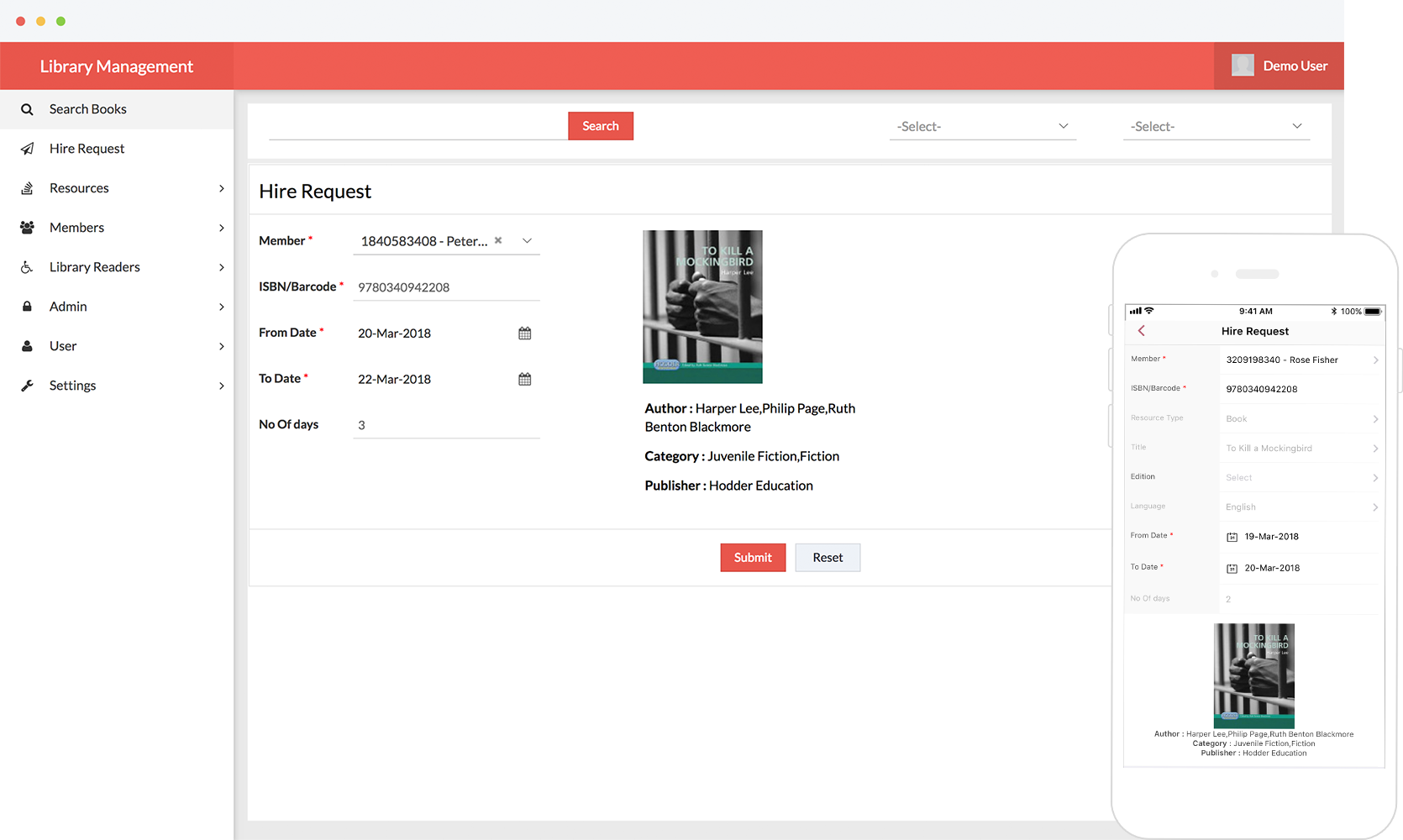 Your app, your way.
Rethink customization with Zoho Creator.

This library management application is powered by Deluge—a low-code scripting language that uses logic to help you automate workflows. Need to include a new feature or alter an existing one? Just drag and drop fields from our intuitive builder and add a few lines of code. 

Anytime, anywhere, on any device.

Stay connected to your business, no matter where you are. With Zoho Creator, the apps you build or install are automatically available on iOS and Android devices. Update resource info, approve book requests, and connect with members on the go.

Break down data silos with integrations.

Apps built on Zoho Creator are tightly integrated with other Zoho products, like Books, CRM, and SalesIQ, to cover all your auxiliary needs. You can use Zapier to easily integrate this app with your existing software, or with third-party apps like PayPal and Google Suite.