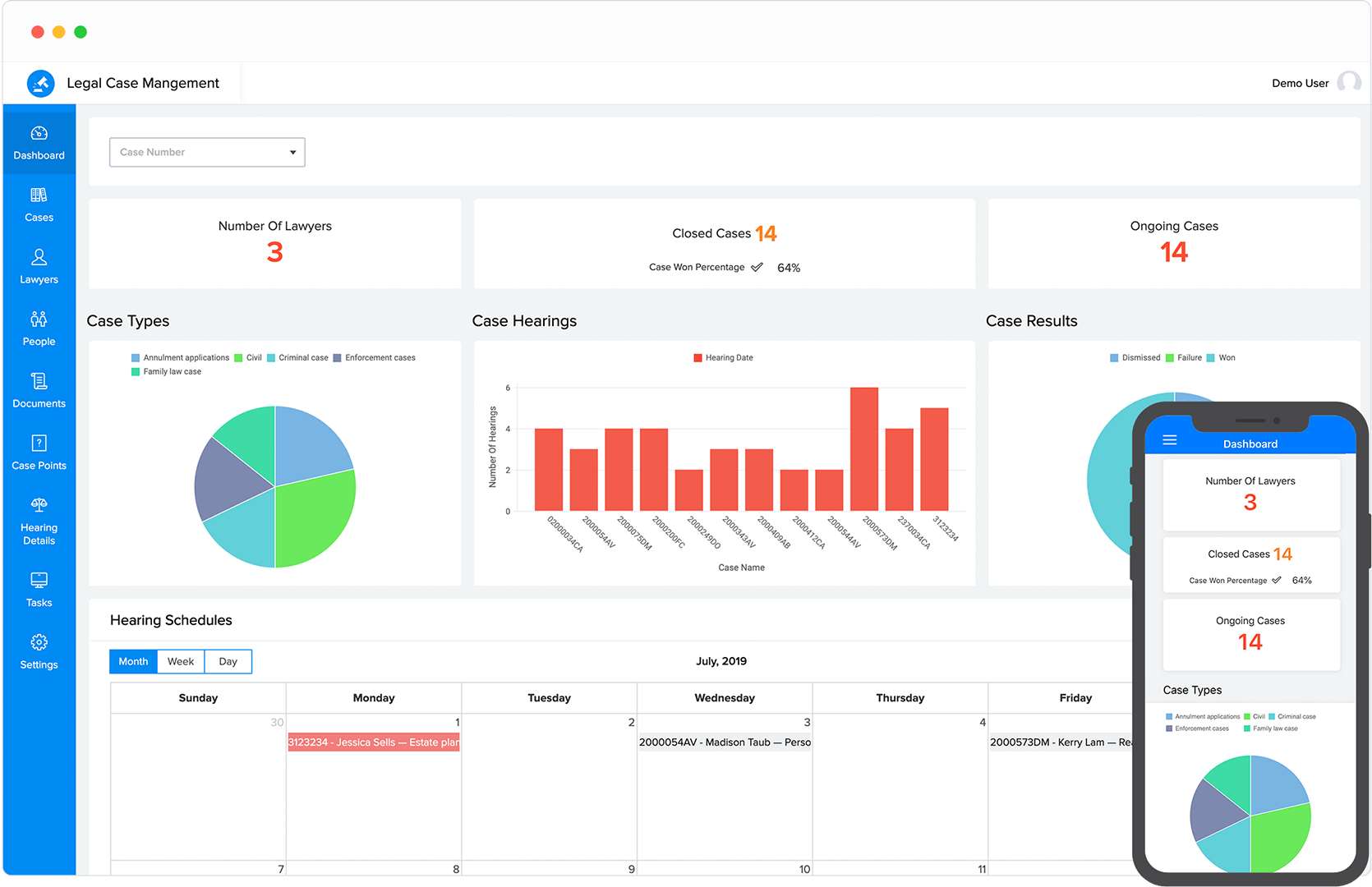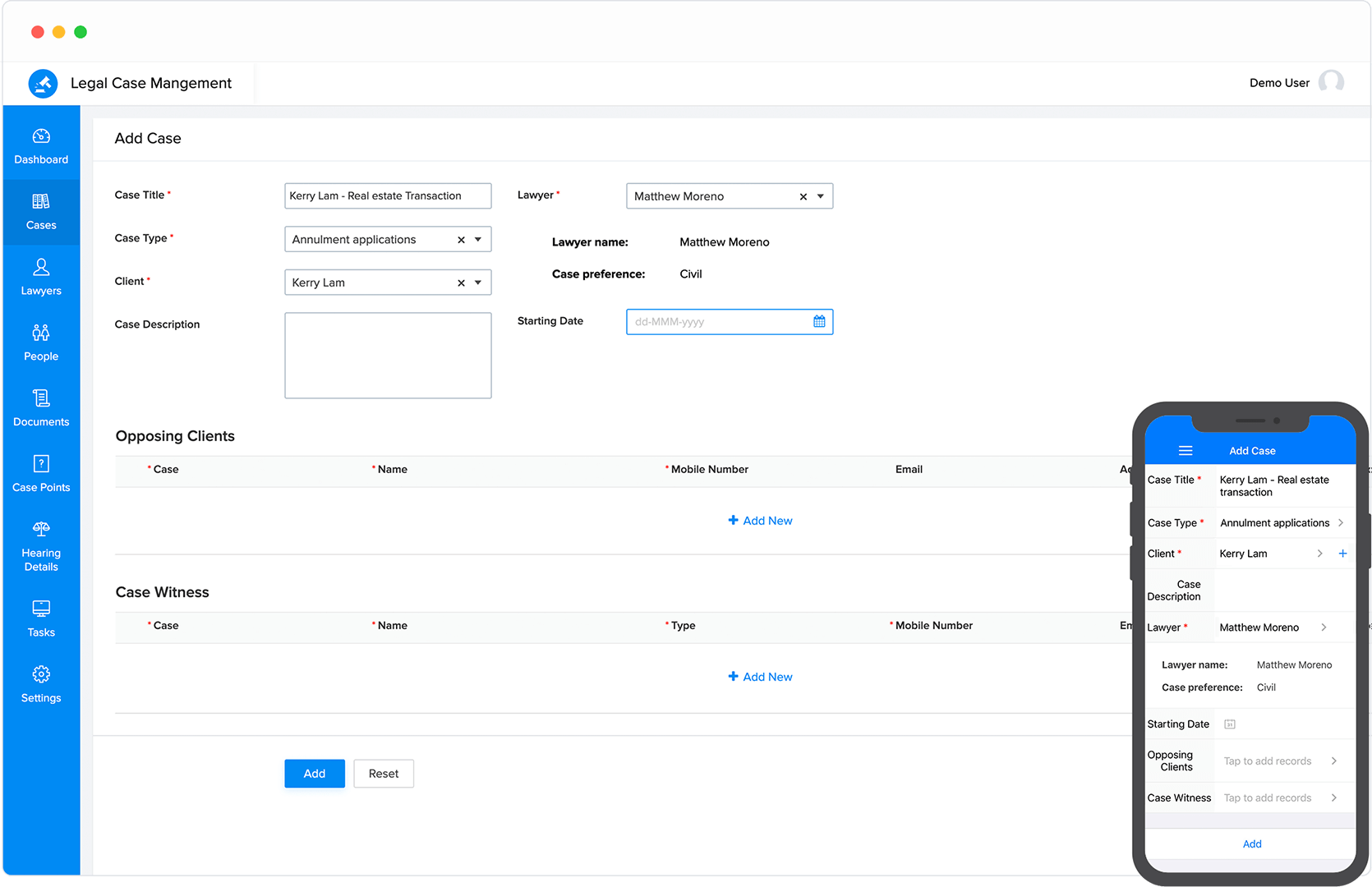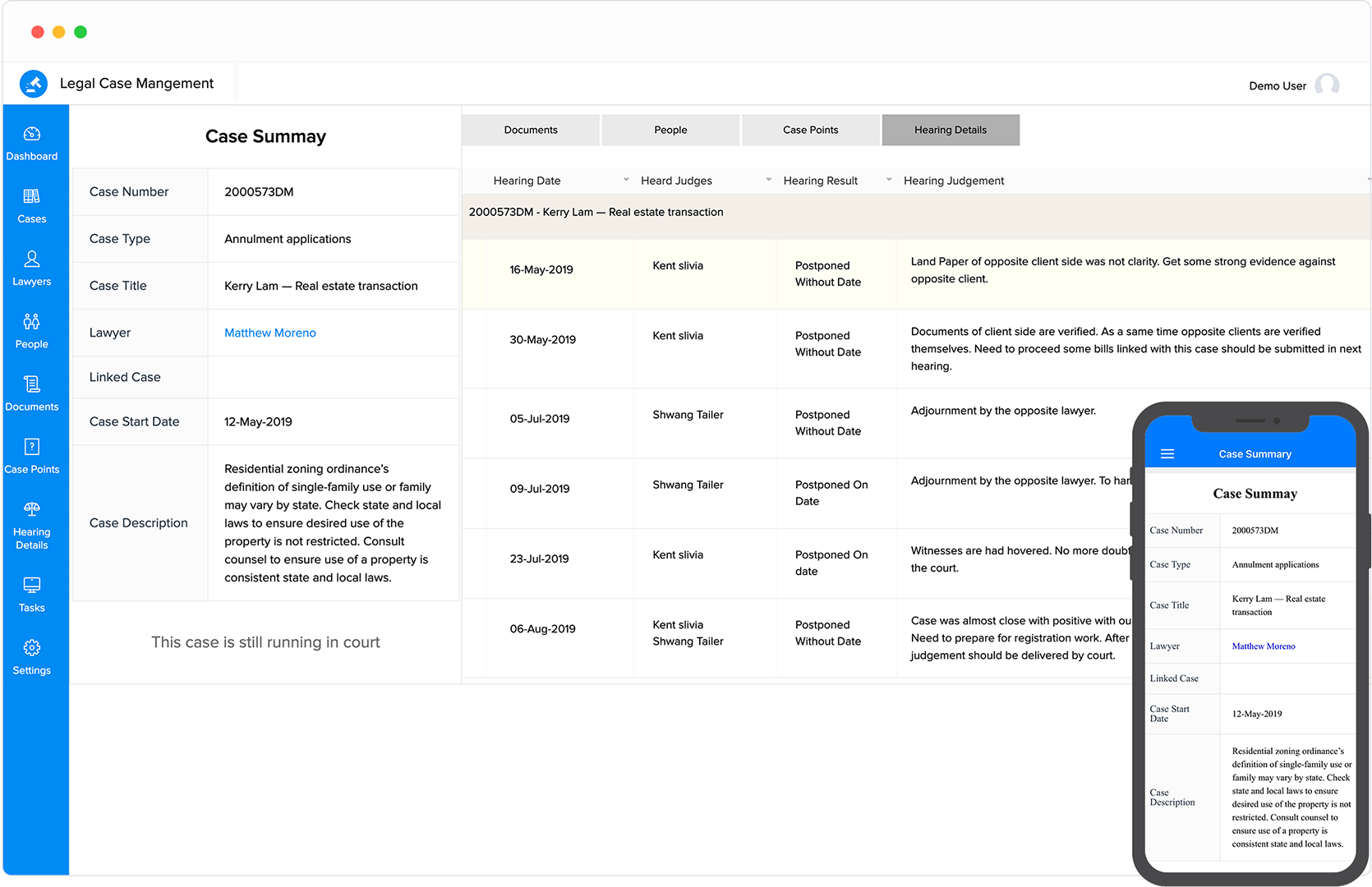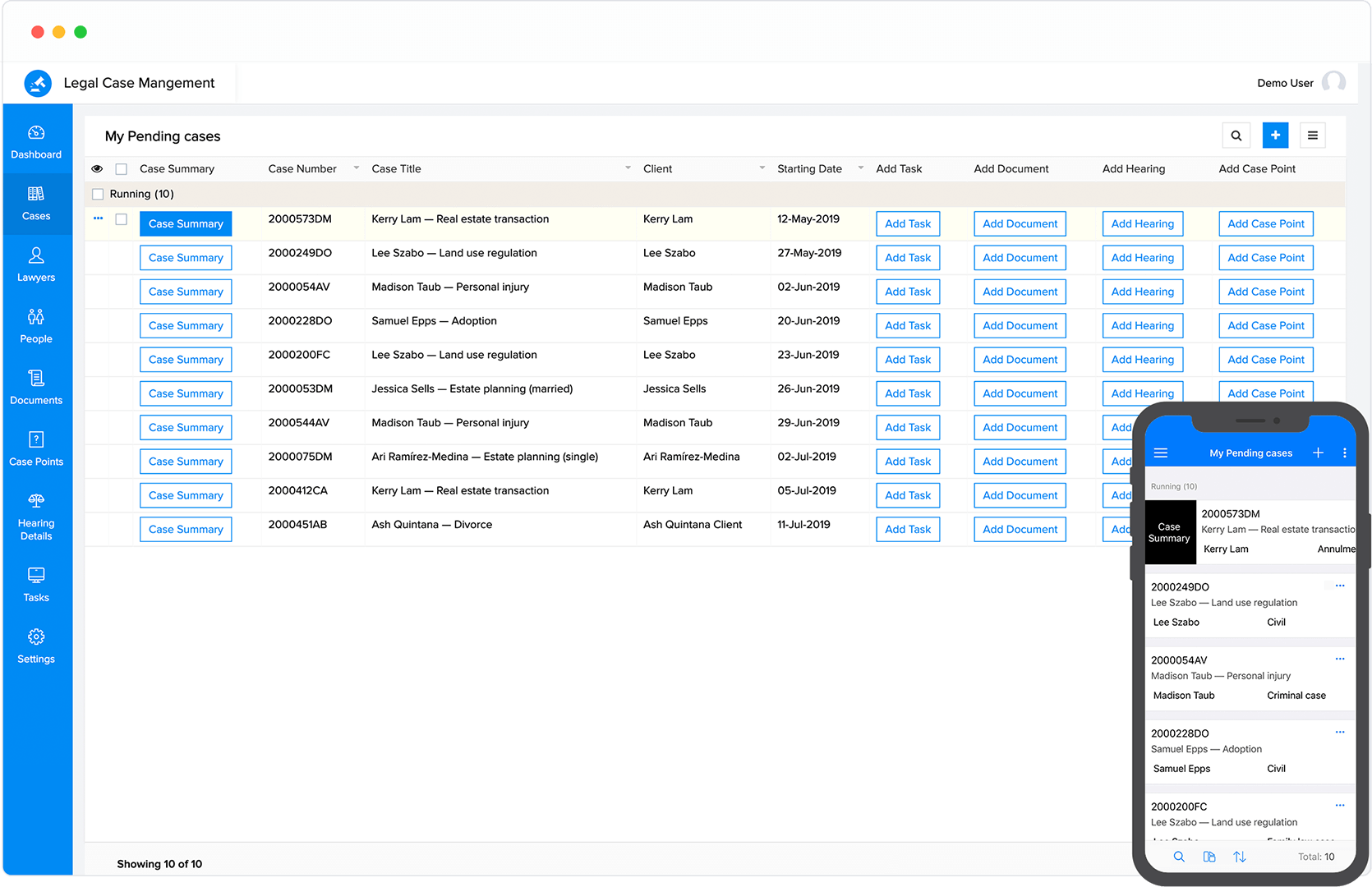 A fully-customizable, new-age legal matter management software
Get real-time insight into your caseflow

Gain complete visibility into your firm's ongoing cases so you know exactly where each case stands. Follow caseflow with the help of detailed case histories and progress reports. Identify in advance the conflicts caused by hearing dates coinciding.

Store and retrieve case documents instantly

Upload all documents relevant to each case in a single place, so that you can access and retrieve them at any time. Separate and organize them by case, client, court, or type of dispute. Make use of the search feature in this legal case management software to retrieve key information quickly.

Simplify legal case & matter management

Build your team's to-do lists by creating calendar items and tasks, and configure the task's life cycle to fit into your case's flow. Meet case milestones by managing priorities, due dates, resources, and more. Automate your firm's standardized practices so you never miss an important court deadline. And set up notifications for every update on litigation events.

Optimize legal client management

Add any number of clients and their identifiable data. Organize information in a structured way by classifying them into clients, opposing clients, and witnesses. Match each legal case accurately with the respective clients and quickly transform this legal matter management software into a legal CRM!

Simplify schedule management and billing

Manage lawyers, attorneys, and all other staff of your law firm so that case assignments can happen in real-time. Associate attorney details with case records for rapid identification and correlation. Track a lawyer's billing hours and payment details to streamline invoice creation and drive profits. Synchronize case posting dates with corresponding courts and presiding judges so attorneys can stay on top of their workload.

Centralize your firm's legal case data

Comprehensive dashboards & visualizations built-into this matter management software, help you eliminate blind spots, with a bird's-eye view of your law firm's work. Make informed forecasts about your business by evaluating cases won and closed by month. Keep track of what's happening in your cases on the central calendar, where you can create appointments and view events relevant to specific cases.
More than just a legal case management software. It's a digitization platform.
Customize

With Zoho Creator's drag-and-drop workflow builder and guided scripting, you can include new features or modules to your app without breaking a sweat. For example, even after you launch your case management app, you can add new features or tweak existing workflows to create new appointments and and notifications of litigation events.

Go mobile

Any application built on Zoho Creator is instantly available on any device or operating system, putting legal case management in the palm of your hand and on your desktop. Save valuable time so you can focus on what's important—your clients.

Integrate

Connect your case management app with existing systems in your organization, like your CRM, payroll, or any other third-party software, and gain access to the information you need, without any disruptions.