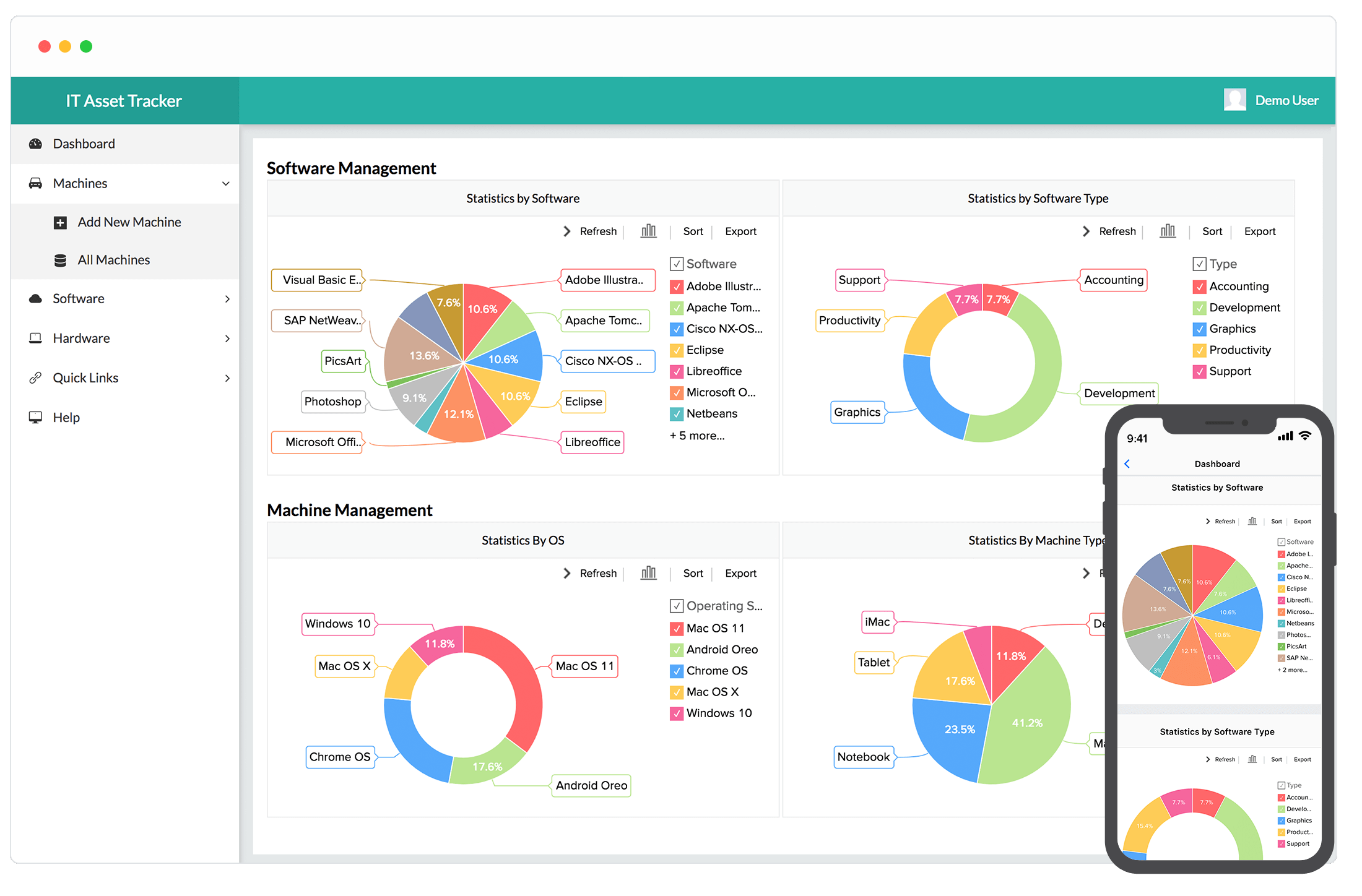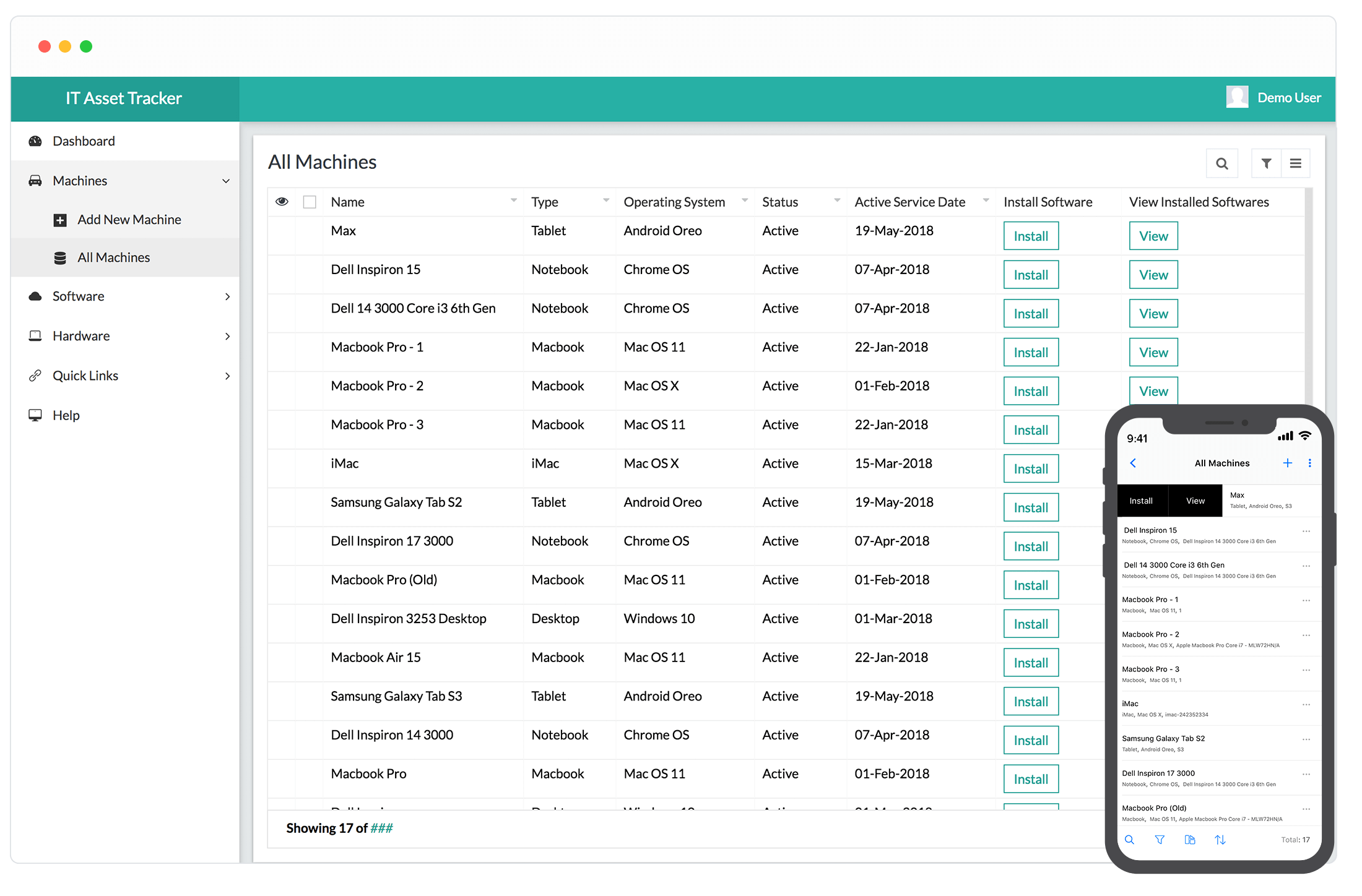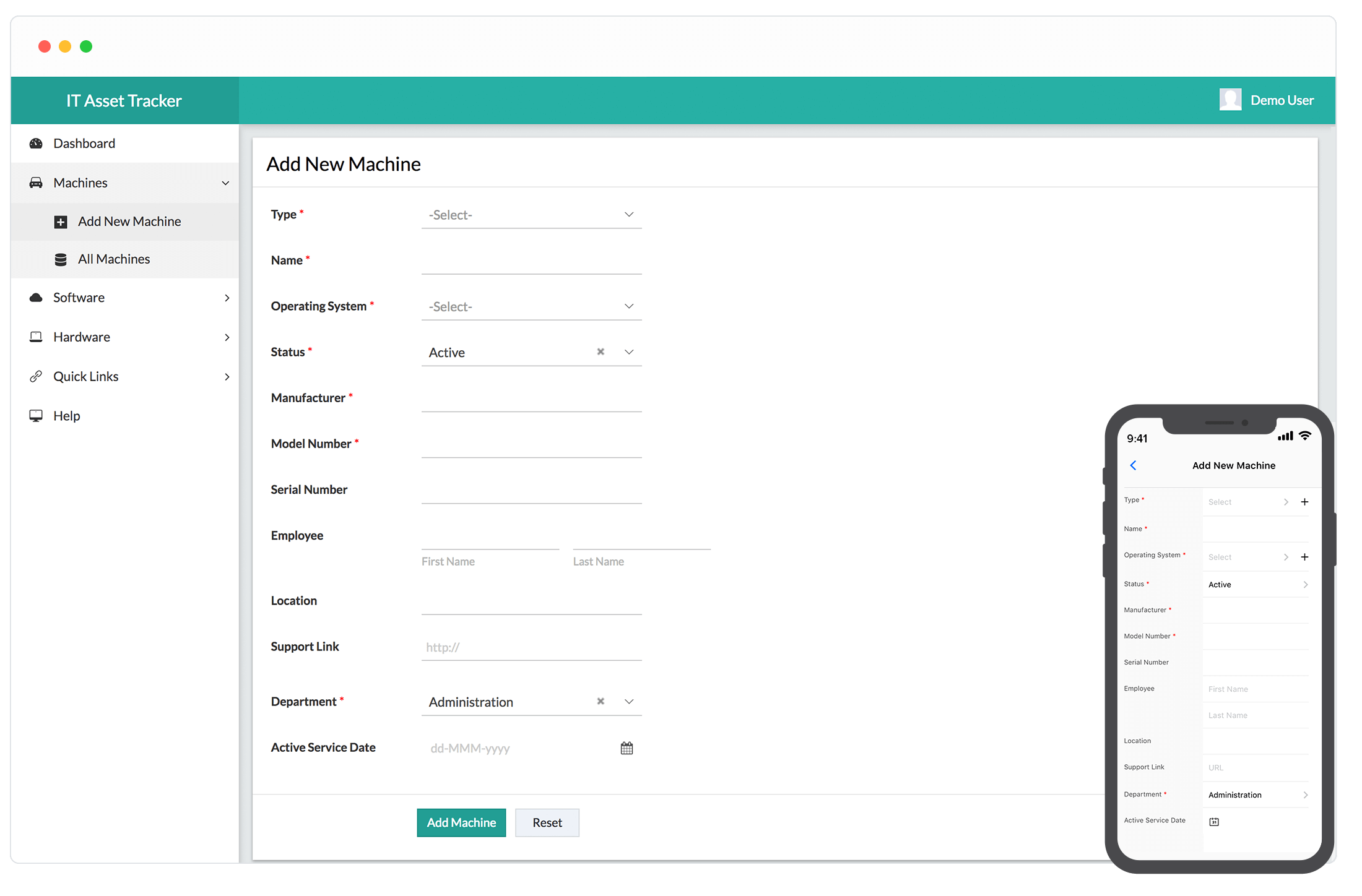 All your asset tracking needs covered.
Hold all asset information within reach.

Make tracking infinitely easier. Store every conceivable piece of information about your asset—whether it's a laptop or mobile model number, software version, hardware type, or a license's vendor—right within the app. 

Know the whereabouts of your assets at all times.

Stay in the know of who the assets are loaned to, where they are, and for how long they'll be held, with live updates.

Track your machine, hardware, and software in one go.

The three in most cases are interlinked, which is why tracking them shouldn't be three separate tasks. With this app, know the status of the software installed with an overview of the licences and the hardware connected, just by clicking on the machine details. 

Review asset demands at a glance.

Know which assets are in demand, with charts that display how much of each operating system, software, and hardware has been installed. Place orders for the assets based on this analysis, and cut costs for your company.
More flexibility. More power.
Customize.

Add new features like user profiles, customize asset reports based on department/time, attach screenshots, and more. The app is built on a low-code platform, so you can make any change with a simple drag-and-drop interface and a few lines of guided scripting.

Go mobile.

With the app supported on all mobile platforms, manage your assets and view reports on the go. 

Integrate.

All Zoho Creator apps are integrated with other Zoho products—like Books, CRM, and SalesIQ—to cover all your auxiliary needs. You can use Zapier to easily integrate this app with your existing software, or with third-party apps like Excel and G Suite.