Carry out fast, accurate inspections.
Organize daily inspections on a map.

Provide your field workers with a view of their scheduled inspections, and help them plan their workday more efficiently. They can also filter by inspection types to see what they need to do at each site.

Eliminate physical forms.

Free your field workers from carrying paperwork and clipboards to inspection sites. With mobile-friendly forms, they can upload images or videos, tag locations, specify date, time, and inspection type, and confirm their observations with digital sign-offs.

Gain real-time insights into inspections.

Get a quick view of your business with real-time dashboards and reports from anywhere, at any time with the mobile inspection app. View details like inspection status, assigned field workers, and follow-up tasks, so you can plan things ahead of time.

Resolve issues faster.

Enable your field workers to spot issues and create corrective actions on the go. They can automatically notify appropriate teams via SMS or email, with all the information required to fix the issue.

Make information easier to find.

Collect employee details, group them by their area of expertise, and provide access to data that's relevant to them. They can view work orders assigned to them, fill in timesheets, and update their daily work from within the inspection software.

Gain better control of your operations.

Configure workflows to automate key processes and ensure continuous communication. Once an inspection is complete, you can create things like follow-up tasks, summary reports, and corrective actions, and automatically share them with different stakeholders.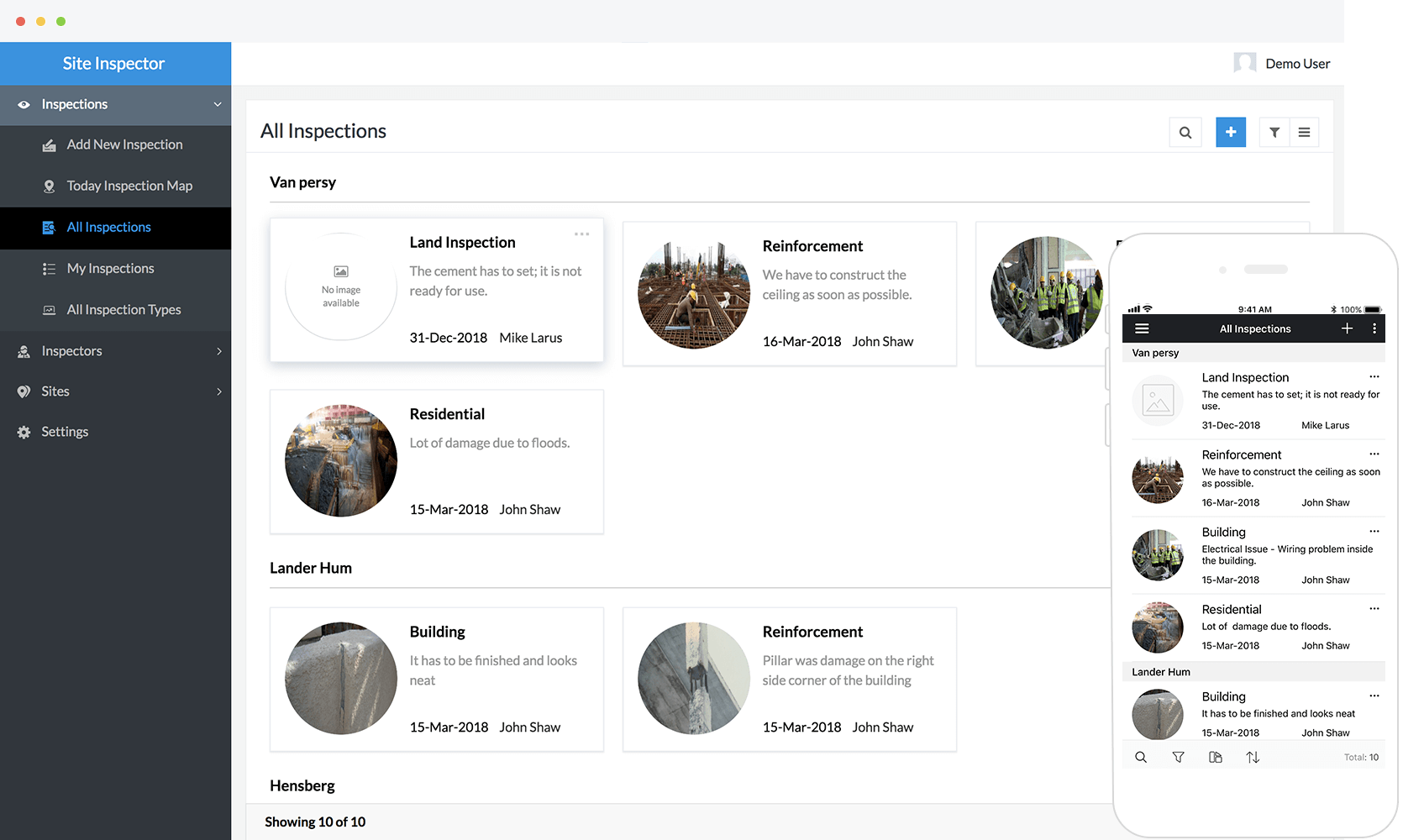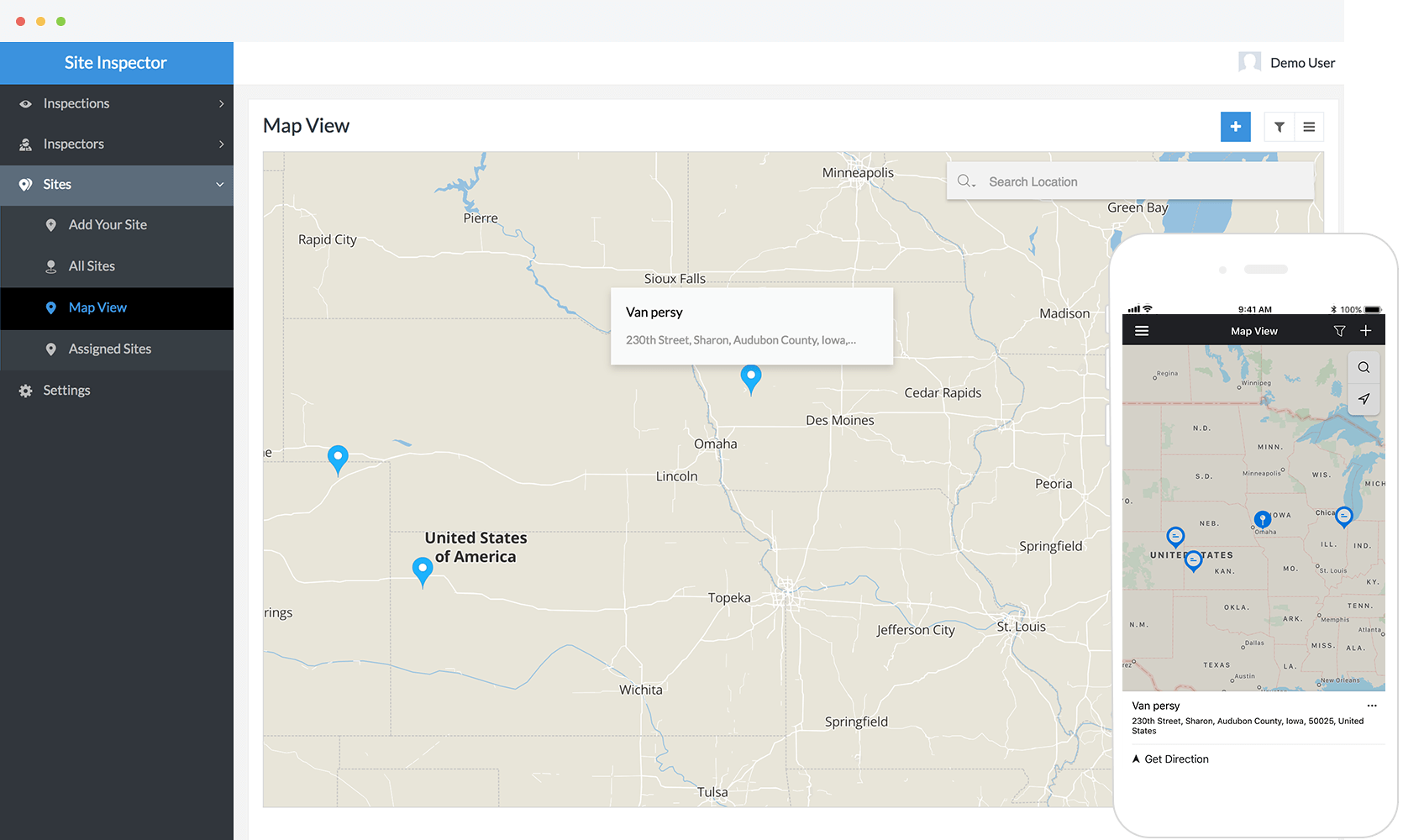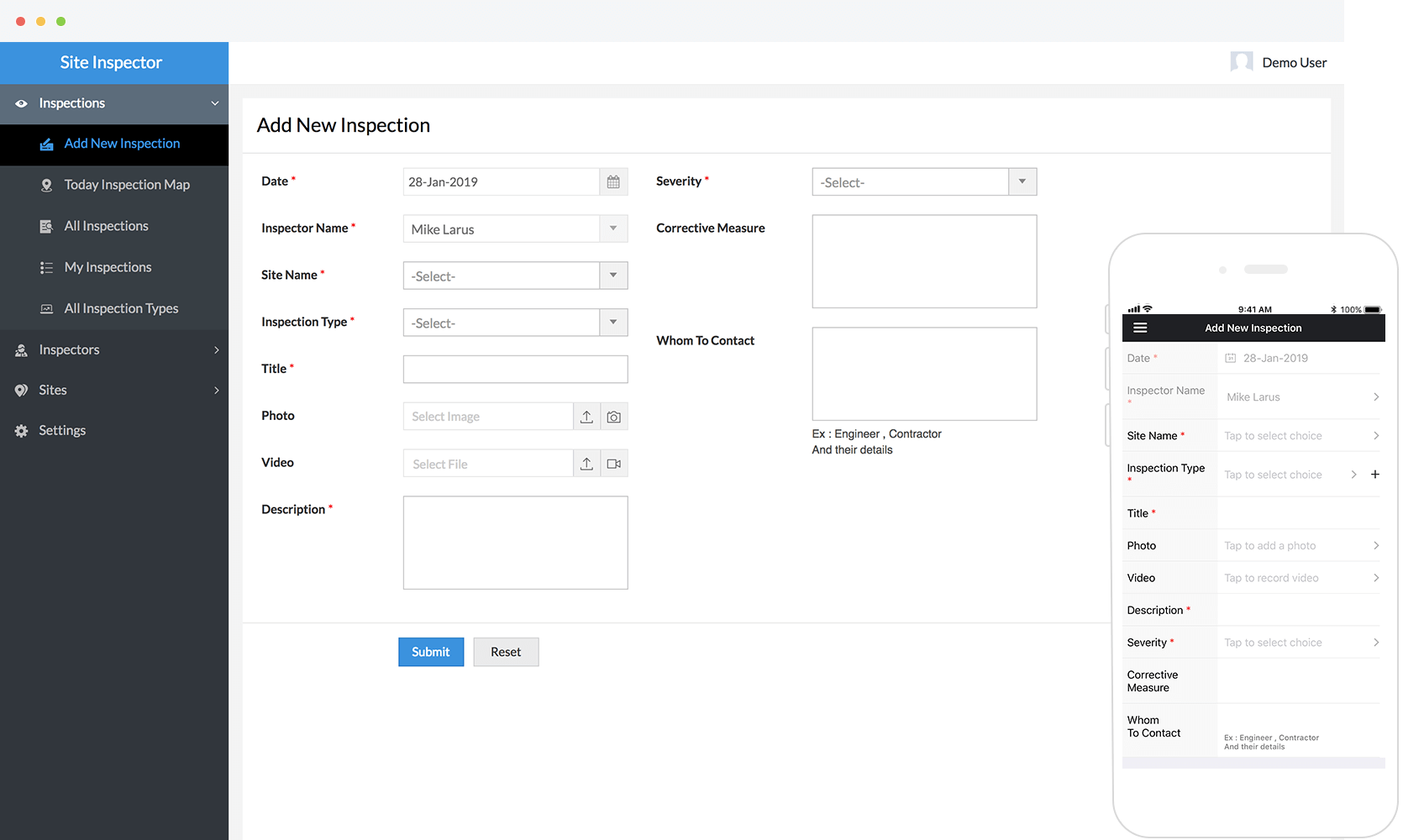 It's not just an inspection app—it's a platform
Customize.

With Zoho Creator's drag-and-drop workflow builder and guided scripting, you can include new features or modules to your app without breaking a sweat. For example, you can create your own checklist or select from our range of industry-proven templates.

Go mobile.

Any application built on Zoho Creator is instantly available on any device or operating system. Your employees can access predesigned checklists and complete inspection forms from anywhere, whether they have access to the internet or not.

Integrate.

Connect your site tracker app with existing systems in your organization, like your CRM, Payroll, or any other third-party software, and gain access to the information you need, without any disruptions.