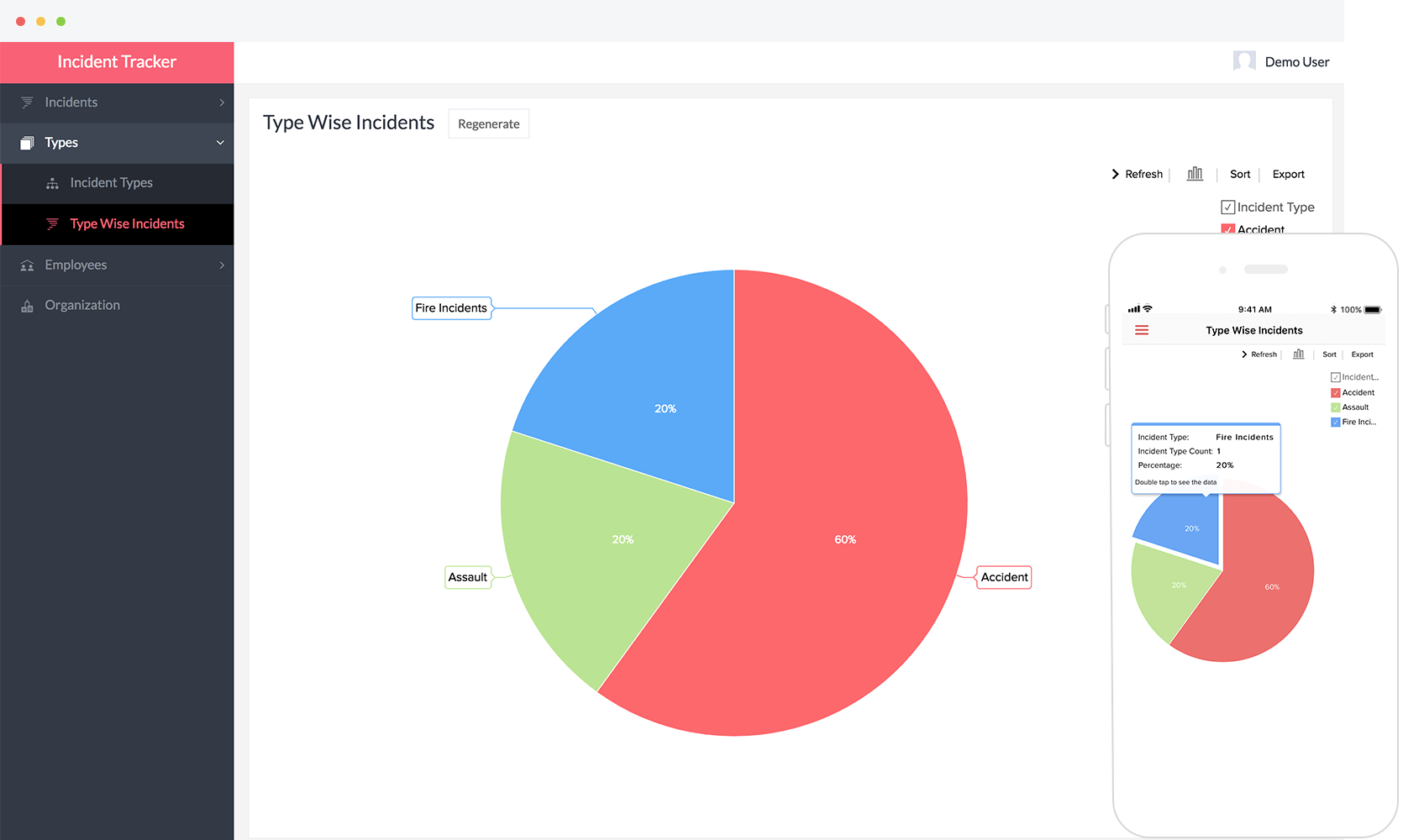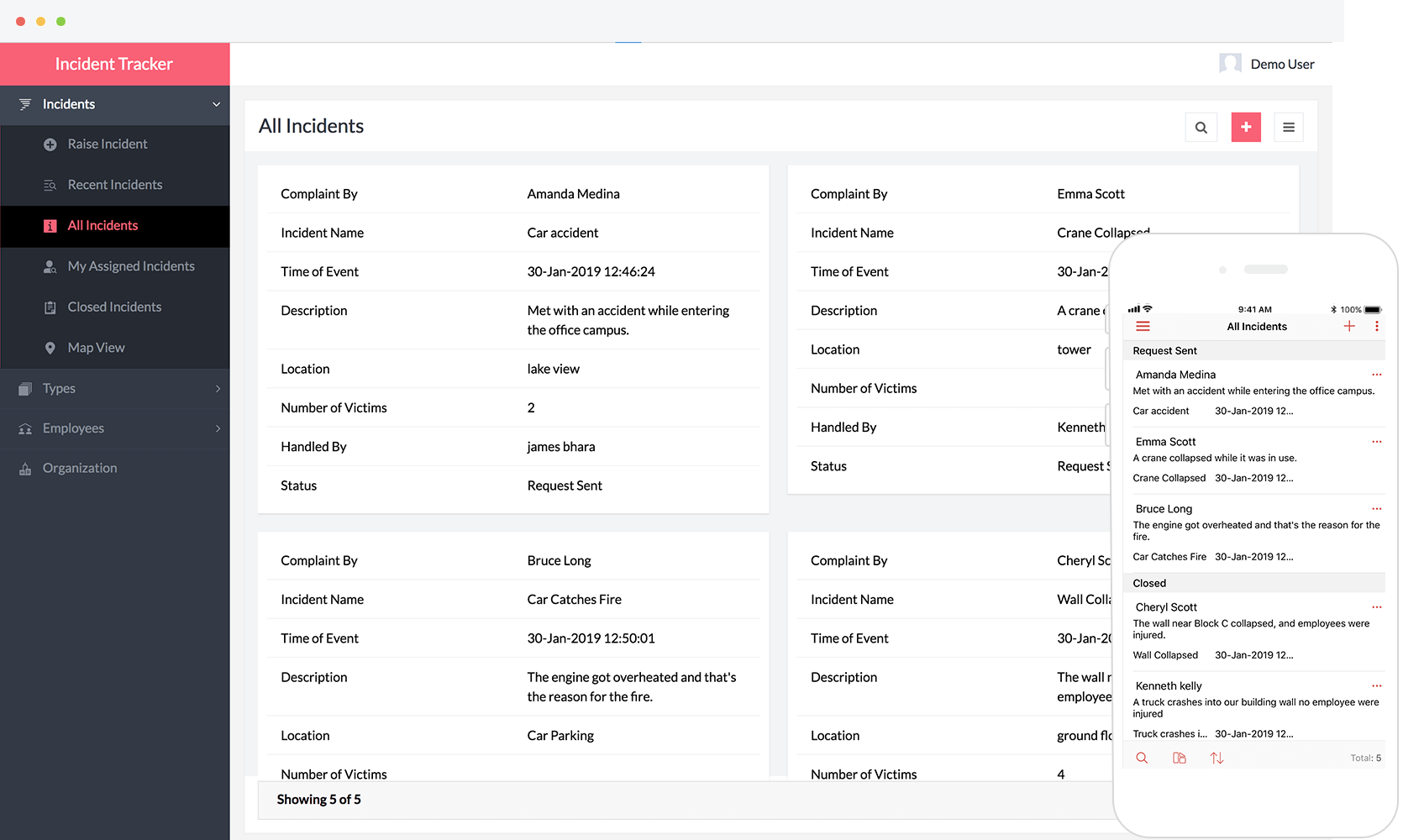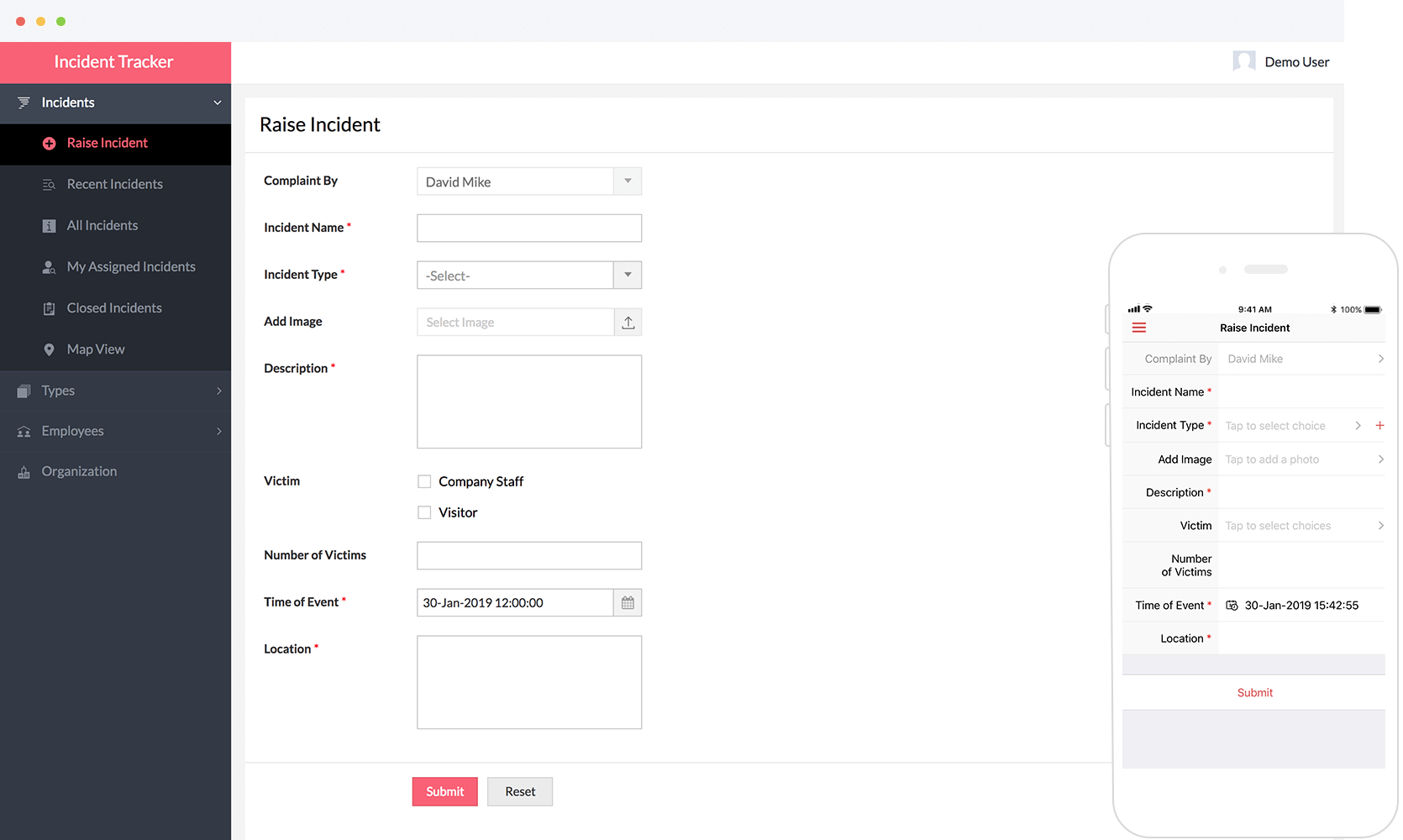 Accidents happen—make sure you're ready for them.
Act on real-time alerts.

How quickly you respond to injuries is important. Categorize incidents by type, site, injury outcome, and more, and configure workflows that notify the right people to proactively address the problem.

Get details quickly.

Everything counts in a thorough investigation. Allow employees to include detailed descriptions, upload images, pinpoint locations, and specify the date, time, and type of incident, so that you can get to the truth.

Perform root cause analyses.

View incidents based on their severity and determine what needs immediate attention, and what can wait. Gain insights into incident trends—identify incident frequency rates, common causes, and the time taken to respond to them.

Give users access to the right data.

Maintain all your incident records in a secure, centralized repository and facilitate a smarter incident management system. Create different employee profiles and share relevant data with the right teams.
It's not just an app—it's a platform.
Customize.

The drag-and-drop workflow builder, coupled with guided scripting, makes customization in Zoho Creator a breeze. You can include new features or modules, like a document resource center, to ensure your team is up to date on the latest safety instructions.

Go mobile.

Any application built on Zoho Creator is instantly available on any device or operating system. Whether your employees are working in the warehouse or at their desk, they can report incidents any time, even when they're offline.

Integrate.

Connect your incident tracker app with existing systems in your organization, like your HR or Inspection management software or any other third-party software and gain access to the information you need, without any disruptions.