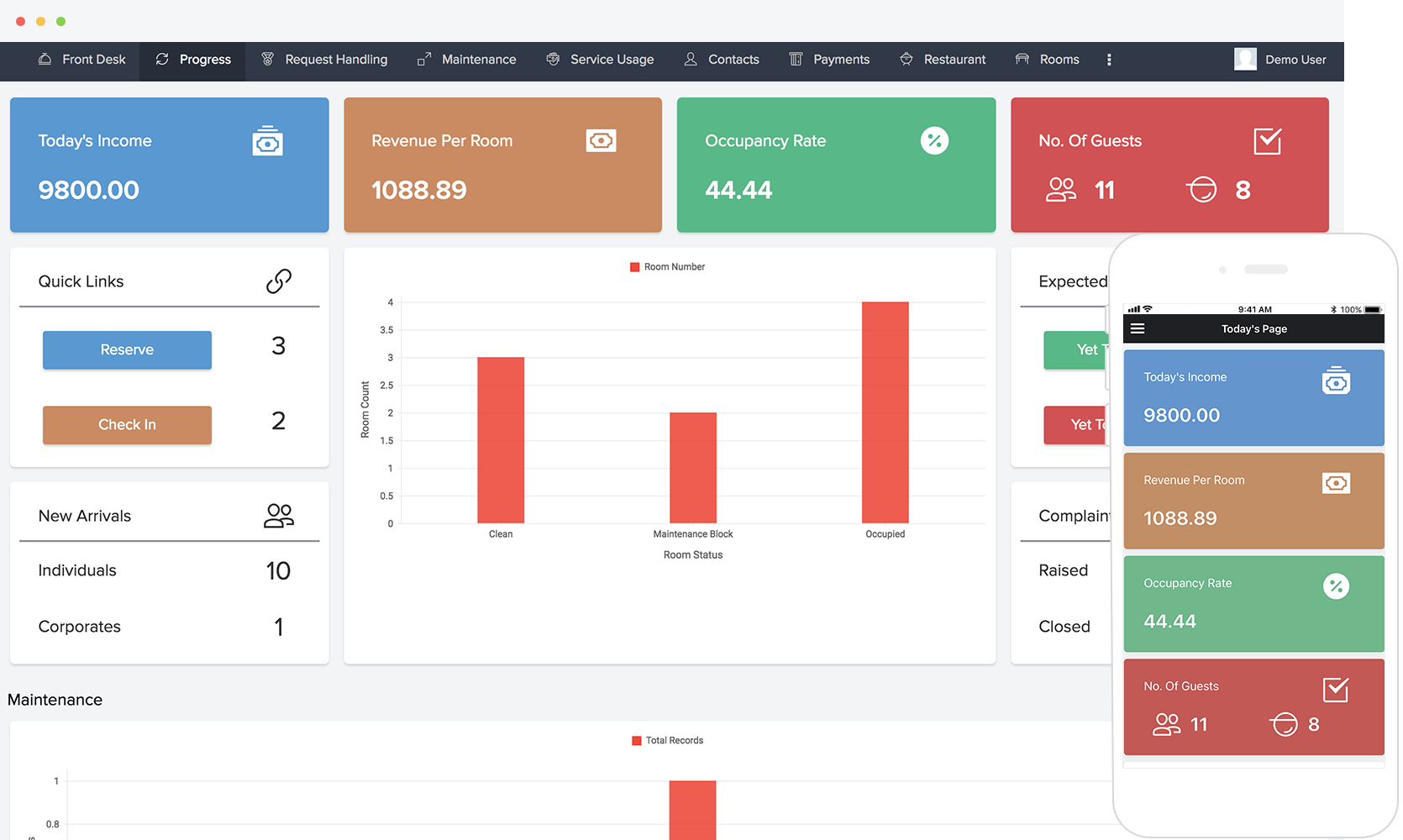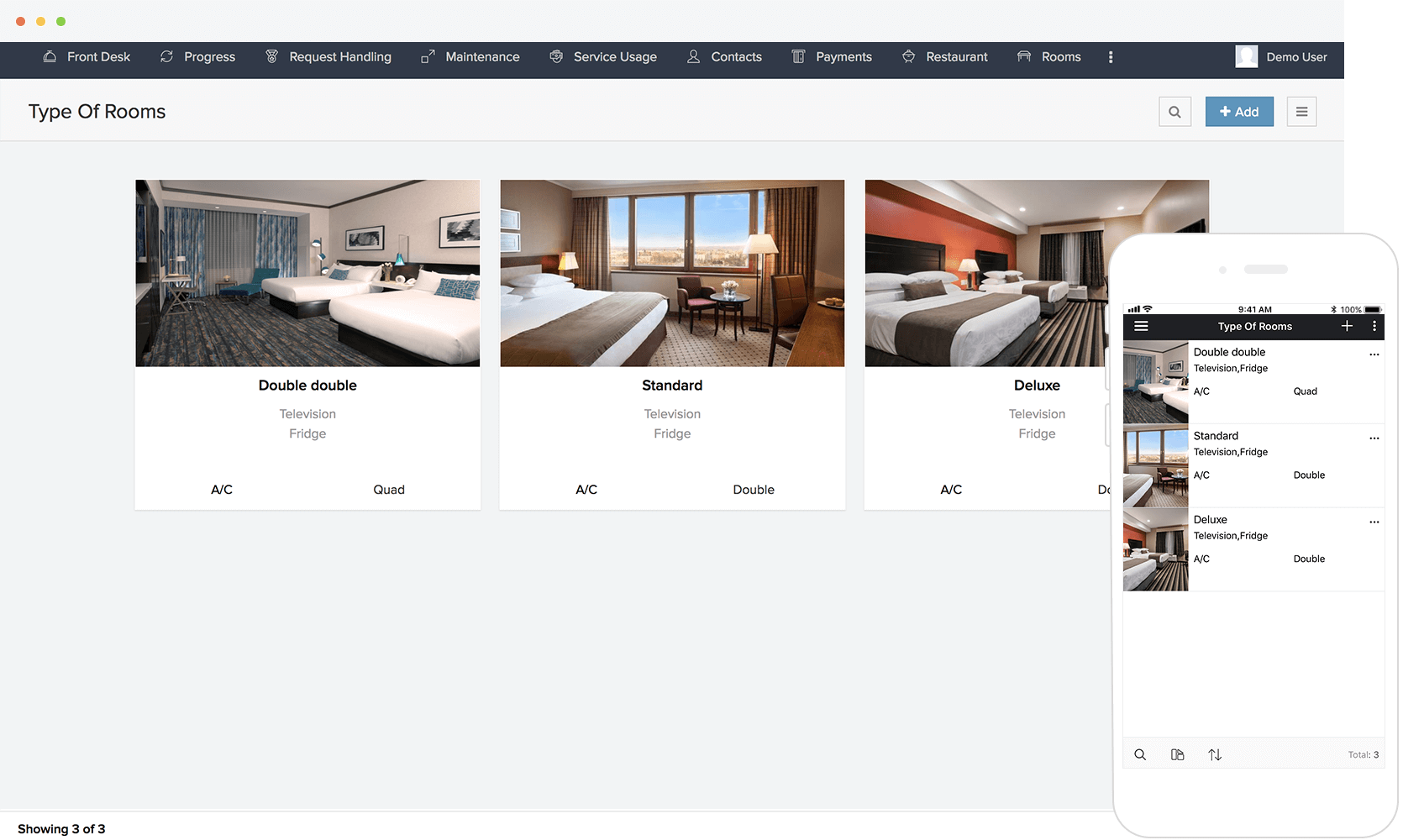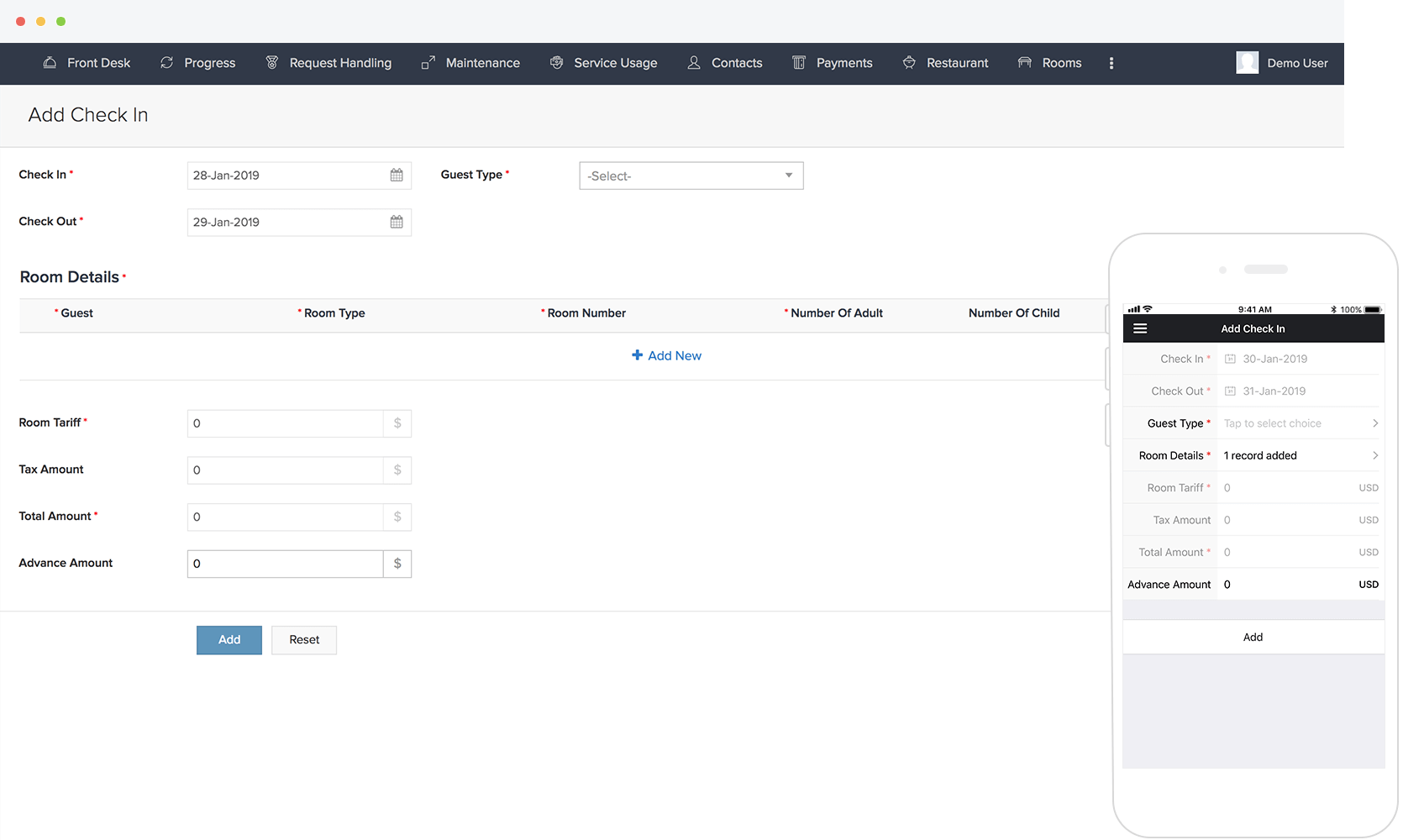 Delight your customers, with a memorable hospitality experience
Centralize your operations.

Use customized dashboards to gain insight into the functioning of your business. Keep tabs on check-in and check-out times, reservations, maintenance, room service requests, and more.

Digitize the front desk.

Say goodbye to thick registry books—your front desk's getting an upgrade. Get instant numbers on available rooms with calendar-like charts, streamline invoicing and payments, and check patrons in and out with a single click.

Accelerate customer service.

Enable customers to book meals, make requests, and switch rooms from right within the app. Monitor their needs in real time, and assign available personnel to fulfil service requests quickly, ensuring complete customer satisfaction.

Manage guest profiles.

Mark guests as personal or business, and handle their billing procedures accordingly. For corporate guests, the app factors in prepaid expenses, deferred payments, and company-sponsored bills to ensure a seamless billing process on checkout.
More than just a hotel management software. It's a digitization platform.
Customize.

All our apps are fully customizable, right out of the box. Coupled with the guided scripting feature, our drag and drop form builder allows you to add vast functionality to your app. For instance, you could set up seasonal rate calculators, discounts for bulk bookings, loyalty program modules, and more.

Go mobile.

For every app you access on your computer, there's a fully optimized native one waiting for you on your smartphone. Enjoy all of your app's features, no matter where you are, or what device you're using. Every function is at your fingertips, from monitoring daily revenue, to checking guests in on the fly.

Integrate.

We're flexible. Zoho Creator features integrations with a range of major software solutions, like G Suite, Zapier, and Salesforce, to ensure seamless connectivity between your productivity applications. You can also integrate with online payment systems like PayPal, or inventory management software like SalesBinder, using APIs.