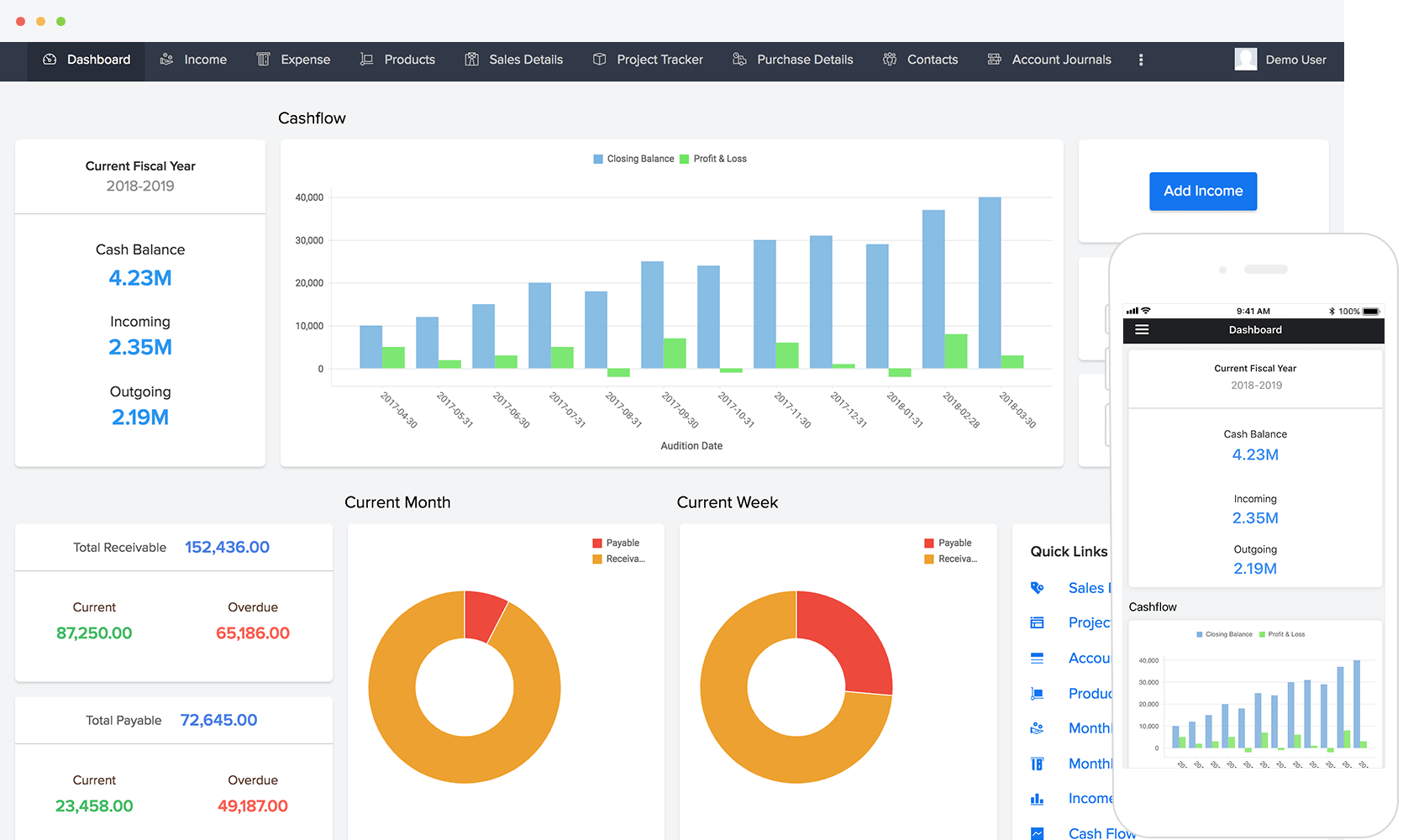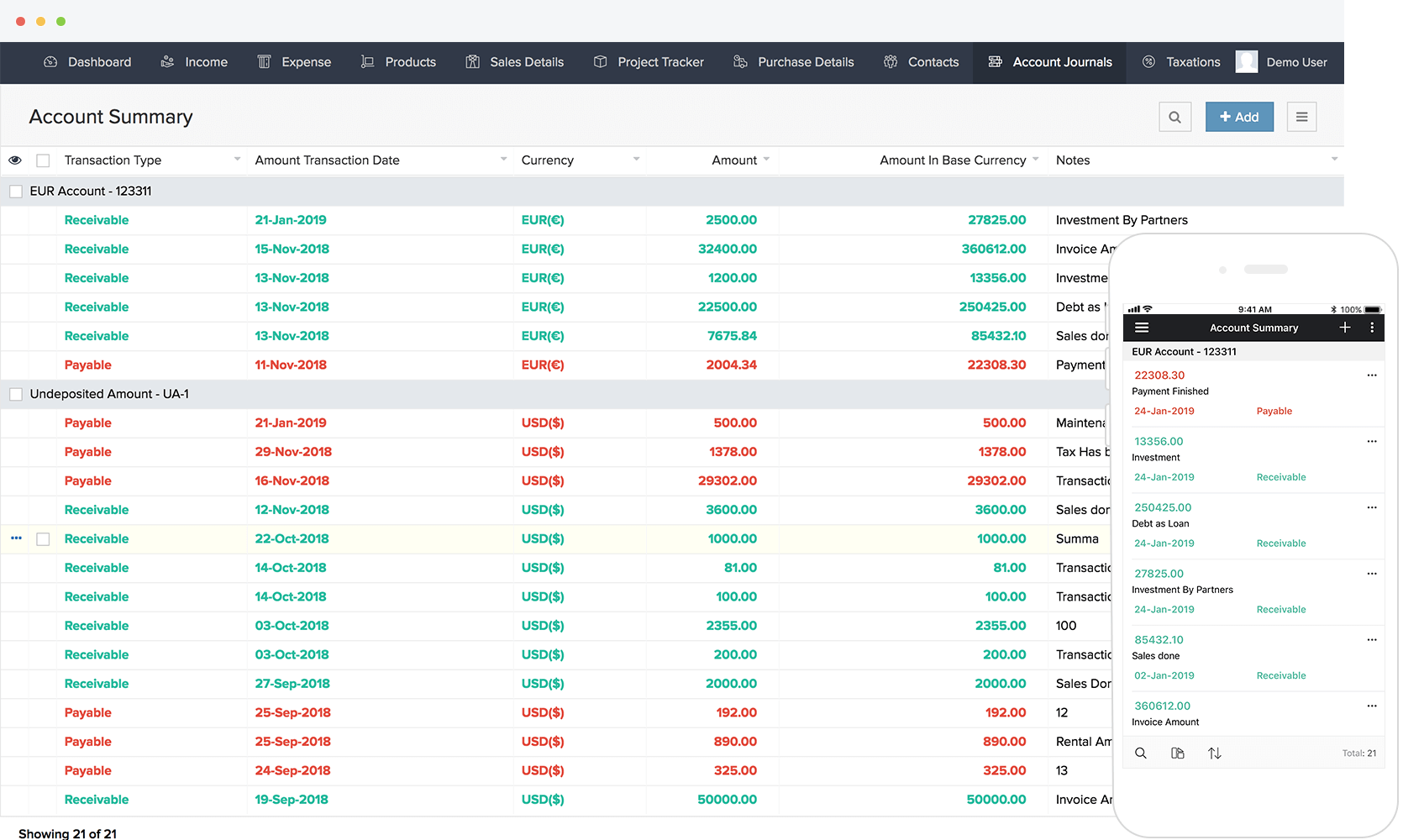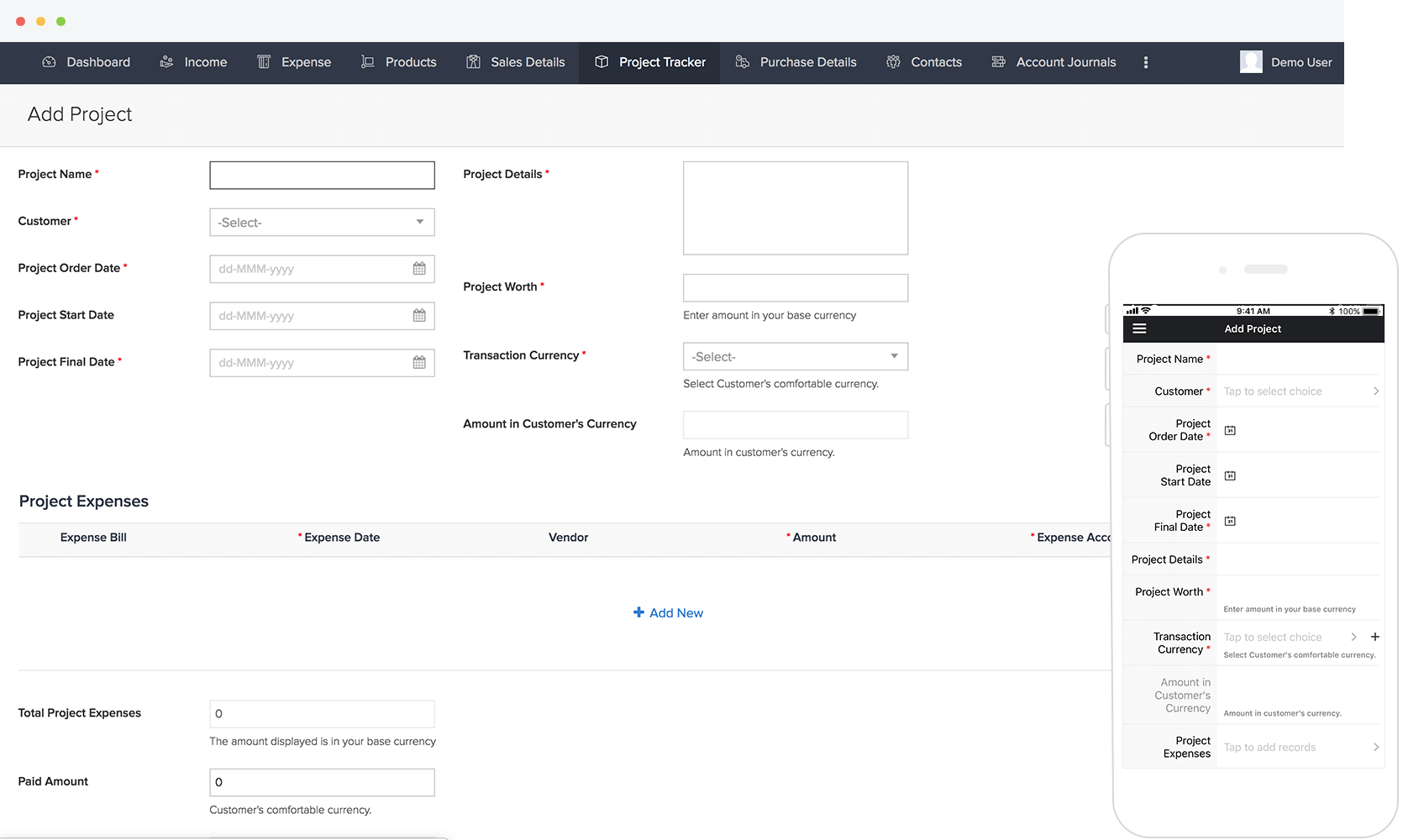 Intuitive financial management software for growing businesses.
Centralize your finances.

Gain perspective into the profitability of your business with comprehensive, color-coded dashboards. Well-organized modules keep transaction management transparent, secure, and intuitive.

Keep tabs on taxes.

Never get penalized for delayed tax payments again. Set reminders for future payments, earmark income that's pending taxation, and designate interest rates for each category, from right within the app.

Digitize financial statements.

Don't scour lengthy balance sheets every time you need a number—automatically structured journals in the app act as a simplified version of your financial statement, enabling you to keep tabs on periodic performance with ease.

Monitor income generators.

Gain insight into your sources of income by classifying them into product or project-based revenue. Modules dedicated to product sales and project tracking make keeping track of revenue-generating instruments a breeze.
It's not just a business finance app. It's an end-to-end digitization platform.
Customize.

All our apps are fully customizable, right out of the box. Coupled with the guided scripting feature, our drag and drop form builder allows you to add vast functionality to your app. Whether it's a module for inventory management or a report to generate periodic financial ratios, anything's possible.

Go mobile.

For every app you access on your computer, there's a fully optimized native one waiting for you on your smartphone. Enjoy all the features of your app wherever you go and on any device. Every function is at your fingertips, from monitoring daily revenue, to adding new products to your inventory.

Integrate.

We're flexible. Zoho Creator features integrations with a host of major software solutions, like Quickbooks, Zapier, and G Suite, to ensure seamless connectivity between your productivity apps. Integrating with tax calculators, CRM software, and accounting tools is now easier than ever.