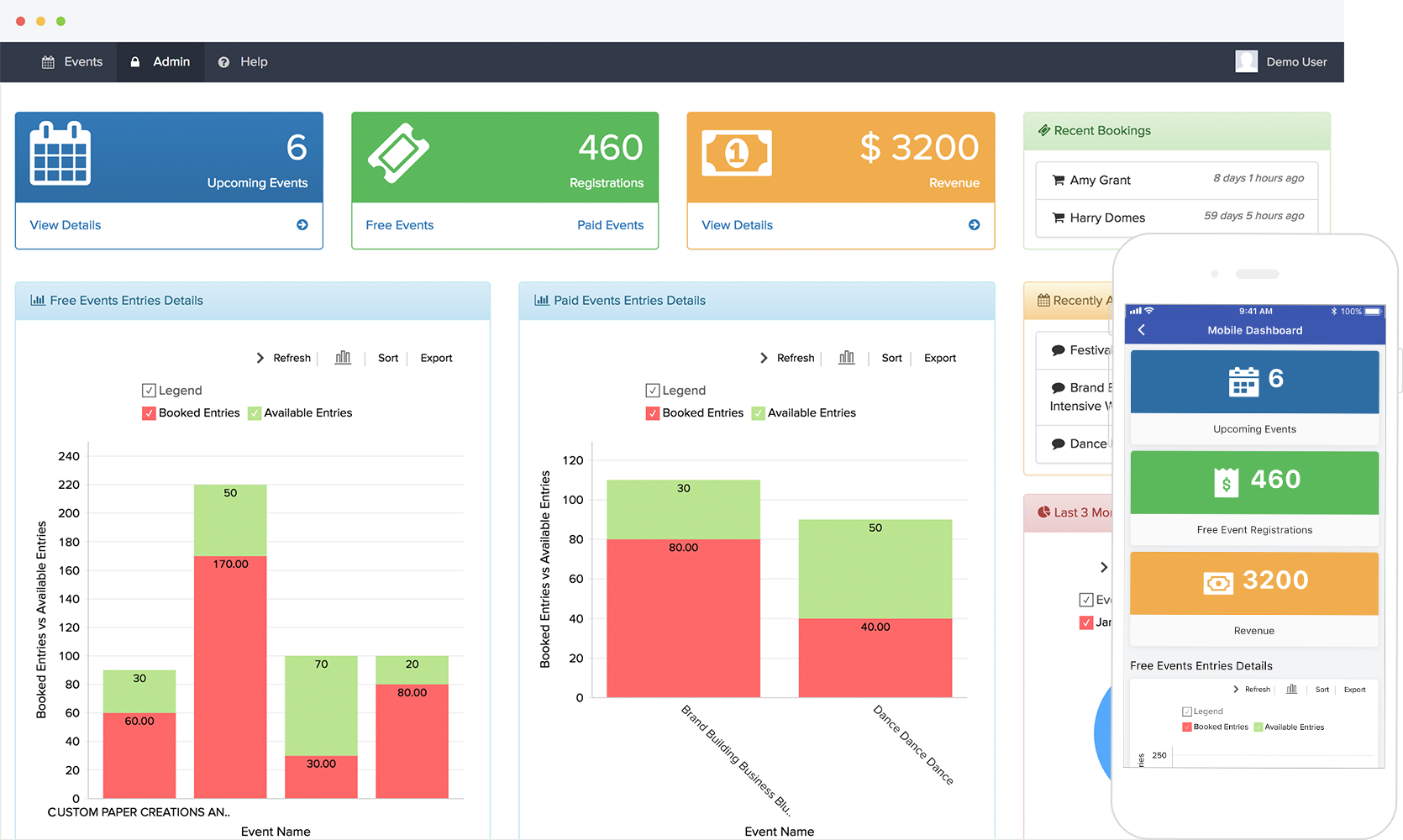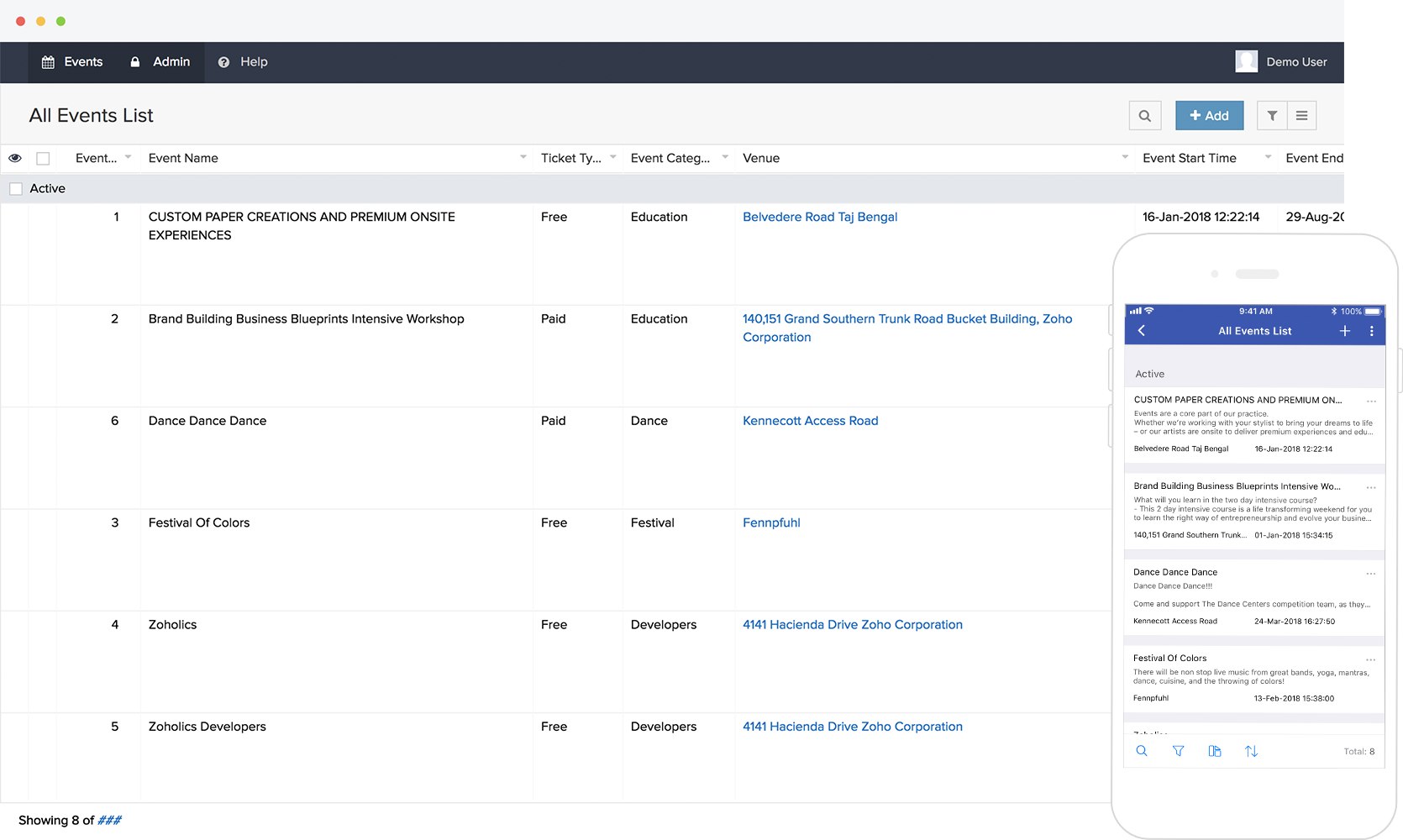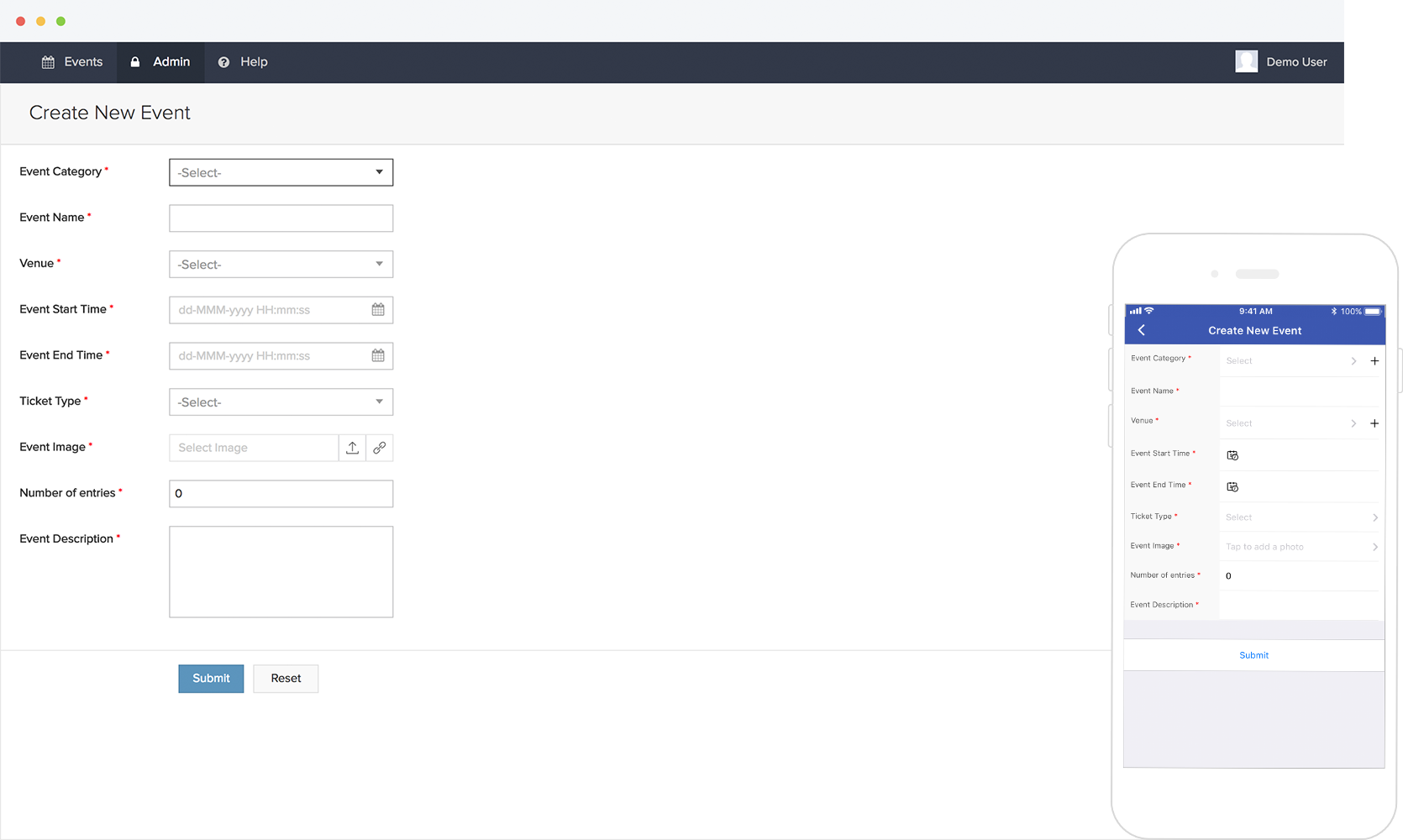 Make planning and execution a lot easier.
Personalize your invitations.

Import contacts from Gmail, Yahoo, or Outlook, and send customized invitations to all potential participants of the event.

Publish what's up and coming.

Display calendars on your websites and blogs to showcase all of your upcoming events and encourage people to register. Add a title, description, and an image to present your events in a professional and attractive way.

Sell tickets through PayPal.

Make the payment process both secure and simple. Allow attendees to register for free or paid events, apply coupon codes for discounts, and pay with their credit and debit cards.

See changes as they happen.

When details are in flux, spreadsheets aren't always the best answer. With real-time access to all event details, Creator's event management app makes sharing data and updating it effortless. Whether you're at work or on the move, you and your team will always know what needs to be done.

Export data in a click.

Your team is constantly creating to-do lists, following up on attendees, setting up budgets, and more. Export your event's data as spreadsheets or PDFs, and let your staff access data anytime.

Scan badges to check in attendees.

Because your application works on both iOS and Android devices, you can quickly scan QR codes to check in attendees and print their badges—and avoid long lines on event day.
But that's not all—we've got more in store for you.
Finish tasks from any device.

With real-time access to all event data, you can easily update and share valuable information from your desktop and mobile devices. 

Integrate easily with existing systems. 

Link your event application with the apps you're already using for your HRMS or accounting system, for example, and streamline all your processes.

Customize apps to fit your needs. 

With Zoho Creator's drag-and-drop workflow builder, add new features or tweak existing workflows, even after you launch your apps. For example, you can modify your app to automatically and notify volunteers when new events are created.