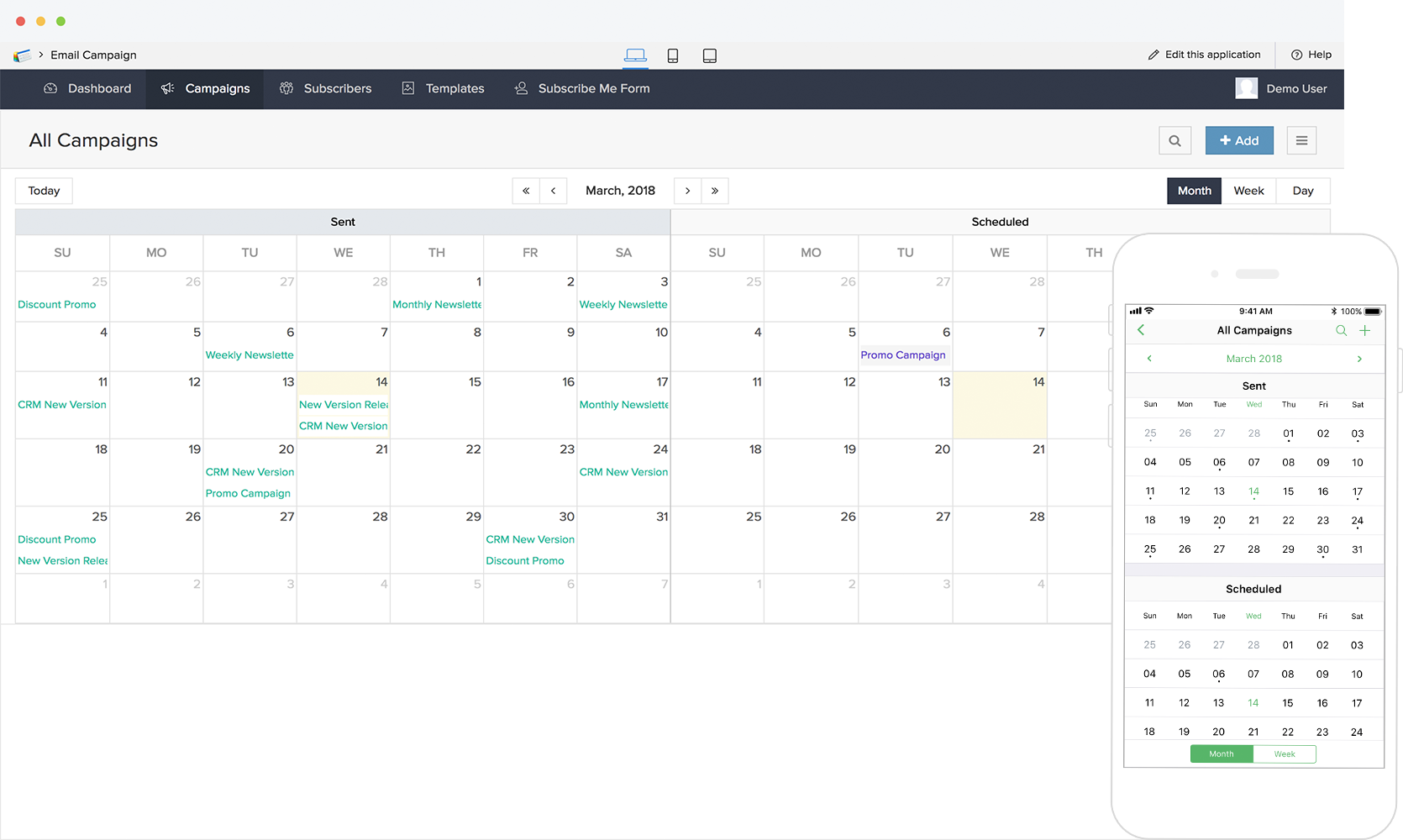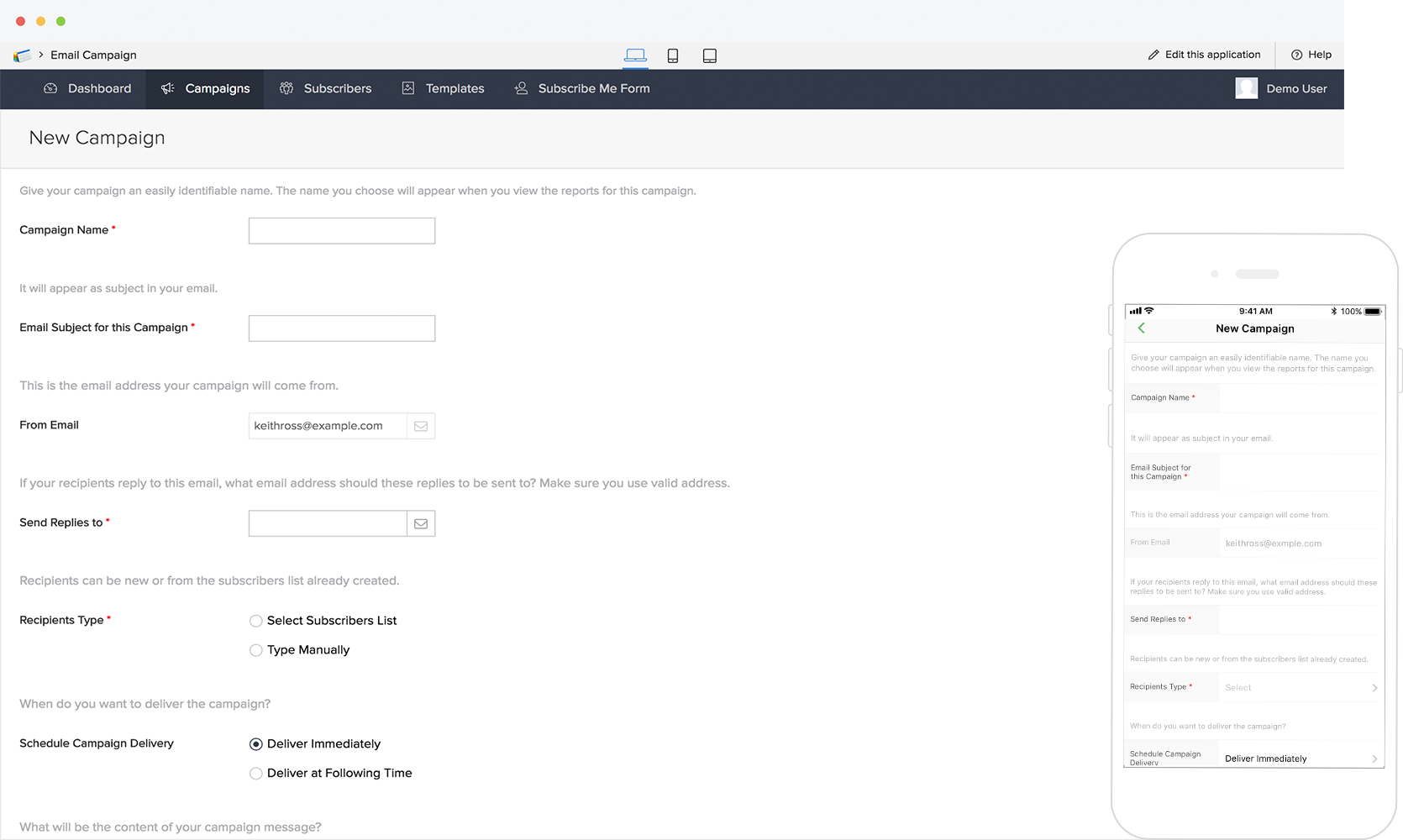 Send, track, analyze, and more – all from a single email marketing platform.
Boost engagement rates.

Email marketing works best when it's aimed at the right people. Create mailing lists of your targeted audience, and trigger customized emails to send to them based on their interests and browsing history patterns, from within the email marketing platform.

Create and access email templates.

Don't waste time composing emails for every campaign. Create and save templates for specific campaign angles, and customize their look and feel. If you prefer predefined email templates, add them to your database by copying and pasting HTML snippets.

Track and analyze campaigns.

The dashboard displays several stats at a glance: number of subscribers, active and scheduled campaigns, and total number of emails sent so far. Analyze campaign response patterns and subscriber activity using graphs that can be viewed in several different styles.

Automate email workflows.

An email that has to go out exactly three months from today can be easy to forget. With this email marketing tool, you can easily schedule campaigns and set up autoresponders to make sure that you follow up. 

Enable user subscription.

Allow users to easily subscribe or unsubscribe to emails by embedding compact forms on your website. Subscribers will automatically be added to mailing lists based on the criteria entered and rules set. The extent of customization to this email marketing tool is truly limitless.

Test campaign performance.

Sometimes, not every marketing effort is popular with your customers. Run A/B Tests by creating and managing multiple versions of content, and analyze them to find out what exactly your subscribers like.
It's not just an email marketing tool. It's a fully-customisable email marketing platform.
Customize.

All our apps are fully customizable, right out of the box. Coupled with the guided scripting feature, our drag-and-drop form builder allows you to add limitless functionality to your app. You can schedule emails to go out at specific points in time and when certain criteria are met, with just a few lines of code.

Go mobile.

For every app you access on your computer, there's a fully optimized native one waiting for you on your smartphone. Enjoy all the features of your app wherever you go, and on any device. Set up, run, and manage entire campaigns from the palm of your hand in real time.

Integrate.

We're flexible. Zoho Creator features integrations with a host of major software solutions like Quickbooks, Zapier, and Salesforce. You can also integrate with third-party CRM software, pull potential leads from social media, and much more.