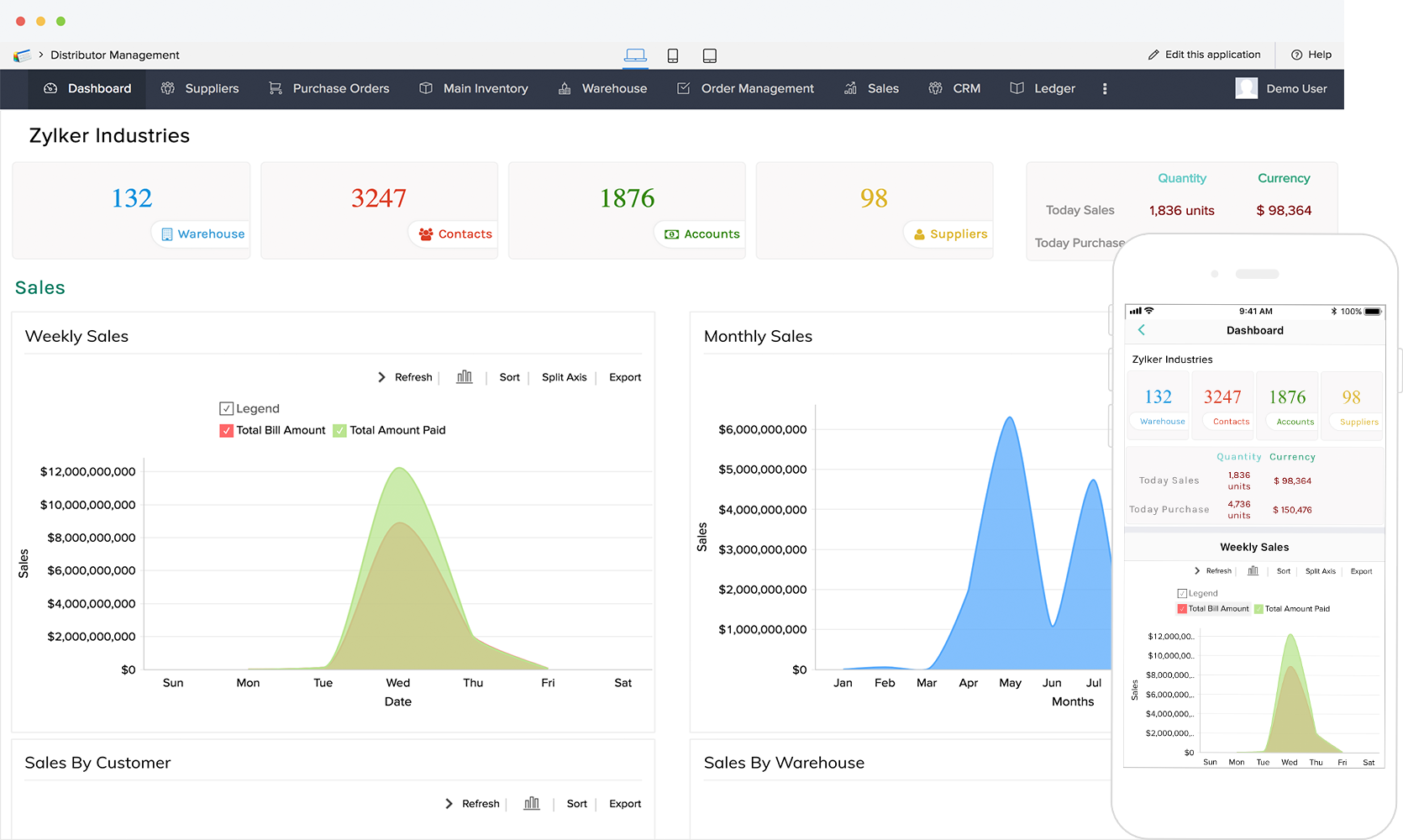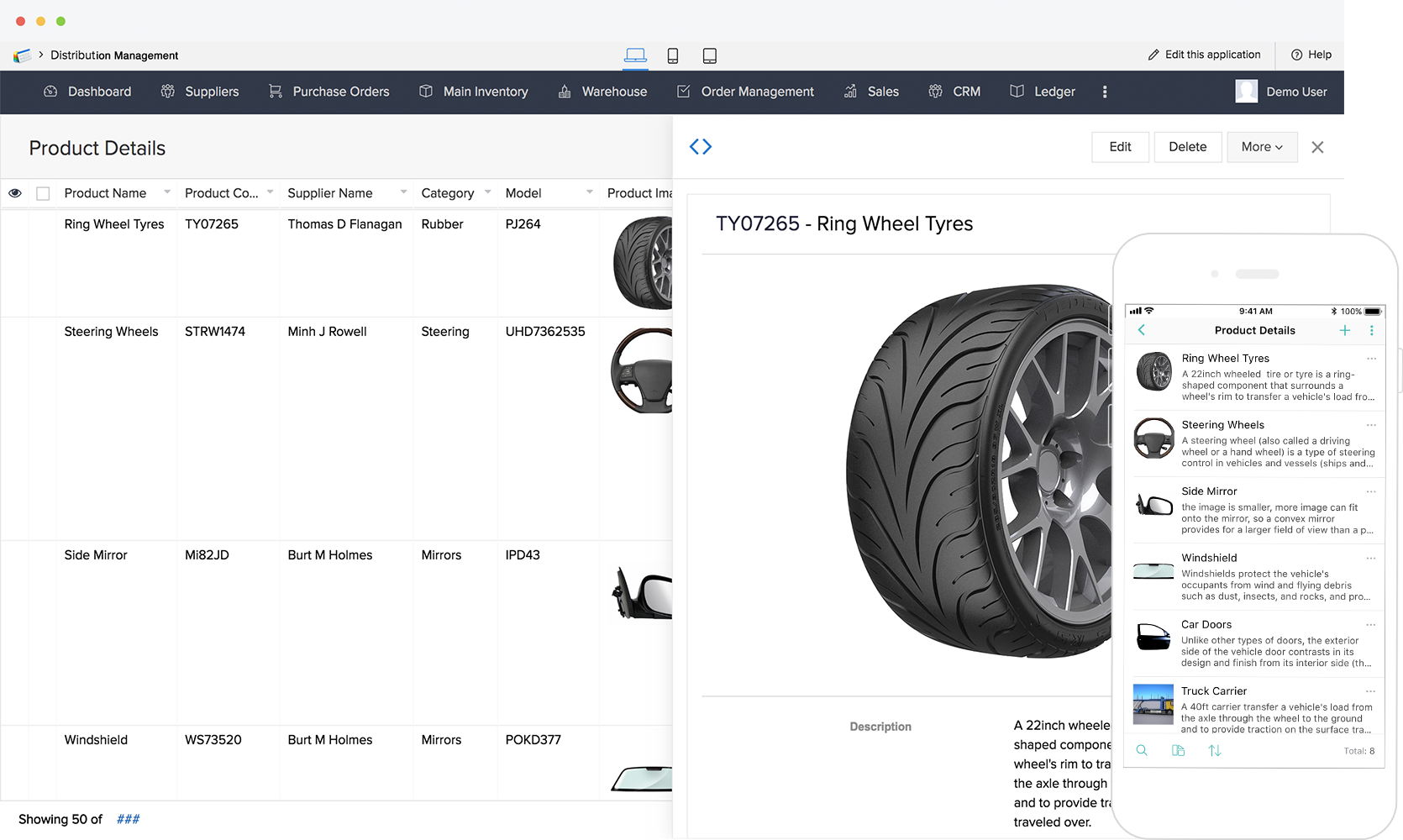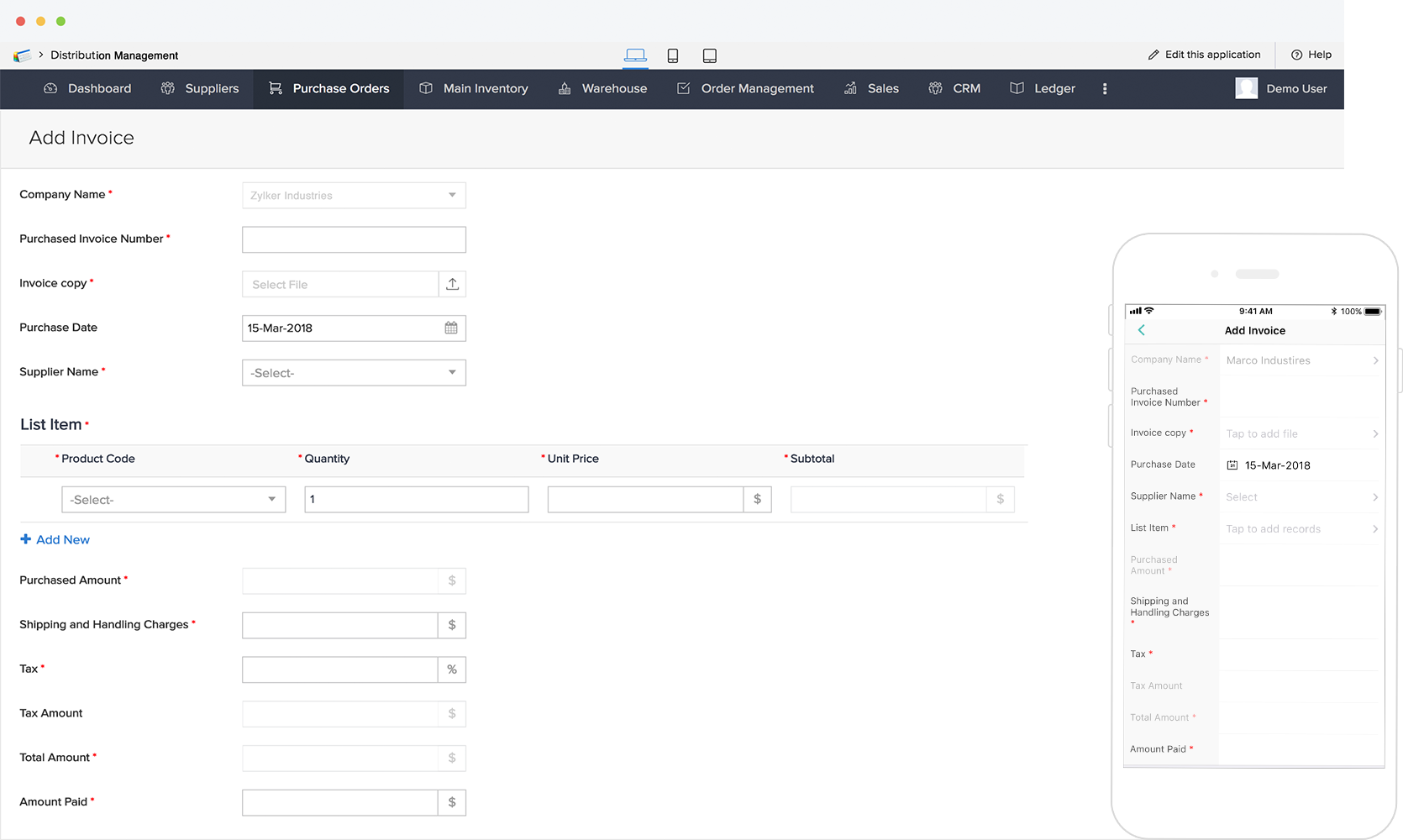 Ensure a steady supply of goods across your value chain.
Inventory management made easy.

Tracking inventory is complicated. As goods are shipped in and out, our app makes it easy to add and update inventory details, keep track of distributed stock, and schedule notifications about low stock levels. 

Work from a master database.

Manage supplier onboarding details from a single database. Supplier names and email addresses are easily accessible, while search filters such as ID and location make finding information a breeze.

Automate and standardize accounting throughout the supply chain.

Generating financials is much simpler when all the numbers you need are in one place. Easily record the billed amount, paid amount, credits, and the payment type (receivable or payable).

Streamline order processing.

Establish a smooth process flow, from issuing a sales quote to fulfilling an order. Each order is assigned a unique ID for tracking across the value chain. You can also view orders by their status.

Monitor sales activities.

Record the details of every sale without any hassle. Retailers can view the sales record and invoice amount for any transaction, as well as the amounts receivable and existing balances. 

Efficiently handle purchase orders.

Fulfilling purchase orders consumes a lot of time process. Simply enter the purchase invoice number, supplier name, and list of items purchased, then upload the invoice copy. 
Your app, your way.
Rethink customization with Zoho Creator.

This distribution management application is powered by Deluge — a low-code scripting language that uses logic to help you automate workflows. Need to include a new feature or alter an existing one? Just drag and drop fields from our intuitive builder and add a few lines of code. 

Anytime, anywhere, on any device.

Stay connected to your business, no matter where you are. With Zoho Creator, the apps you build or install are automatically available on iOS and Android devices. Check your inventory, view orders, and handle purchases on the go.

Break down data silos with integrations.

Apps built on Zoho Creator are tightly integrated with other Zoho products — like Books, CRM, and SalesIQ — to cover all your auxiliary needs. You can use Zapier to easily integrate this app with your existing software, or with third-party apps such as PayPal and G Suite.