It's all smooth sailing from here.
Information at your fingertips.

Get a comprehensive view of key stats with the travel dashboard. Display travel and visa requests, classified by their approval status, along with graphs of monthly expenses and visits (domestic and international). 

Process travel requests.

Efficiently handle your employees' travel requests. Record details like departure and arrival dates, purpose of  travel, and accommodations. View requests classified by their approval status, with detailed reports.

Manage visa and passport details.

Create visa and passport records for your employees. You can either link visas to a specific record, or store them as separate records. Allow employees to update their profiles and look up the status of their travel request.

Record and manage expenses.

Estimate, plan, and track all travel costs. Invite employees to submit online expense reports, so the finance team can decide whether to approve the charge, and, if so, reimburse them on time. All an individual has to do is enter the expense type and amount, then upload the associated receipts.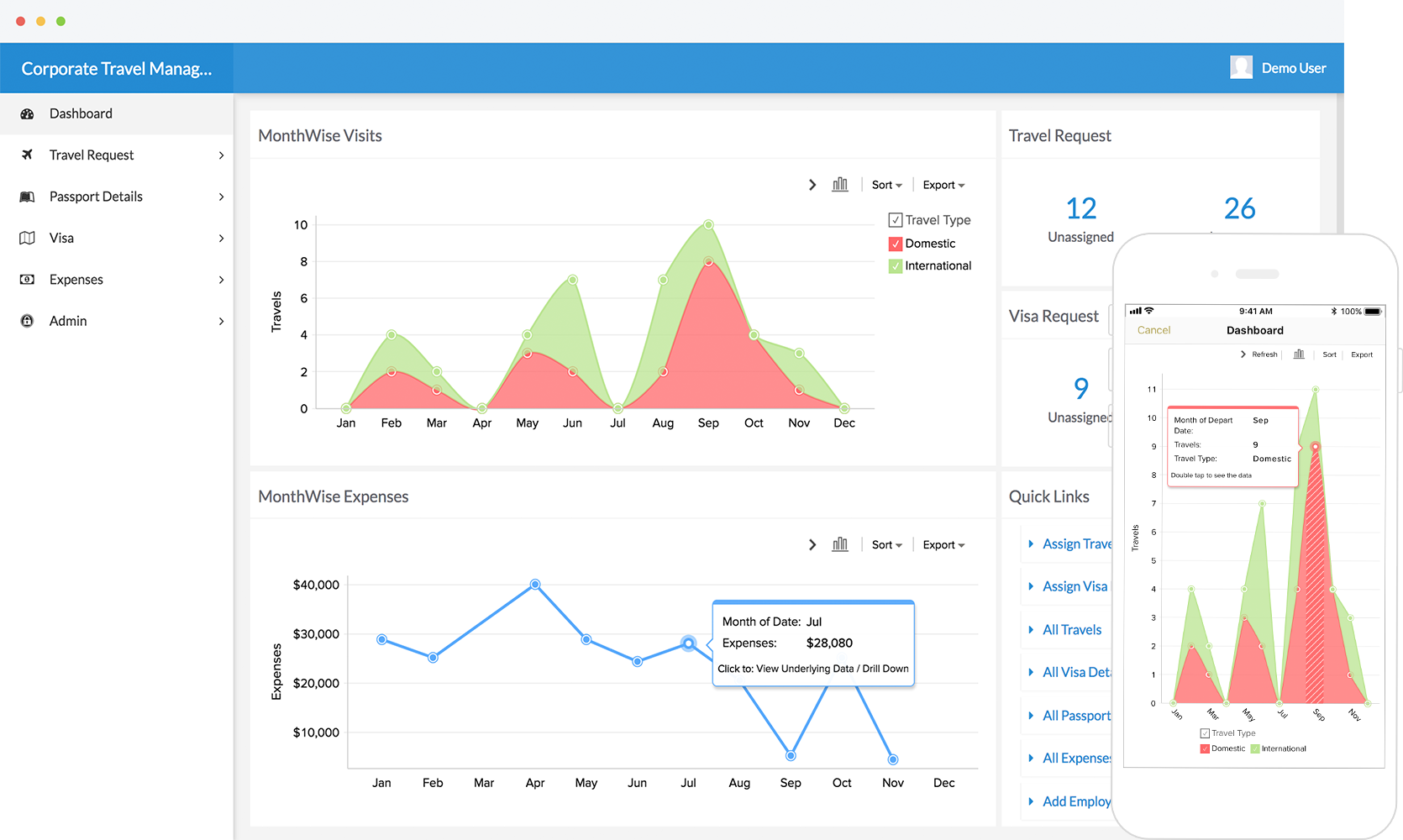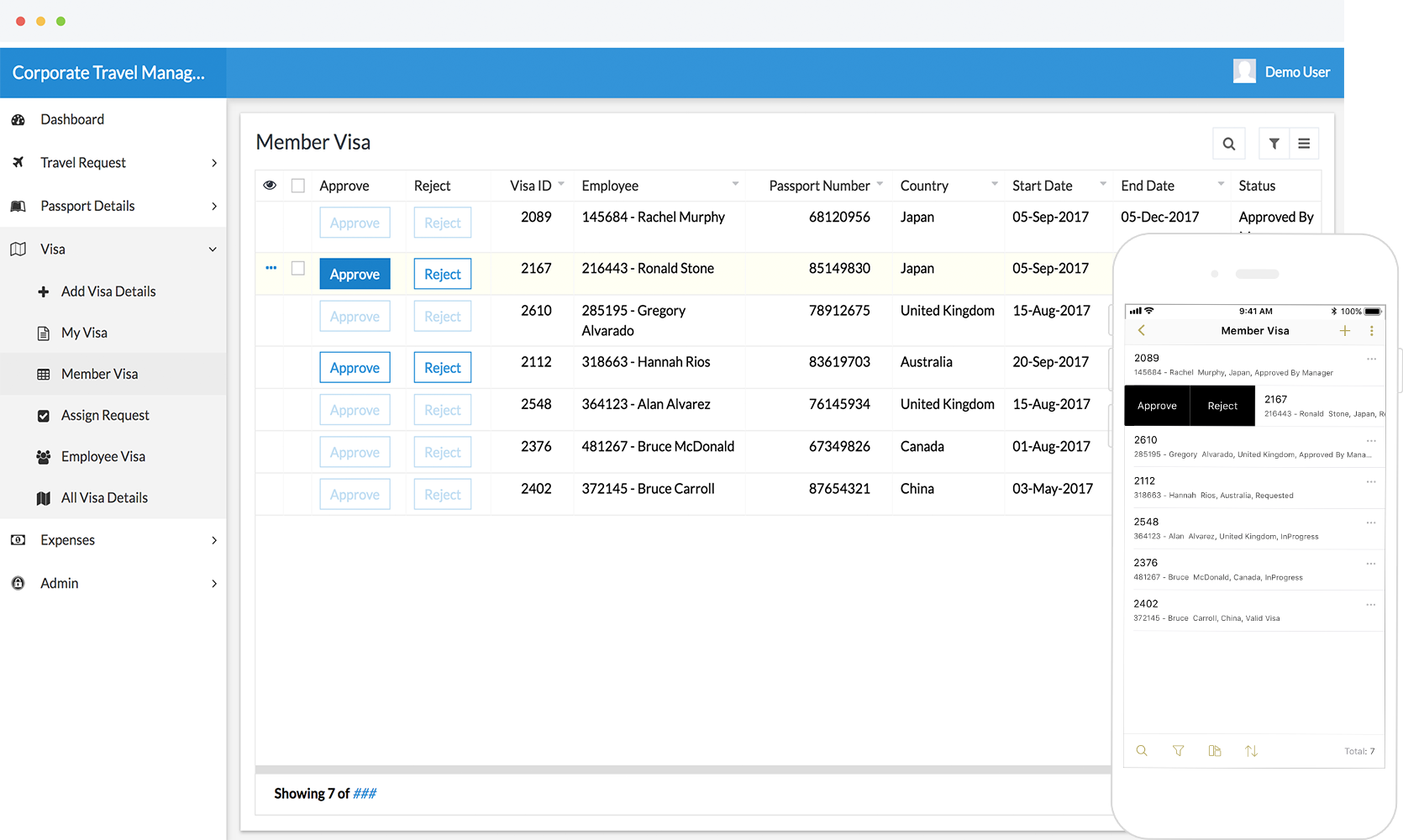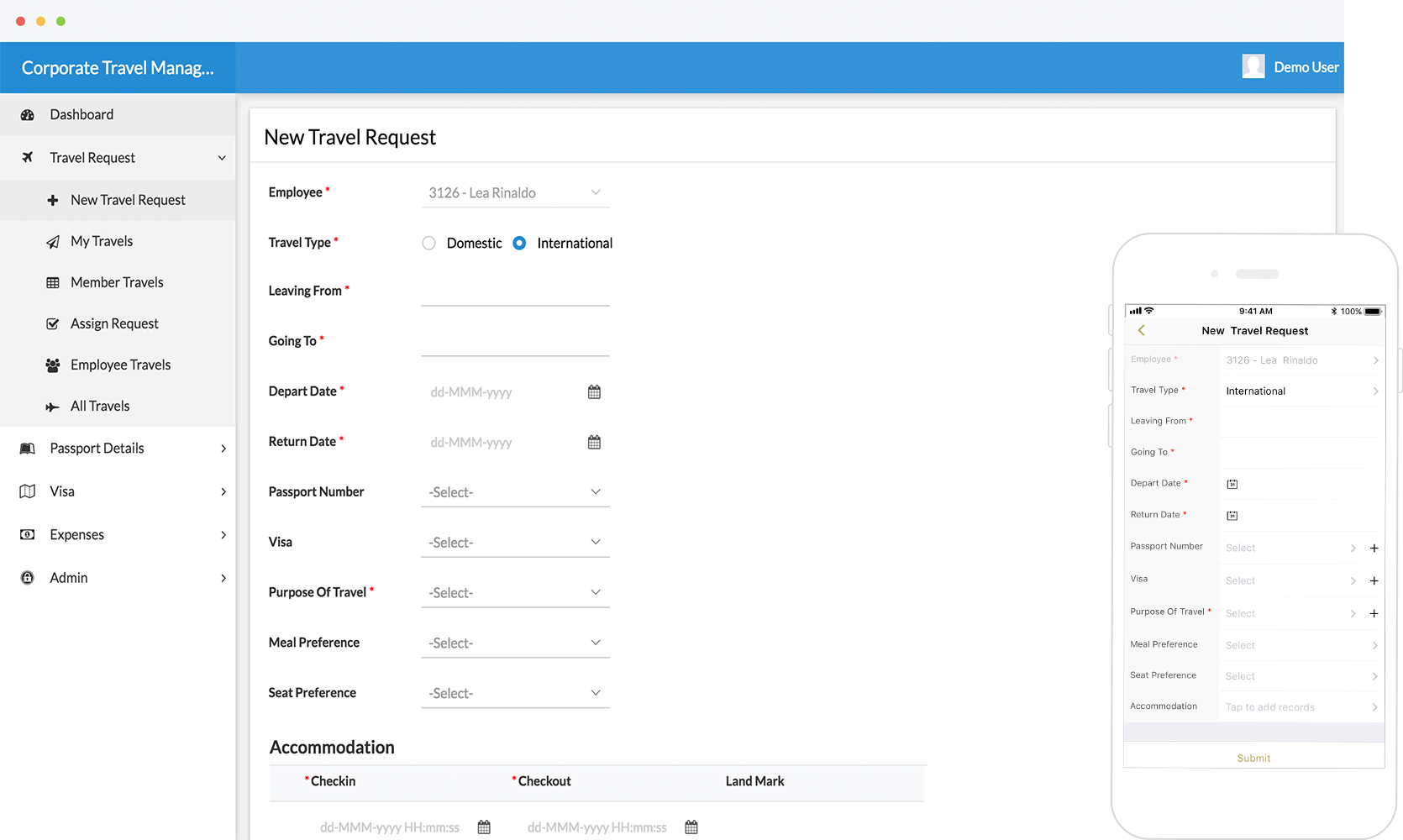 A travel management app, built your way.
Rethink customization with Zoho Creator.

This travel management application is powered by Deluge—a low-code scripting language that uses logic to automate workflows. Need to include a new feature, or alter an existing one? Just drag and drop fields from our intuitive builder, and add a few lines of code. 

Anytime, anywhere, on any device.

Stay connected to your business, no matter where you are. With Zoho Creator, the apps you build or install are automatically available on iOS and Android devices. Accept or reject travel requests, view stats, and manage expenses on the go.

Break down data silos with integrations.

Apps built on Zoho Creator are tightly integrated with other Zoho products—like Books, CRM, and SalesIQ—to cover all your auxiliary needs. You can use Zapier to easily integrate this app with your existing software, or with third-party apps like PayPal and G Suite.