Get reviews under control.
Editor-in-chief: Reach out and collaborate.

Whether you're commissioning new books or reviewing book proposals from authors, use this app to delegate parts of the review process to your editors. View all submitted drafts and make decisions based on the detailed reports your editors upload. For example, re-assign an editor to review shorter documents based on how many drafts they get through a week.

Editors: Streamline the review process.

Make it easy for your editors to review drafts assigned to them. Tag each draft with a priority status, so editors can better manage deadlines.

Authors: Personalize writer profiles.

Allow writers to directly submit their drafts for review online. Create individual profiles for each writer where they can track the progress of a review and communicate with the editors.

Manage releases from one place.

Plan and publish different campaign releases with this app. Collaborate with your design and marketing teams to create new campaigns, schedule them using calendar reports, and track overall progress.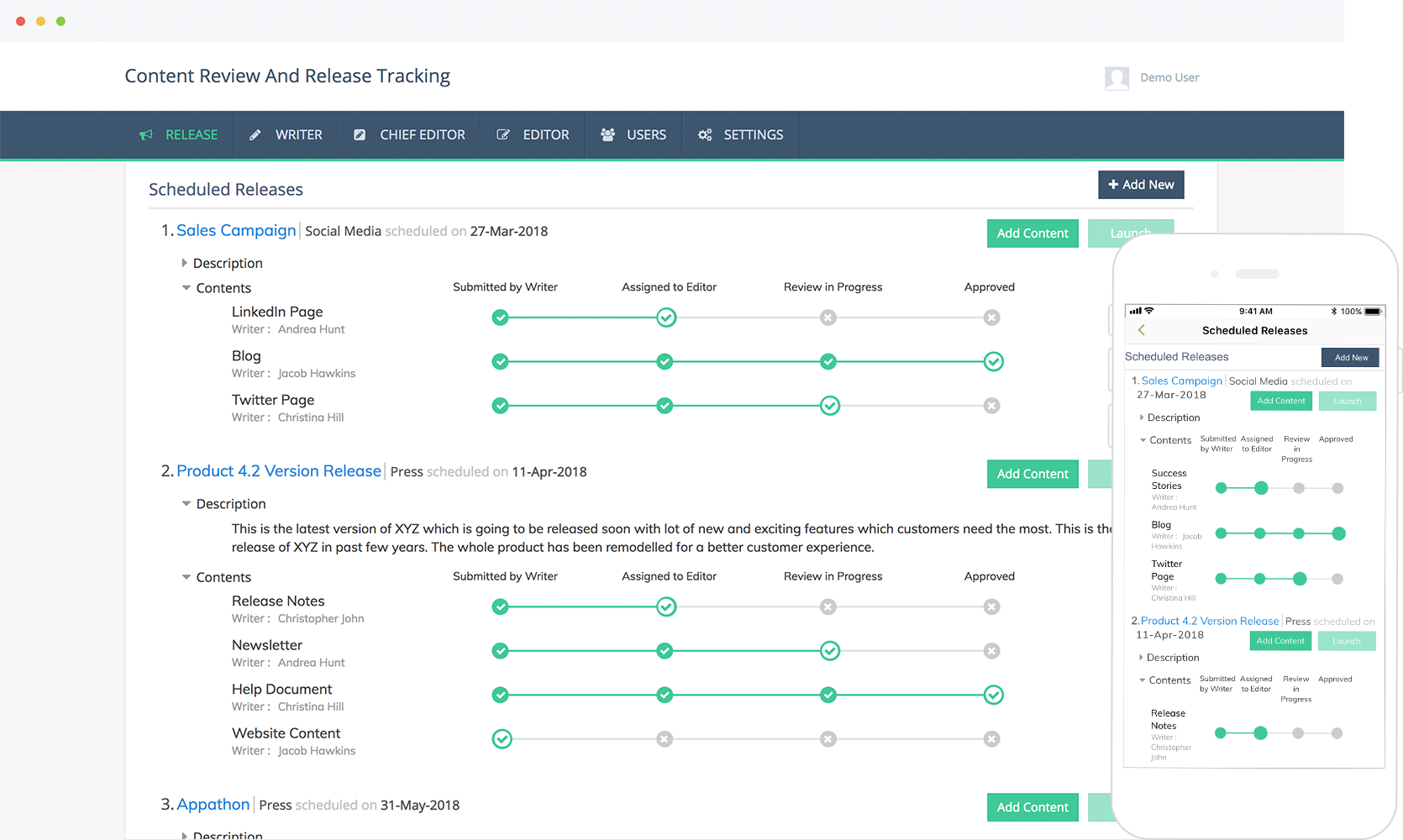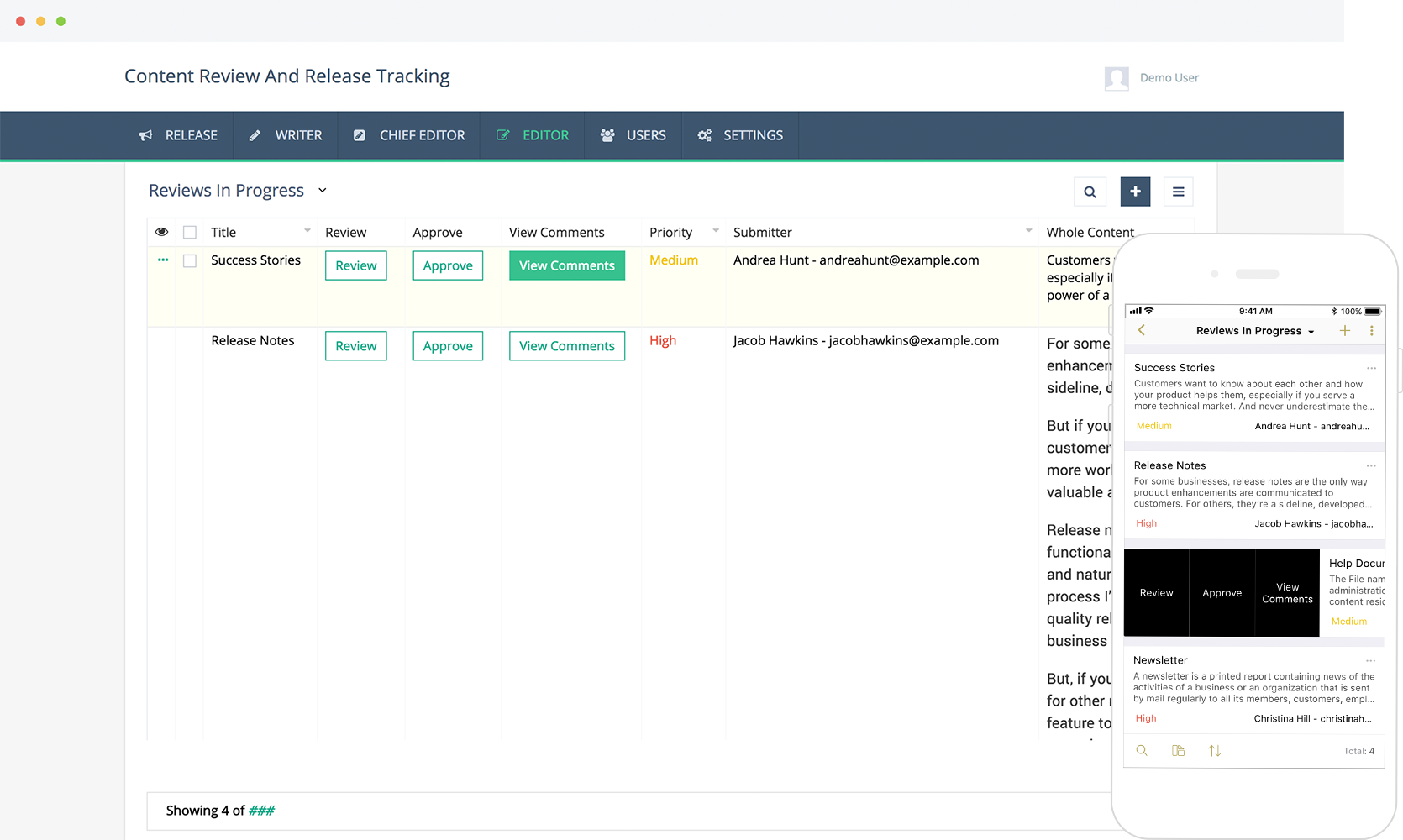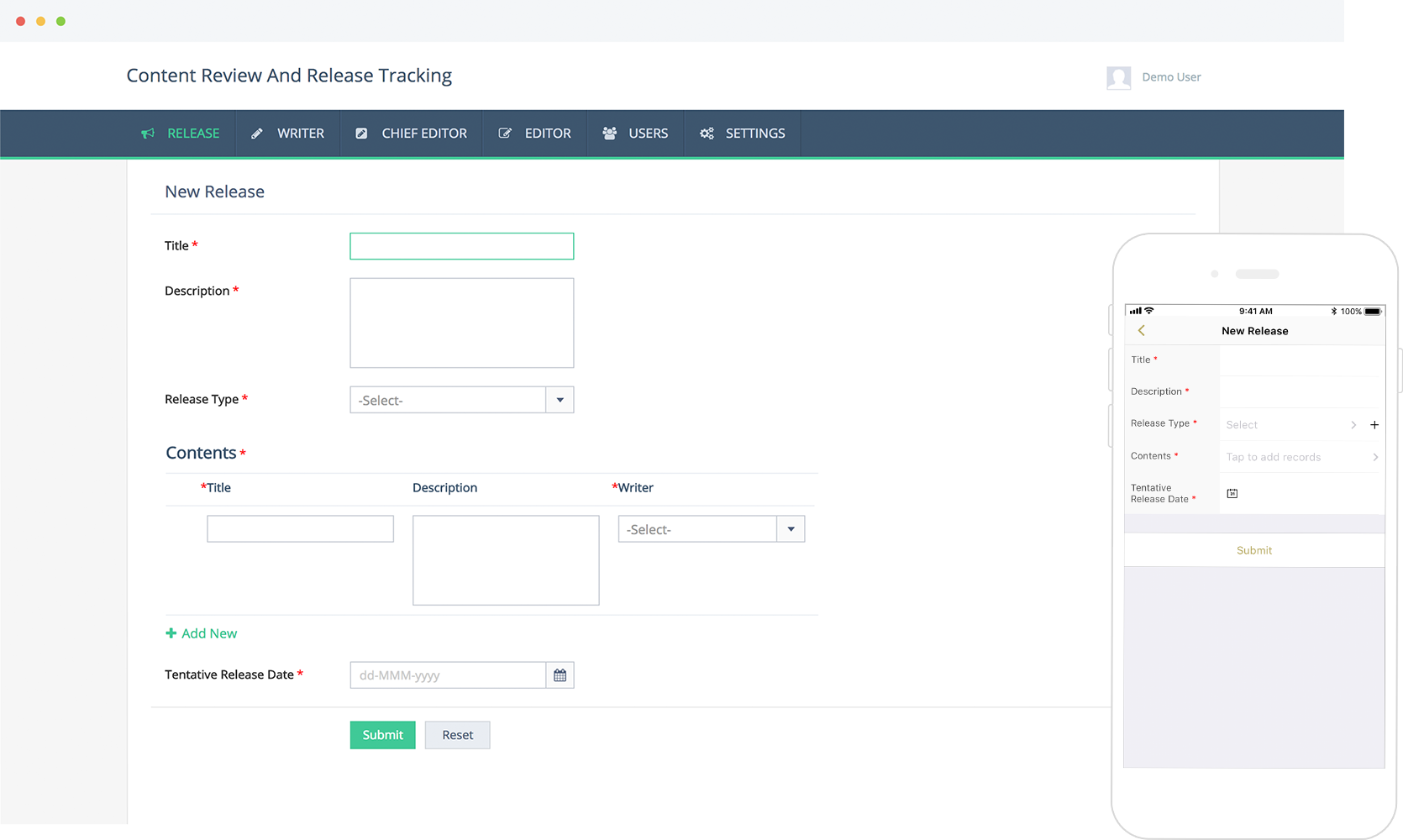 Your app, your way.
Rethink customization with Zoho Creator.

This content review application is powered by Deluge — a low-code scripting language that uses logic to help you automate workflows. Need to include a new feature or alter an existing one? Just drag and drop fields from our intuitive builder, and add a few lines of code. 

Anytime, anywhere, on any device.

Stay connected to your business, no matter where you are. With Zoho Creator, the apps you build or install are automatically available on iOS and Android devices. View submitted documents, assign them to editors, and collaborate with your team on the go.

Break down data silos with handy integrations.

Apps built on Zoho Creator are tightly integrated with other Zoho products such as  Books, CRM, and Invoice to cover all your auxiliary needs. You can use Zapier to easily integrate this app with your existing software, or with third-party apps like PayPal and G Suite.