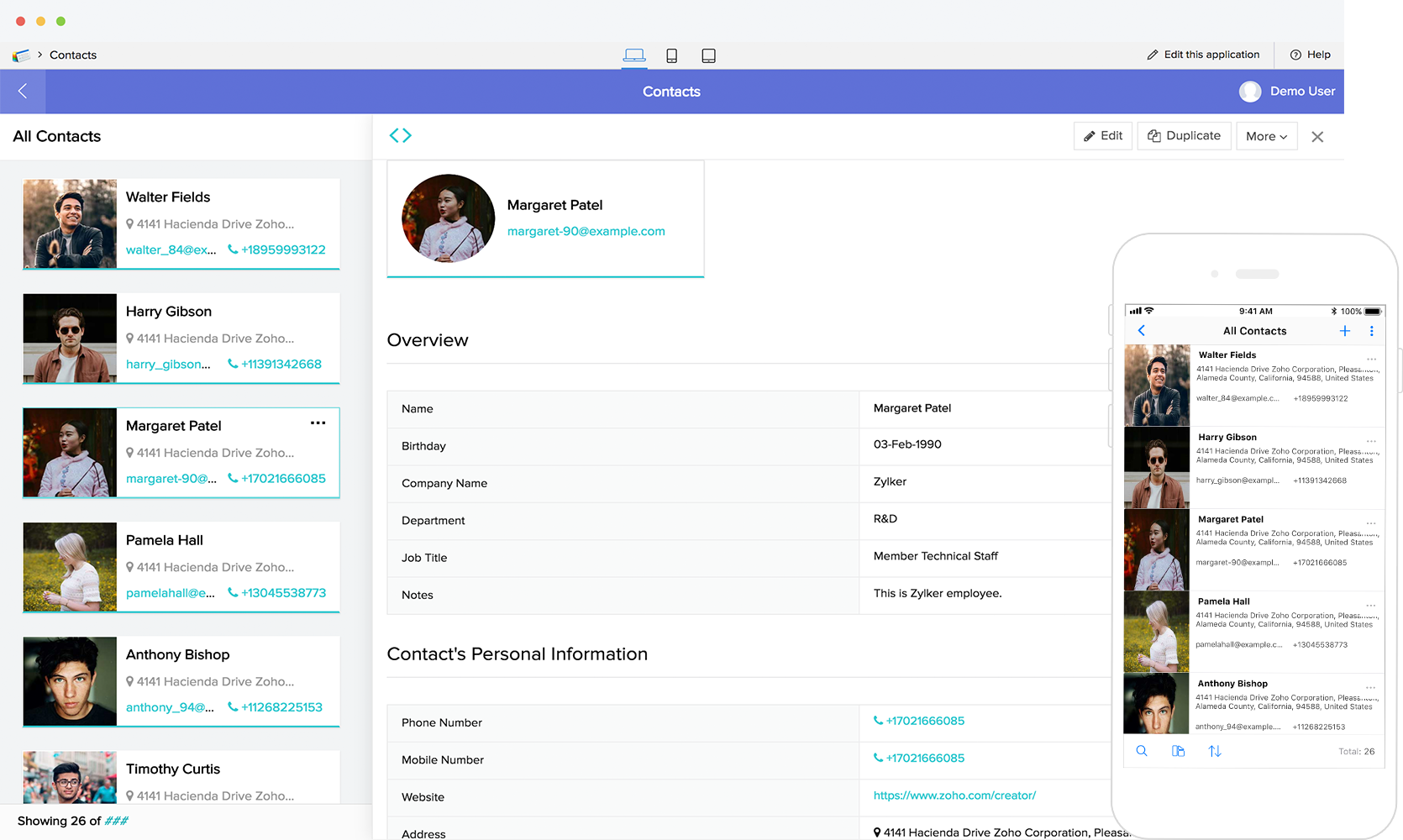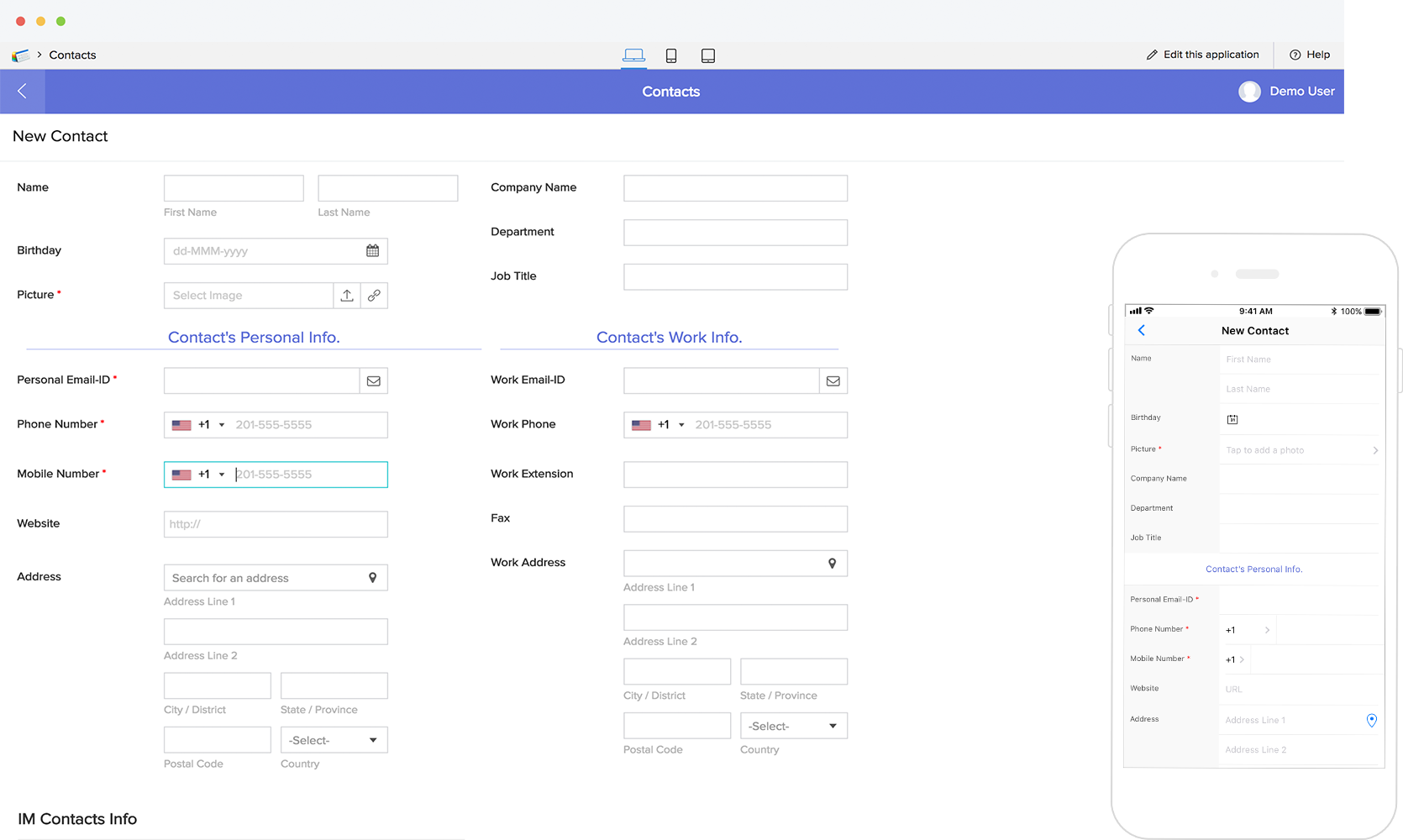 Say hello to your digital contact manager
Protect your data.

With your online contact database maintained in secure servers on the cloud, and backed up by the second, there's no possibility of it being corrupted, lost, or stolen.

Access contacts from any device.

All your contact records are online and optimized for mobile. Away from the office, but need to retrieve a prospect's cell number that's on your desktop computer? Just access the online contact manager from your iOS or Android device through the native app.

Instantly locate contacts.

With powerful, customizable filters incorporated into the online contact list, you'll never be forced to endlessly scroll drown. Search for information by name, address, department, country, or even profile picture.

Maintain distinct classifications.

The contact input section permits separate entries for a person's professional and personal contact info, so you'll never be confused about which number to call.
It's more than just a contact management app. It's a platform
Customize.

All our apps are fully customizable, right out of the box. Coupled with the guided scripting feature, our drag-and-drop form builder allows you to add limitless functionality to your app. For example, add more context to your client records by including links to their social media profiles, or usernames on Quora, Instagram, or Reddit.

Go mobile.

For every app you access on your computer, there's a fully optimized, native one waiting for you on your smartphone. Enjoy all the features of your app wherever you go, on any device. From integrating the app with your dialler, to using your phone's camera to snap contact pictures, everything's possible.

Integrate.

We're flexible. Zoho Creator integrates with a host of major software solutions like Quickbooks, Zapier, and Salesforce. You can also integrate with applications like Google Contacts and Gmail to pull contact information directly from existing databases, saving you the trouble of manual entry.