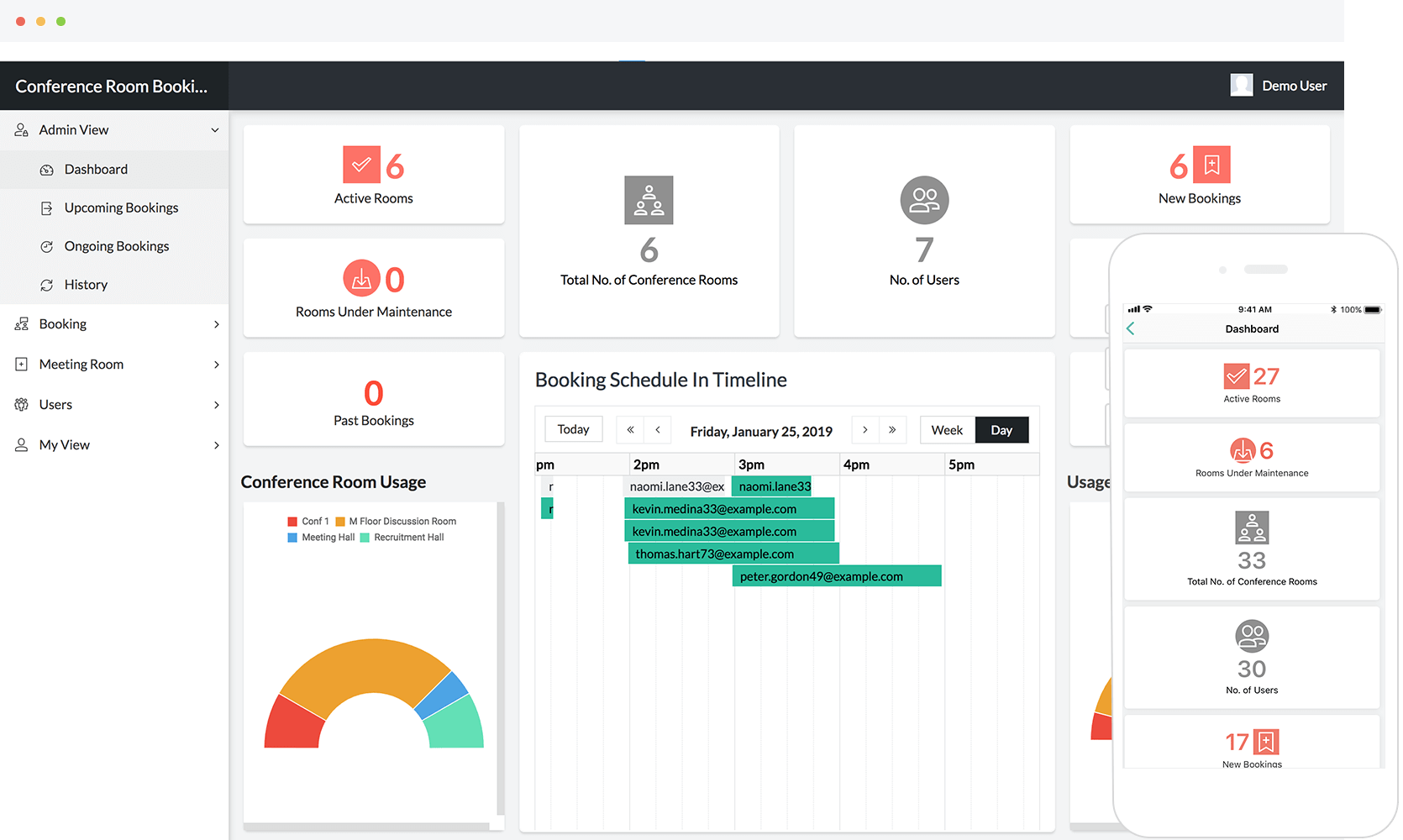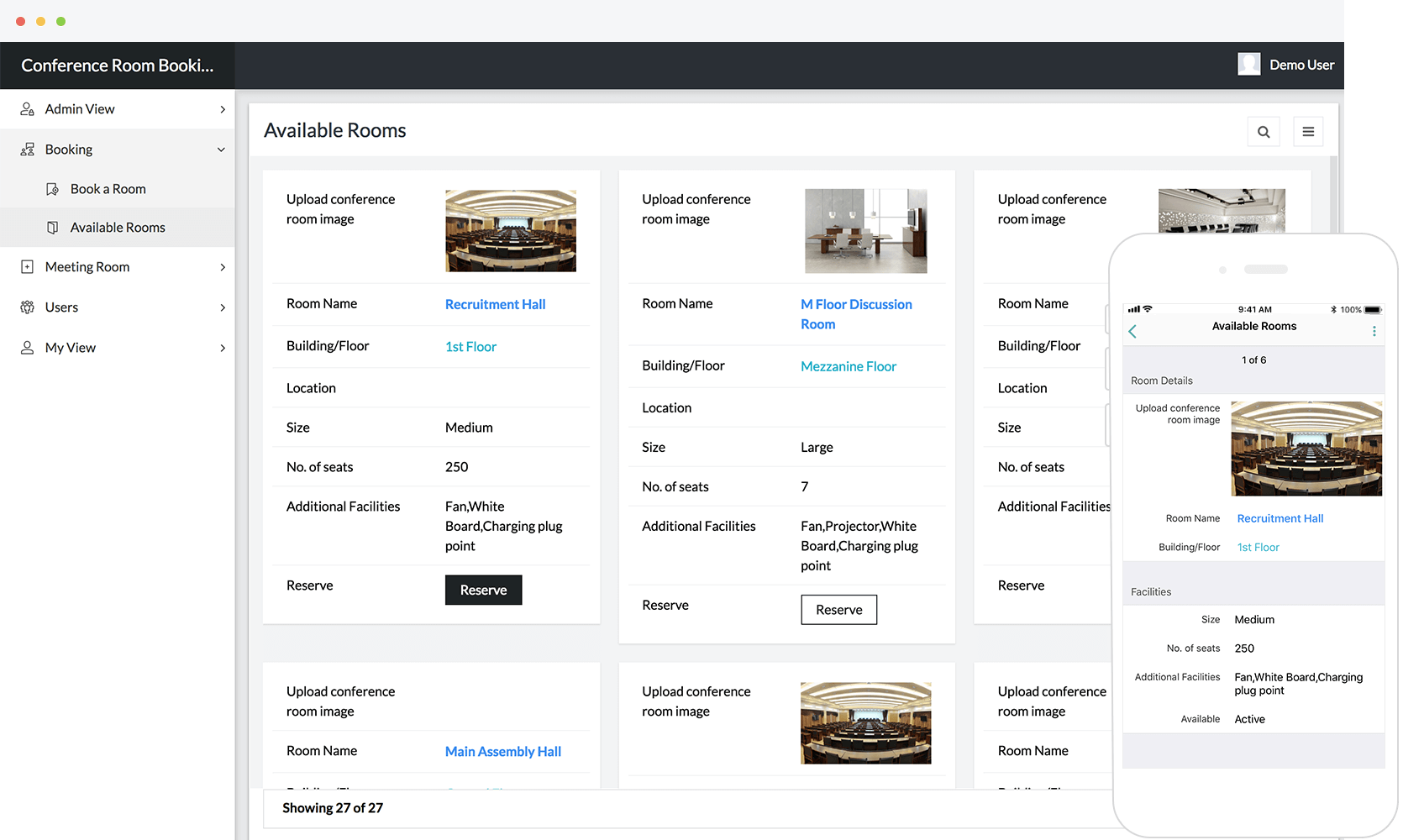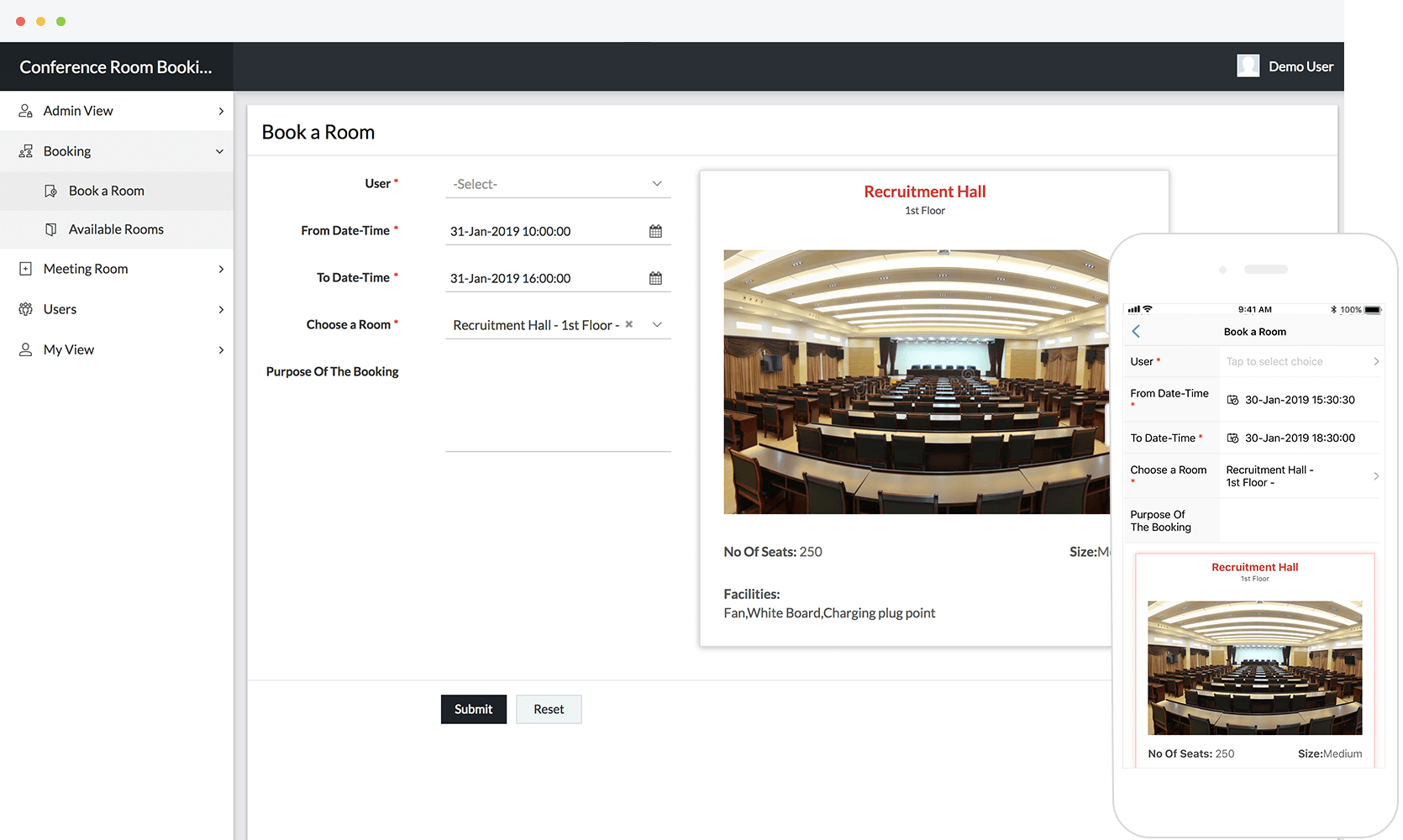 A venue for every meeting.
Find rooms with the amenities you need.

With only a couple of clicks and some filters, employees can book a conference room that fits their needs. Based on the type of meeting—like one-on-one, team, or training workshop—they can even select the amenities they'll need.

Maintain conference room details.

App admins can add room descriptions, upload images, and specify details for each room, like the number of seats available, its location, and available amenities. This helps employees easily find the ideal conference room for the job.

Encourage check-ins.

Implement check-in periods and free up space that would otherwise go to waste. Employees can check in to meetings via smartphone or tablet. If they don't check in within a specific period, the room will automatically be made available for new bookings.

Keep track of your rooms.

Gain insights about room usage with real-time dashboards. View room utilization, when meeting rooms are used most, rooms under maintainance, average duration of meetings, number of no-shows, and much more.

Configure notification emails.

With default in-app notifications, you'll never miss a meeting again. The app automatically sends confirmation emails to employees, reminds them of their bookings, and prompts them to check in.

Auto-invite potential attendees.

While booking a conference room, meeting organizers can quickly add a list of invitees.This automatically triggers email notifications with all the meeting details, and keeps attendees informed of changes.
It's not just an app—it's a platform.
Customize.

With Zoho Creator's drag-and-drop workflow builder and guided scripting, you can include new features or modules to your app without breaking a sweat. For example, you can provide employees with the option to order food or additional equipment they may need, right through the app.

Go Mobile.

Every application built on Zoho Creator is instantly available on all devices and operating systems. Allow your employees to book rooms, schedule meetings, and invite people from wherever they are.

Integrate.

Connect your conference room booking app with existing systems in your organization, like your employee database, visitor management software, or any other third-party software, and gain access to the information you need without any disruptions.