From call duration to conversation history, this call management app has it all covered
Add and maintain records for every call

Sales reps can quickly enter and update crucial information such as call start and end times, the type and purpose of calls, and customer details. They can view their own logs as well as their team's.

Get stats at a glance

Assess customer call patterns from weekly and monthly reports. Gauge customer sensibilities by getting the numbers on inbound and outbound calls. Evaluate individual sales reps' performance with team reports. 

Ease your team's workload

Analyze where the call traffic is greatest from reports and assign sales reps accordingly. The customer and sales rep databases are seamlessly integrated and make mapping easier. So you can ensure the load is evenly distributed, and no sales rep feels overburdened.

Assess call quality

Gauge customer interaction with stats on call quality and duration. Schedule follow-ups for calls and set reminders to be sent to the customers and sales reps whenever necessary. Record crucial information from the call right in the app for later use.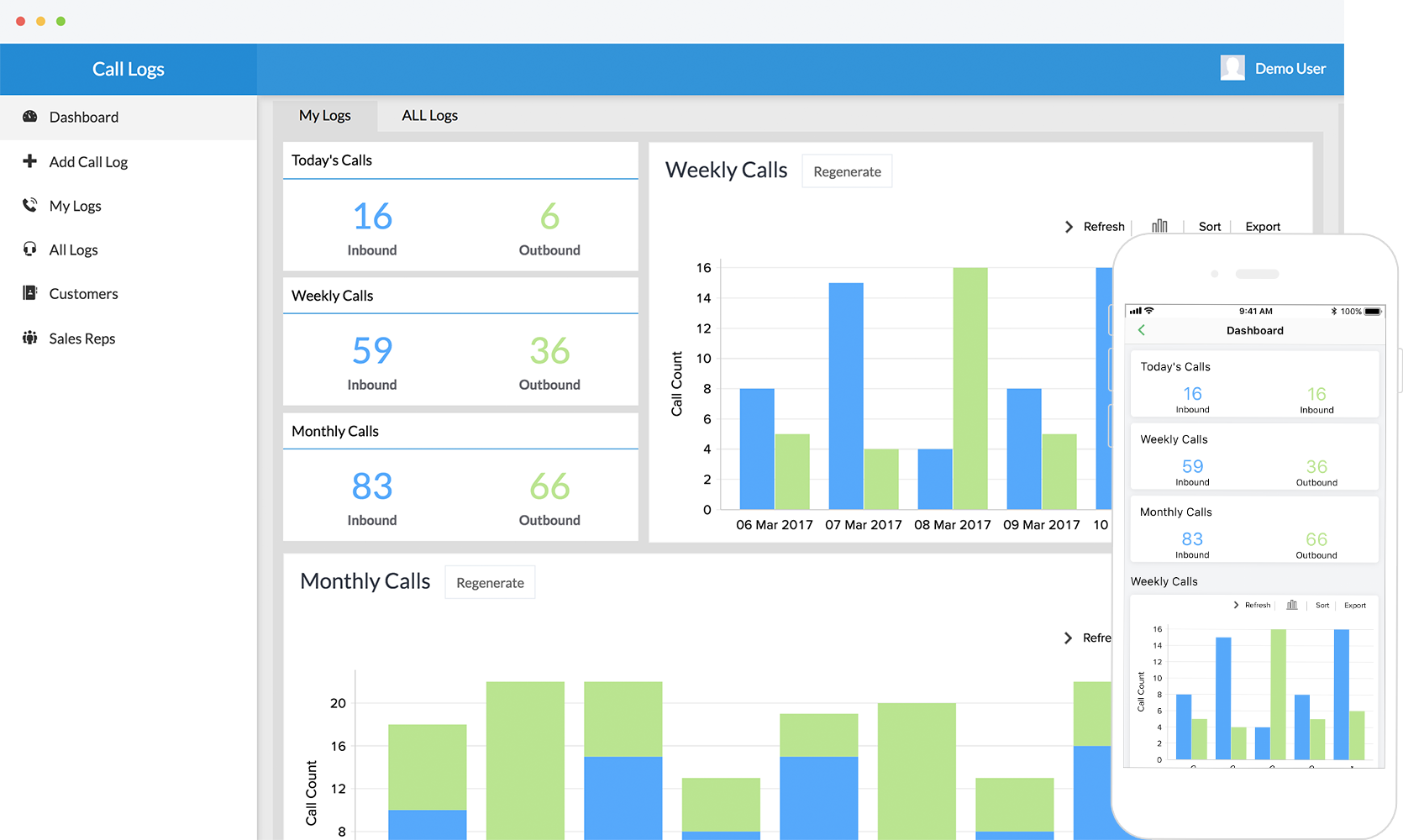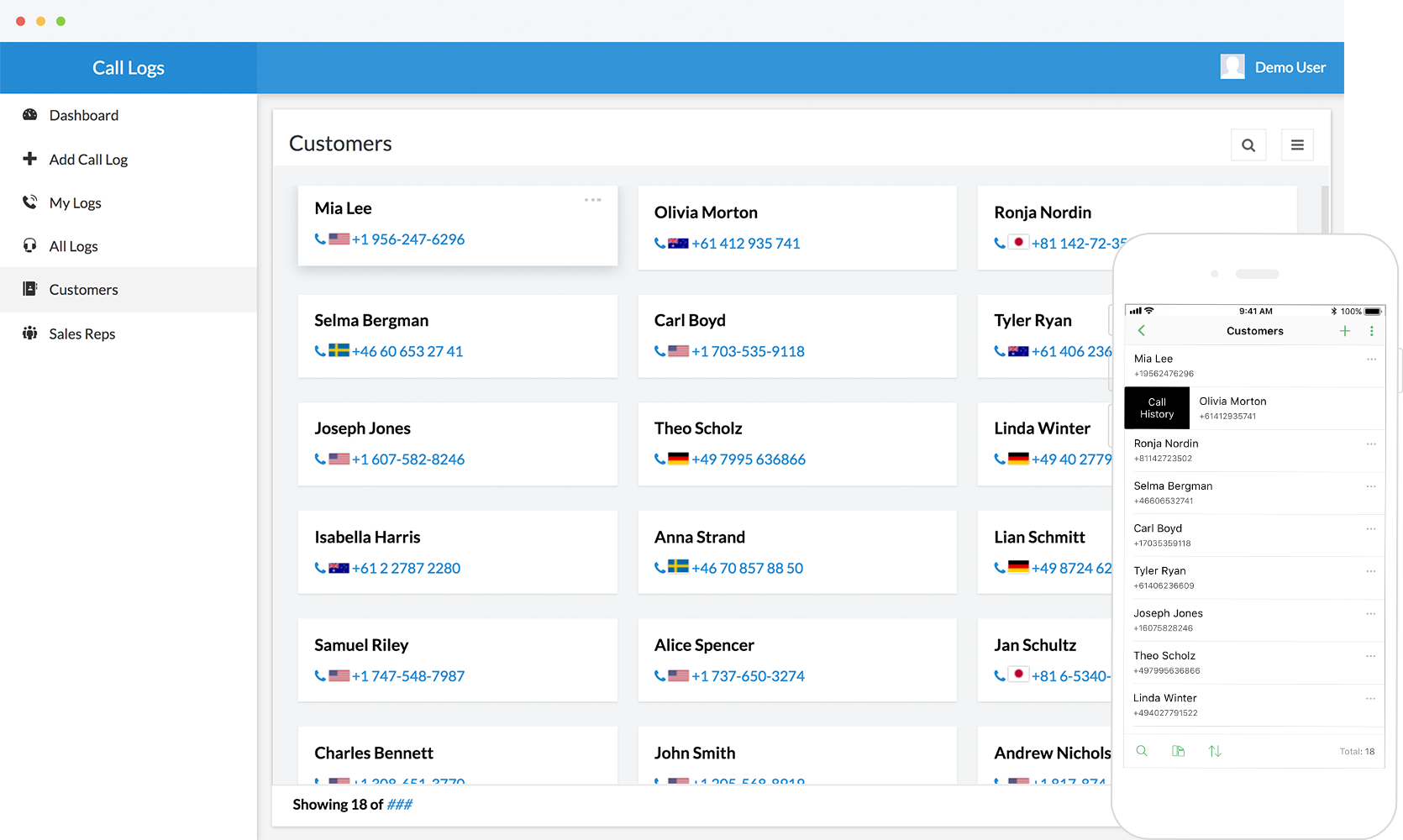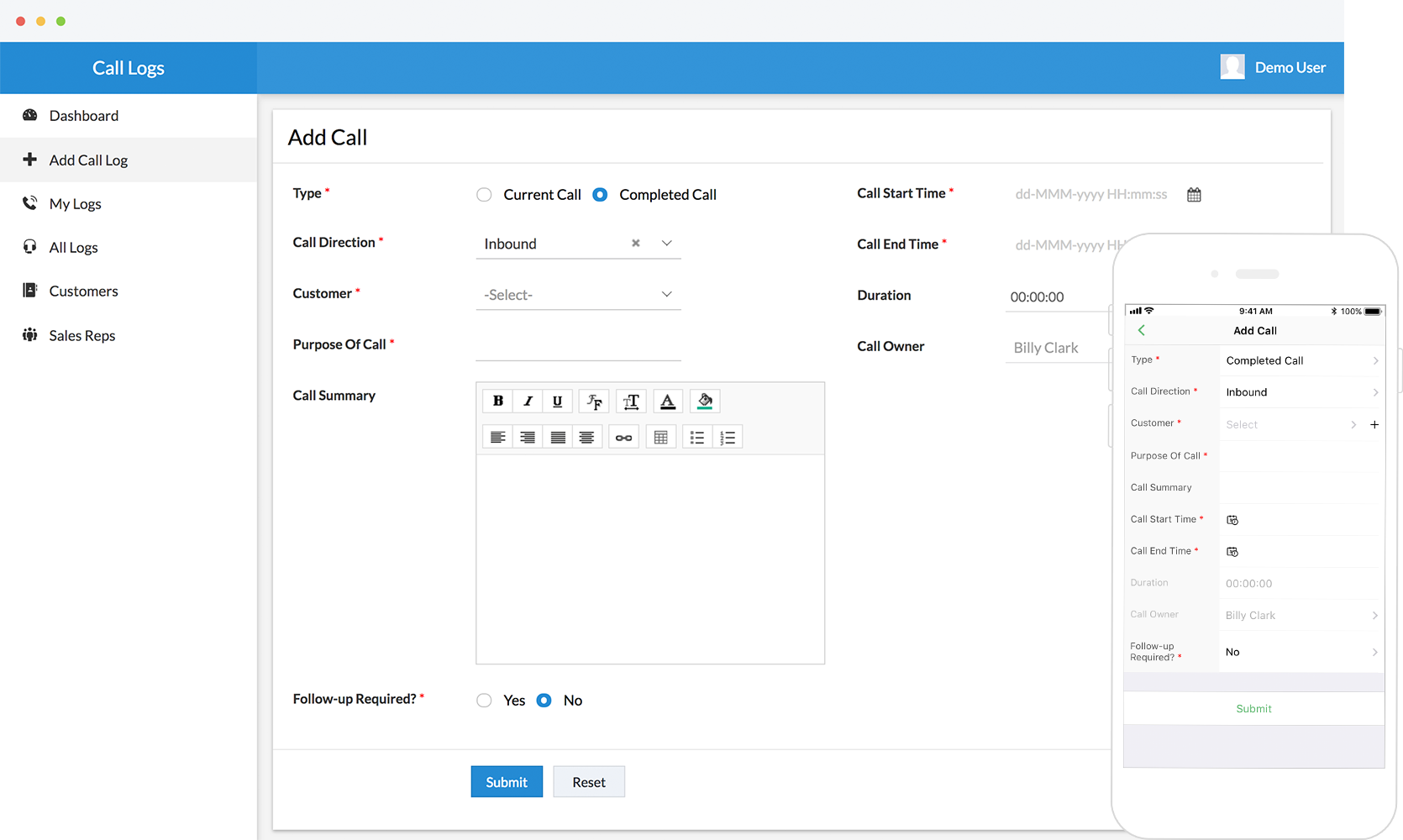 A sales call monitoring software with flexibility at its core
Customize

Tune your app to your needs. Add new features, tweak existing ones, or use it as a part of a larger work system. It's built on a low-code platform, so you can make any change with a simple drag-and-drop interface and a few lines of guided scripting. You can even change the theme to style the app as you like.

Go mobile

Since the app is supported on all mobile devices, work no longer needs to be confined to your office space. Assign and log calls, enter customer details, and view conversation history on the go.

Integrate

All Zoho Creator apps are tightly integrated with other Zoho products like Books, CRM, People, and SalesIQ to cover all your auxiliary needs. You can use Zapier to easily integrate this app with your existing software, or with third-party apps like PayPal and Google Suite.