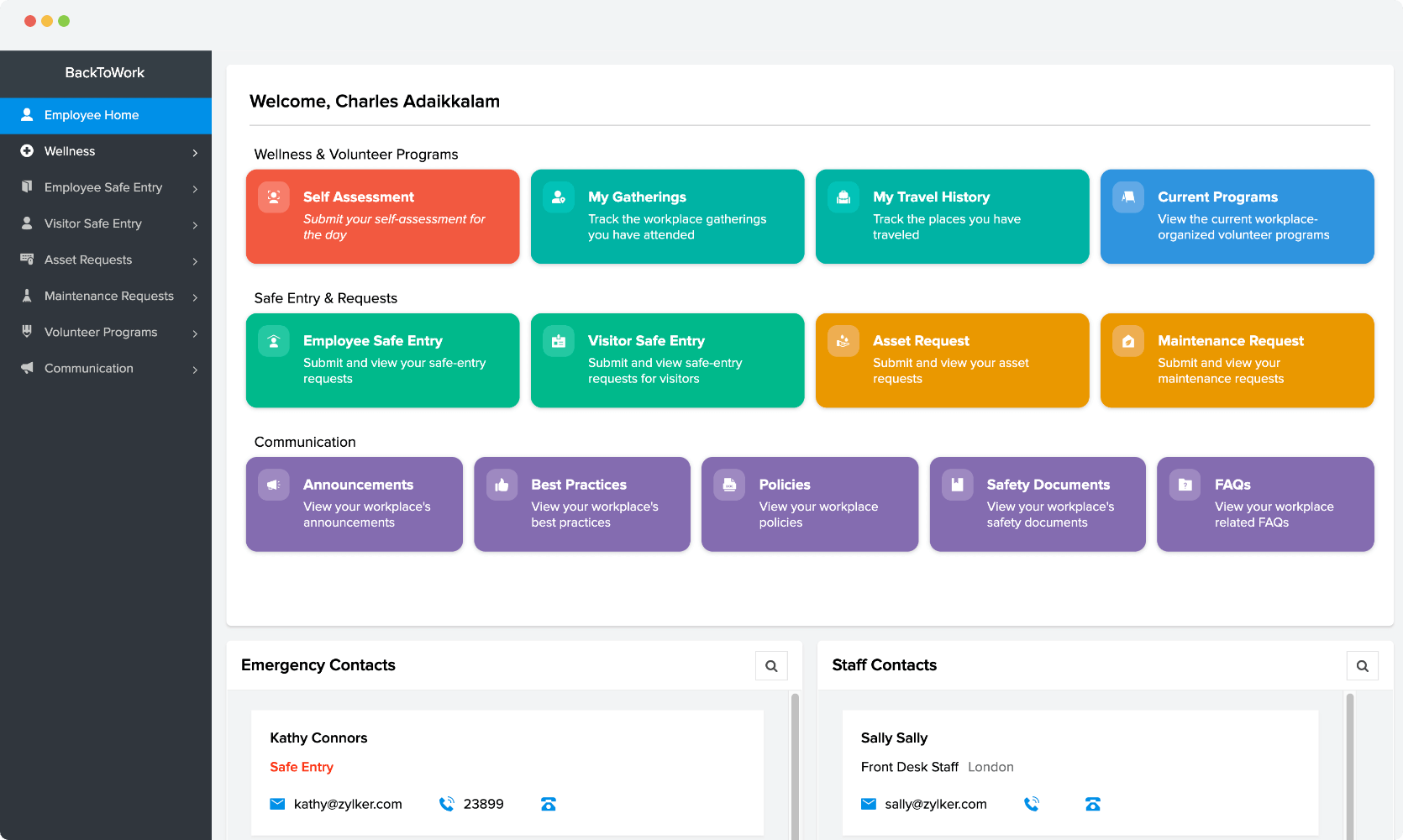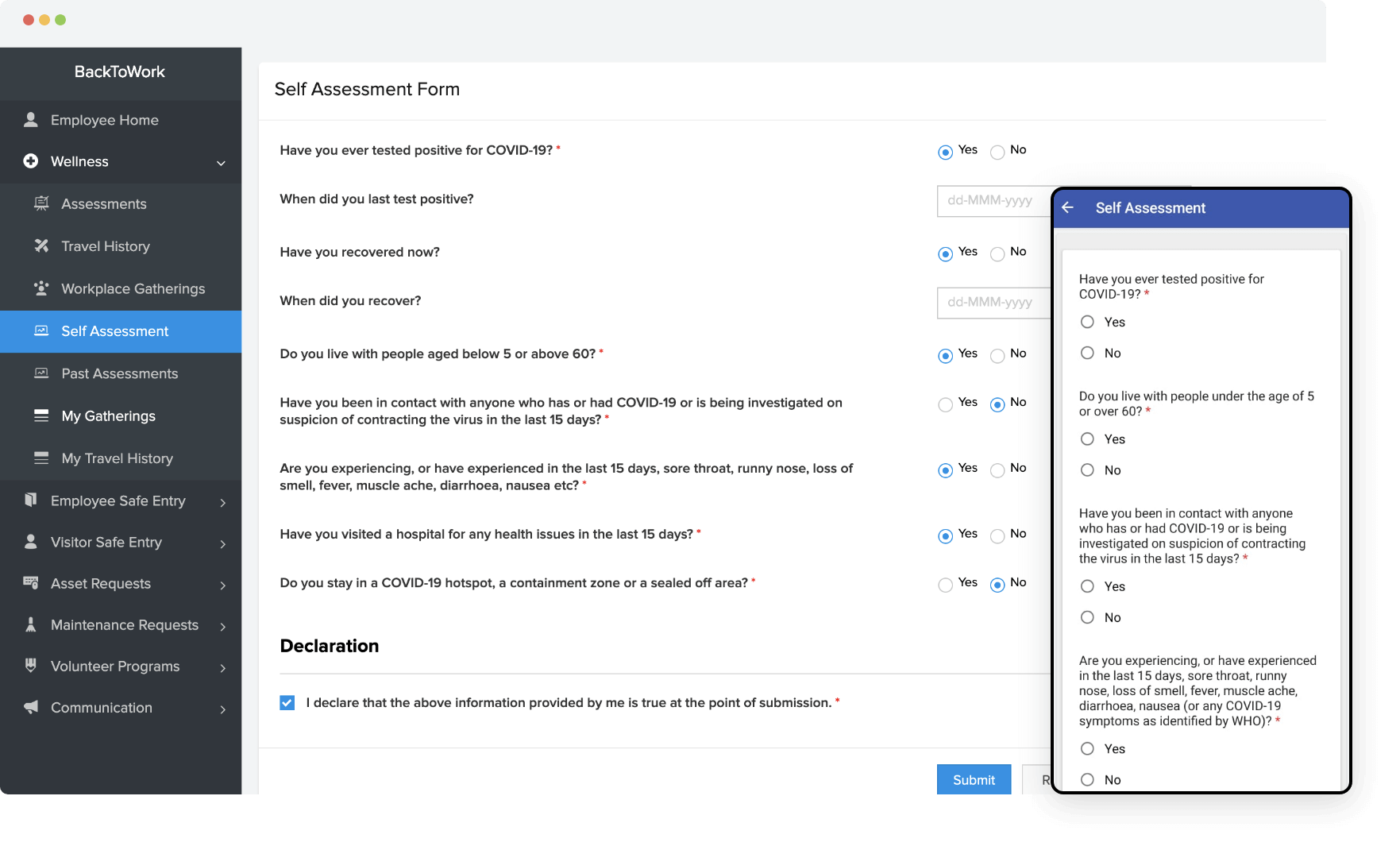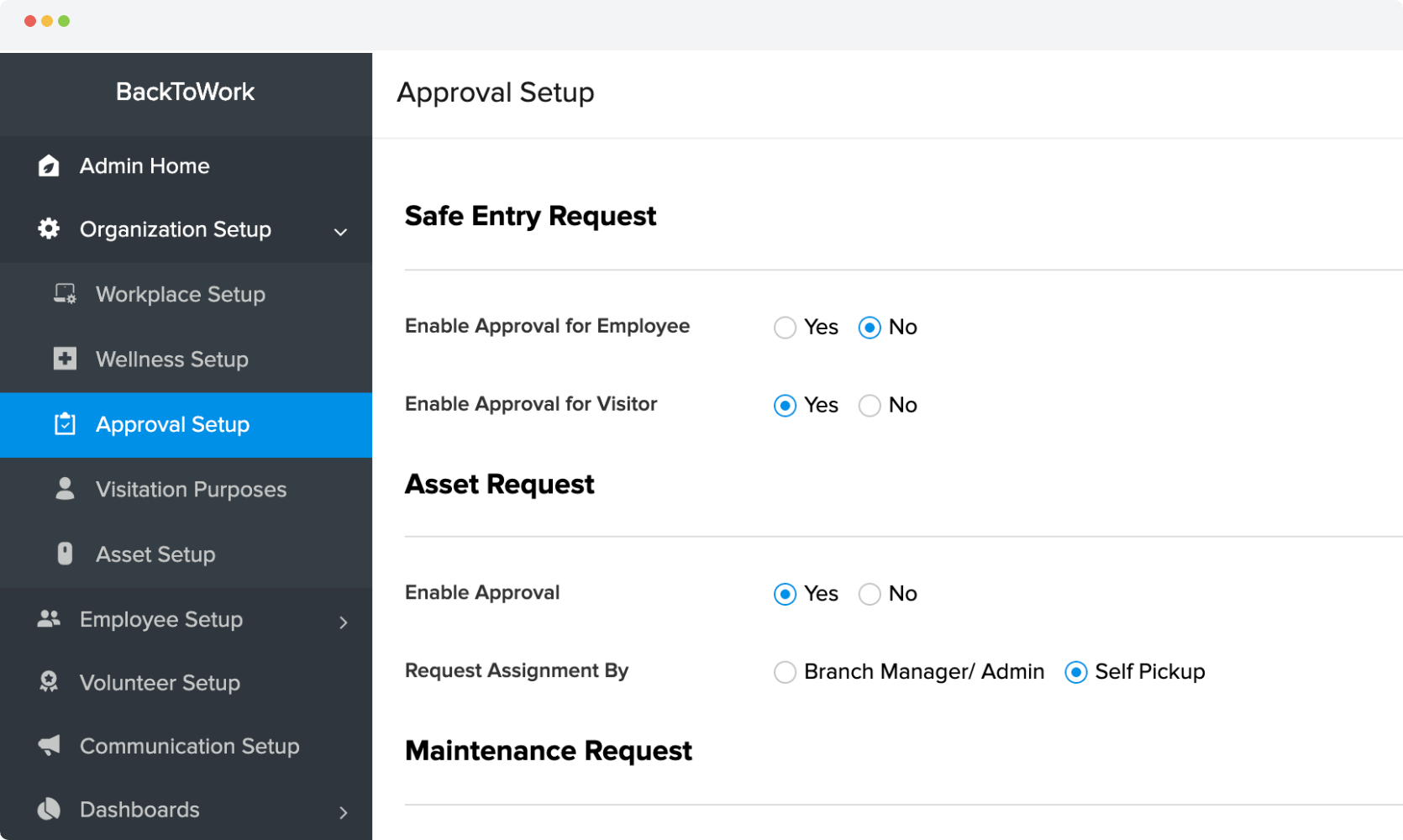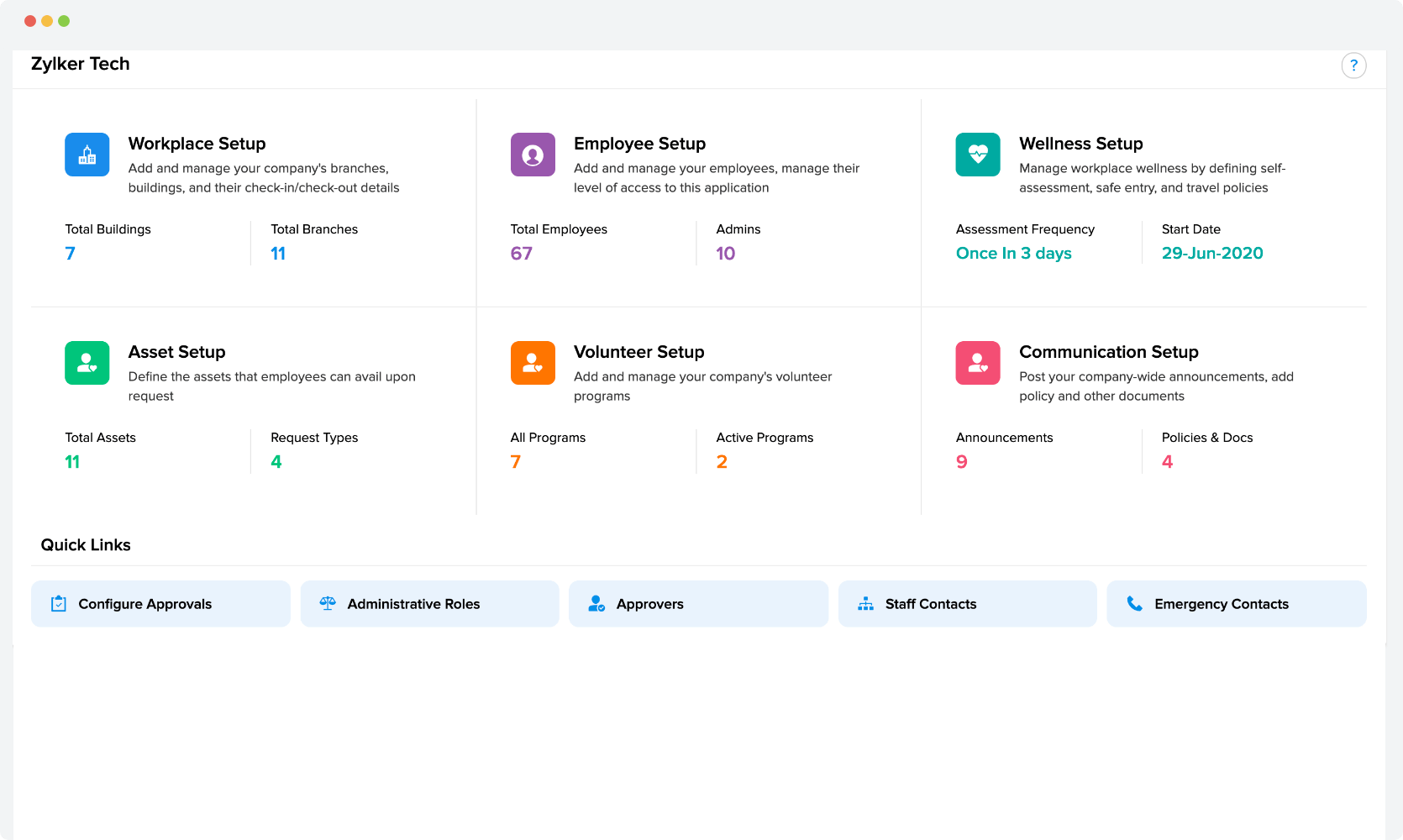 A solution custom made for the workplaces of the future
Admin control center module

Track the status of your facilities to welcome your staff back to a safer office space. This dashboard empowers top-level management to assess the preparedness of facilities better, view individual employee health status, and decide on the right course of action to be taken.

Wellness module

Circulate and collect self-assessment and contact tracing forms among employees and oversee organization-wide information about their health status. This module provides industry-approved surveys, and organizations can decide the frequency of employees taking it based on company policy.

Safe entry module

Study employee self assessments, segregate the high-risk and low-risk crowds, and determine which employees are ready to work from the office. You can also gather and evaluate entry requests from employees and visitors using this module.

Employee self-service module

Cater to the different workplace service requests of your employees with this module. Manage asset requests of different types, ranging from office supplies to sanitizer to office space maintenance.

Communications module

Share guidelines, best practices, and frameworks with your staff, right to their phones. This module lets organizations compile, design, and circulate health and hygiene-related materials, FAQs, and announcements in a coordinated manner, over web and mobile devices.

Volunteer module

Organize and execute volunteer drives to give back to the community. As business entities and individuals, we're all indebted to the communities around us, and this module allows organizations to recruit employees and coordinate volunteering activities.
A safety management software built on the Creator platform
Go mobile

The BackToWork app, like every application you build on Zoho Creator, is available on any device or platform. Using the mobile app, powered by cloud technology, makes your business scalable while automating processes without little work on your end.

Integrate

Zoho Creator features integrations with a range of major software solutions, like G Suite, Zapier, and Salesforce, to ensure seamless connectivity between your business applications. You can also integrate with online payment systems like PayPal, or inventory management software like SalesBinder, using APIs.

Customize

Tailor your app to suit your needs. With Zoho Creator's drag-and-drop workflow builder, you can add new features or tweak existing workflows even after you launch your apps. For example, you can modify your app to display discounts and new offers, notifying users when new specials are created.