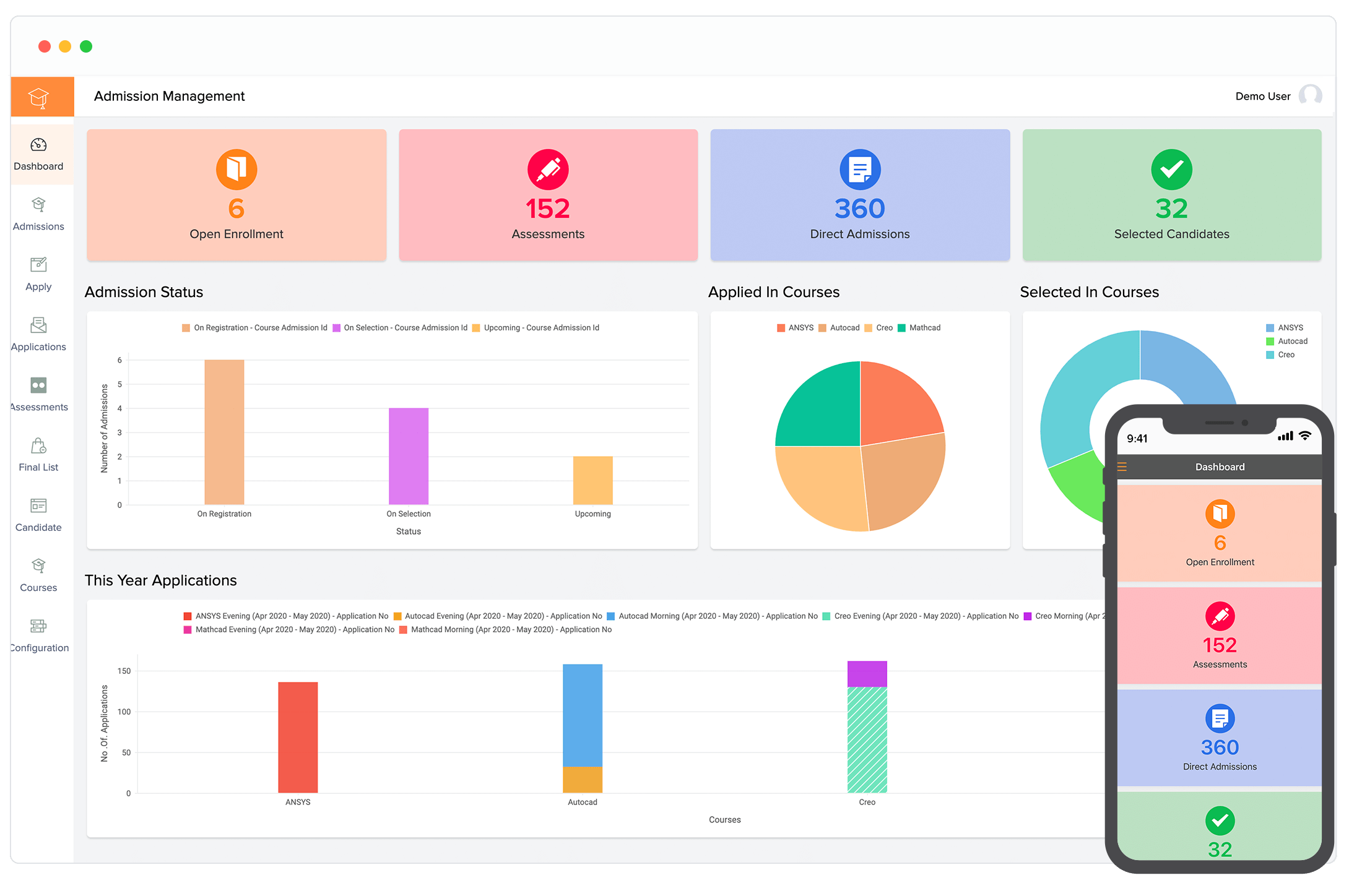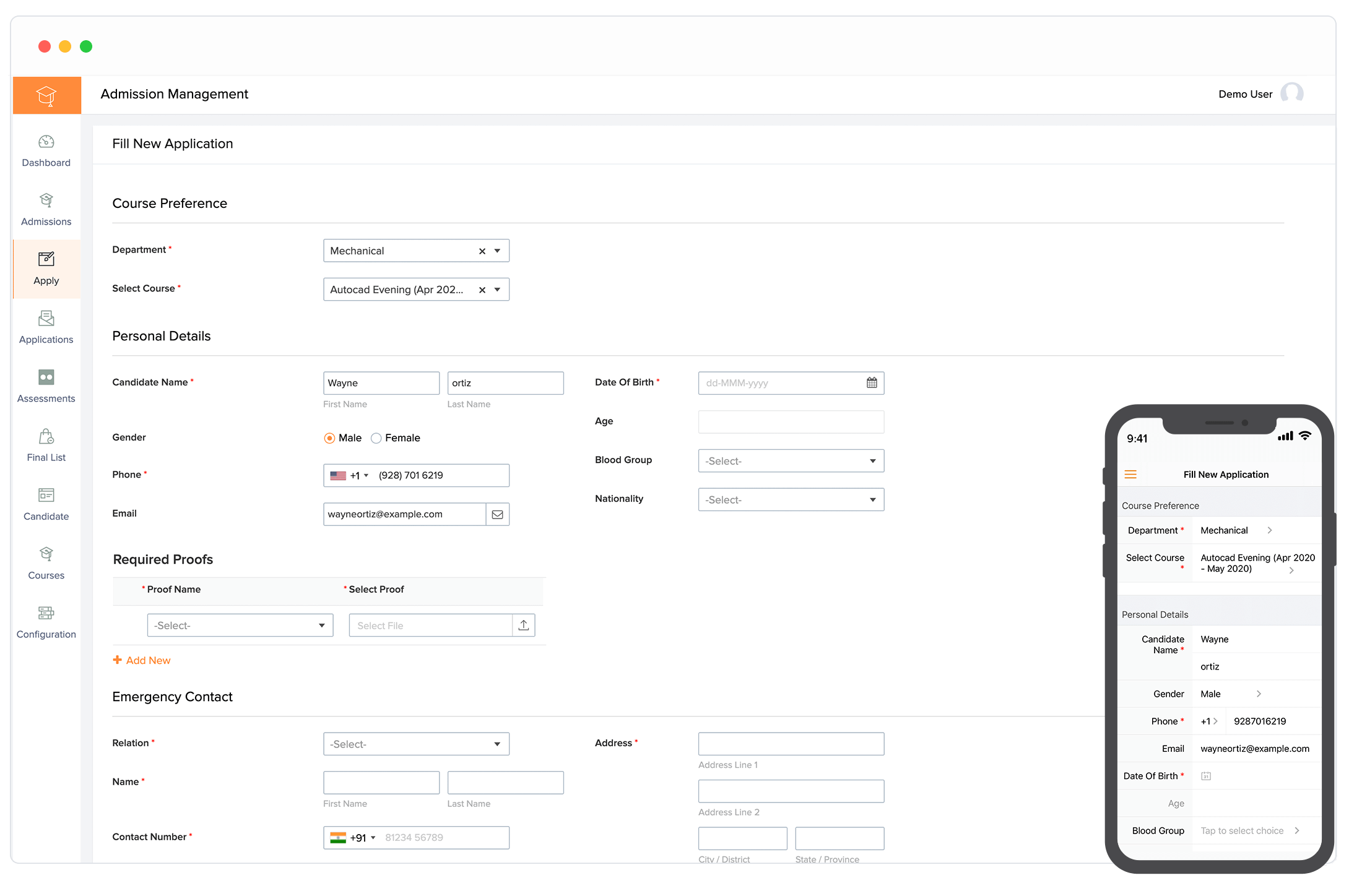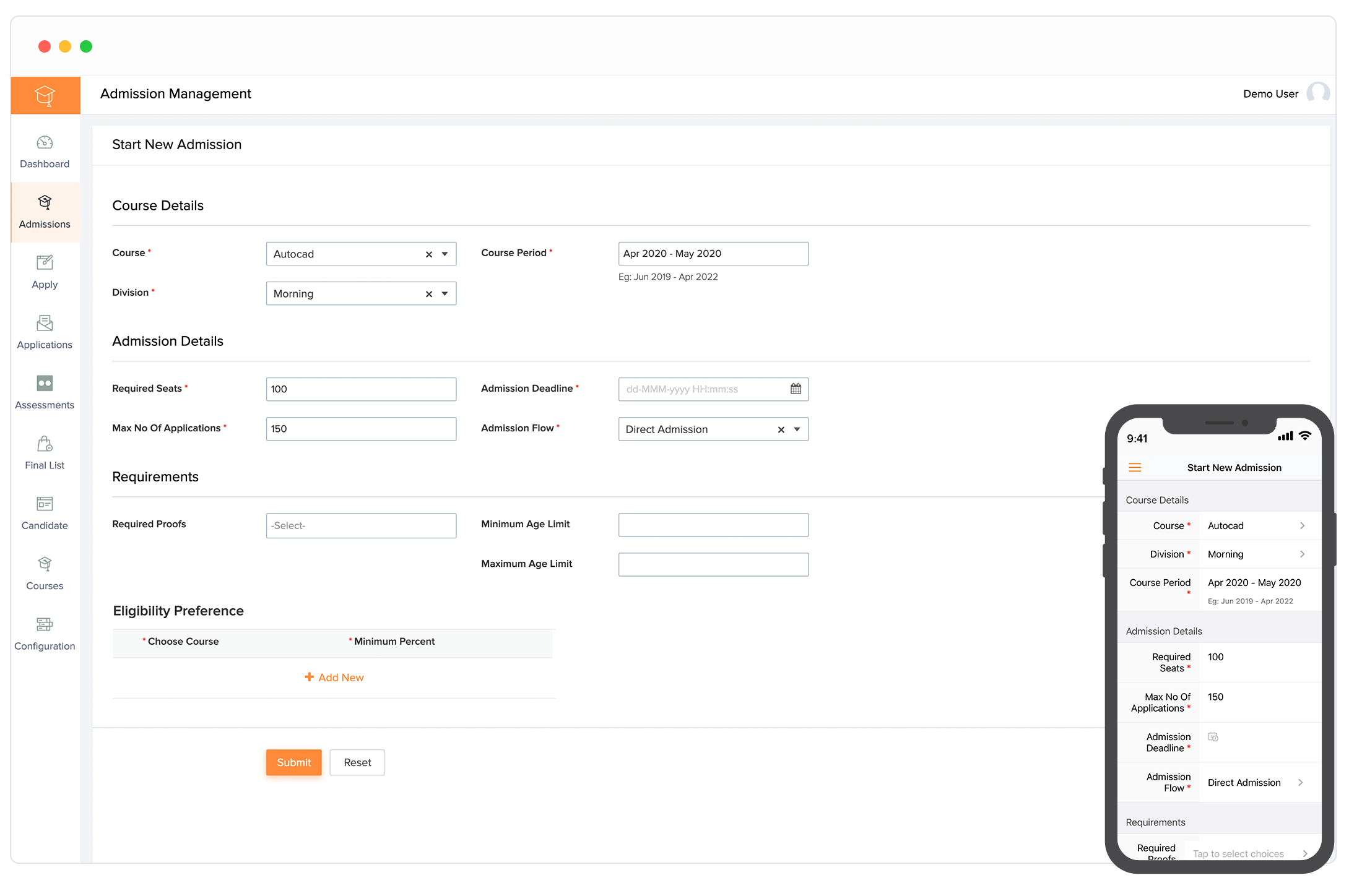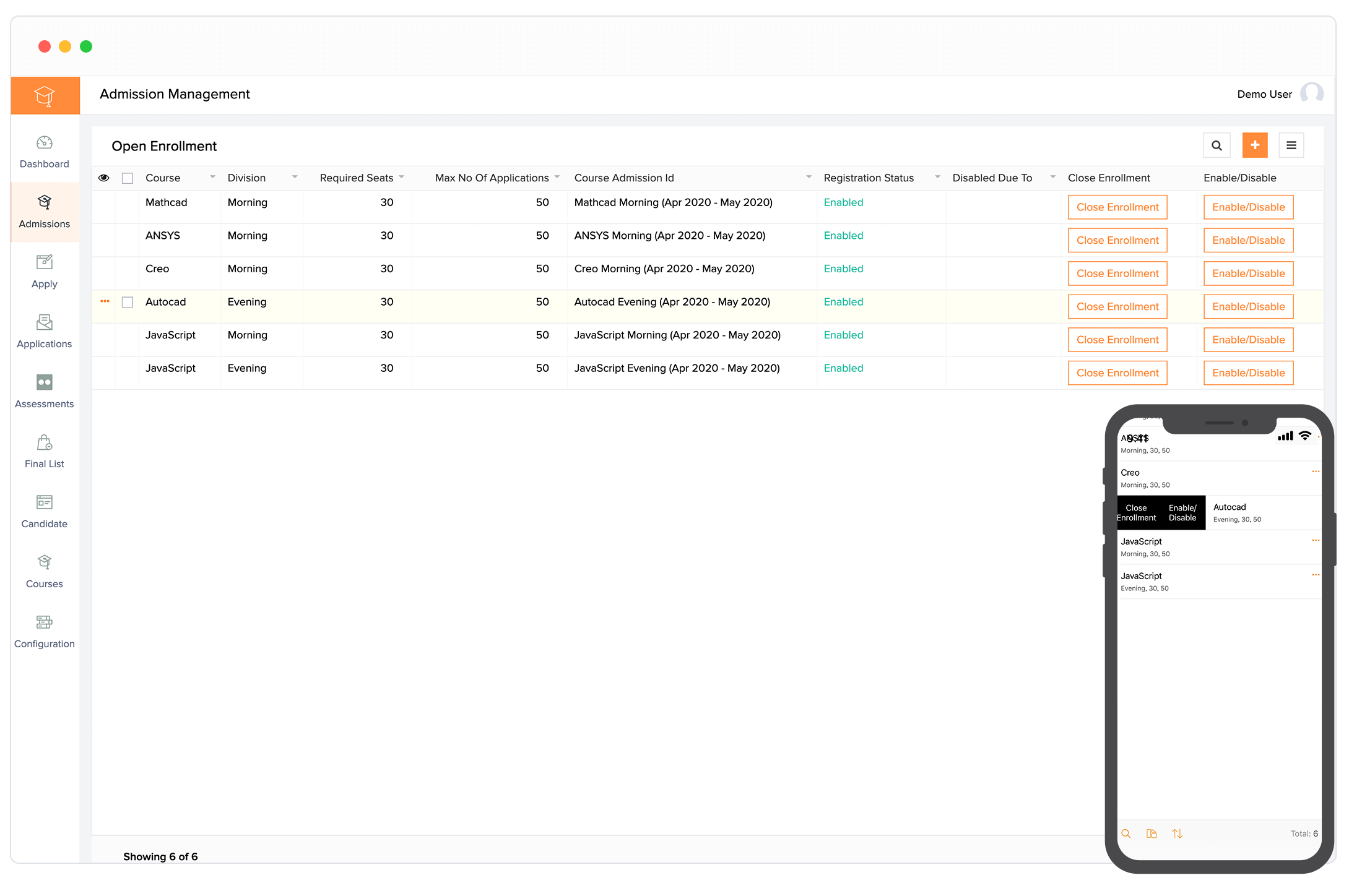 One software to manage your admissions and enrollments, end-to-end.
Complete admissions online

Empower your admissions team to eliminate paperwork. Reduce the use of paper admission forms with the app's streamlined digital forms. Integrate online forms on your school's website, and make it easy for students to search and retrieve data in real-time.

Automate your admissions workload

Tailor this enrollment management software's workflows to suit your needs. Automate your entire admission process—submitting student applications, tracking the status of applications, inquiry, and enrollment. Simplify admissions to courses and streamline the admission pipeline across multiple stages of screening.

Course evaluation, candidate eligibility

Students can evaluate courses to determine the best fit for their academic plans. Make sure that student data is filtered through different eligibility criteria. Checks can be set up in the enrollment software, so that only eligible candidates can apply.

Simplify communication with applicants

Manage and track all inquiries in a single place. The admission process can be simplified when every new student's personal information is cataloged—along with course or major chosen, slot preferences, and contact information—in a unified, searchable admissions and enrollment database.

Get real-time reporting

Schools and tutorial centers can monitor the ongoing admission process. Students can get day-to-day summaries of progress towards admission. Increase student participation and response rates, and get valuable insights on courses to create action plans.

Provide customized portals

White-label the app with your institution's domain and logo, and use the customer portal to provide safe logins to students. Configure profiles with appropriate component access. Give your admissions department staff a separate, self-service employee portal within the enrollment app, to access key information and engage with you.
A comprehensive admission management solution
Customize

All our apps are fully customizable, right out of the box. Coupled with the guided scripting feature, our drag-and-drop form builder allows you to add limitless functionality to your app in minutes. Set up email/SMS notifications to notify students of upcoming appointments, configure email-based alerts, and much more.

Go mobile

For every app you access on your computer, there's a fully optimized native version for your smartphone. Enjoy all the features of your app wherever you go, on any device. View upcoming appointments on your phone, assign them to available staff, and much more.

Integrate

We're flexible. Zoho Creator features integrations with a host of major software solutions like Quickbooks, Zapier, and Salesforce to ensure seamless connectivity between your various productivity applications.