What is Rapid Application Development?
Conventionally, Rapid Application Development (RAD) is a software development model, in which individual application modules are developed in parallel and assembled into a finished product.
Low-code platforms represent the latest trend in Rapid Application Development (RAD) methodology, wherein these platforms are used to swiftly create and develop web and mobile apps. It is a relatively new approach to application development and is characterized by intuitive, easy-to-use user interfaces.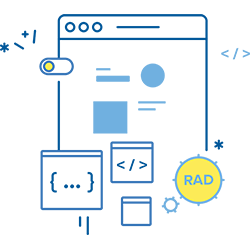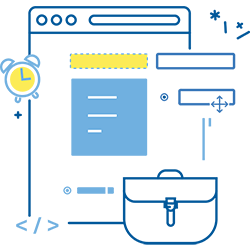 Why do businesses need Rapid Application Development?
The low-code revolution is responsible for empowering citizen developers by making it possible for them to quickly create custom apps.
To businesses, this means their IT departments get to focus on more productive projects, rather than fielding queries from non-technical staff. On a large scale, this saves time and effort, which translates to an overall boost in productivity for the business as a whole. Commercially, Rapid Application Development (RAD) tools allow organizations to develop, test, and publish apps faster, giving them a much-needed edge over competitors.
Features of the ideal Rapid Application Development platform
Simplicity
An intuitive UI operating on a drag-and-drop basis, preferably with a high click-to-code ratio.
Ample Customization
Editing apps using built-in functions and without having to code extensively.
Cross-platform Usability
The ability to access applications across native, web, or hybrid interfaces via mobile.
Integration
Implementing the functionality of third-party services within user-created apps.
Security
Easily definable user permissions to regulate data visibility in applications, restricting access based on roles.
How Zoho Creator enables Rapid Application Development?
Zoho Creator is a pioneering rapid application development platform, and true to the word, speed is one of its most prominent traits. Applications can be rapidly built and launched using its low-code interface, reducing development time from months to weeks. Zoho Creator's extensive rapid application development features go hand-in-hand with its simplicity and ease of use, courtesy of the UI.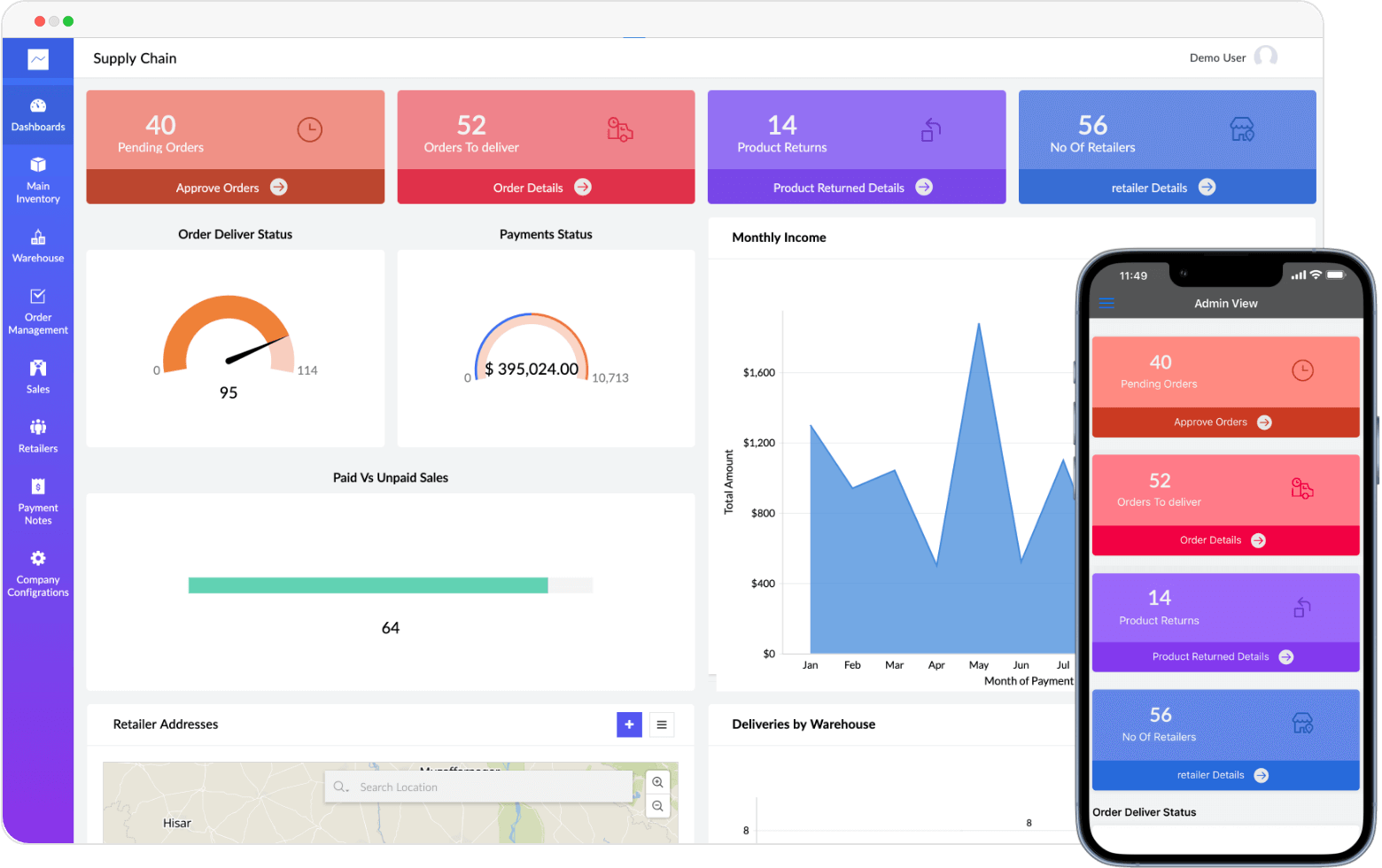 Benefits of Zoho Creator's Rapid Application Development (RAD)
Minimalistic UI
The drag-and-drop interface is intuitive and straightforward, minimizing code and maximizing clicks.
Low-code Scripting
Zoho Creator's proprietary scripting language, Deluge, is readily accessible to build workflows and automate tasks.
Automation and Scheduling
Repetitive tasks can be scheduled to run at set intervals (scheduling), and tasks can be triggered to execute when certain criteria are met (automation).
Data Visualization
Represent data visually with the Reports feature. A host of styles are available, including lists, calendars, spreadsheets, pivot tables and pivot charts.
Fluid Integration
In addition to inherent integration with Zoho's other products, Zoho Creator also provides connectivity to a number of third-party apps, like Paypal, Zapier, G Suite, etc.
Mobile
Zoho Creator has a dedicated mobile app and can be accessed from any operating system: iOS and Android.
Build Rapid applications for your business. Start your free trial.
GET STARTED