Mobility matters
Nearly 75% of all large organizations reported an increase in productivity after adopting the enterprise mobility paradigm*. A recent report on workforces revealed that mobile devices saved field staff an average of 240 hours a year* as a result of being seamlessly connected to their workplaces.
This statistic drives home the fact that mobile application development has the utmost relevance today. Simply put, it's the development of software modules for use on mobile platforms, either independently or as part of a larger ecosystem.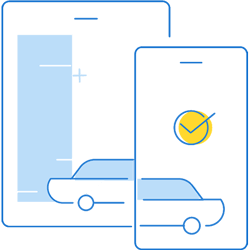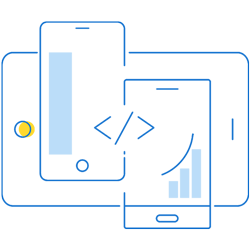 Why go mobile?
Mobile devices permit employees to complete tasks on the go, which is why enterprise mobility is such a popular concept. In many cases, apps also act as a medium between a business and its customers, making them indispensable tools for building customer relationships.
However, conventional mobile app development is a rigorous and effort-intensive process, requiring considerable time and money to be spent on individual apps.
Enter low-code mobile app development platforms.
Low-Code: What's in it for your business?
Efficient Resource Utilization
Employees can build apps to suit their specific requirements, allowing IT teams to focus on core development.
Rapid Development
Intuitive drag-and-drop interfaces and guided scripting significantly boost app development speeds.
Elimination of Shadow IT
Since solutions can be created quickly and easily, the use of unsanctioned software can be curbed.
Zoho Creator
Zoho Creator is a low-code platform that helps users rapidly create and deploy mobile applications with minimal coding. It features an intuitive drag-and-drop interface and extensive customization options with guided scripting, making app development fast, simple and efficient.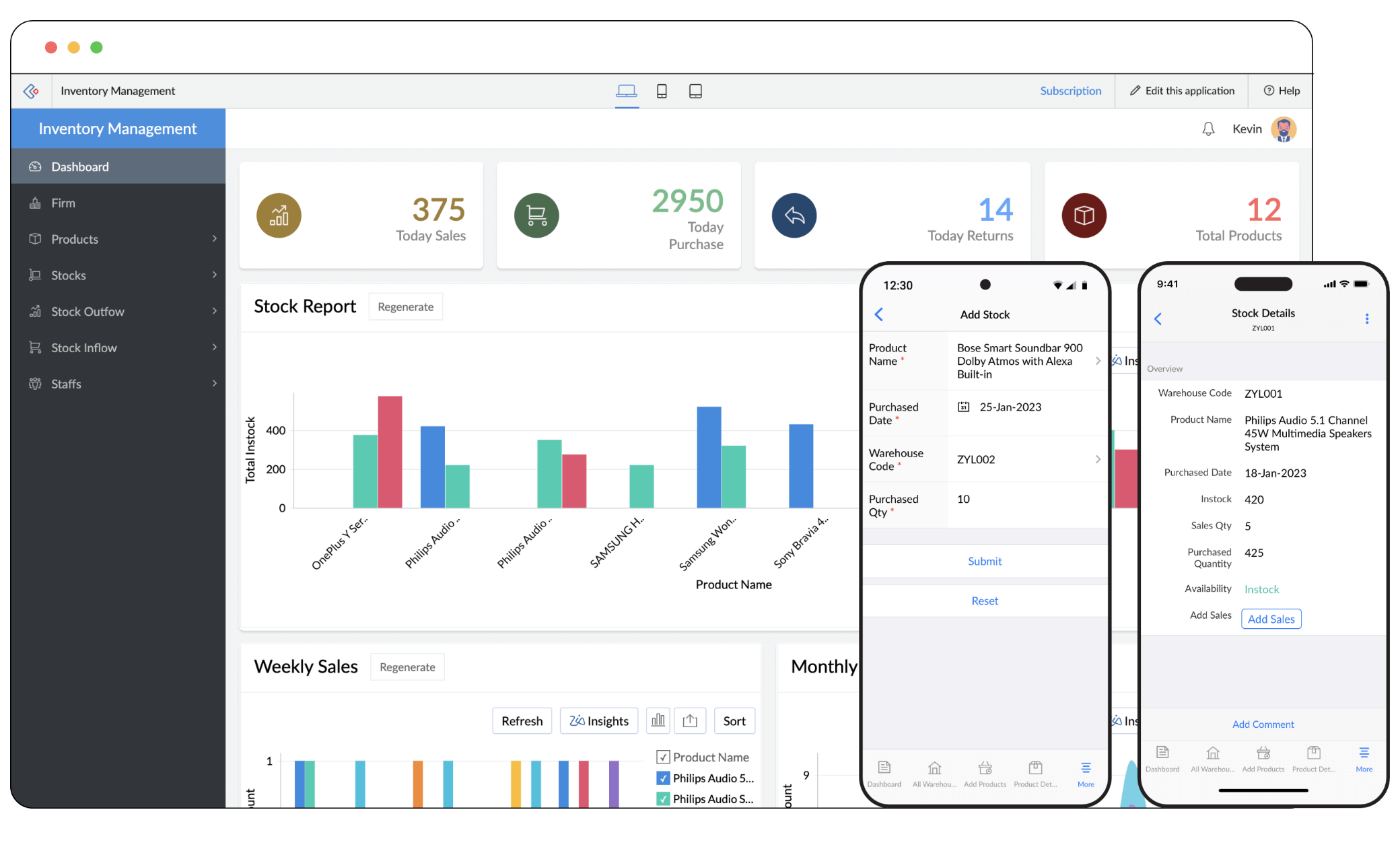 Give your mobile apps an edge over the competition with Zoho Creator!
Automate
Defining rules to automate workflows and triggering tasks to run at set intervals is easier than ever, courtesy of the intuitive script-builder.
Personalize
Flexible customization options enable users to personalize in-app specifics such as its theme, icon and layout. Intricate fine-tuning of its functionality is covered by Deluge, the inbuilt scripting language.
Collaborate
With role-based access, each user can be assigned permissions to access only the functions they need, permitting collaboration while keeping sensitive data secure.
Deploy
Applications, and any corresponding updates, are automatically ported as native apps to iOS and Android.
Full-fledged mobile functionality — anytime, anywhere
Location-based Form Access
Restrict access to forms within a defined geographical radius.
Paperless Validation
Use handwriting-based signature input options to authenticate receipts, obtain confirmations, and more.
Instant Notifications
Use push notifications to interact with users, even when they're not using the app.
QR and Barcode Scanning
Scan barcodes and QR codes right from within the mobile app to quickly fill fields with information.
Offline Mode
Add records to your forms even when your device is offline. Changes are synced automatically when you reconnect.
Real-time Synchronization
Effect cross-platform changes with a single touch. When you modify an app, the changes are reflected instantly on the mobile version.