The problems with packaged software
They're generic
The apps often do not serve the distinct needs of a business.
They're rigid
Adding new features or changing functionality may not be feasible with a ready-made app.
They're difficult to integrate
Integration with in-house or third-party apps may require some serious coding and re-engineering.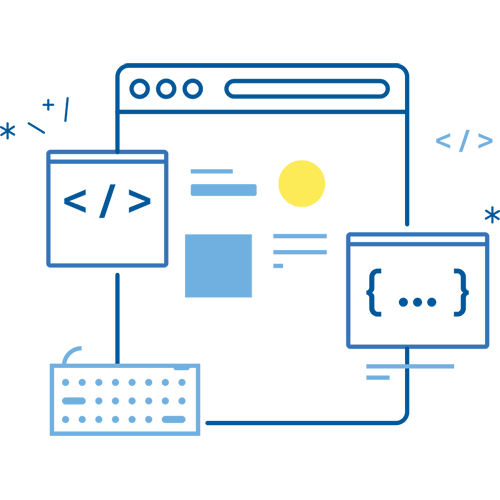 Custom application development: The traditional route
To customize software, business owners turn to service providers, who build apps to their specifications. However, such solutions are both cost and time-intensive, as they impose a high degree of dependence on the providers for upgrades and support. And the final product may not be in tune with the actual requirements when it's built by someone who's unfamiliar with the business.
These problems can be overcome with a procedure that allows business owners to build their own apps, with minimal programming and investment.
That's where low-code custom application development comes in.
What is low-code custom application development?
Low-code custom application development empowers novice developers to build and implement apps without having to acquire deep programming knowledge.
It dramatically simplifies the app development process, masking all the programming that goes into it and presenting users with ready-to-use, intuitive development tools.
These custom apps come to the rescue where the one-size-fits-all dogma fails.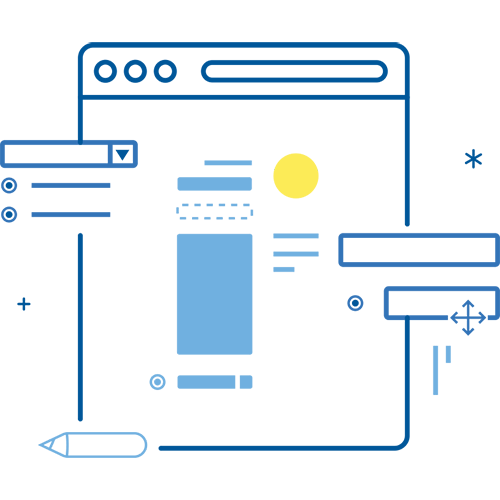 Benefits of custom application development
Customizable
The apps can be tailored to complement ever-changing business needs.
Cost-effective
The pay-as-you-need approach effectively cuts costs by eliminating expenditure on redundant features.
Scalable
It enables users to scale their apps to keep up with growing business demands.
Rapid Development
Since business owners can build apps themselves with minimal programming, they save the time spent on coding and explaining the processes to third-party developers.
A revolution in custom application development
Zoho Creator is a powerful low-code custom application development platform in the cloud. It makes app development almost as easy as buying software off the shelf. Users can create customized solutions for their business, increasing credibility and competency.
Features
Straightforward UI
Build an app from scratch by just dragging and dropping widgets from the work area.
Lucid Display
Present data in a clear and demarcated way with display options like forms, reports, charts and pages.
Intuitive
Modify and refine apps on the go with minimalistic scripting, either in the free-flow mode or with the guided, drag-and-drop ease of the Script Builder.
Automative
Avoid repetitive tasks and make more room for innovation. Zoho Creator's novel scripting language, Deluge, can automate most recurring business processes.
Secure
Use the roles and permissions features to control access and ensure user security.
Cross-platform Usability
Develop and access apps on web and mobile platforms and across different operating systems like Android and iOS.
Who is Zoho Creator for?
Zoho Creator has transformed a wide range of businesses, from a cottage industry making coir-based furniture to million-dollar enterprises. Whatever your requirement, an app can be developed for it with minimal programming and investment. Make your first custom app now.
GET STARTED