What is application development?
Application development is the process of creating a computer program or a set of programs to perform the different tasks that a business requires. From calculating monthly expenses to scheduling sales reports, applications help businesses automate processes and increase efficiency. Every app-building process follows the same steps: gathering requirements, designing prototypes, testing, implementation, and integration.
Different names, similar aims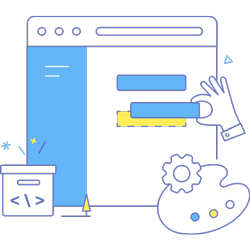 Custom application development
When off-the-shelf software doesn't meet specific business requirements, the best option is to go custom. Hire developers to build apps for you, or build on your own with do-it-yourself tools.
Learn More
Rapid application development
The RAD (Rapid Application Development) model follows an incremental approach. You can simultaneously develop the individual modules of the application to enable faster delivery of the final product.
Learn More
Low-code application development
Low-code platforms include intuitive visual interfaces that make it easy to build and launch apps, even for non-programmers. You can drag and drop snippets of code and modify them, based on business logic, to design automated workflows.
Learn More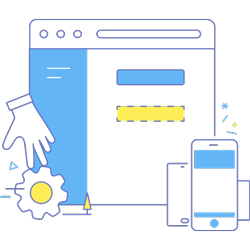 Mobile application development
Mobile application development is the process of creating apps that run on any mobile platform: Android and iOS. With everything you need right at your fingertips, you can track inventory or make instant updates from your phone.
Learn More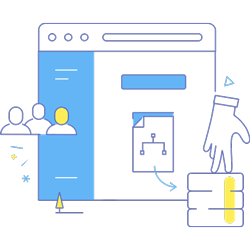 Database application development
Database applications are designed to collect, organize, and manage information efficiently. They're used to sort data by criteria, perform calculations, create reports, and share information with team members.
Learn More
Enterprise application development
Enterprise applications are a type of software developed to cater to large-scale organizations. They support enterprise-grade features, like massive data storage and automation of complex business processes. 
Learn More
Every business team has a unique way of managing their processes, and no packaged software application will be a perfect fit. That's where platforms like Zoho Creator come to the rescue. Zoho Creator enables anyone with minimal programming knowledge to create and launch apps on their own.