A Unified view of Contacts and Activities
Everything you need to know about your business contacts is at your fingertips. Continuously stay updated with your team using Feeds.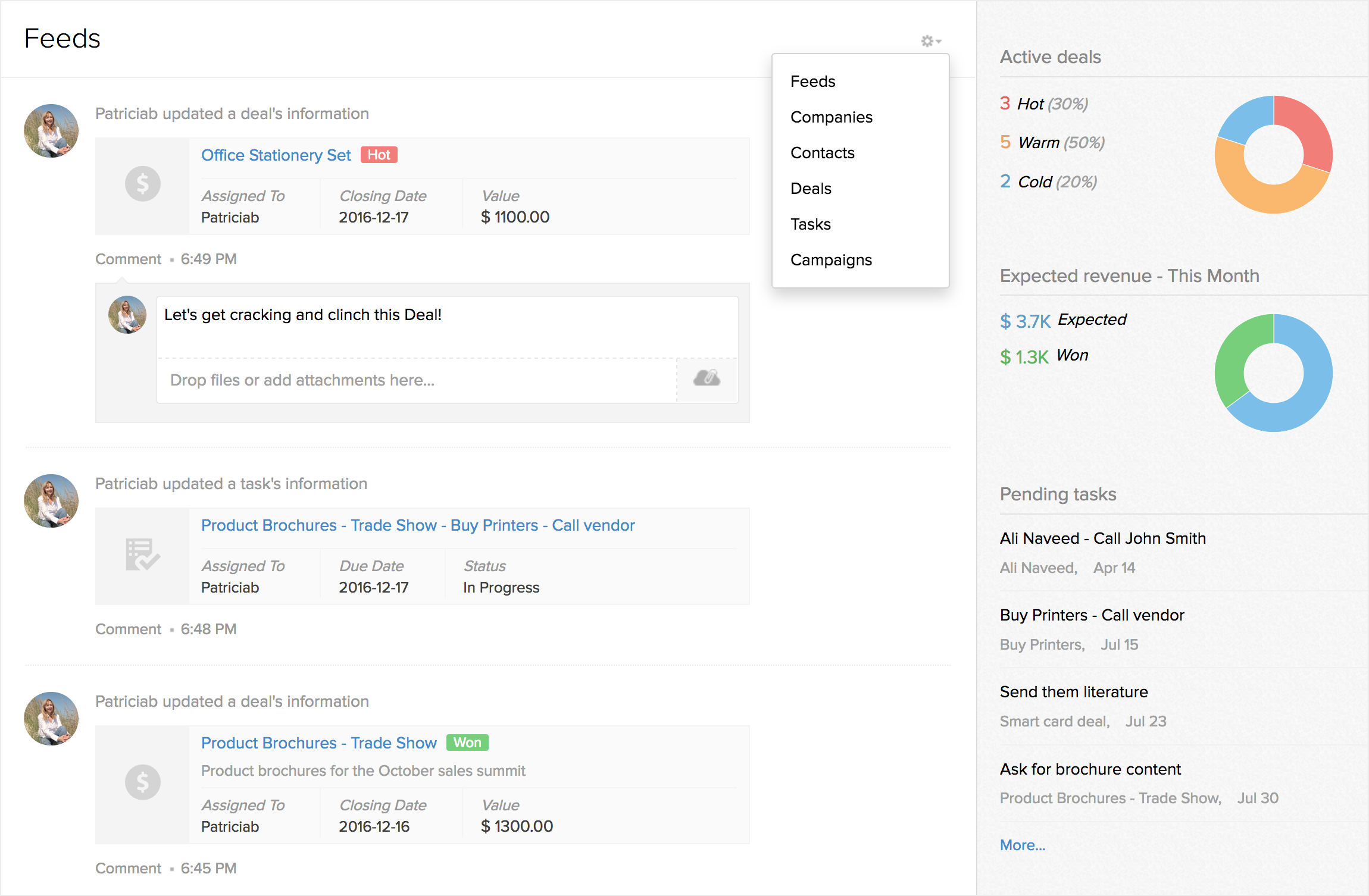 Stay on top of Tasks and Deals
Assign tasks, track to-dos and plan follow-up activities. Gain clarity on the status of your tasks. Closely monitor deals so that they don't slip through cracks.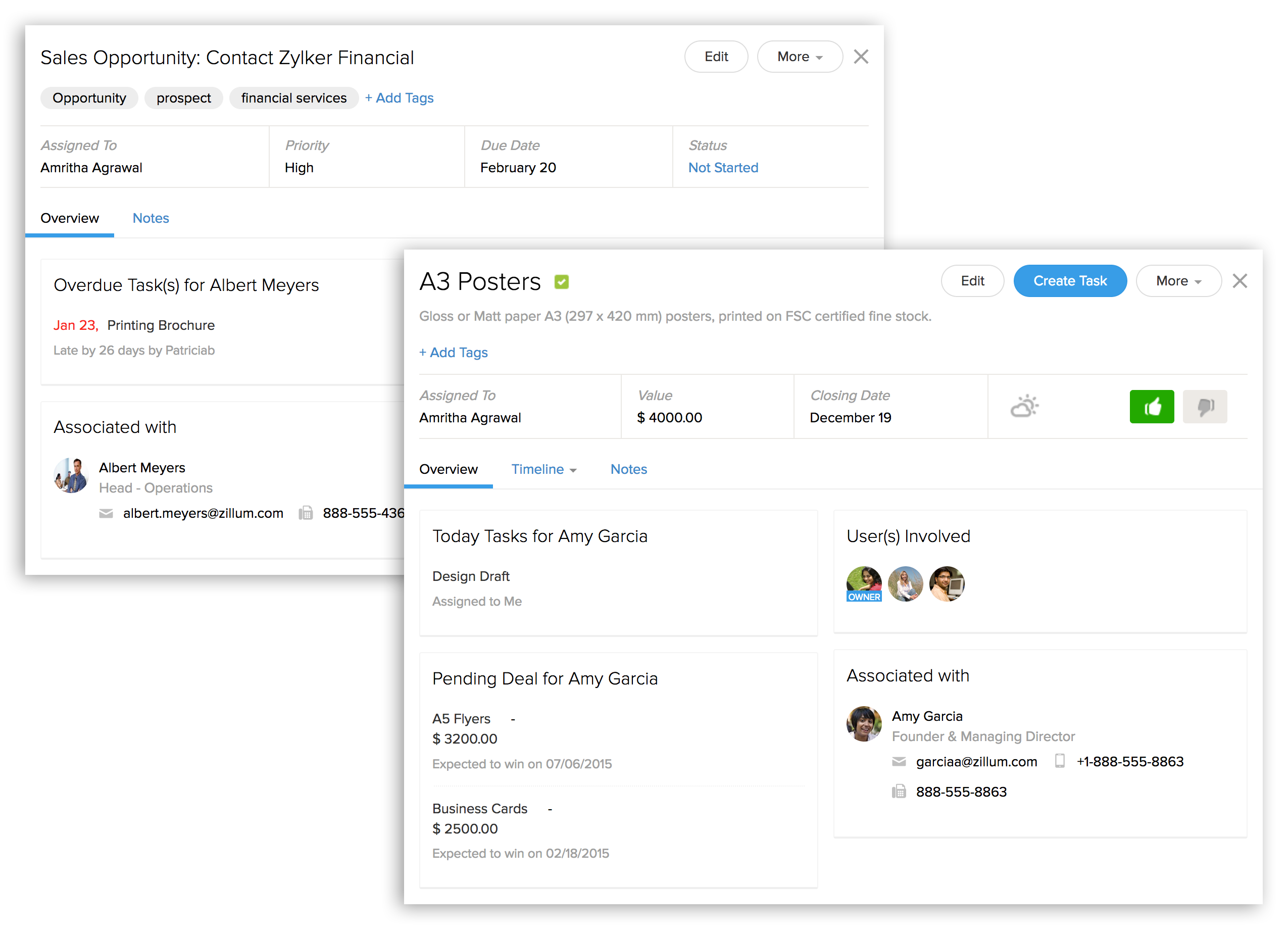 A versatile way of sorting your stuff
Categorize and label contacts, deals or other records on various parameters using Tags.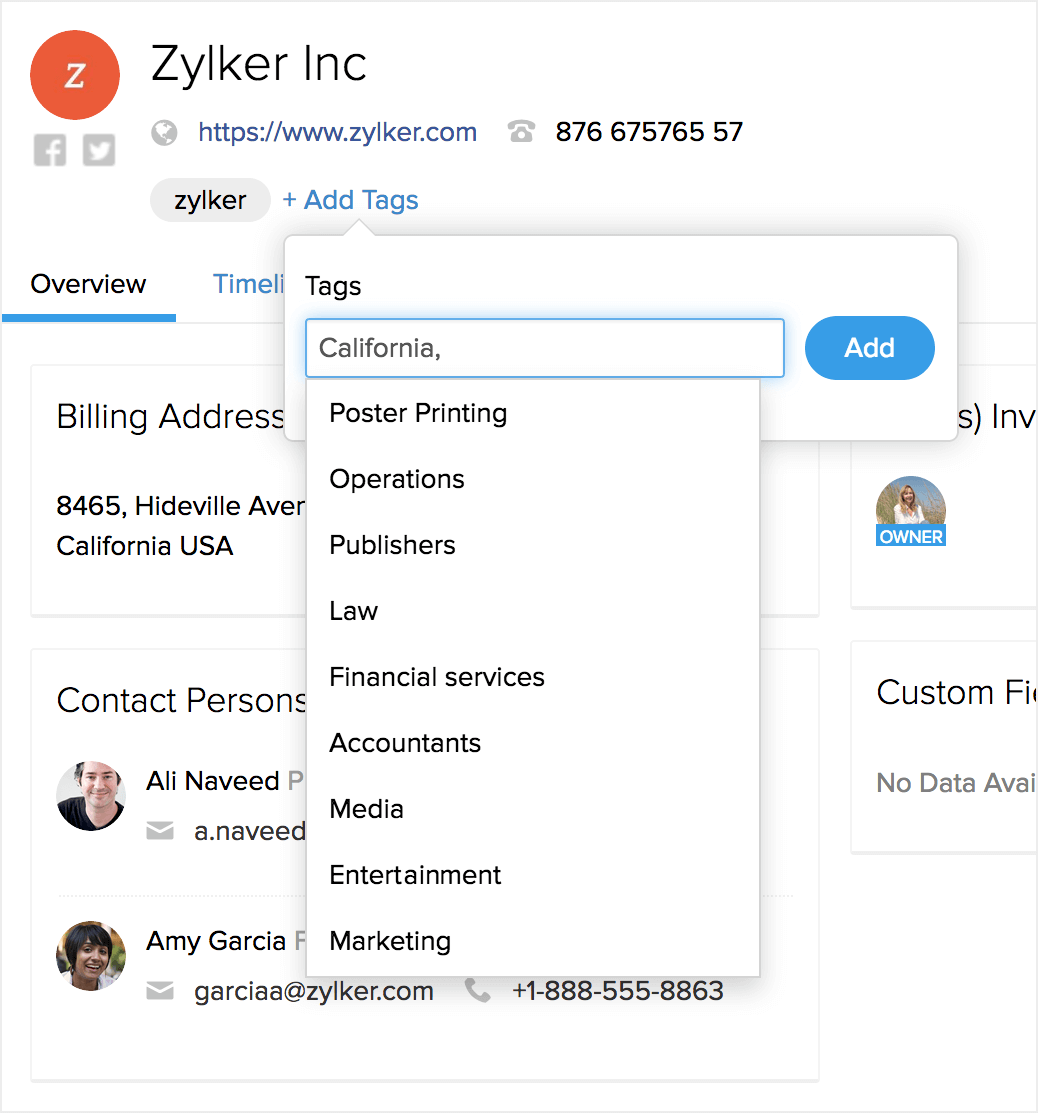 Smart Templates
Improve your productivity by using a wide array of task and email templates. Share best practices with your team and stay right-on track while you're working on something more important.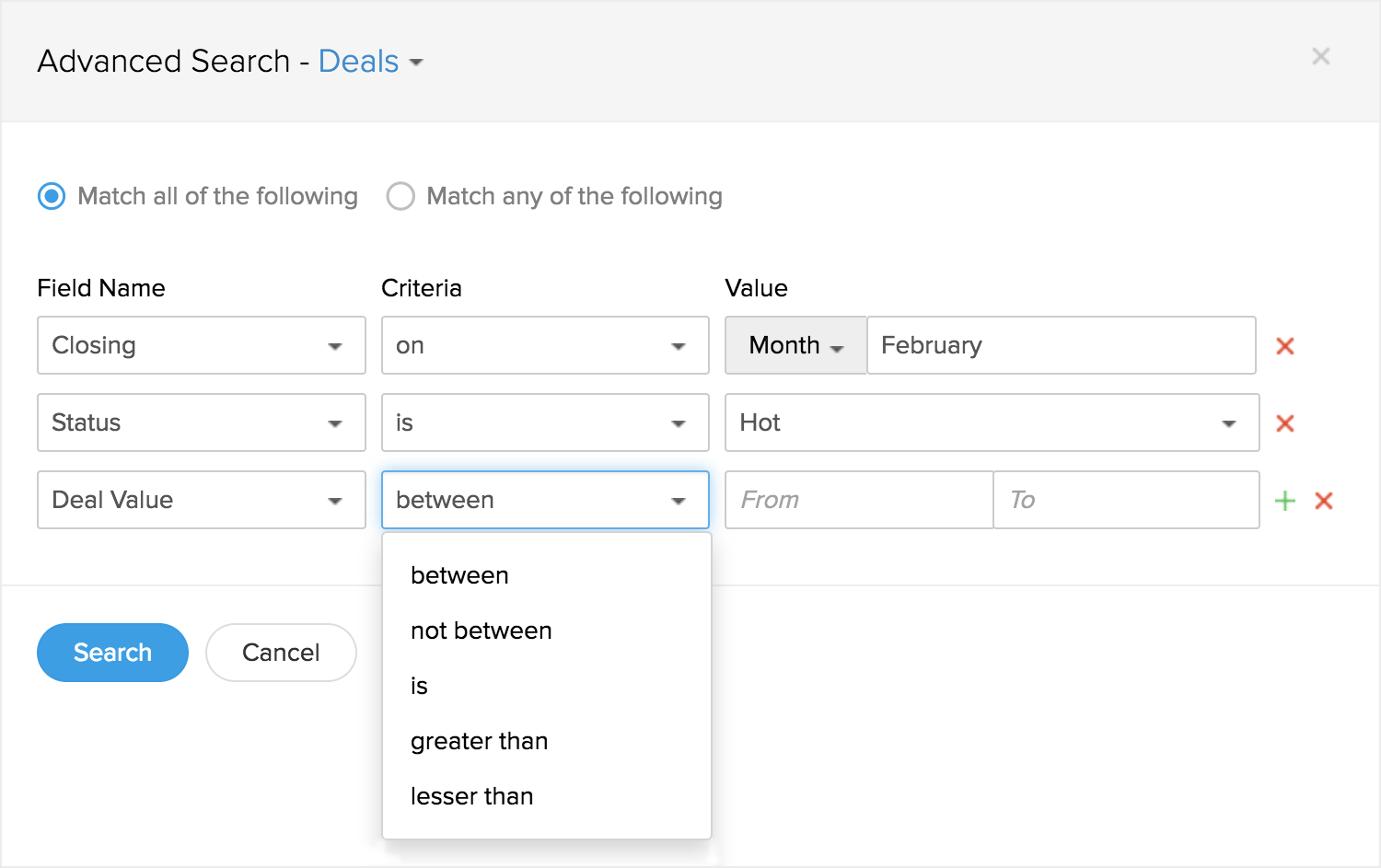 Intelligent Search
Instantly find whatever you need with our advanced multi-conditional search. For example, you can find the contacts in your city whose birthday is today and have given you a certain amount of business, without having to go through loads of data.
Connect on a Personal Note
Interact with your contacts on Facebook and Twitter from within the application. Also, keep a tab on info like your contact's favorite sport using custom fields.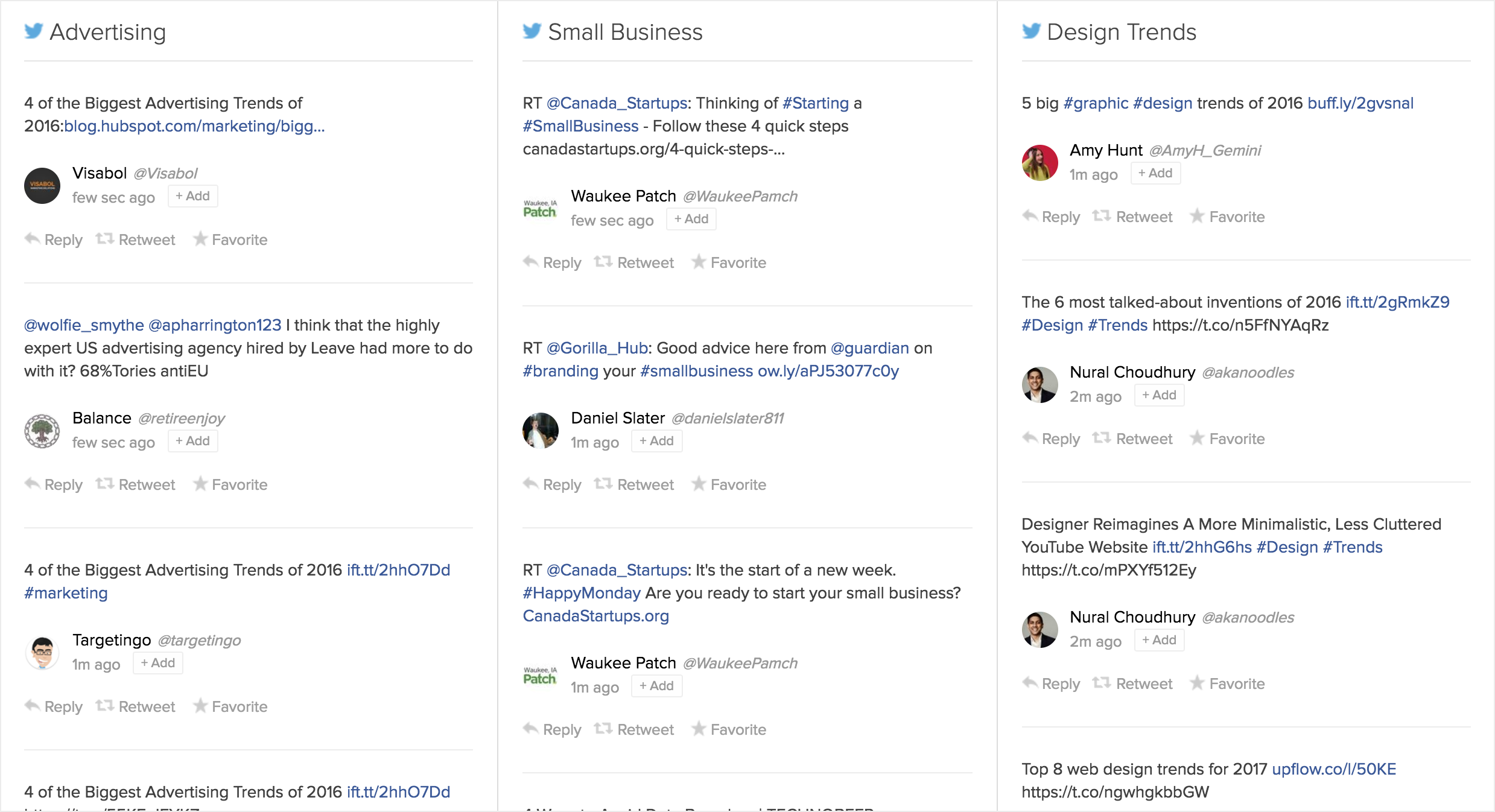 Turn website visitors into contacts
Instantly convert your website visitors into contacts with our Web-to-Contacts Form. Simply embed this form into your website to watch contacts and leads pour in!