Virtual town hall meetings that close the distance.
Promote transparency and build trust through online discussions. Town Hall gives employees the chance to understand the company more by asking management questions in an organized fashion. For example, at a marketing town hall, employees can ask about the company's marketing activities, or an HR town hall can help clarify employee doubts on company policies.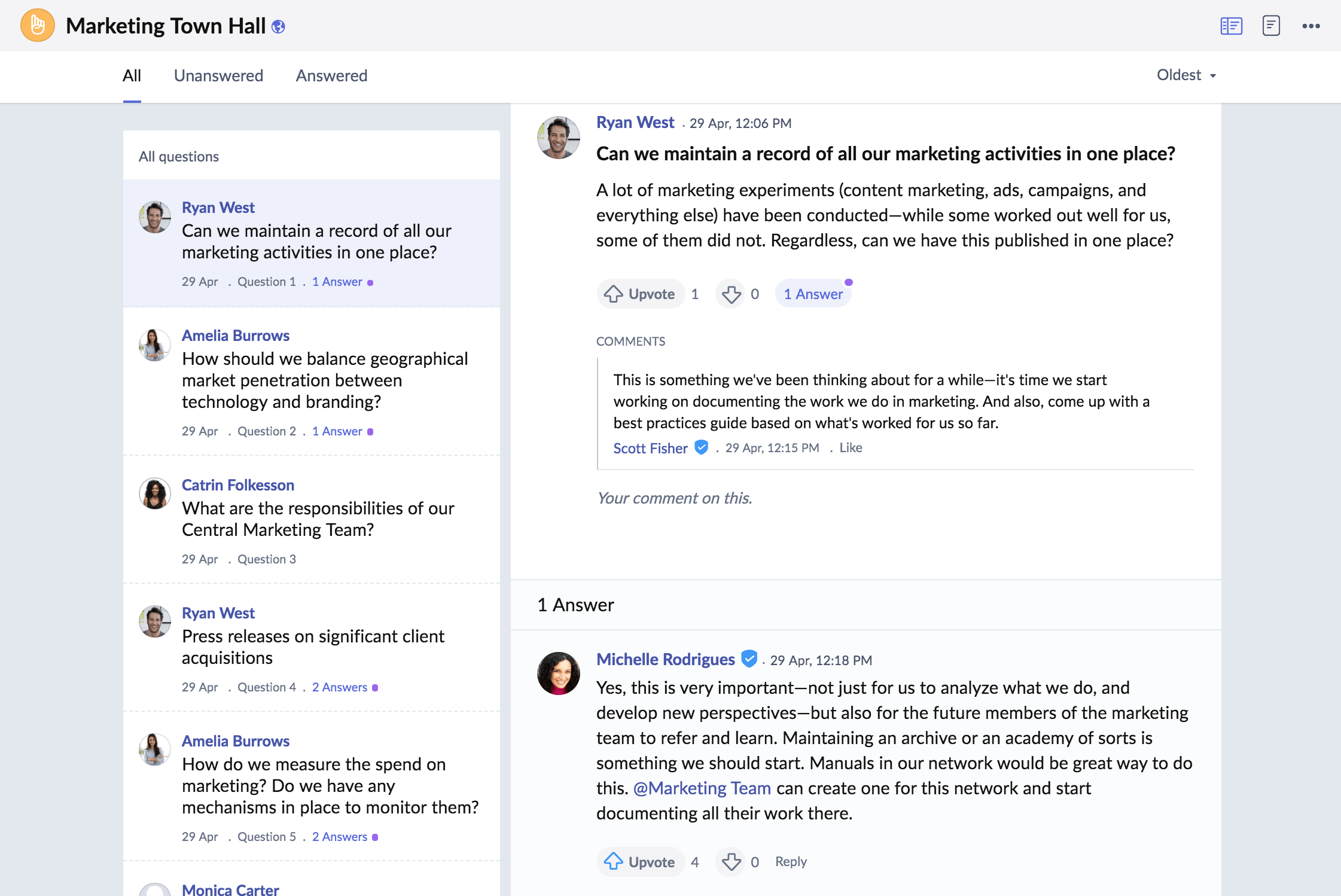 Hear from experts.
Add topic experts in your company as panelists. Labeled as verified, they are authorized to answer questions from the members. Let's say the CEO wants to conduct a session about company policies—the HR team can be added as panelists to field questions from other members.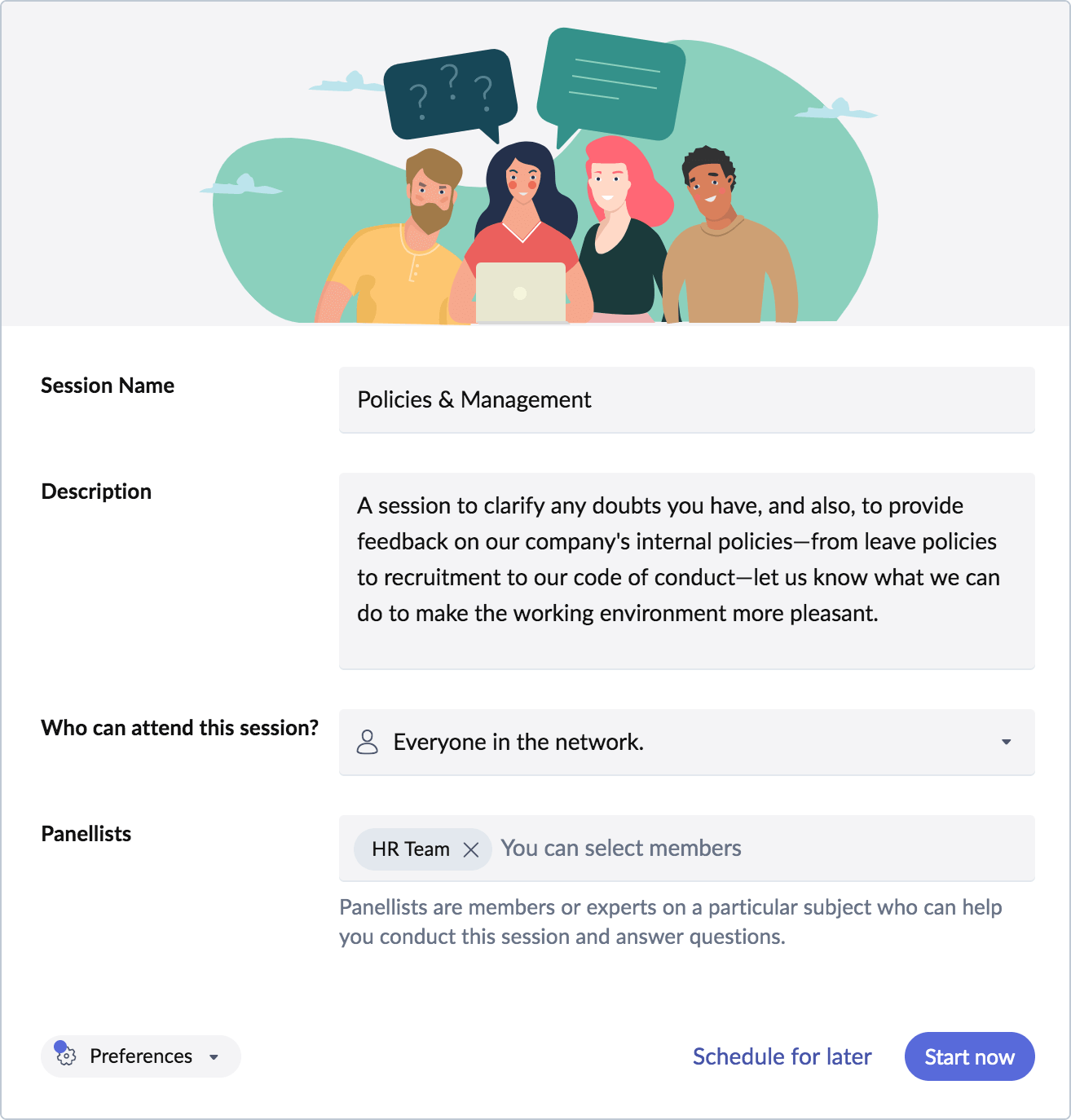 Never miss a Town Hall meeting.
The Town Hall dashboard provides an overview of which sessions are live and which are completed. You can also view scheduled sessions and plan your time around them so you don't miss anything important. Completed sessions can be archived for participants to refer to later.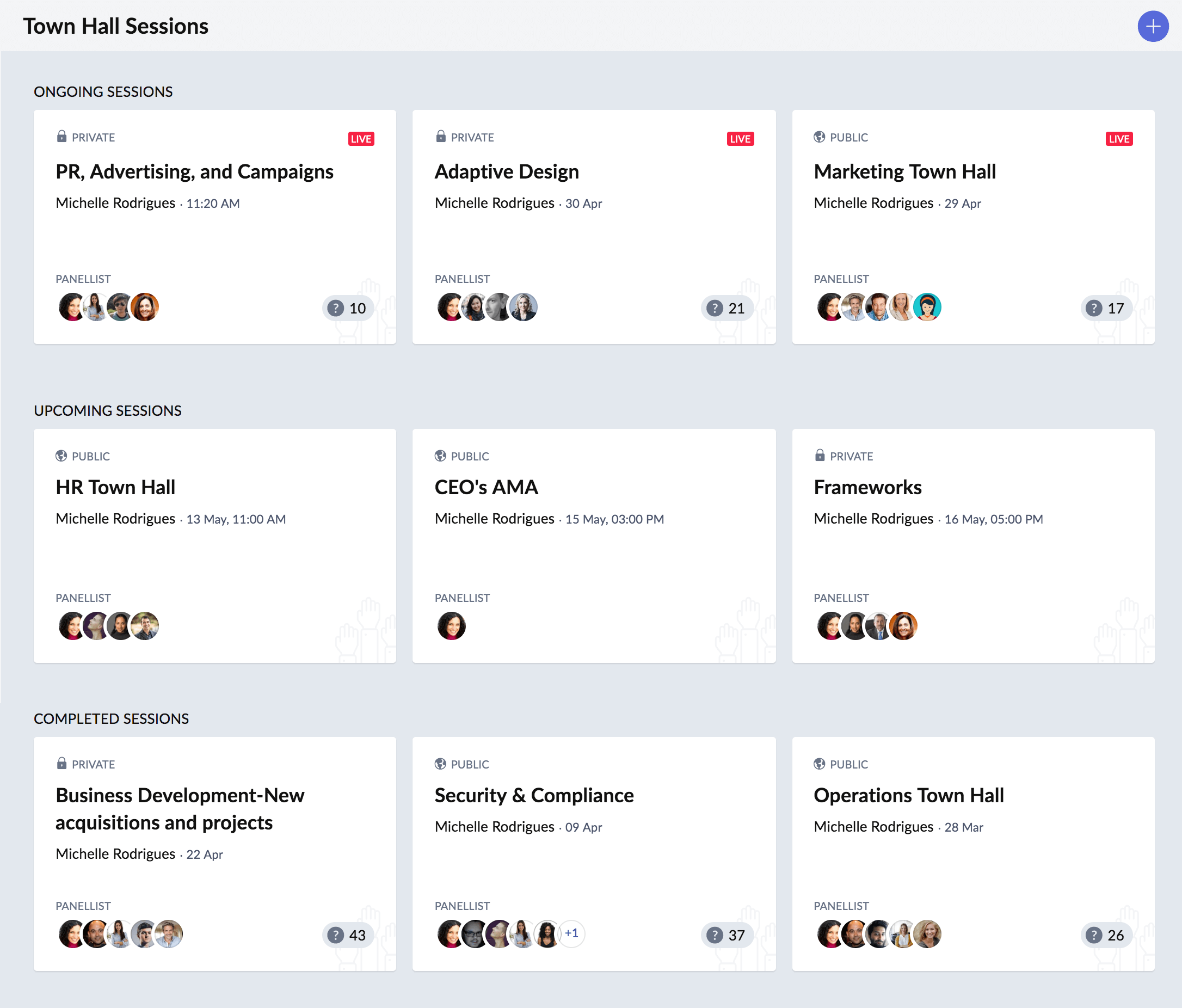 Quickly access the answers that matter.
When you find questions of interest, you can simply bookmark them for later reference. Easily access the questions you've saved across town halls from the Bookmarked Questions tab.