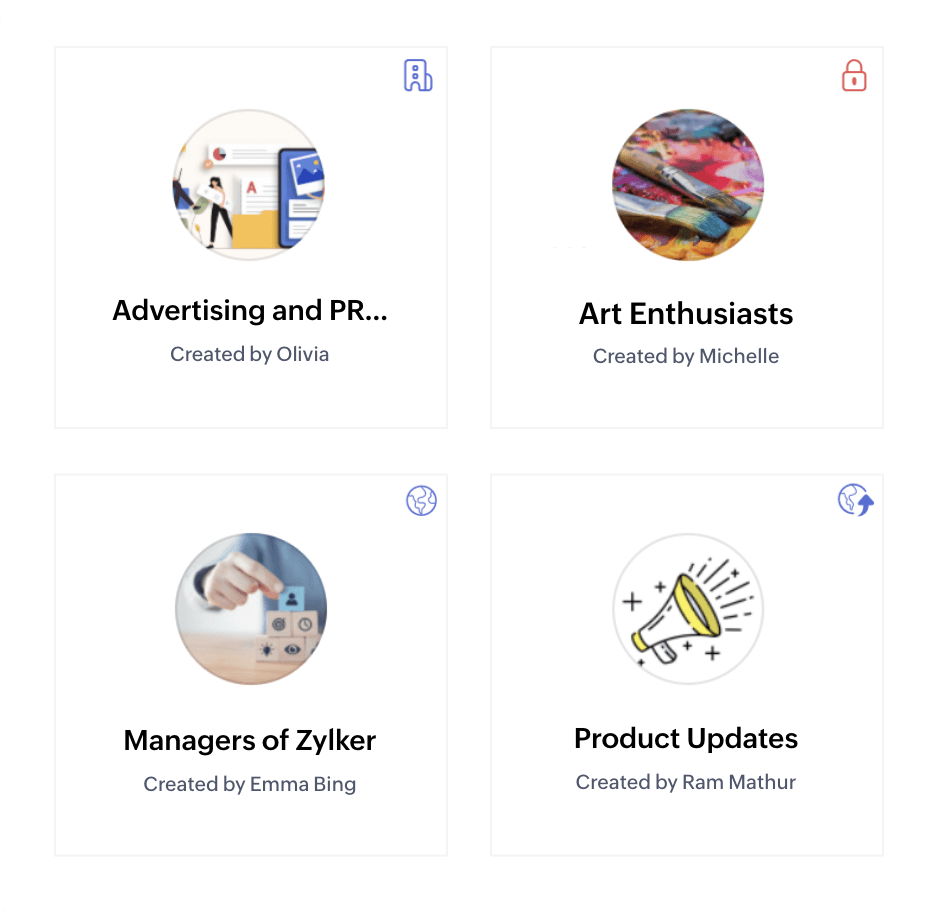 Cultivate a culture of togetherness
Create groups for teams, departments, hobbies, or interests to bring like-minded colleagues together.
Encourage people to discuss their thoughts, share knowledge, and support each other to build a healthy and inclusive workspace.
Create a chat channel for your group for more in-depth and instant communication.
Customize to suit your needs
Select how private you want the group to be and how users can join the group.
Enable or disable apps to suit the group's purpose and needs.
Manage who is allowed to post in the group and access apps in it.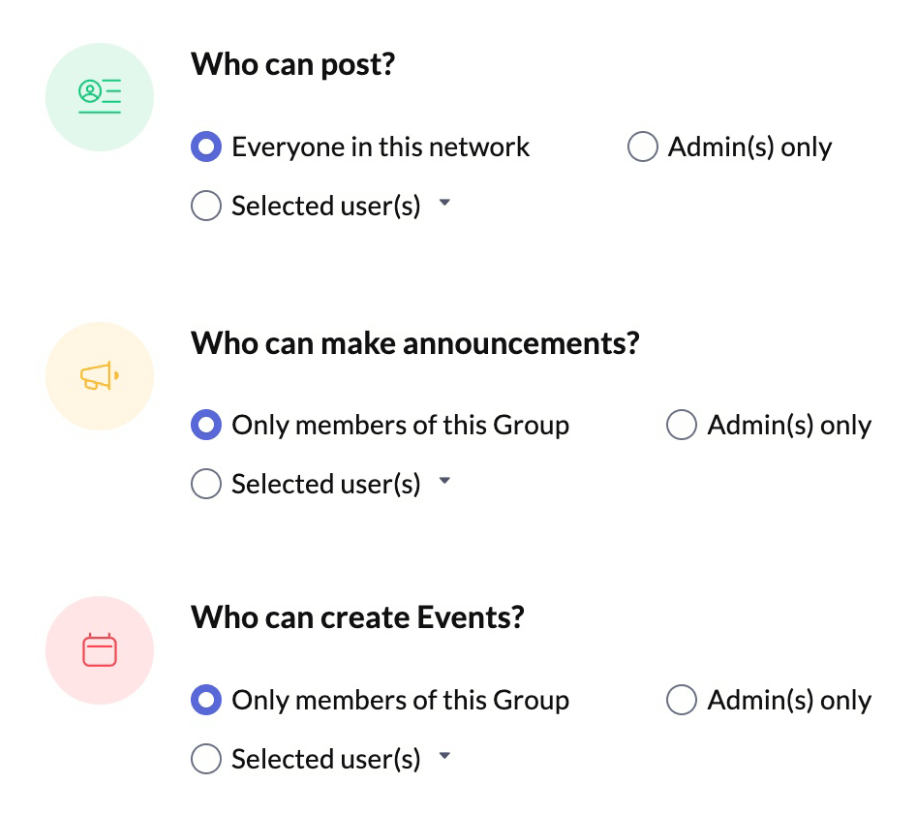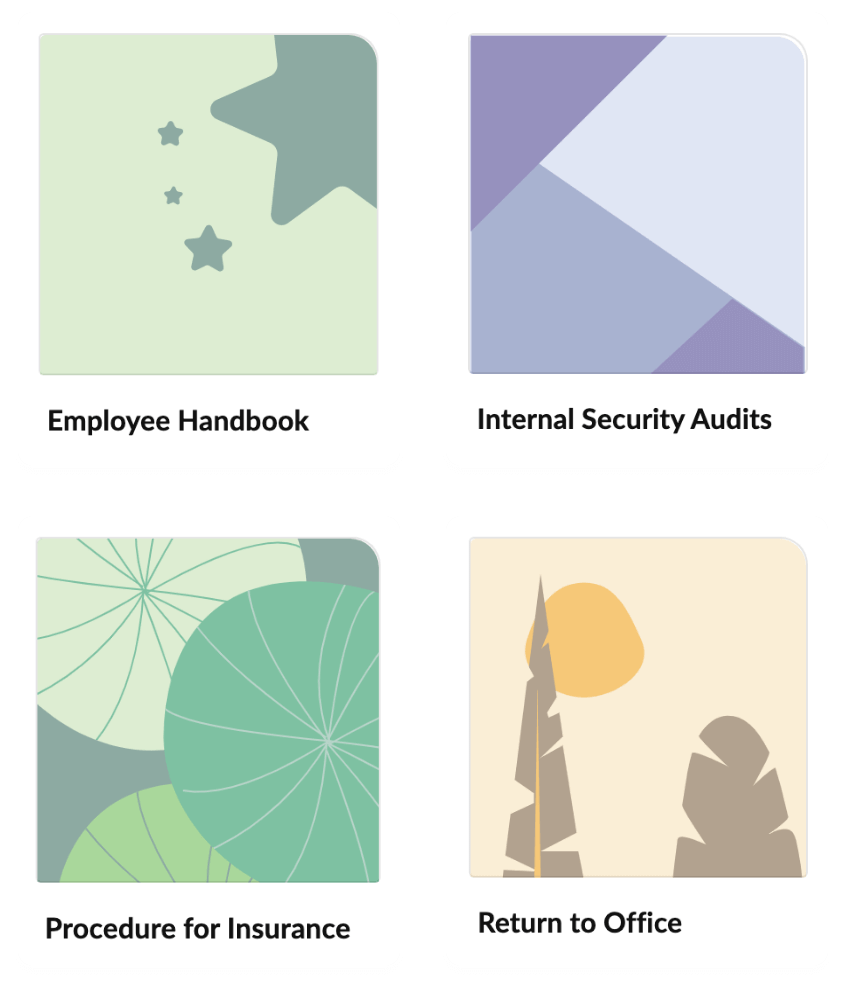 Information within reach
Keep your organization's static content, such as privacy policies and intranet best practices, as manuals within groups.
Break down complex information silos into structured articles, and make the process of knowledge discovery a collaborative one.
Neatly organize all of the files related to your team's work, and quickly create and share documents, spreadsheets, and presentations from within your group.
Keep everything in one place
Get updates from your favorite Zoho and third-party apps without switching tabs using integrations.
Whether it's your webpage's Google Analytics dashboard or a customer community forum, add them as a web tab within your group for swift access.
Create a calendar for your group to keep updated on important team meetings and events like conferences, webinars, and trade shows.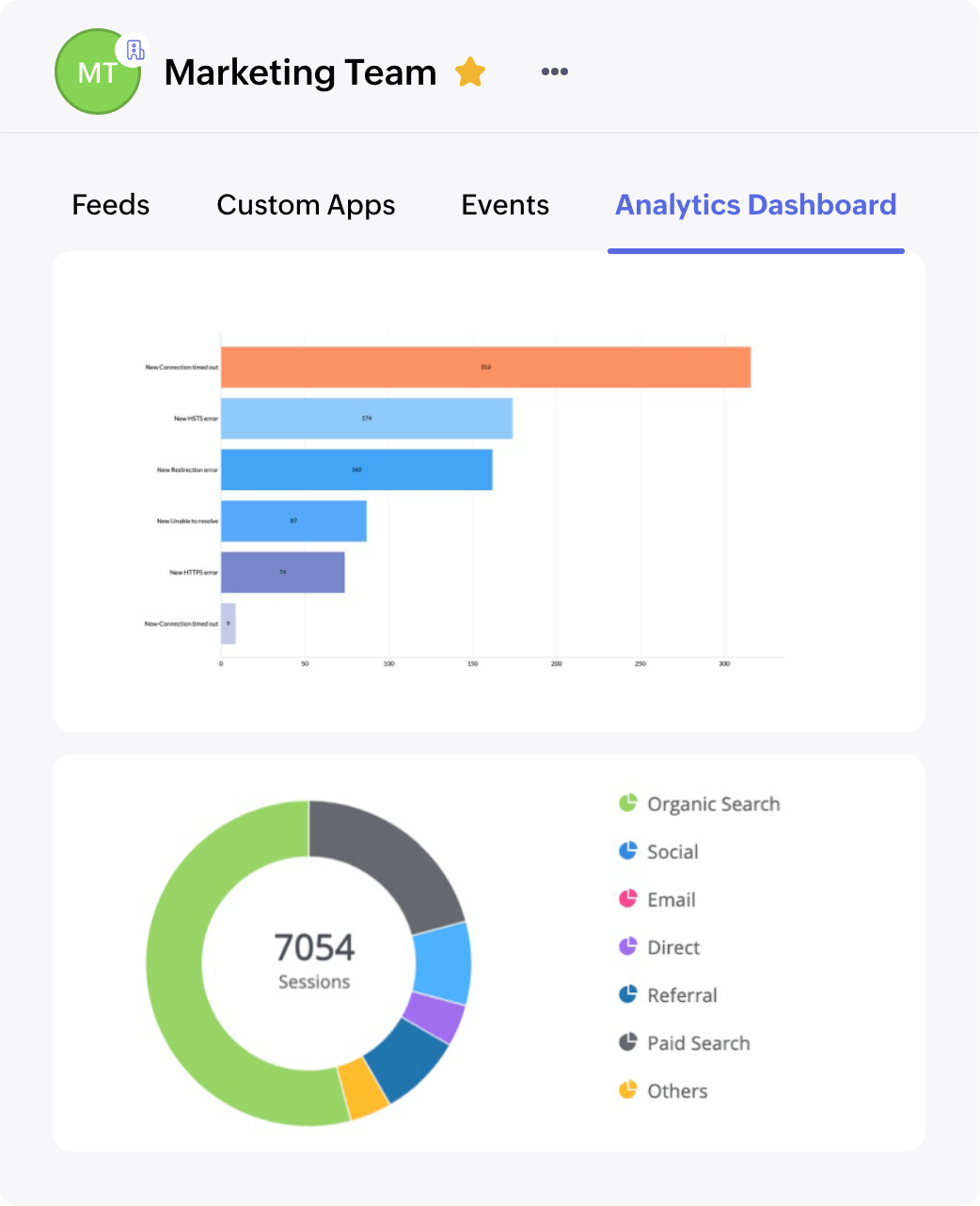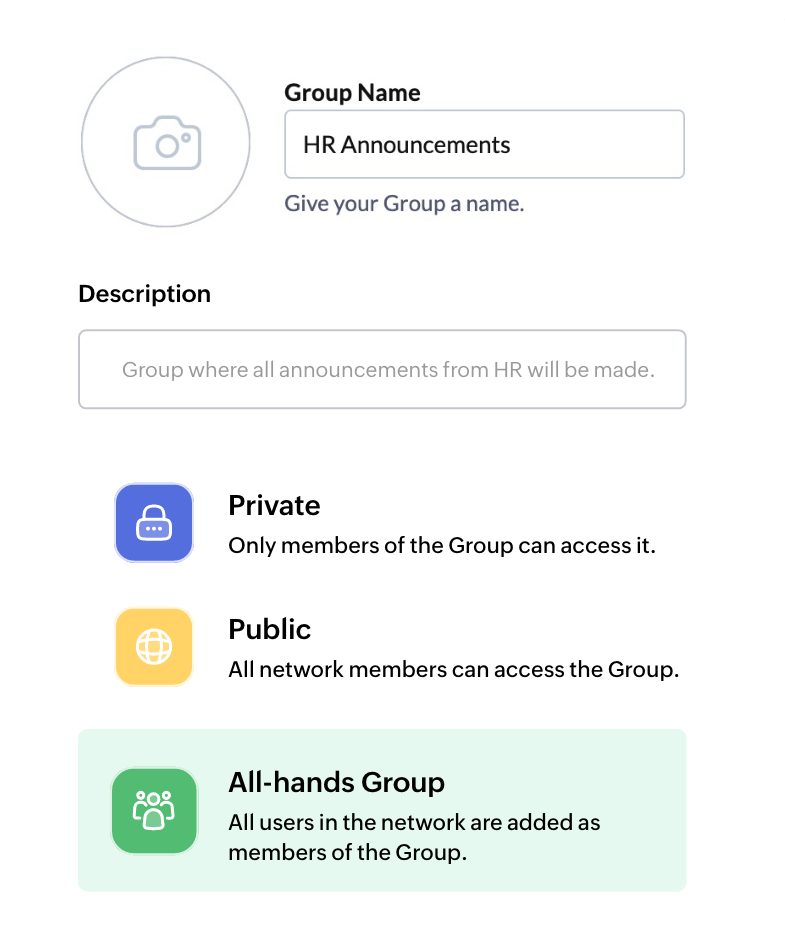 Bring the entire organization into the conversation
Create a group with everyone onboard in a few easy steps using the All-hands Group option. From building a cohesive culture to engaging employees and keeping them updated on significant changes, everything starts with a group.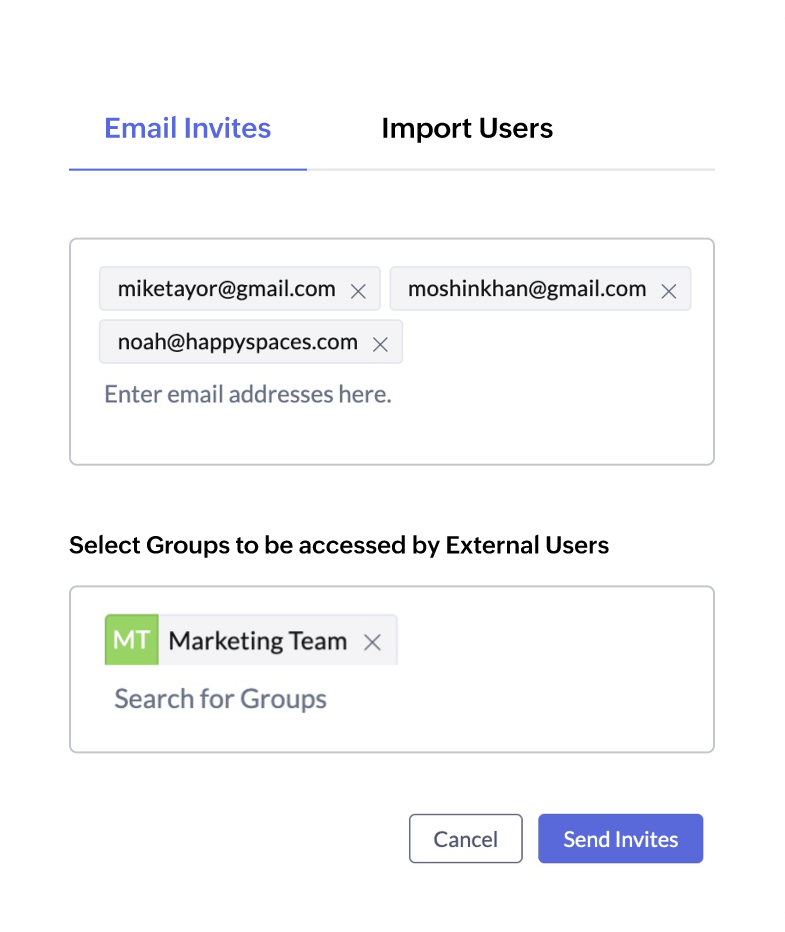 Flexible to accommodate your growth
As your business expands, you'll frequently have to collaborate with consultants, contract employees, interns, and anyone else who adds value to your work. Add them as external users to your group, so all of the right people are right where you need them.
See how the group is performing
View the number of posts and comments shared, and get a clear picture of how people are interacting within the group. Gain insights and set goals to keep your group active.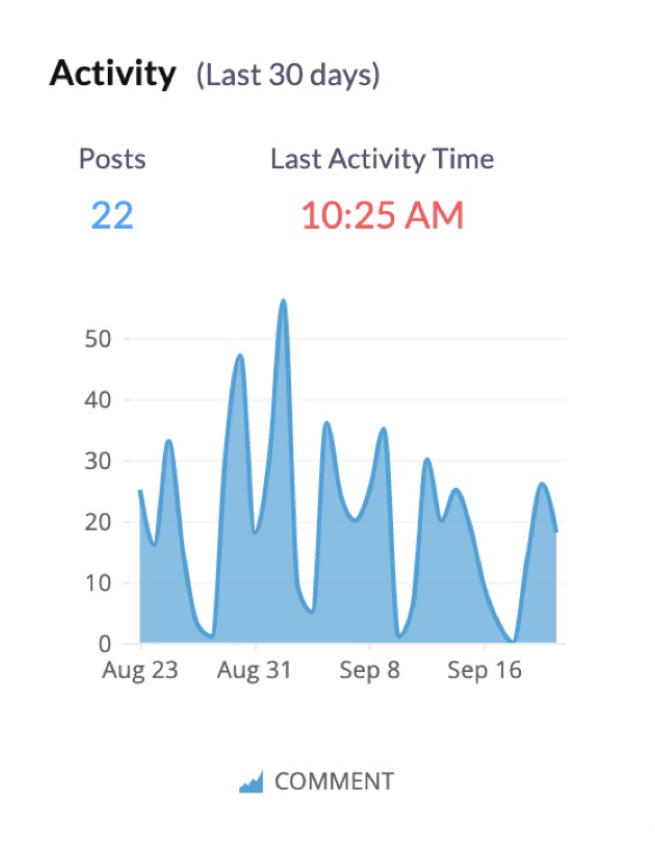 Want to know how Groups can help improve internal communication and engagement in your organization?