Keep the right people posted.
You decide who sees the information you share. Start a conversation on the network wall for everyone to view and participate, or on group walls for specific teams. If you want to keep things under wraps, start a private conversation, where you hand-pick an audience.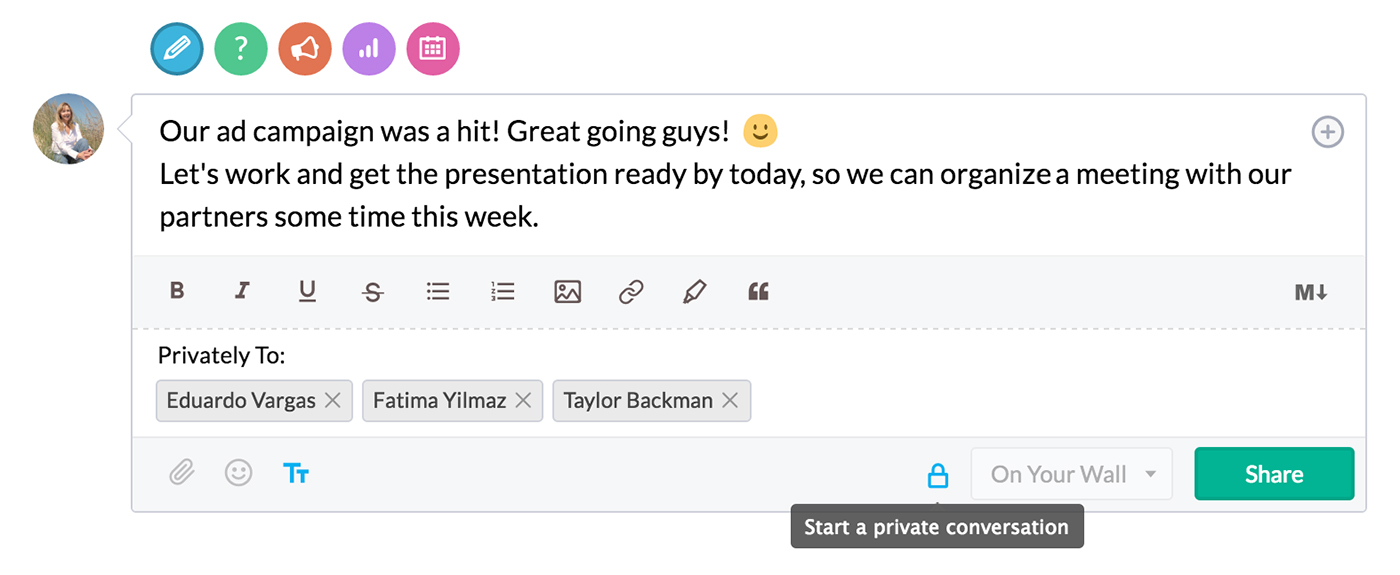 Files are just a drop away.
Drag-and-drop attachments to your post, or upload them from the cloud.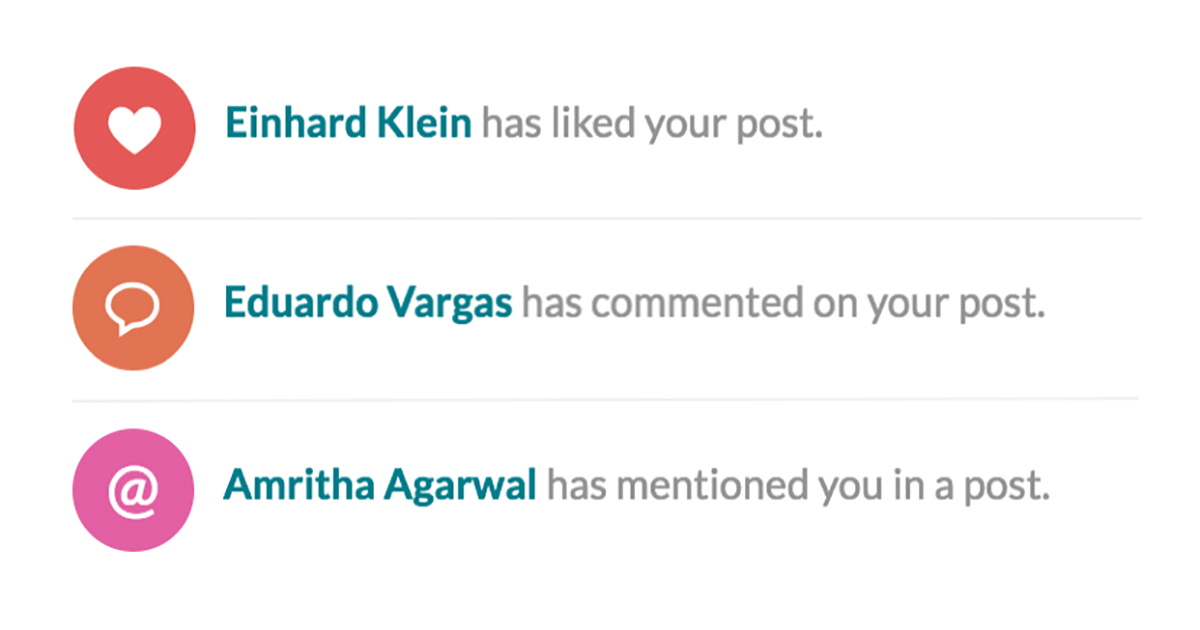 The social in your post.
Like, comment, and share posts to keep your workplace interactive. Use @mention to involve individual members and groups in private conversations as well.
Do more with just a post.
The quintessential post is the best way to start a conversation, and when they take the form of announcements, questions, or polls, telegraphing information becomes much easier. Start a chat, assign tasks, and follow the conversation right from the post.
Learn More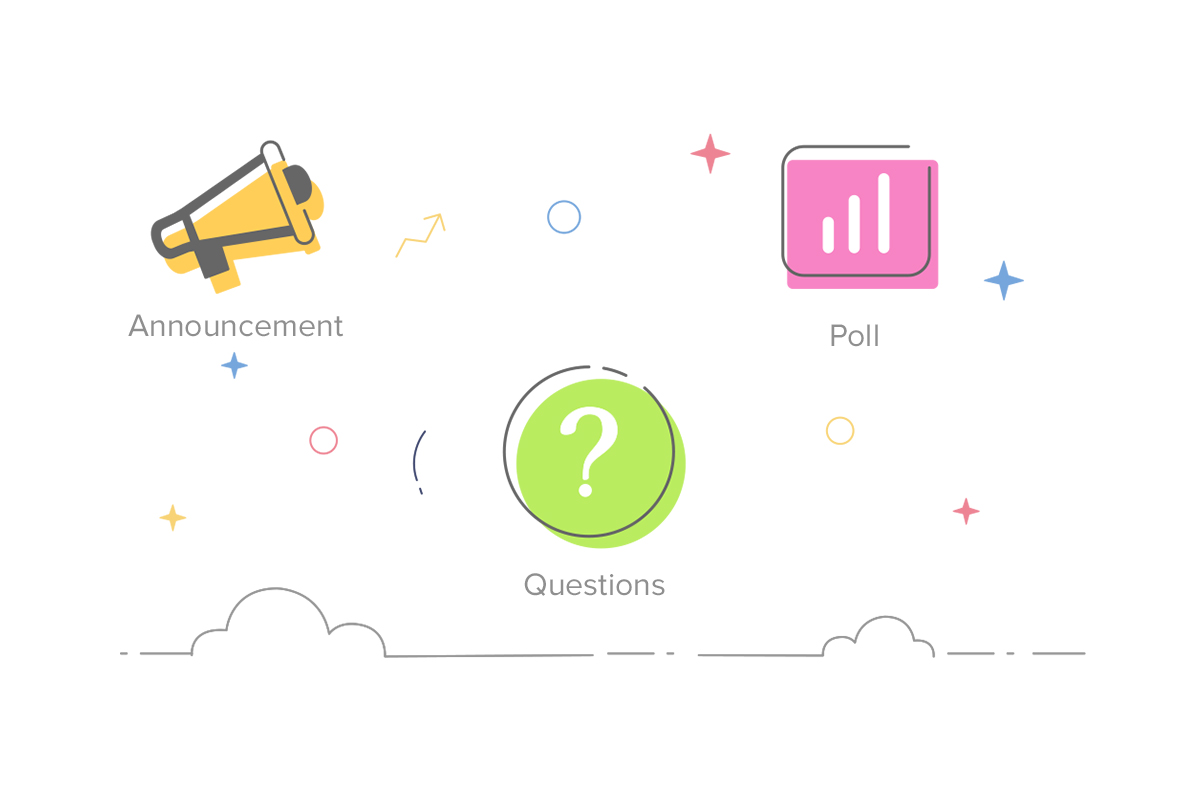 Keep conversations that matter close.
Track everything important to you by instantly accessing posts that @mention you or your group, private conversations you are part of, and the posts you've bookmarked.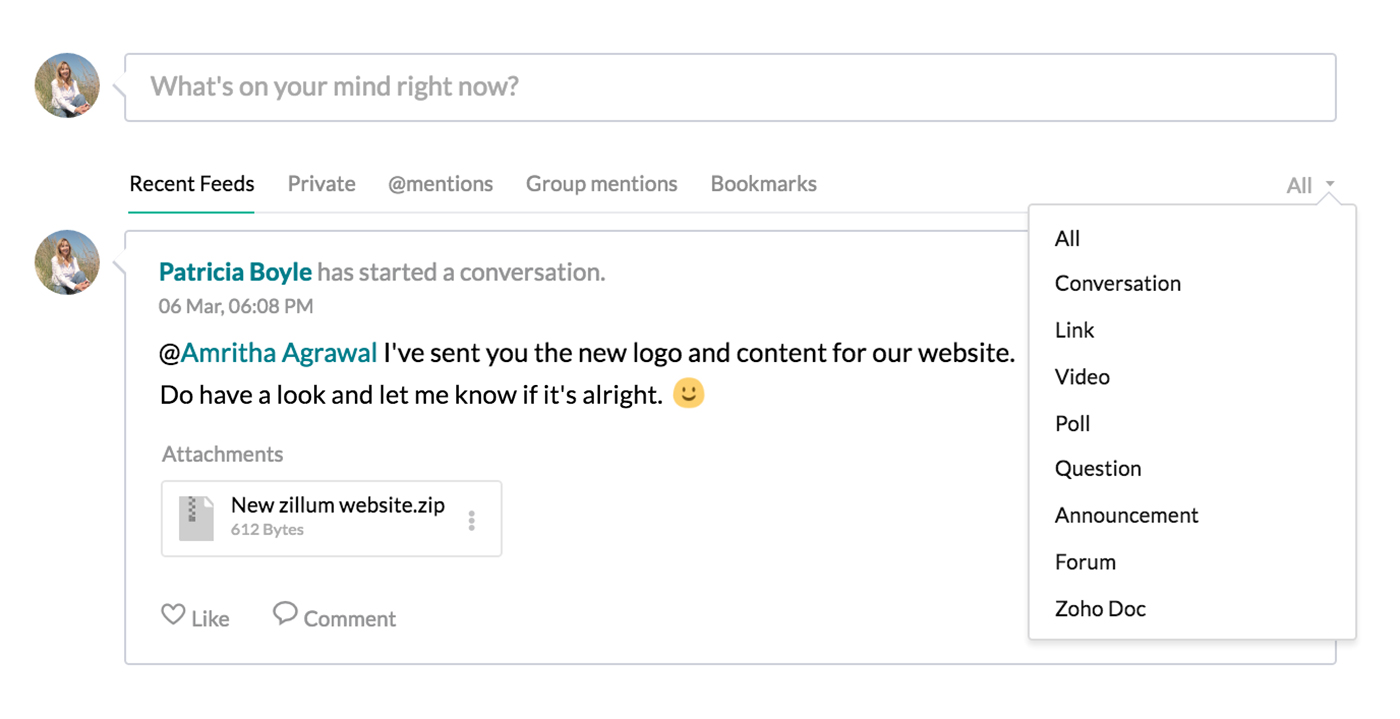 Tag along.
Add related #tags to your posts, follow what's trending, and get notified when those #tags are used.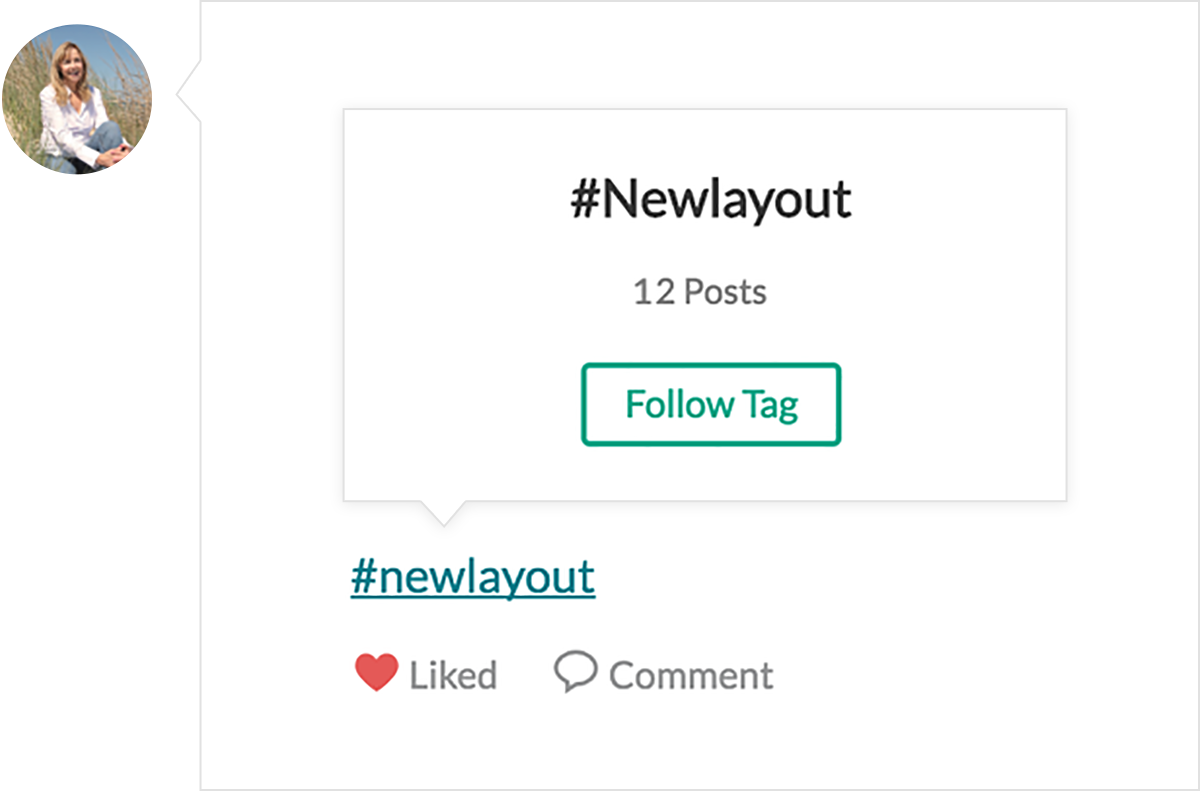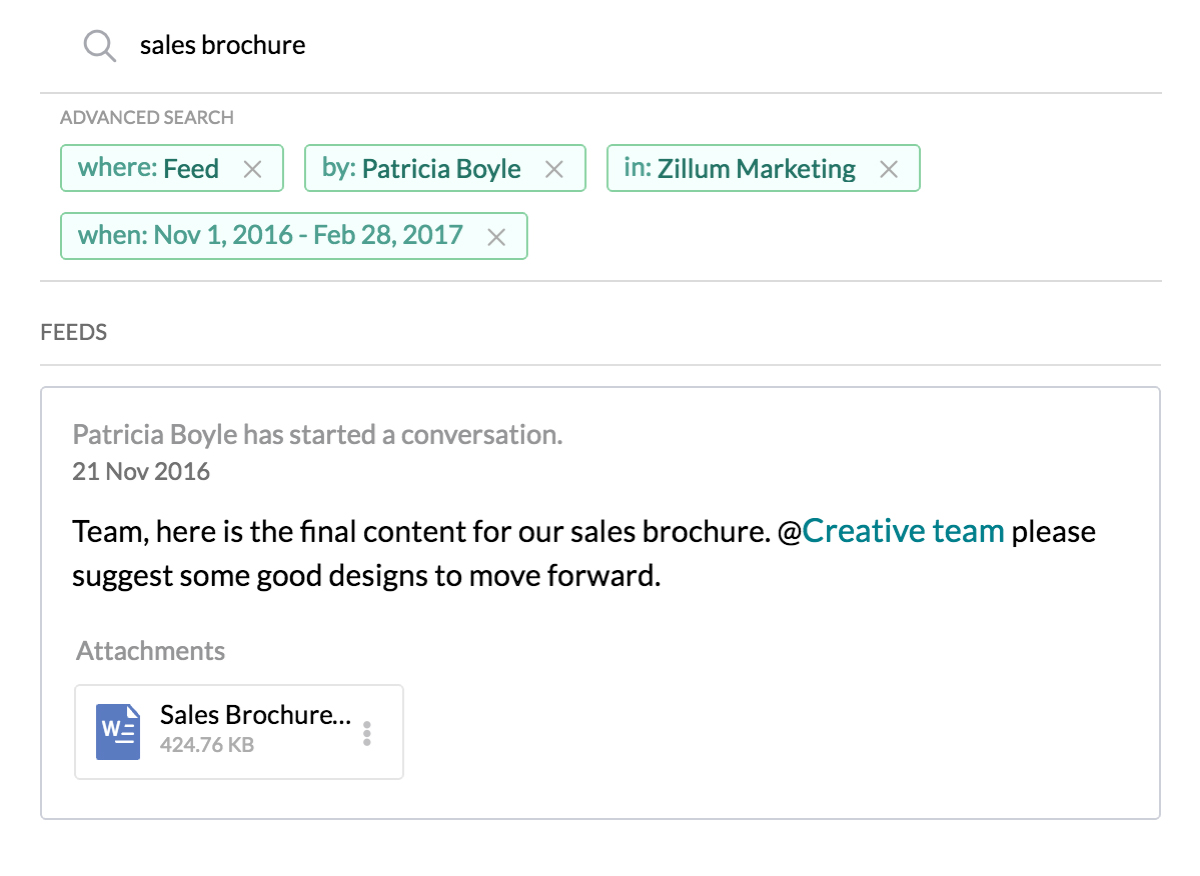 Find what you're looking for in a snap.
Old posts, #tags, random files, blogs you meant to read, they can easily get lost among the deluge. Use search to retrieve exactly what you need when you need it.