No code? No problem.
Save hours with our drag-and-drop interface. Our dashboard gives you all the fields you need to build your app effortlessly. Plan your requirements and simply drop the blocks from your dashboard to build the app.
Let forms work for your team.
Use simple form-based apps to gather all the information you need. Create onboarding forms for new team members to fill in their contact information or to register their new work devices. Forms bring your data together, so your team can get more done in less time.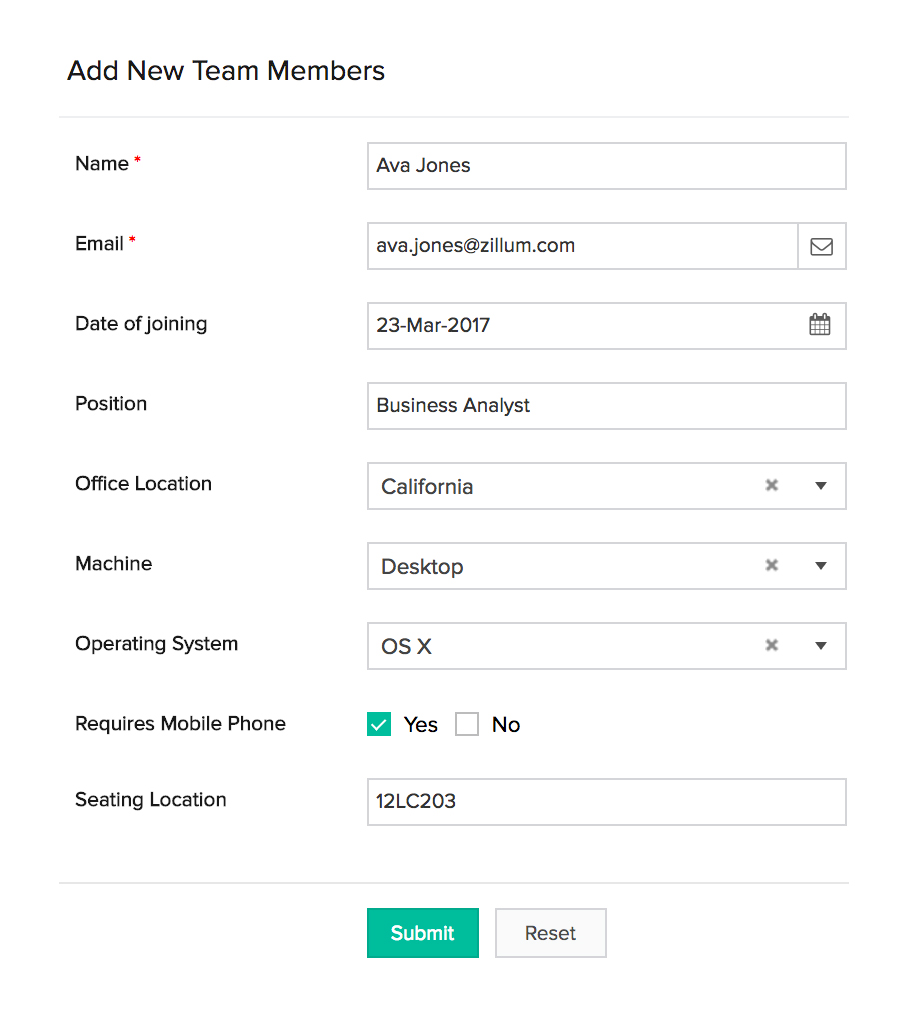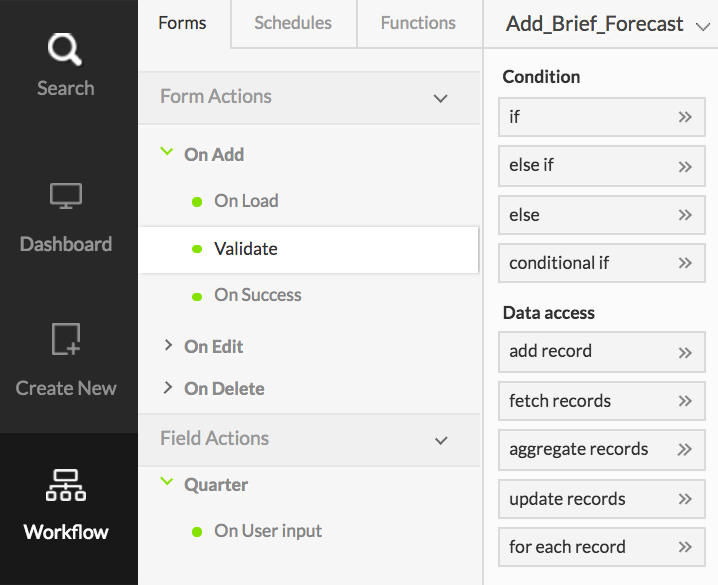 Go with the workflow.
Take control of your entire process by customizing workflows. Trigger actions based on inputs. For example, fine-tune your on-boarding app to send an email or post a feed when your new team member raises a requirement. When forms are dynamic, there's no limit to what you can do.
From data to deep insights.
Interpret data with our reporting tools, like charts and spreadsheets. Customize views by filtering the data that matters most to your team.