Processing orders
Get notified for every order made on your online store and see each new order updated on your orders page. Record every step of your order's life cycle, from made to delivered.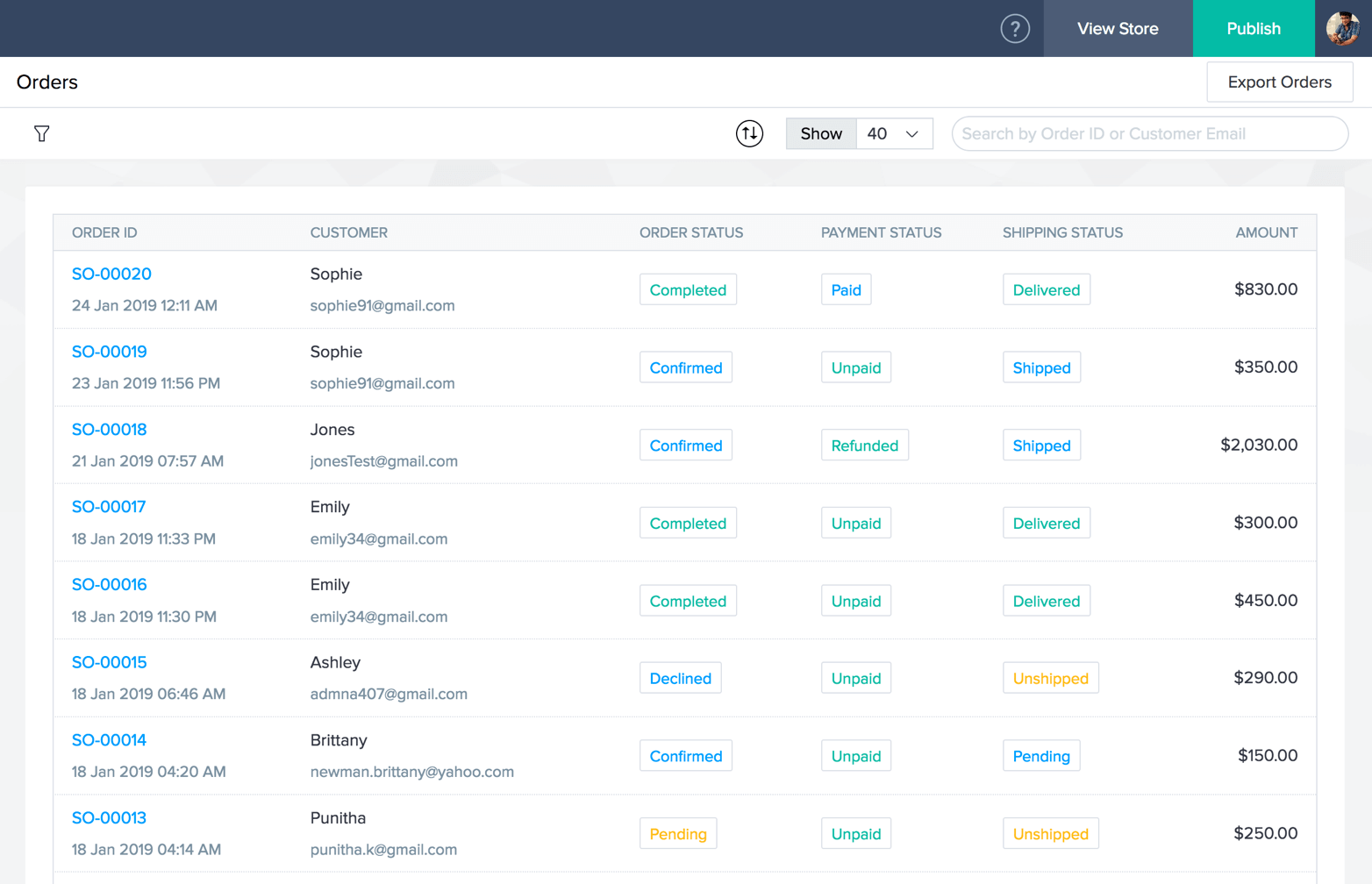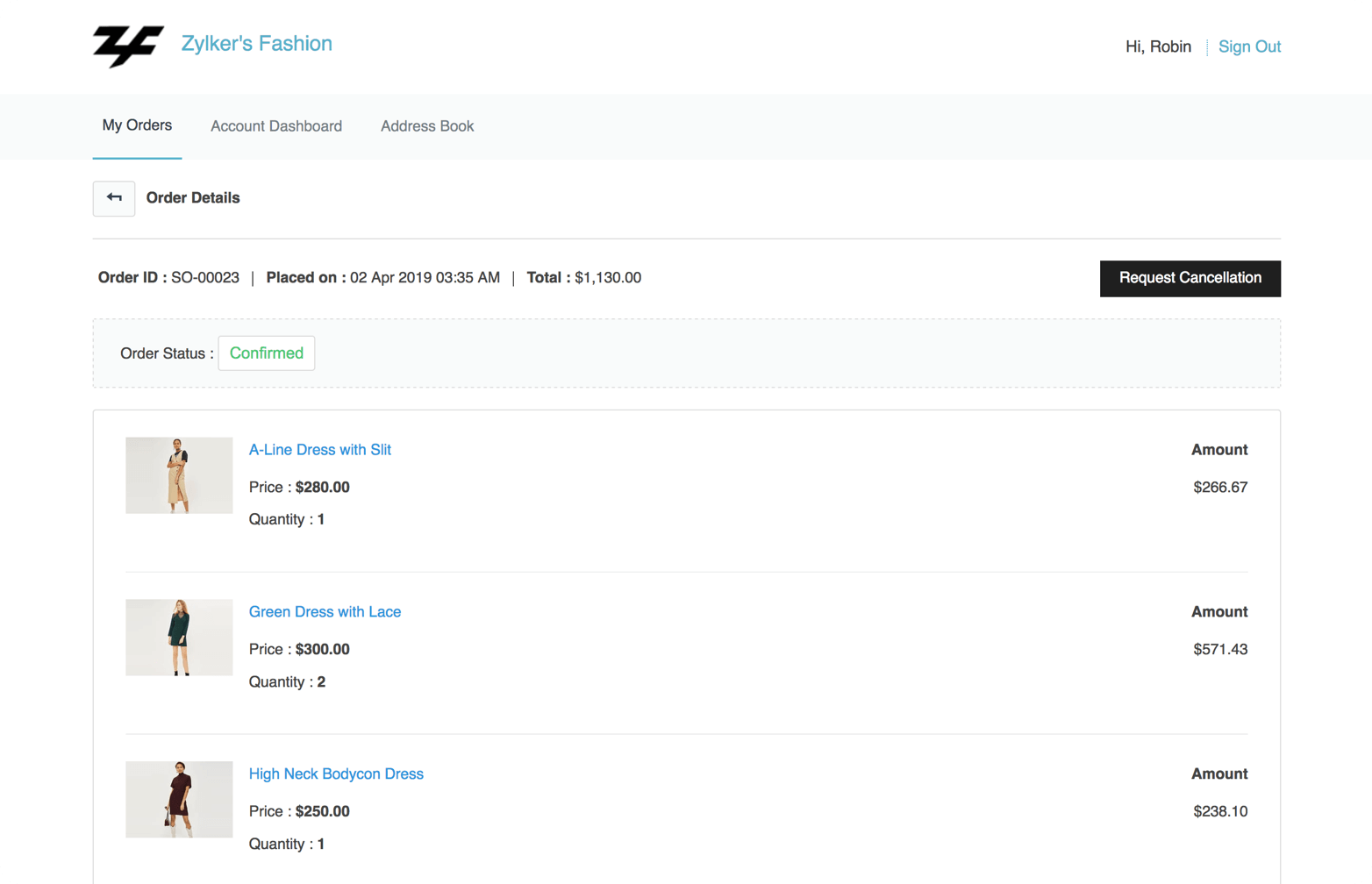 Order history
View or export the entire list of the orders you've received up to the moment. Filter them by orders to be fulfilled, confirmed, shipped, and pending.
Notify your customers
Send automated emails to customers every time there's a change in the order status. You can customize the email template to suit your brand.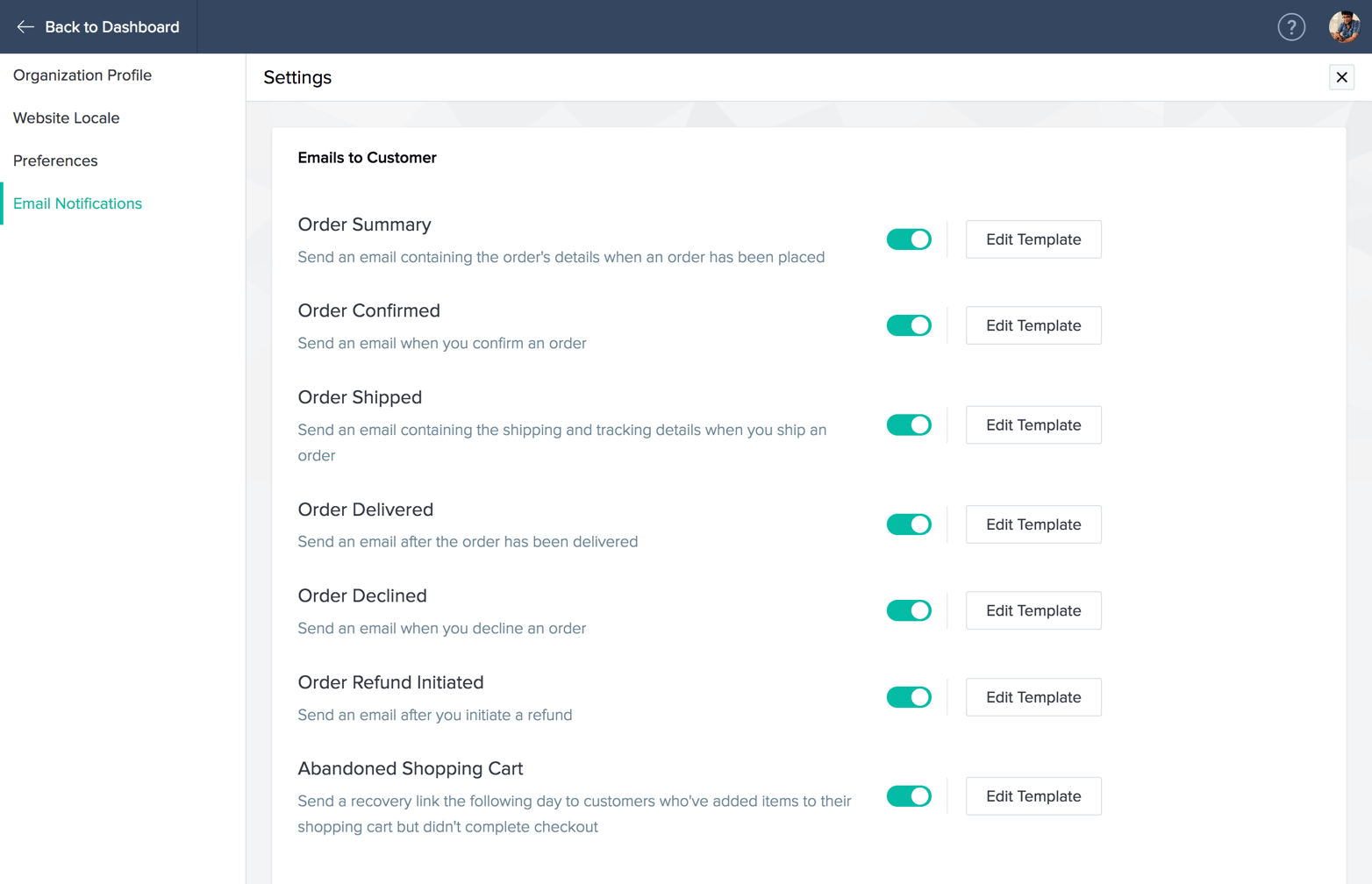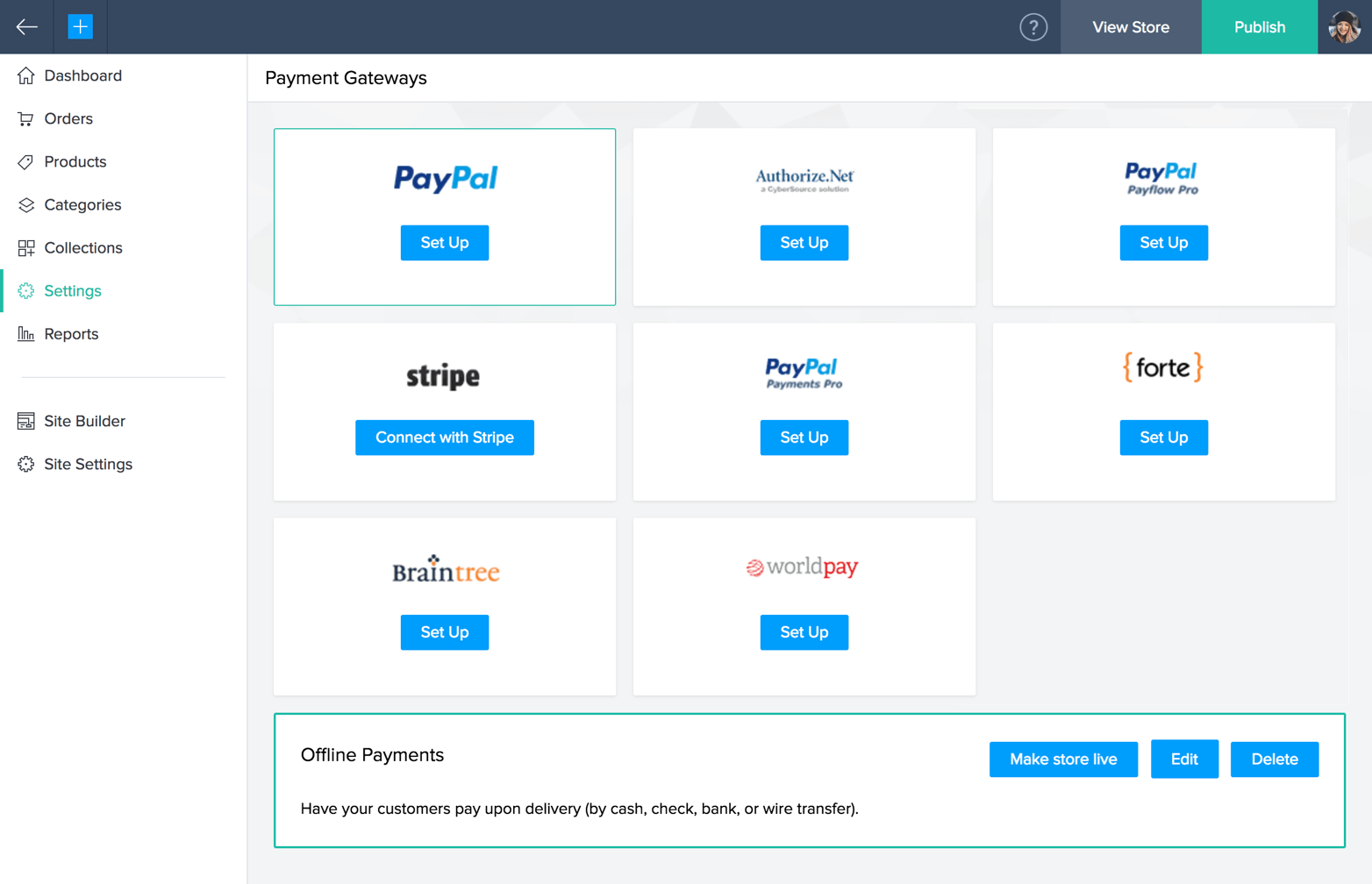 Payment providers
Choose from the most popular payment gateways including PayPal, Stripe, Authorize.Net, Braintree, Forte, 2Checkout, and Razorpay.
Collect on delivery
Accept offline payments through your store. Payment status can be updated on the orders page once the payment is received. You can also set a minimum and maximum order price for collect-on-delivery payment option.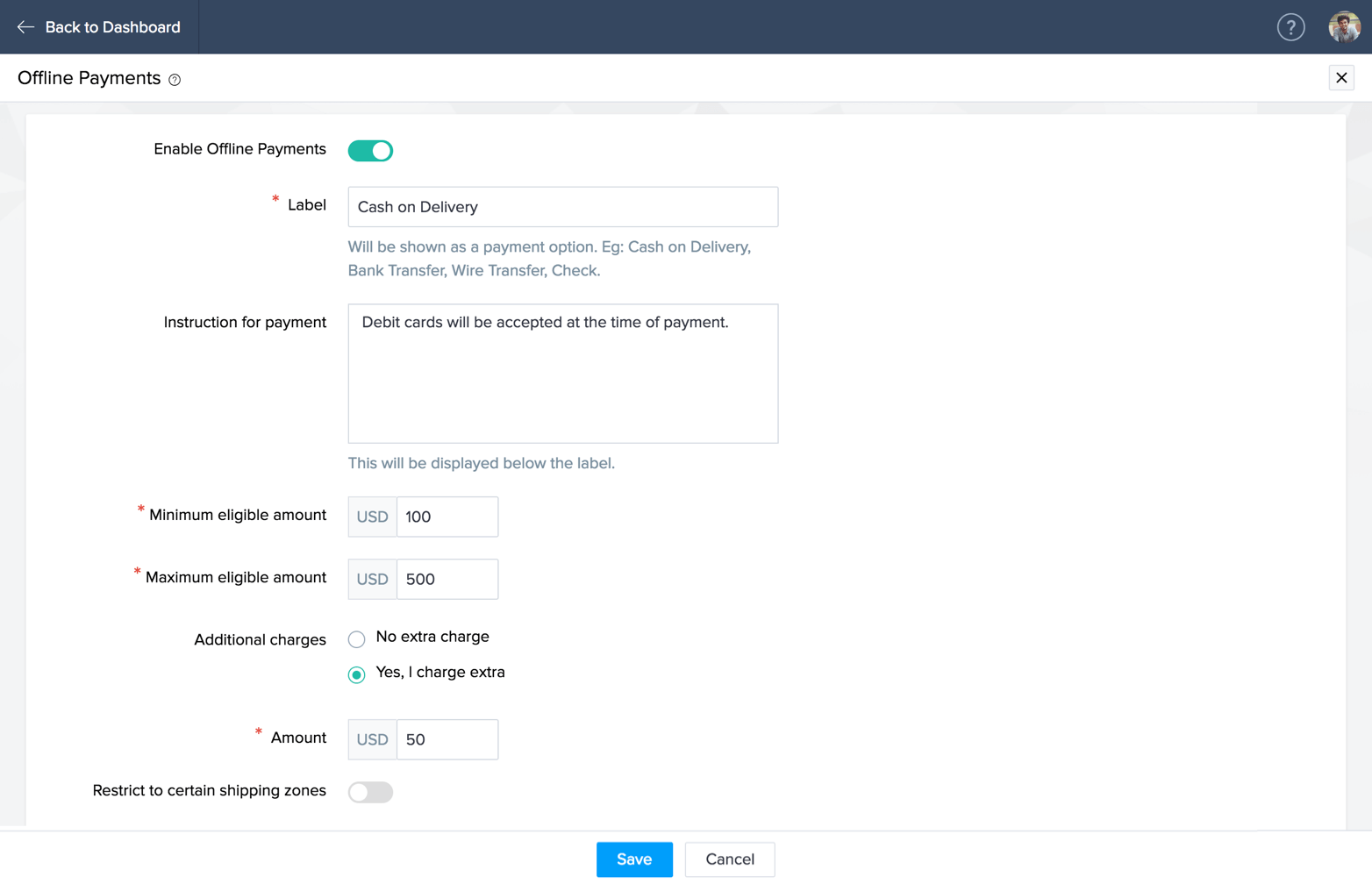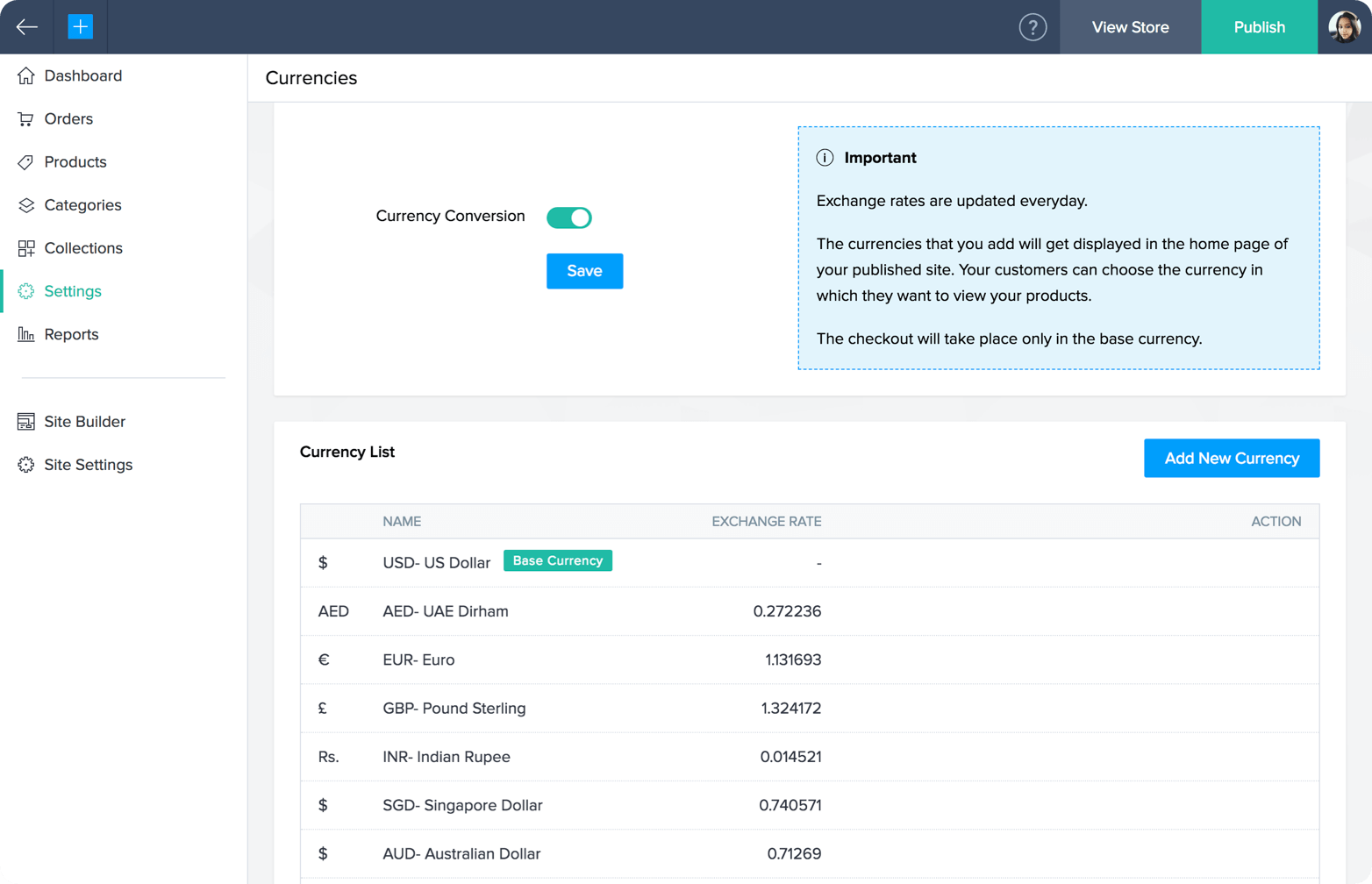 Multiple currencies
Select the currencies you support, and a currency selector will appear on your storefront for your customers. Fluctuations in exchange rates will be automatically reflected in the converted currencies.
Books integration
With this integration, all of your store transactions will be recorded in Zoho Books as well. Easily file taxes, prepare tax returns, and monitor your accounting.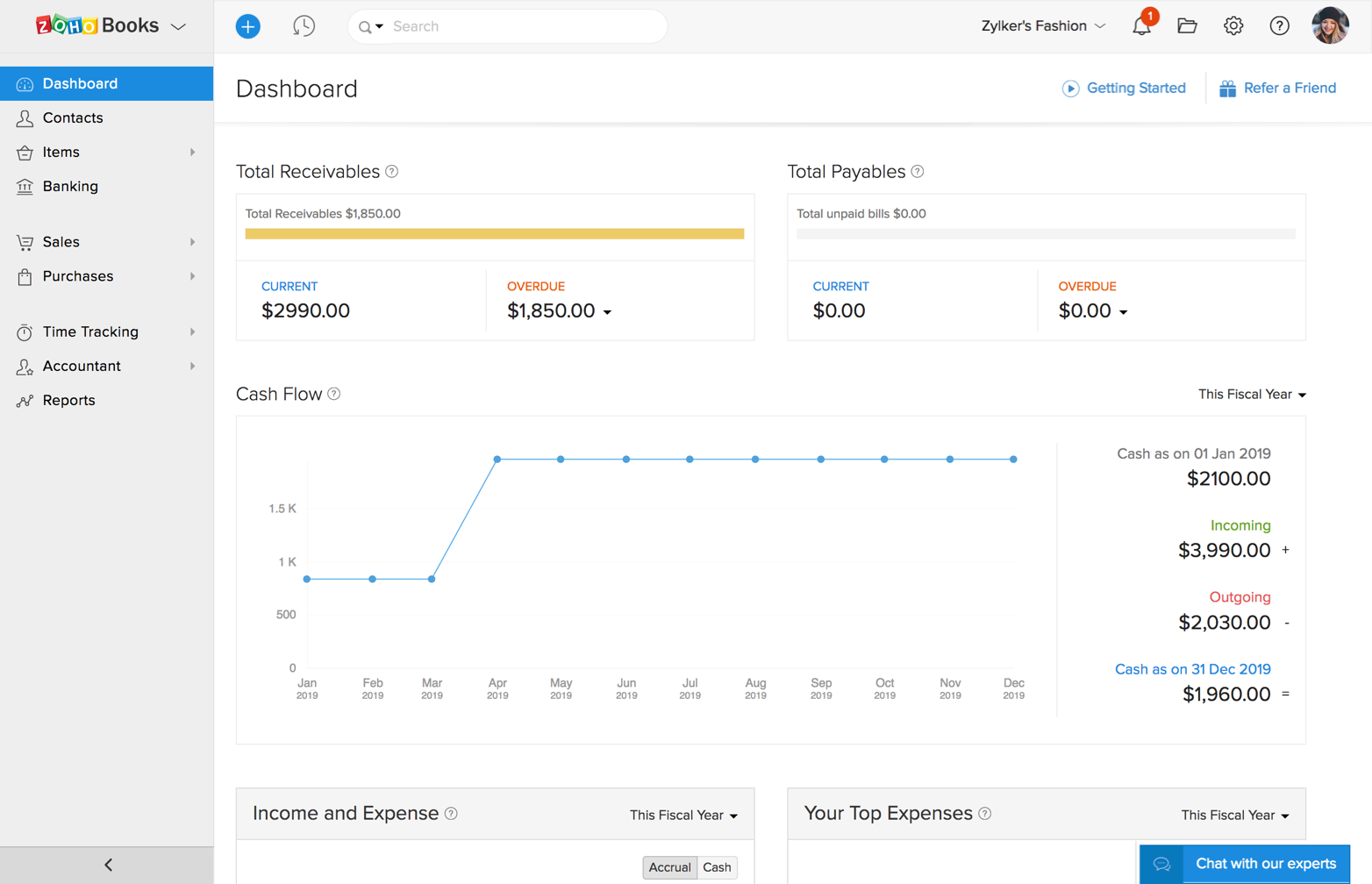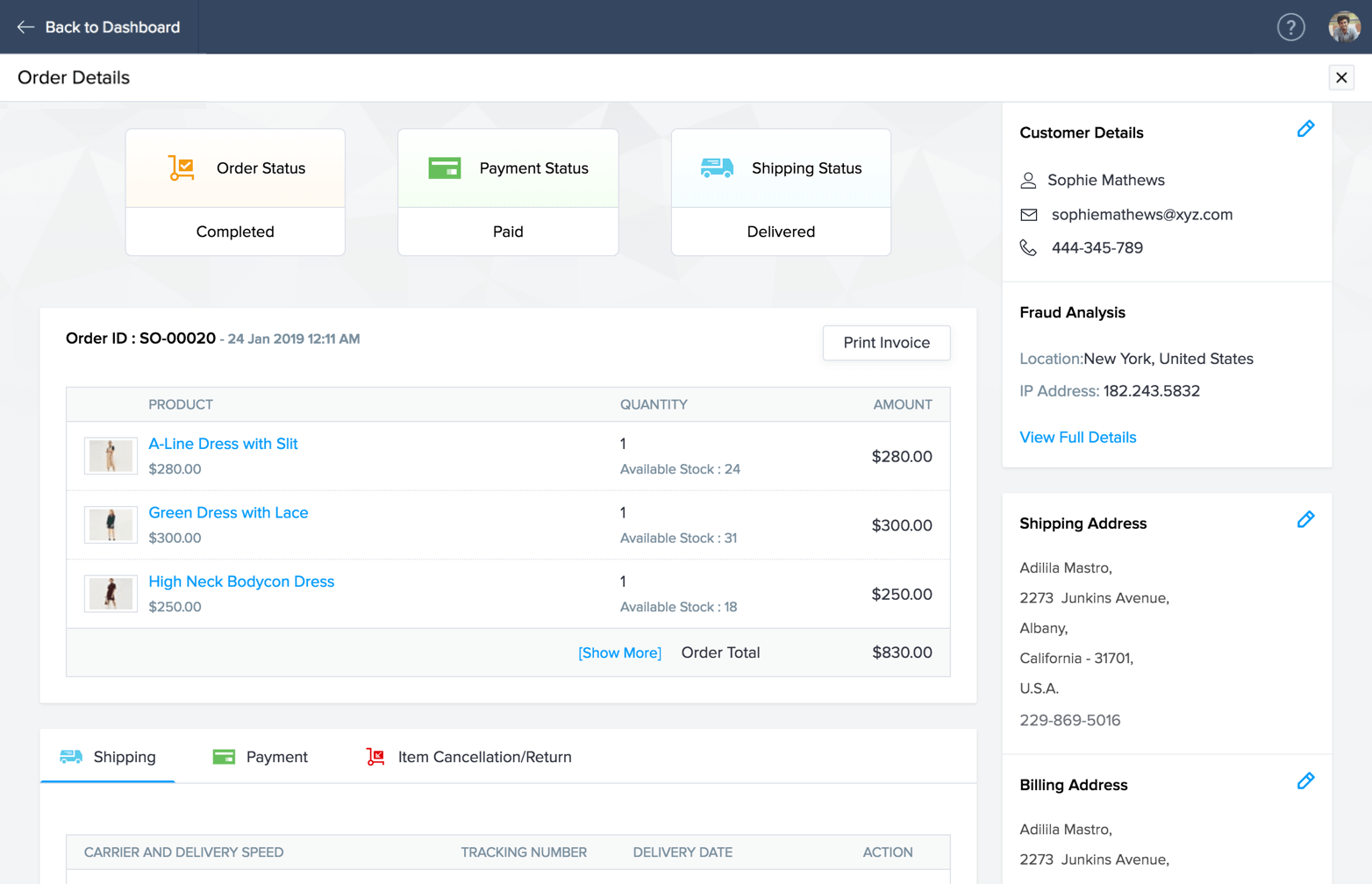 Fraud analysis
Prevent potential fraud with automated tracking of suspicious activity. Zoho Commerce provides you with the vital information you need to judge possible fraud in your orders and payments.
Invoice
Automatically generate an invoice PDF for each order you receive. Keep track of these invoices through your orders page.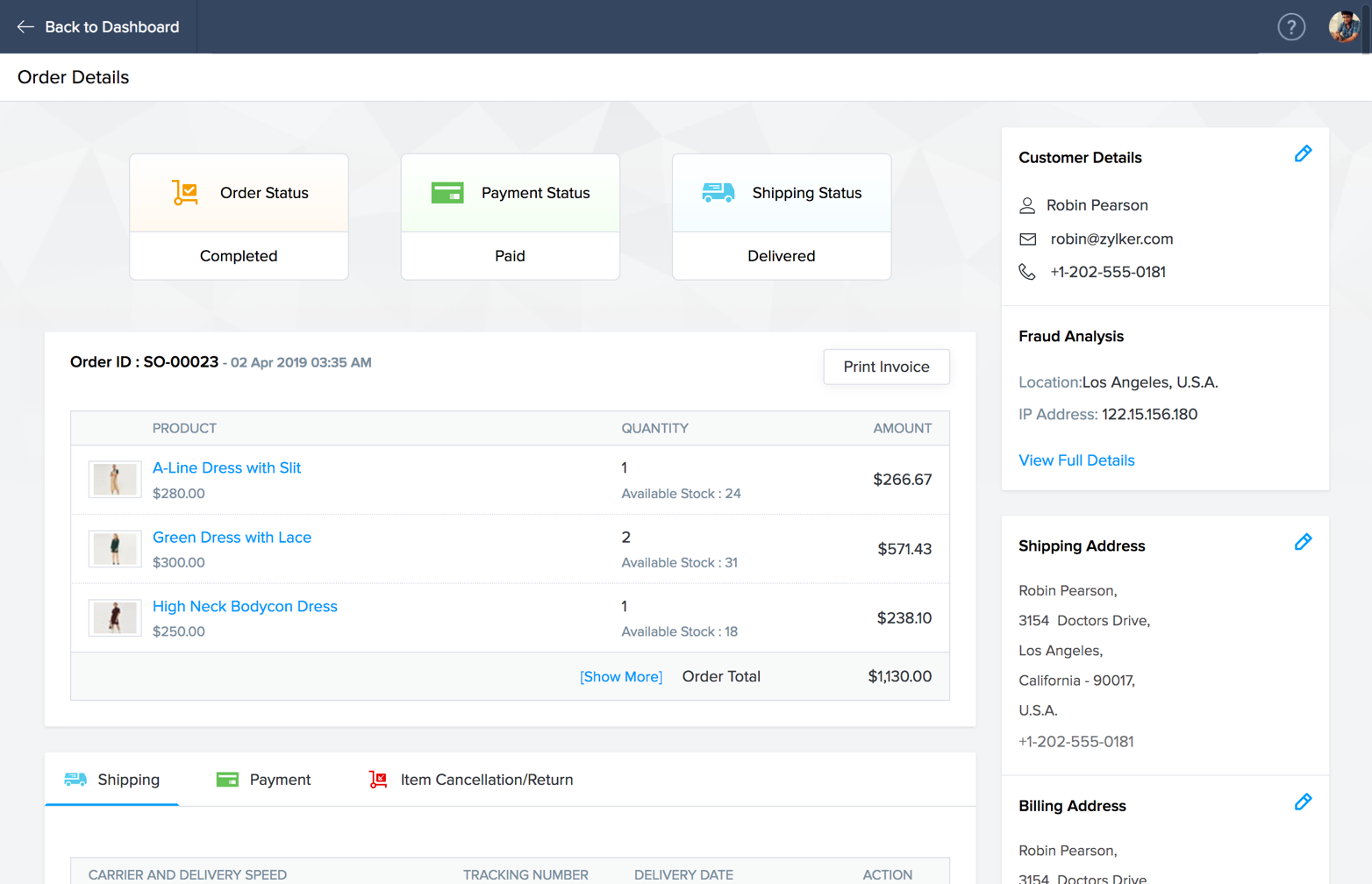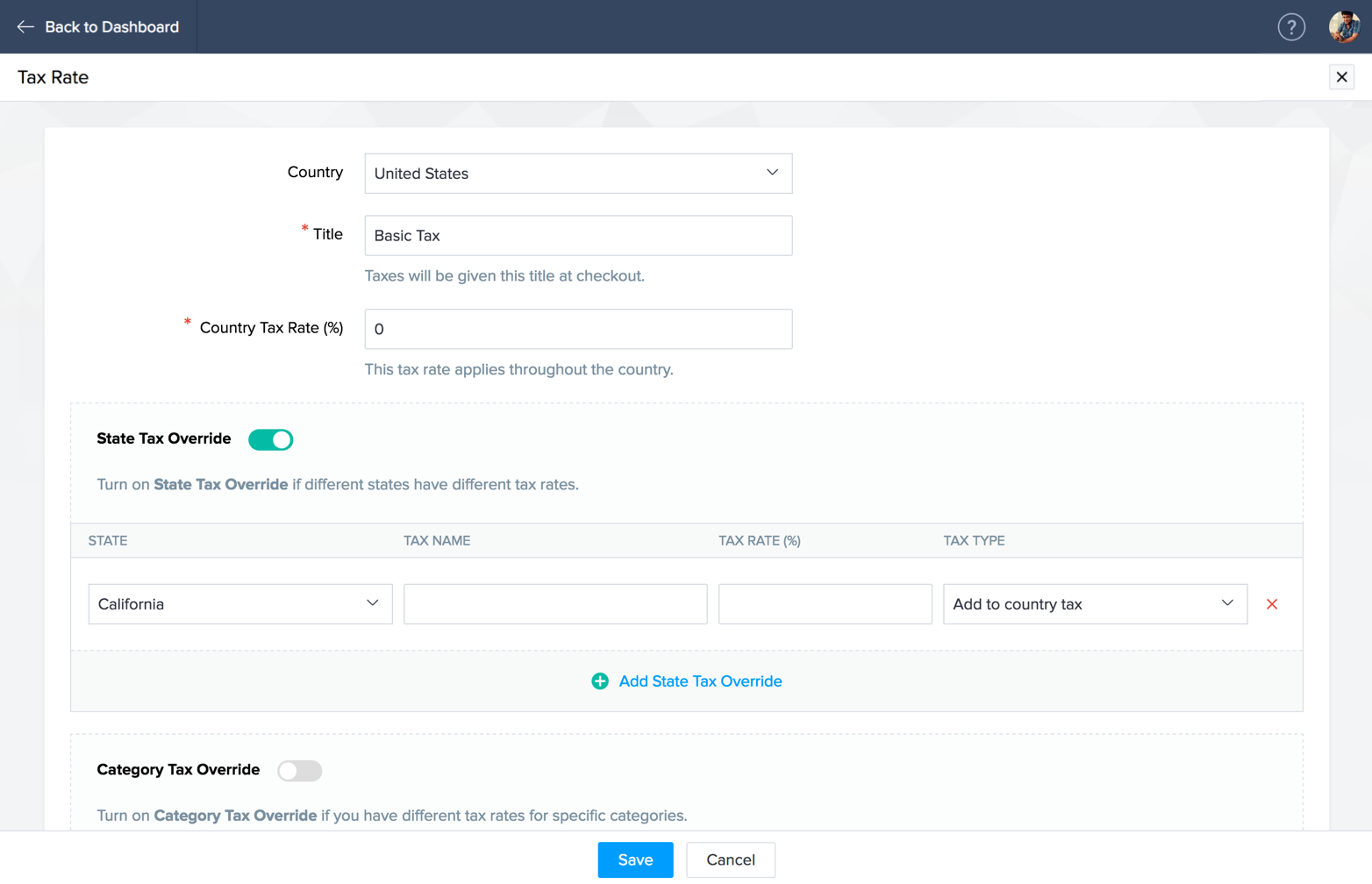 Tax rules
Sales tax calculations are handled automatically. Enable state and category-specific tax rules, price your products inclusive or exclusive of tax, and set tax overrides and compound tax.
Tax editions
US, UK, India, Canada, Australia, and global editions are available. Easily configure the appropriate sales taxes for your region.