Add pages
Every theme in your site builder comes with 3 default pages: home, contact, and blog. But you can also add multiple pages to your ecommerce store based on your specific requirements.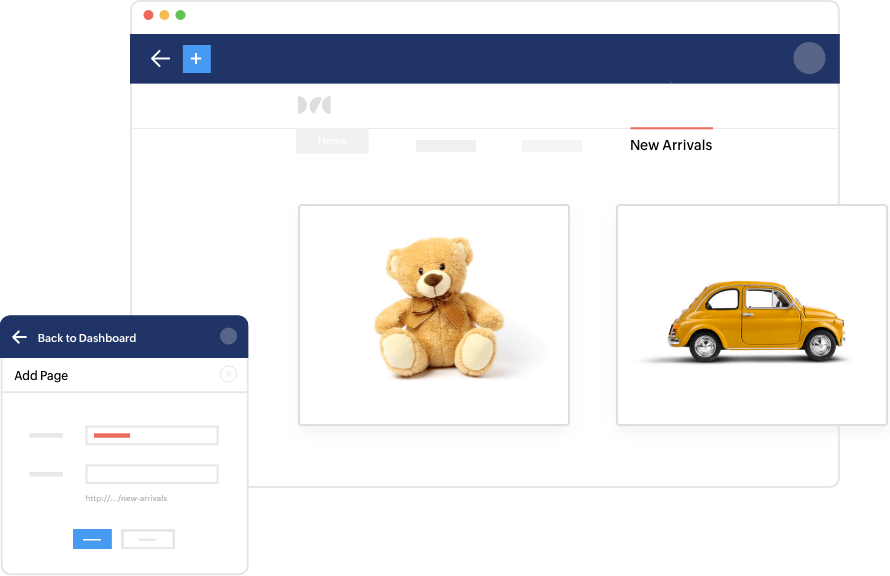 Optimize pages for SEO
Rank high on search engines with Zoho Commerce's built-in SEO feature that enables you to optimize your page for SEO.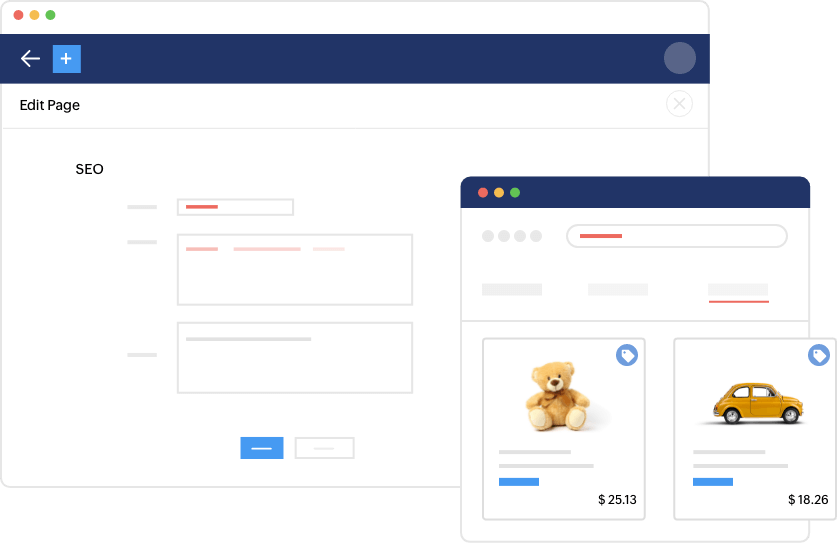 Manage page settings
Choose whether to display a menu, banner, or sidebar on your page. You can also add custom code to the header or footer sections to display widgets on
your page.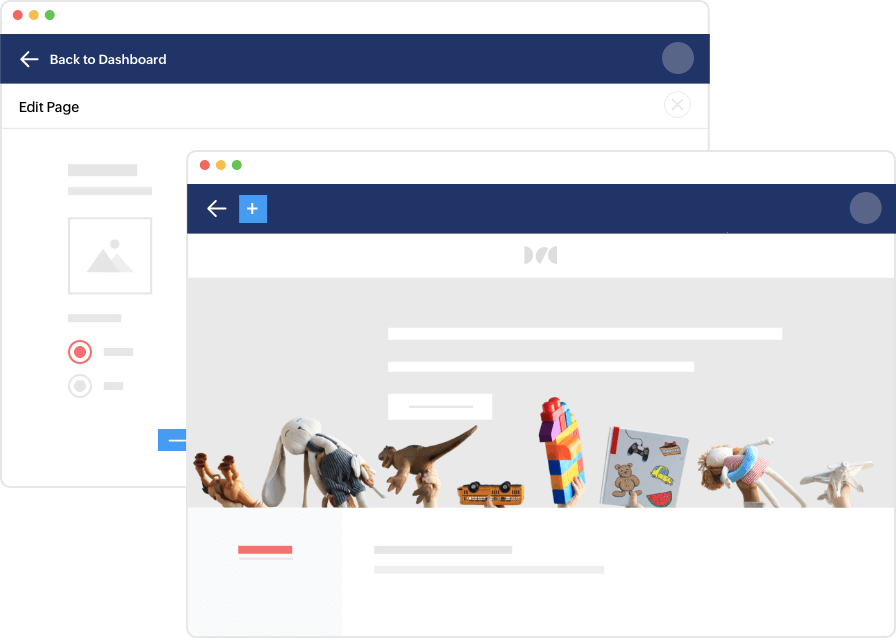 Organize files
Create directories to categorize your files under different sections. This will help you organize content on your store.