Enable the
message bar toggle
Toggle this option to display messages that matter to your customers in the message bar.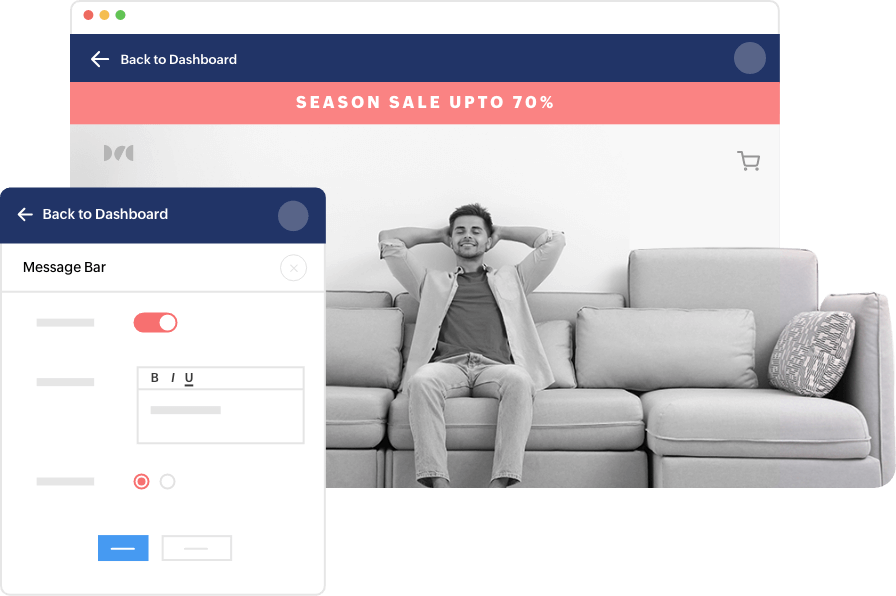 Customize
your message
Compose your message and redirect viewers to an external link if required.
Choose a position to display the message
Choose between displaying the message at the top of the page or at the bottom.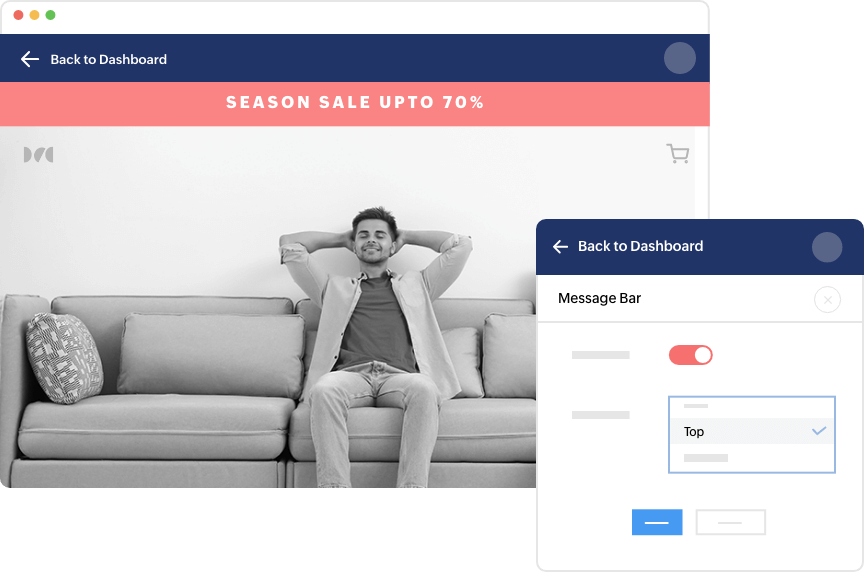 Enable the cookie bar
Display cookies on your site to learn more about your audience. Enable the cookie bar toggle to keep customers informed of their privacy options.