Create
Create a world-class ecommerce store
Get a professionally designed online store without a designer price tag. Pick a template, drag and drop layouts, choose a sub-domain , and launch your brand. As easy as that!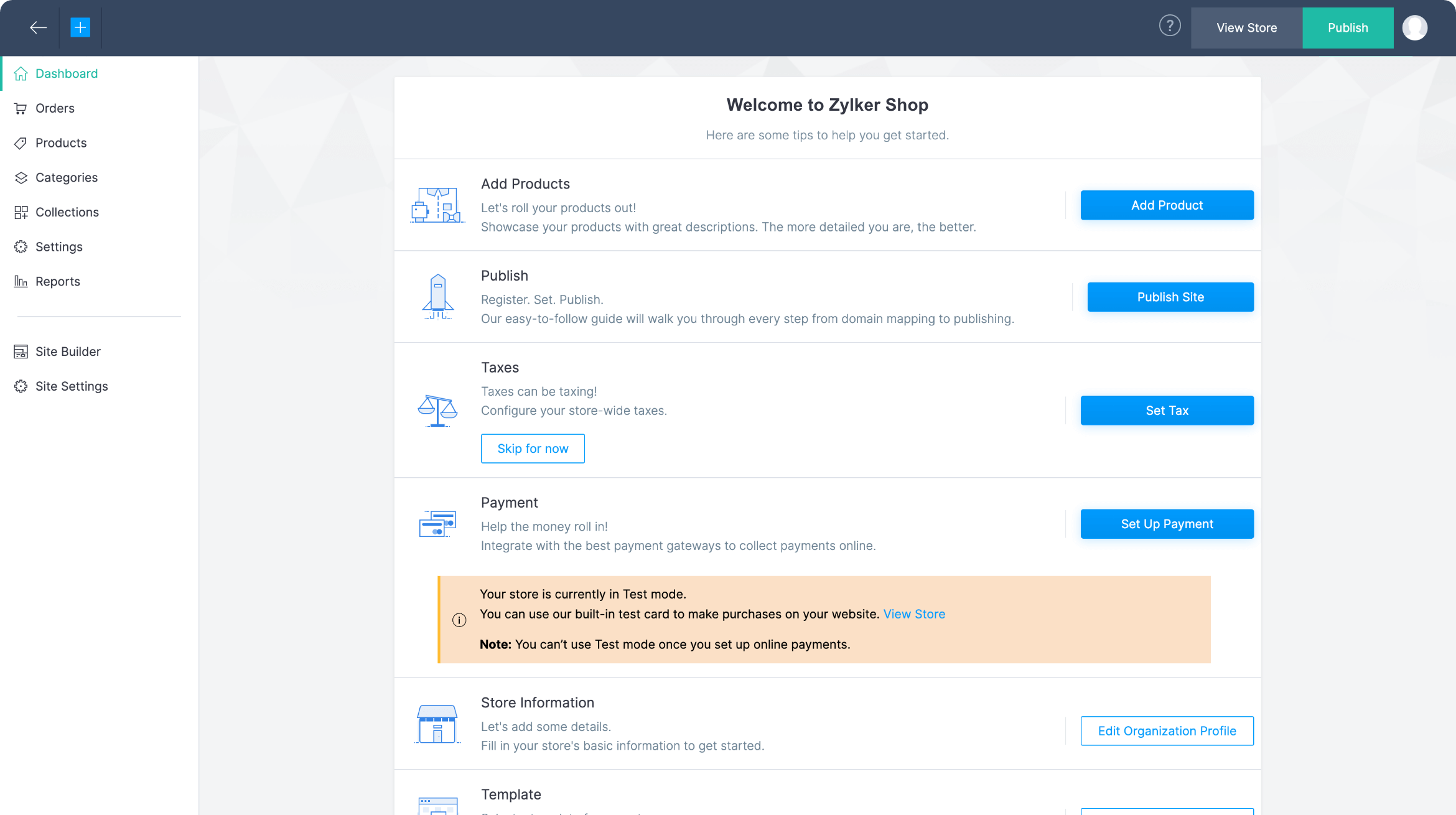 Pre-built templates
Bring your business to life with unique pre-styled templates. Every website created is mobile-optimized with easy-to-use features and a seamless checkout page.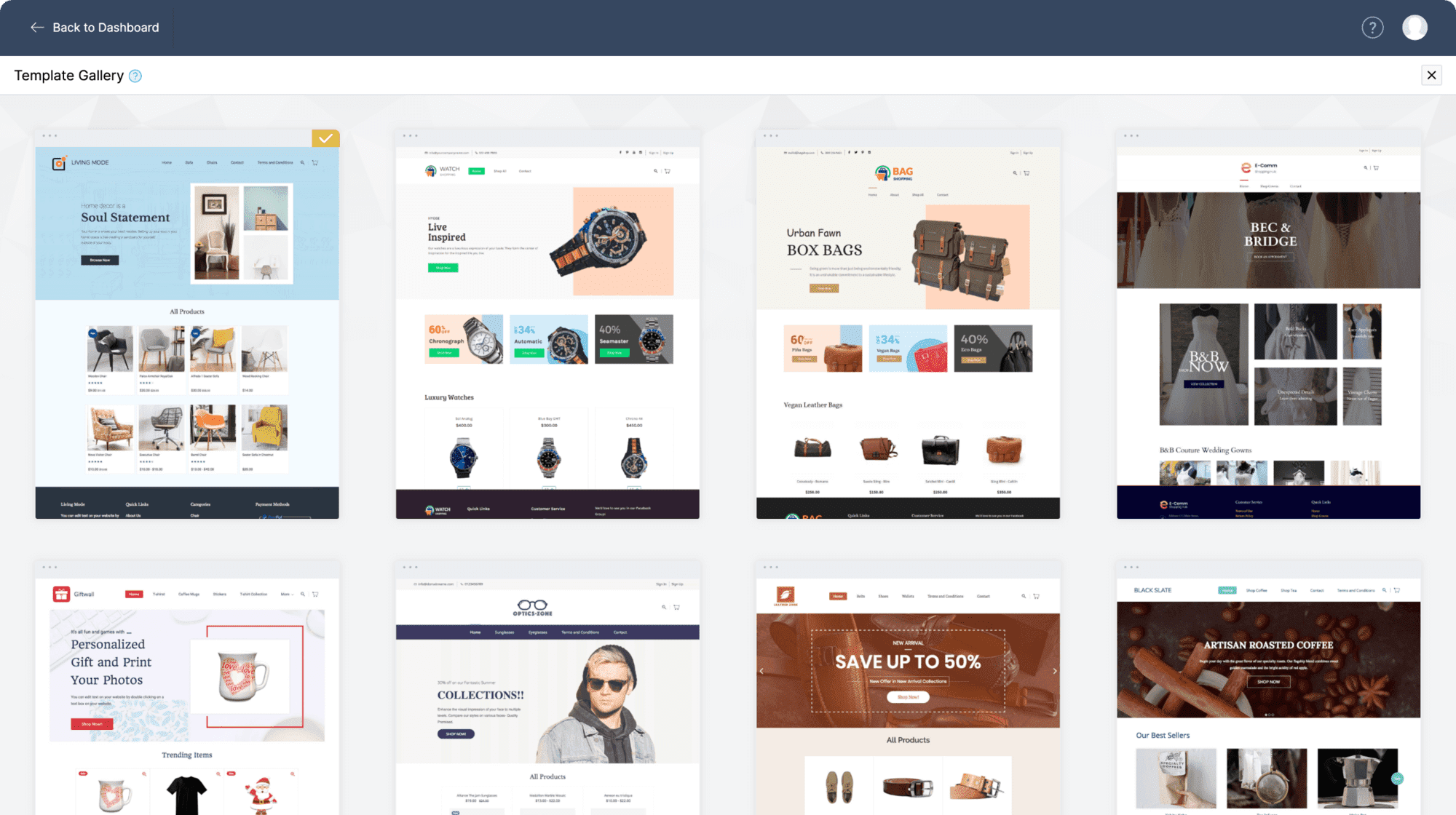 Custom storefront for every website
Experiment with layouts and customize themes using simple drag-and-drop tools, a visual editor, and a custom CSS editor.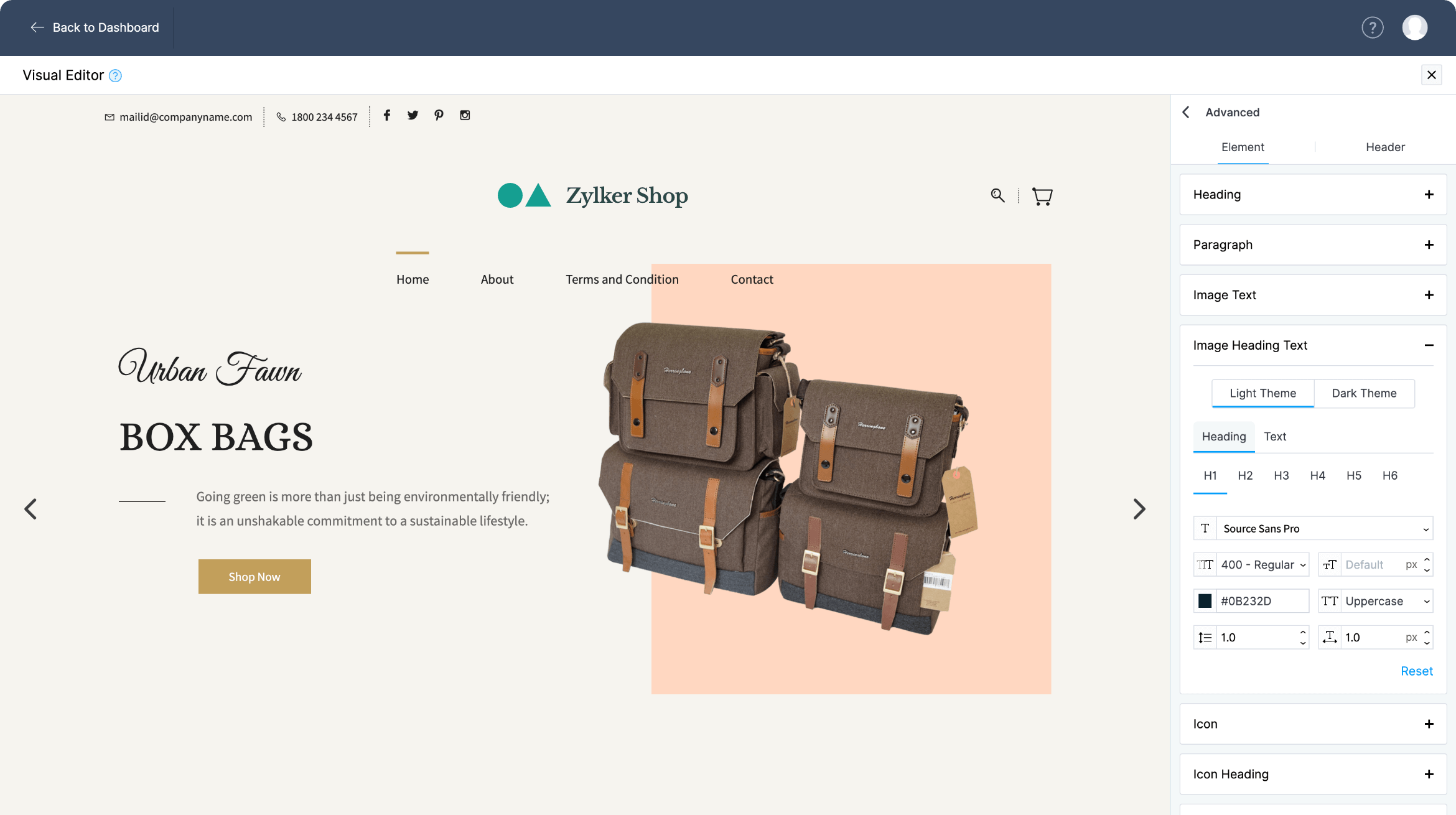 SEO optimized blogs
Write informative content to engage customers and bring SEO traffic to your website.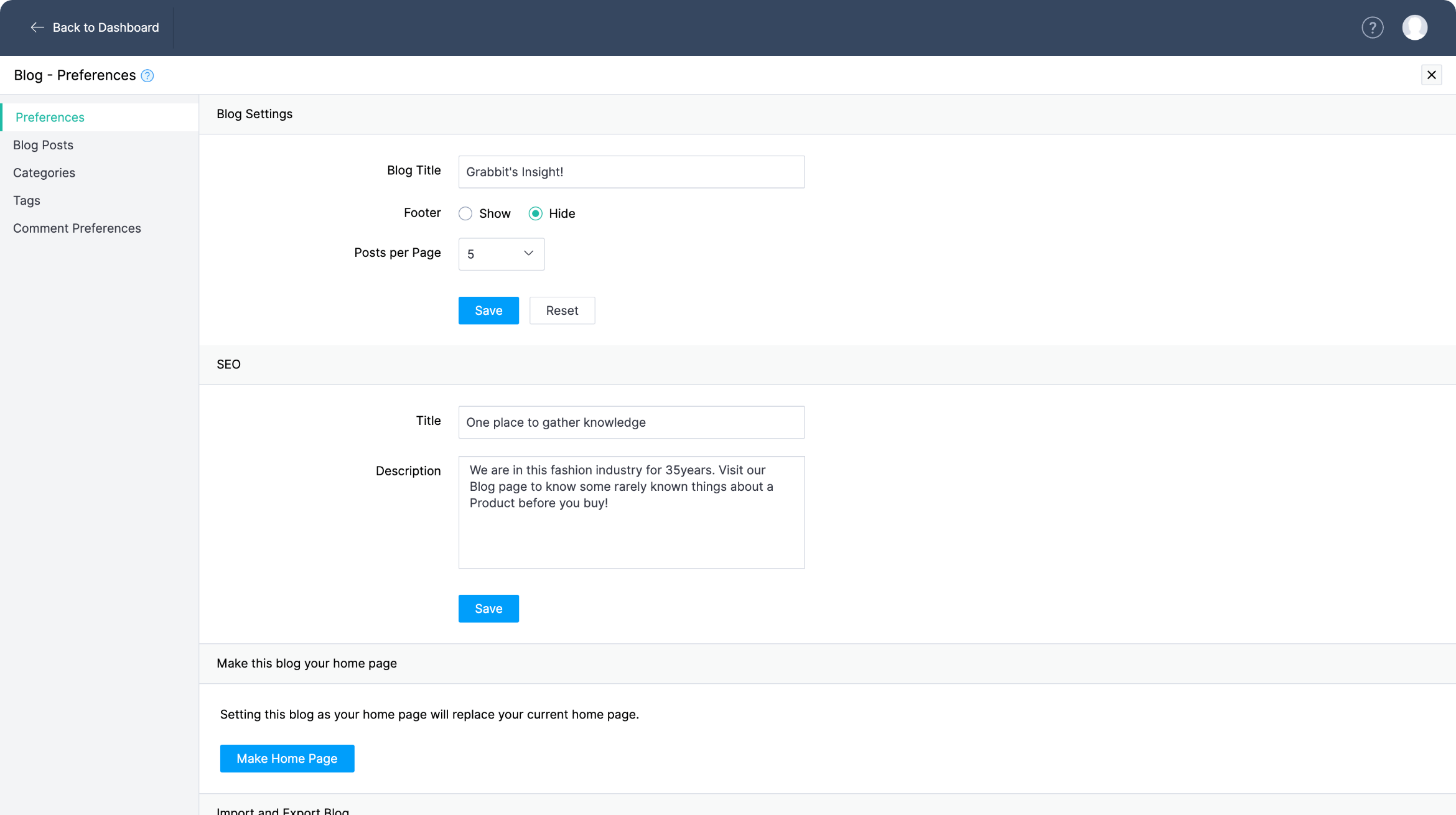 Landing page builder
Create custom landing pages on your website to run targeted campaigns for your customers. Improve website conversion by adding and editing elements with a simple drag and drop.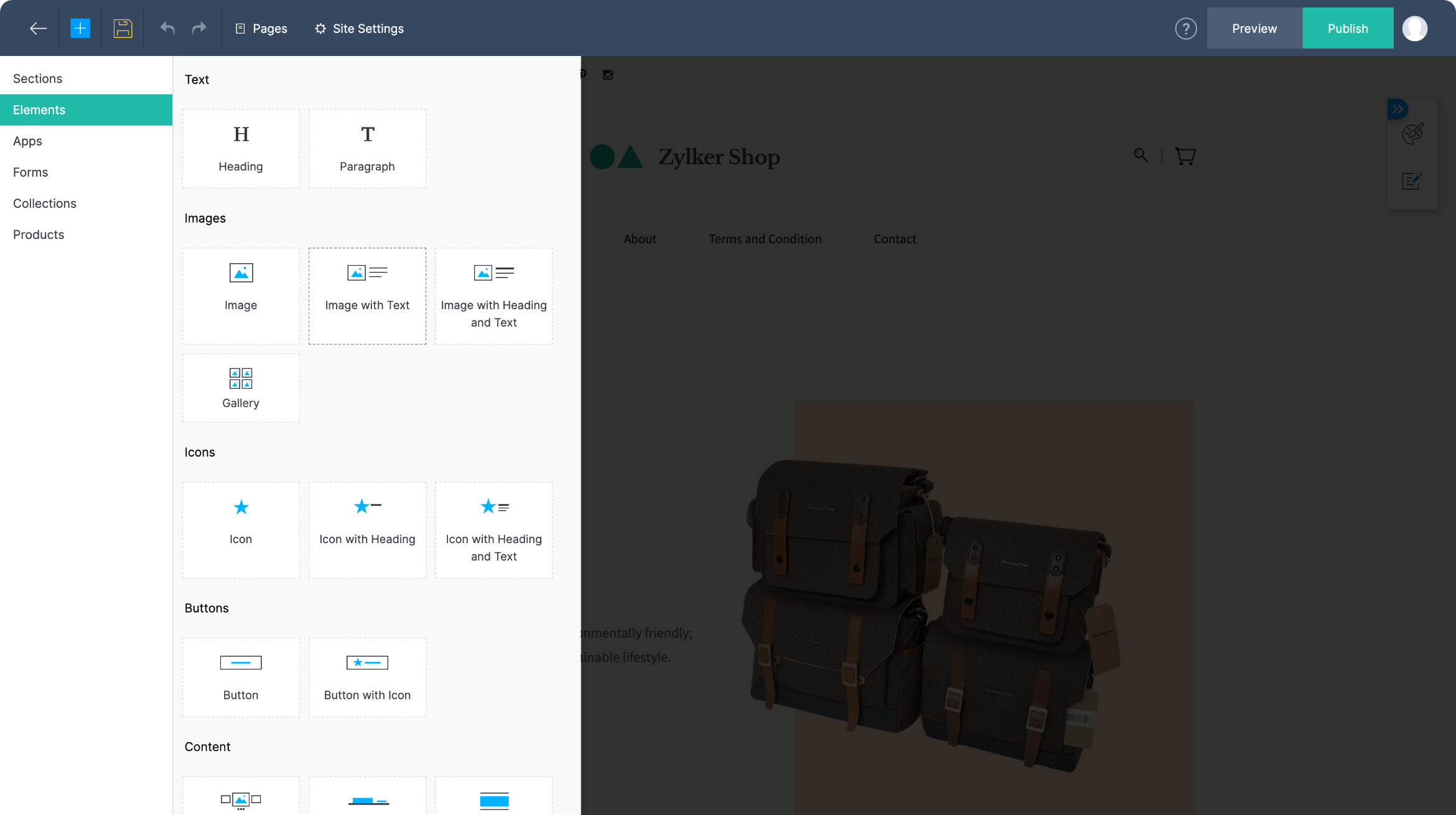 Multiple currencies
Let international customers browse your store in their own currency using the currency selector.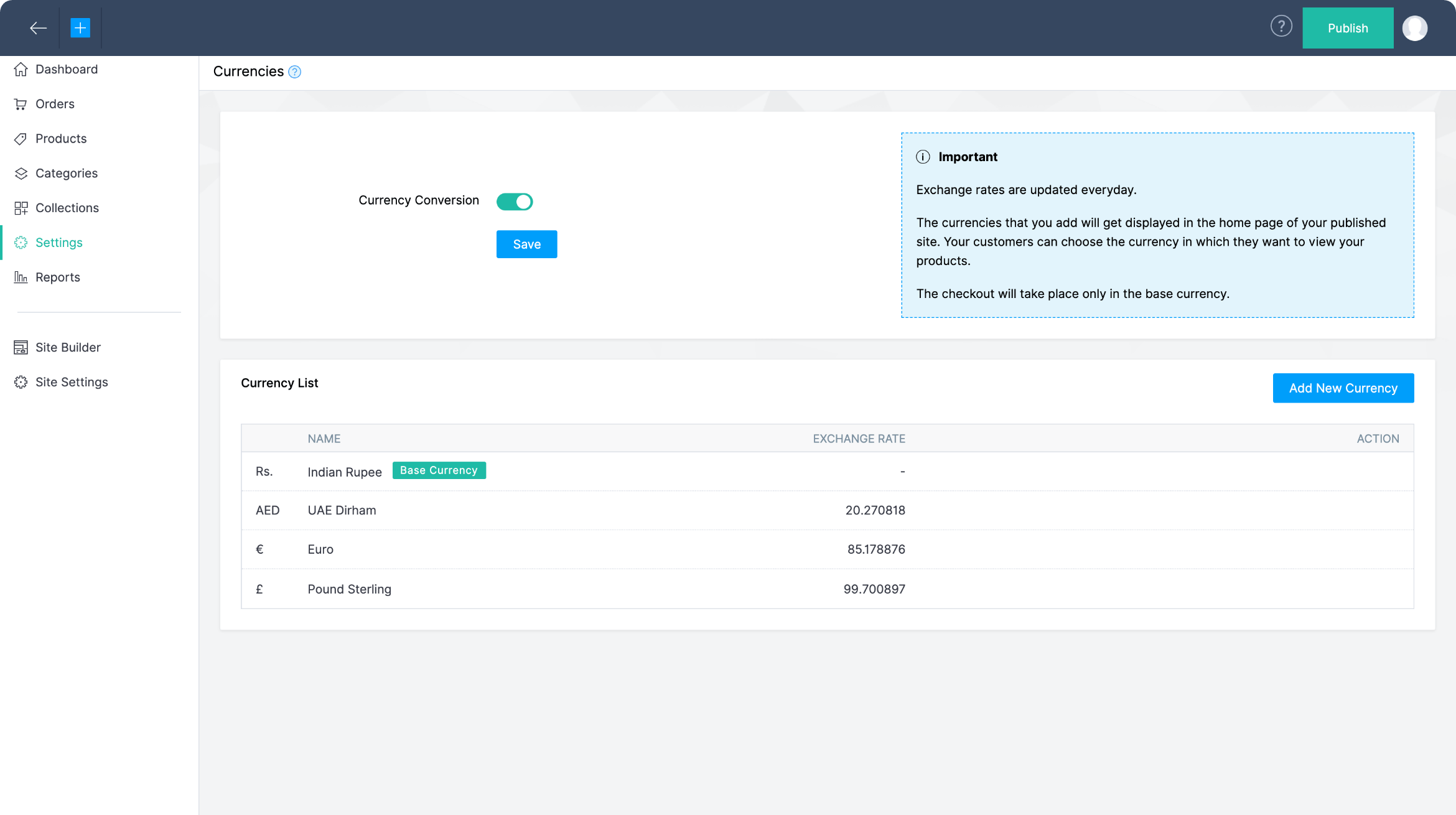 Categories
Group products into appropriate categories for improved navigation and product discovery.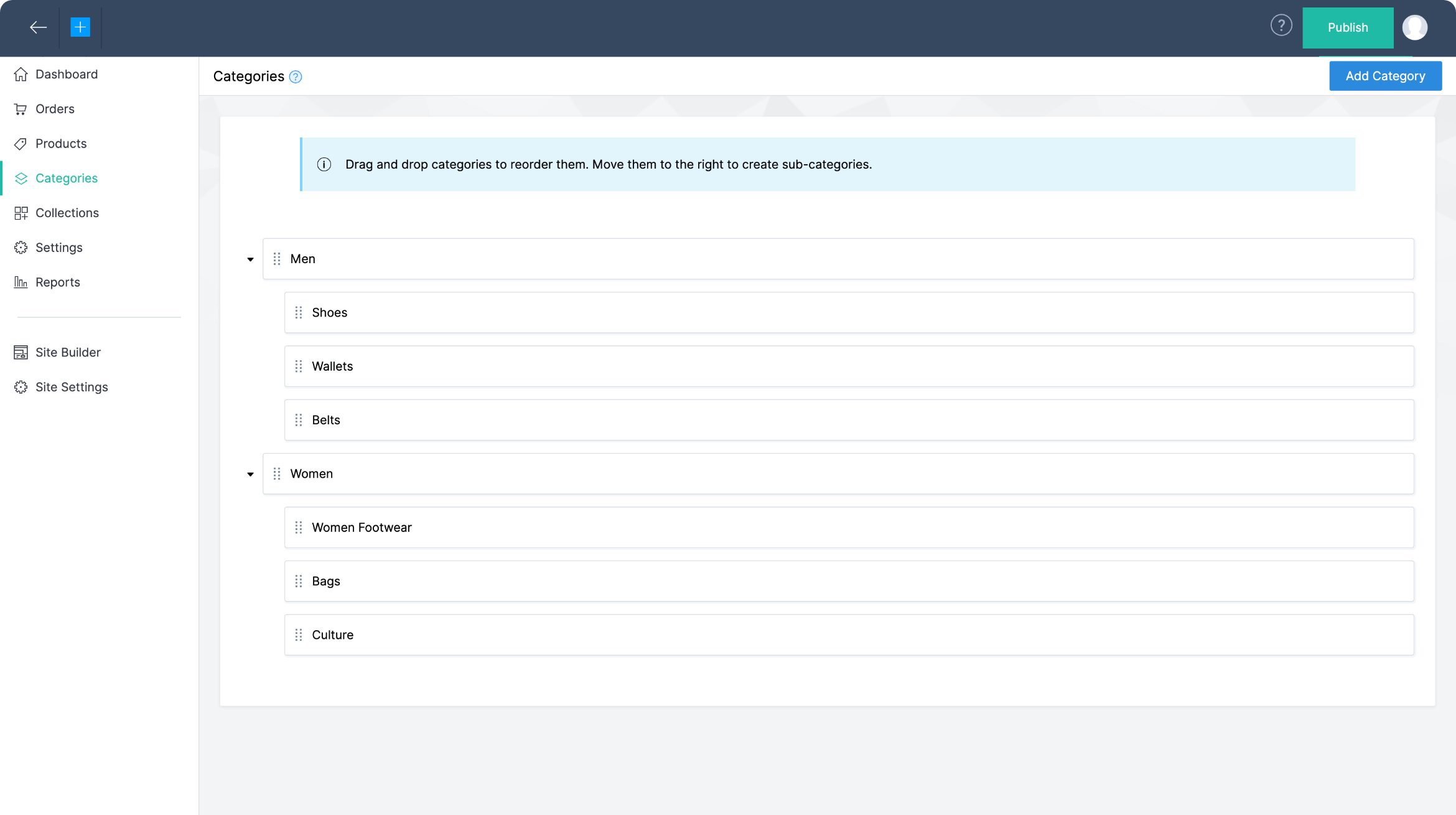 Scale
Scaling your ecommerce business
Keep track of your inventory, fulfill orders, accept payments, and let customers track deliveries—all in one place!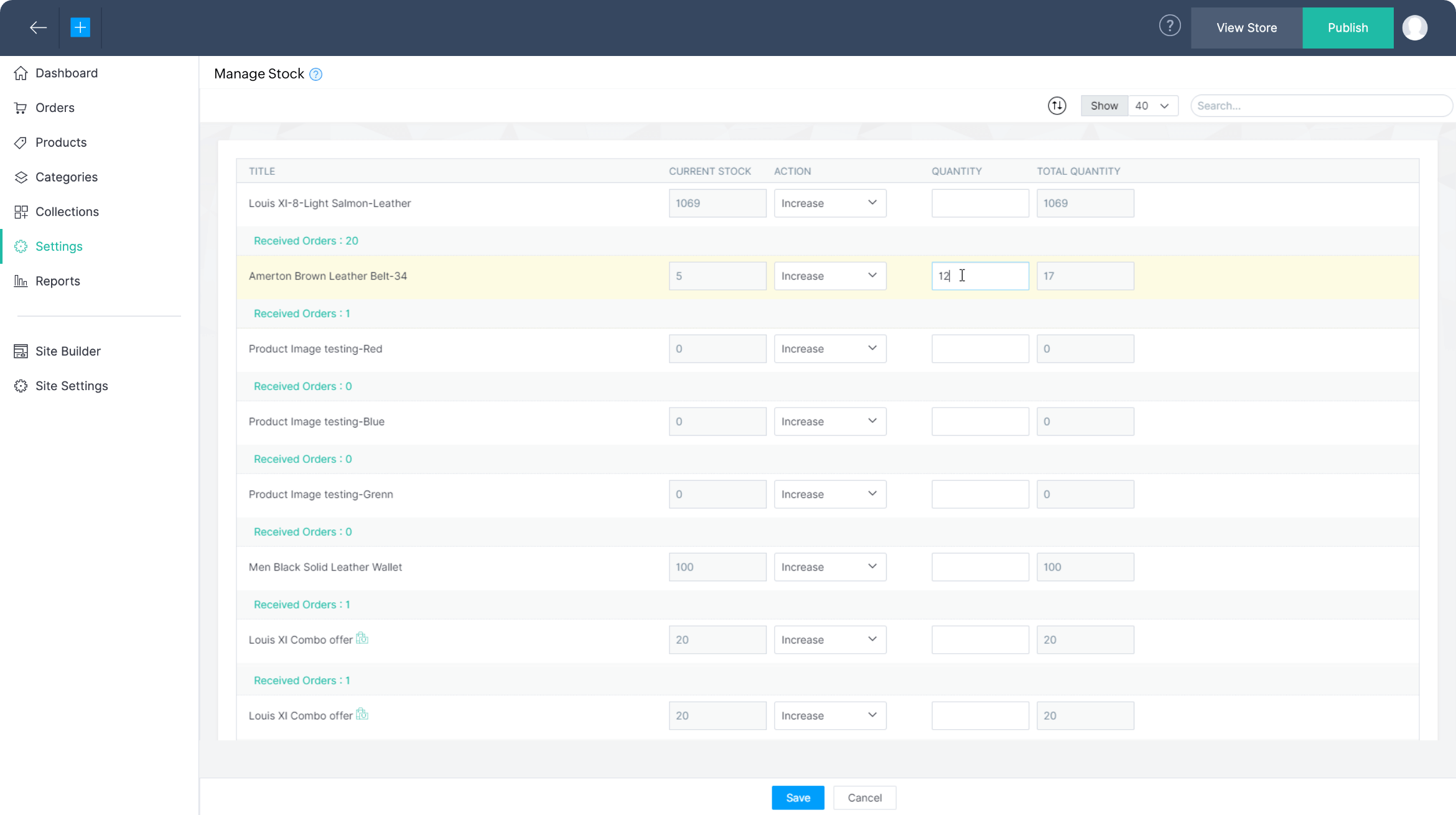 Product management
Easily add or migrate products with a single click.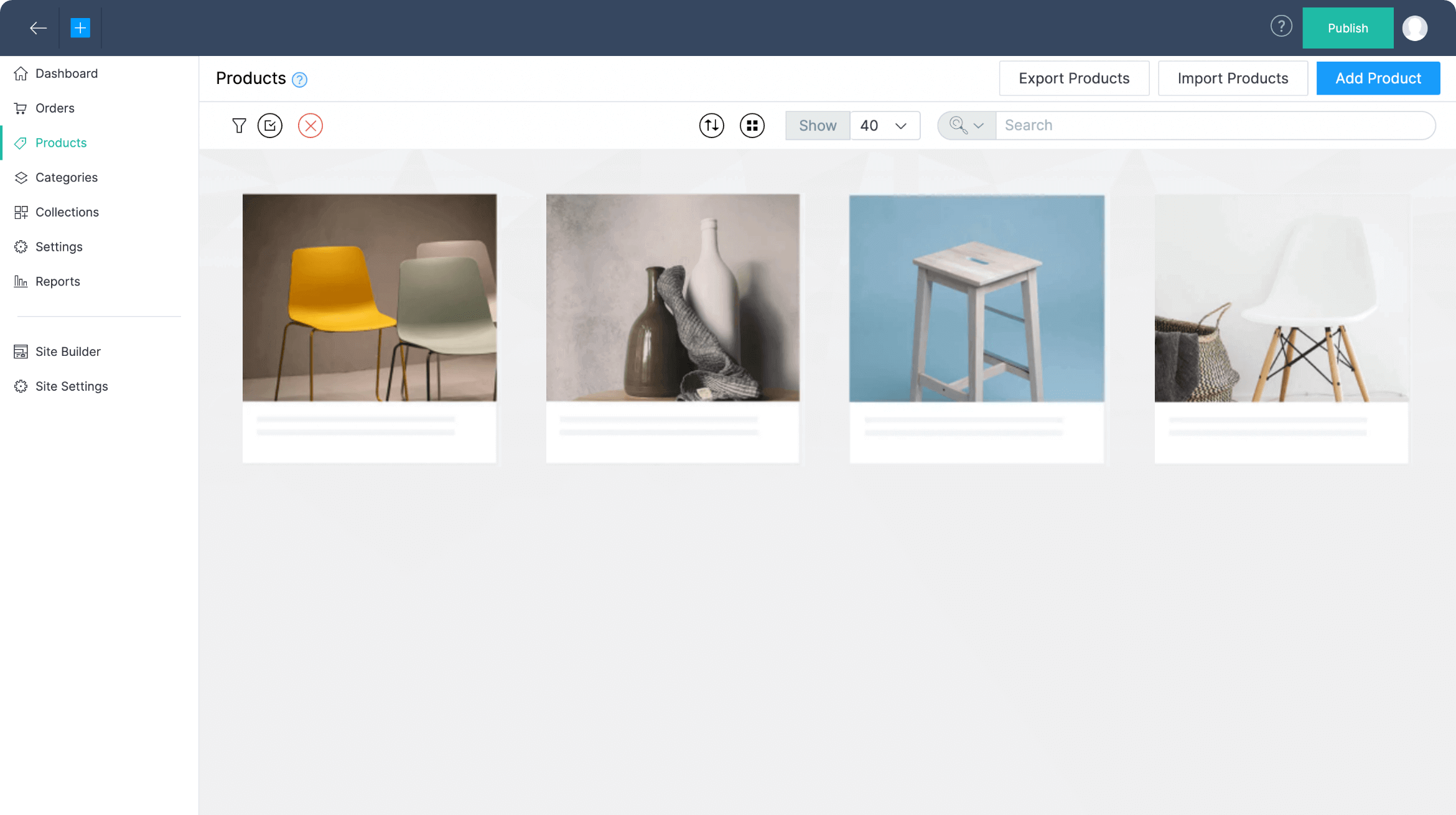 Batch and serial tracking
Products manufactured in batches, as well as ones with serial numbers, can easily be tracked in Zoho Commerce. Effortlessly manage all products, sales, and returns.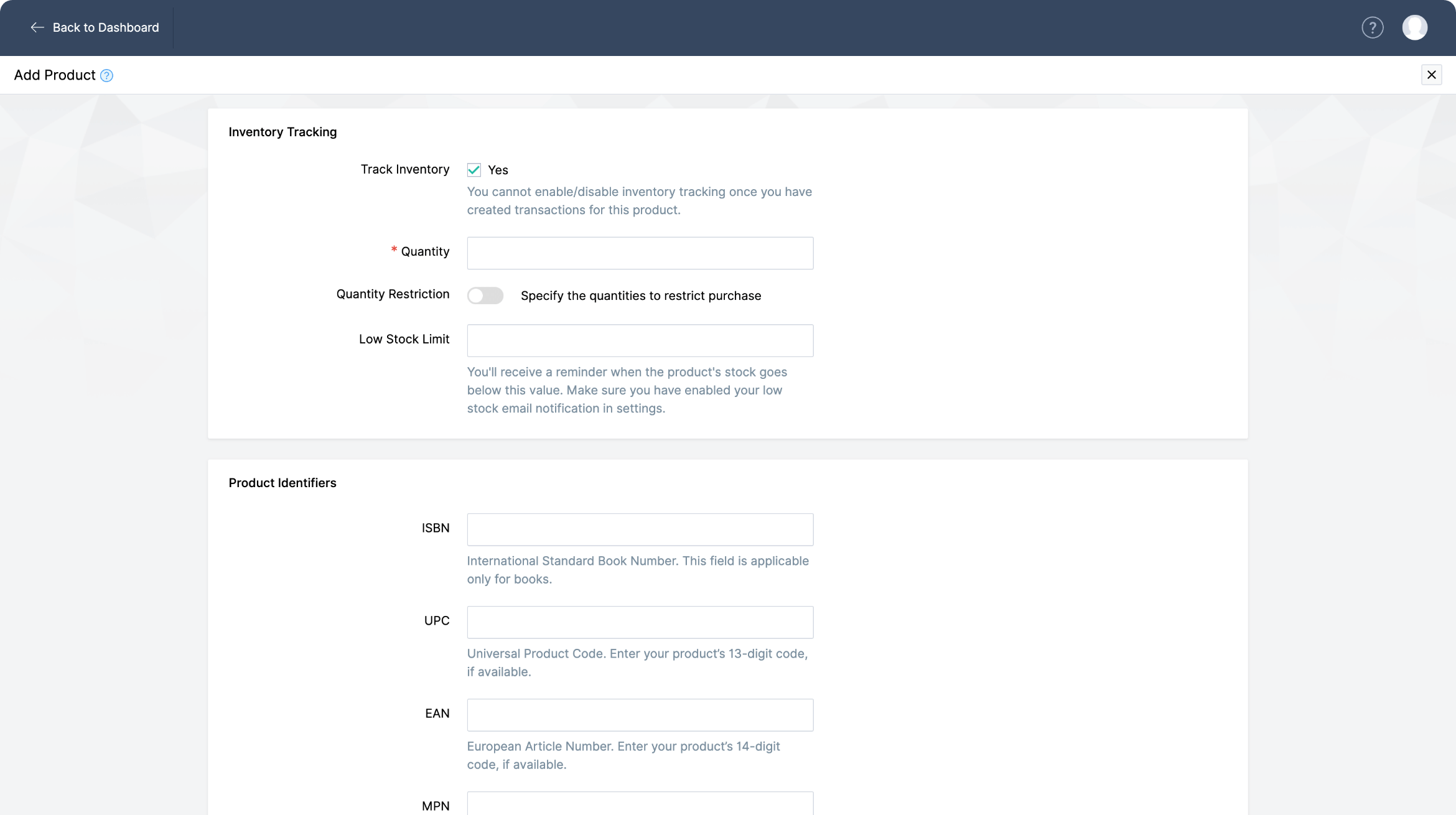 Customer portal
Give your customers access to their user profile, including current order status, saved addresses, and order histories. Allow them to cancel, return orders, and post reviews.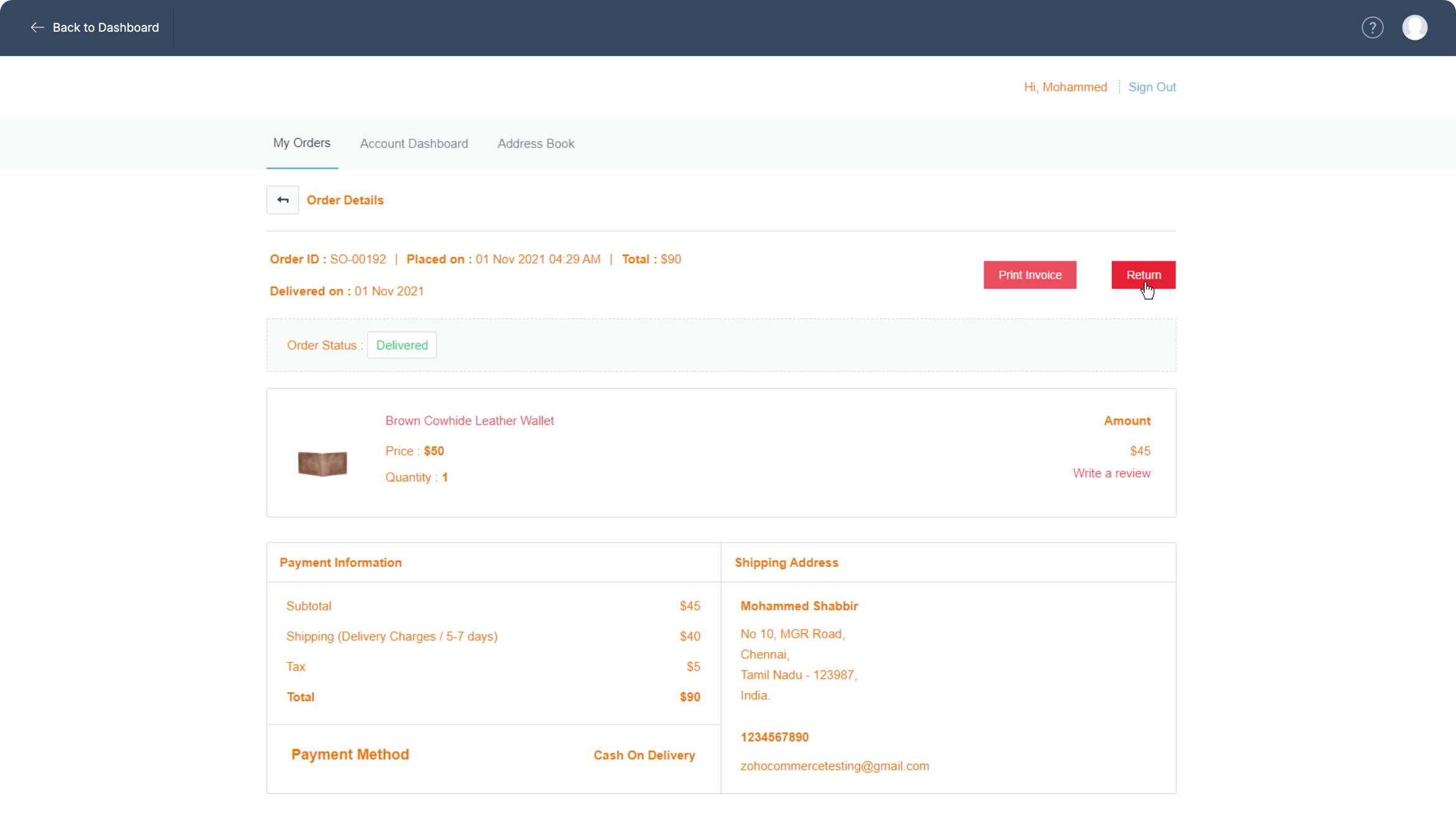 Shipping and delivery management
Integrate with your favorite carriers to streamline the shipping process. Automate payments, coupons, taxes, emails, reports, analytics, shipping, and delivery, all in one place.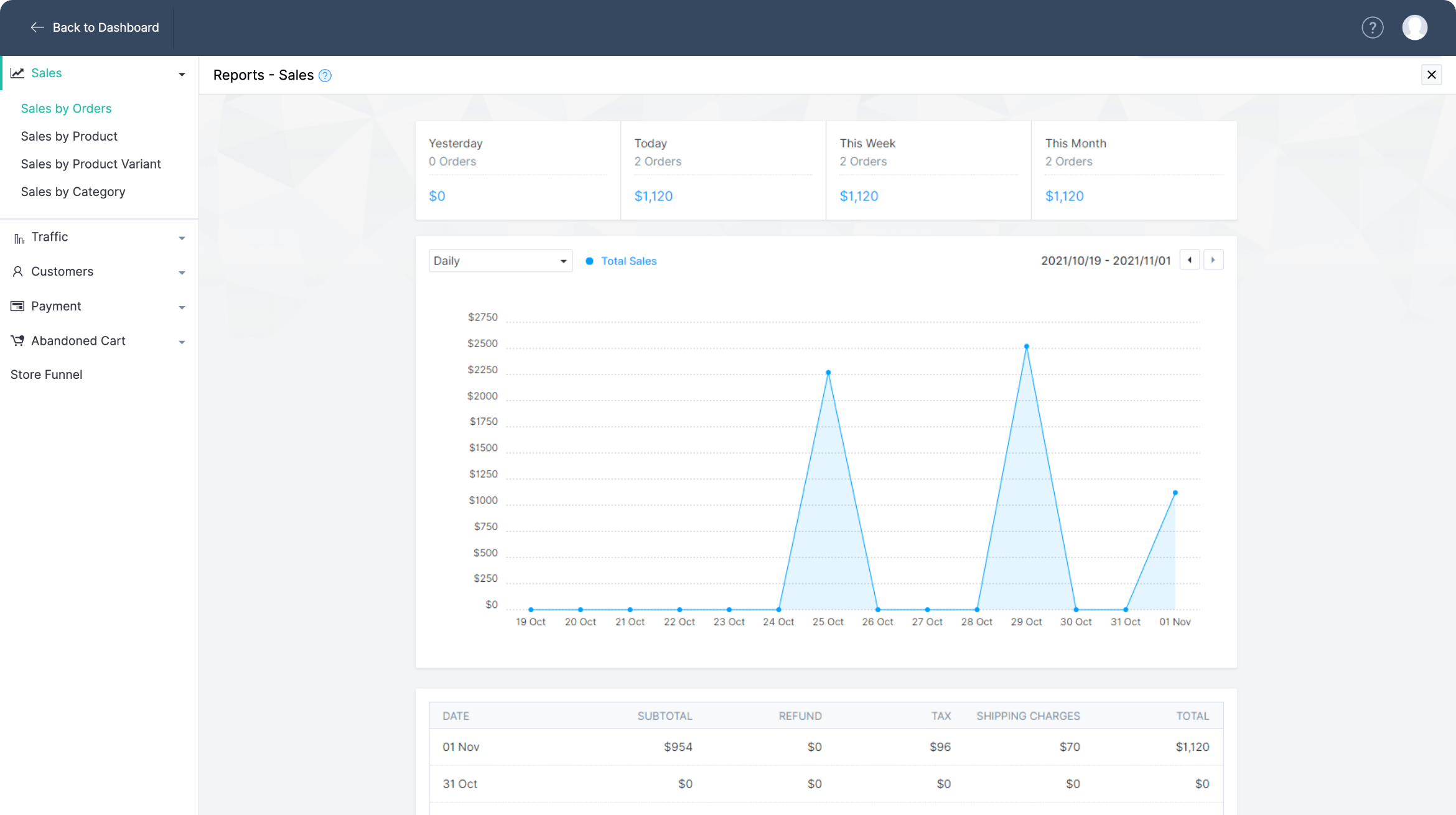 Seamless payment solutions
Choose popular payment gateways to receive online and offline payments. Zoho Commerce also helps track payment patterns to identify any fraudulent transactions.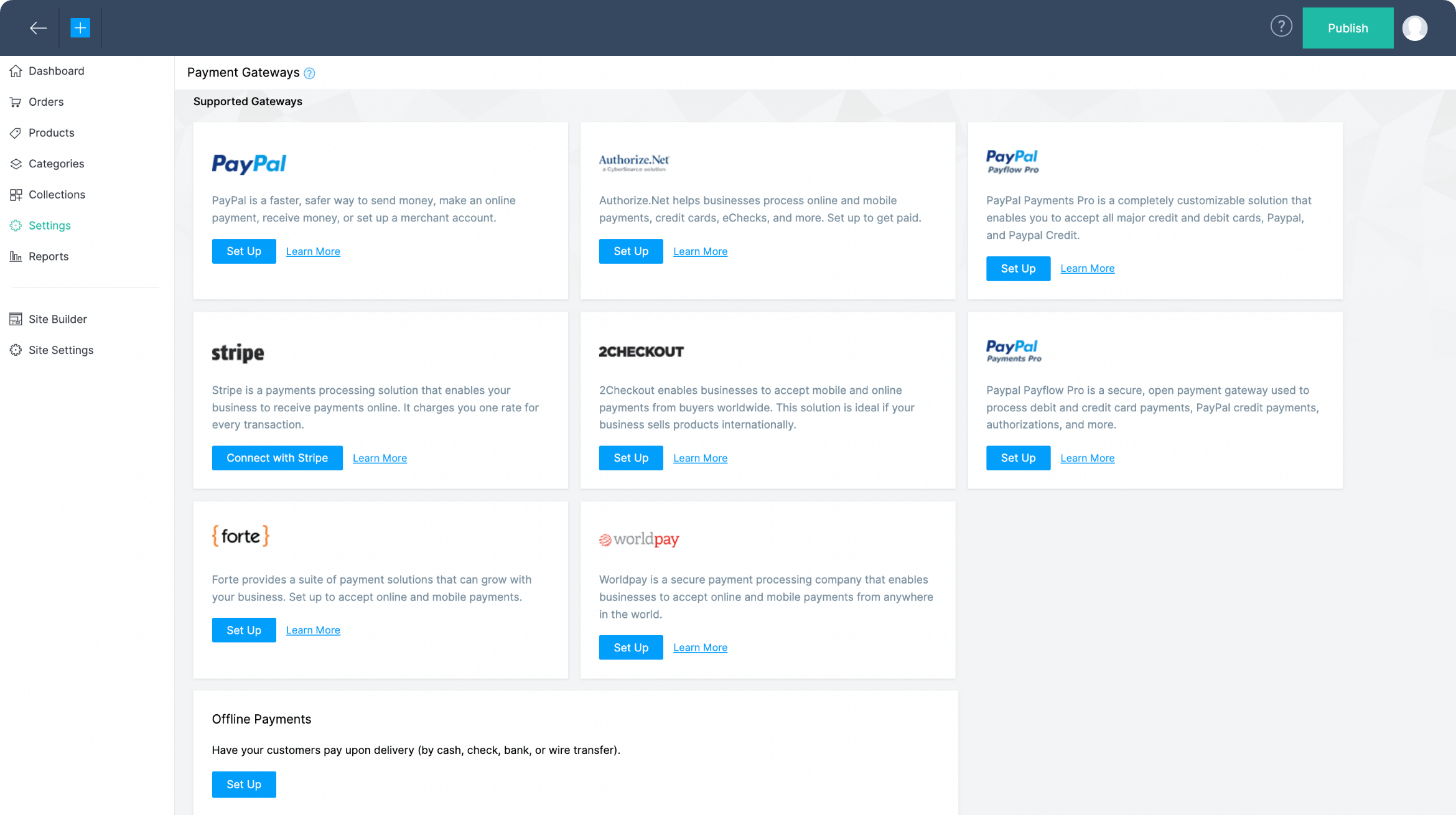 Role management
Running an online store requires more than one set of hands. As your team expands, give necessary access permissions to your employees to seamlessly run your ecommerce store.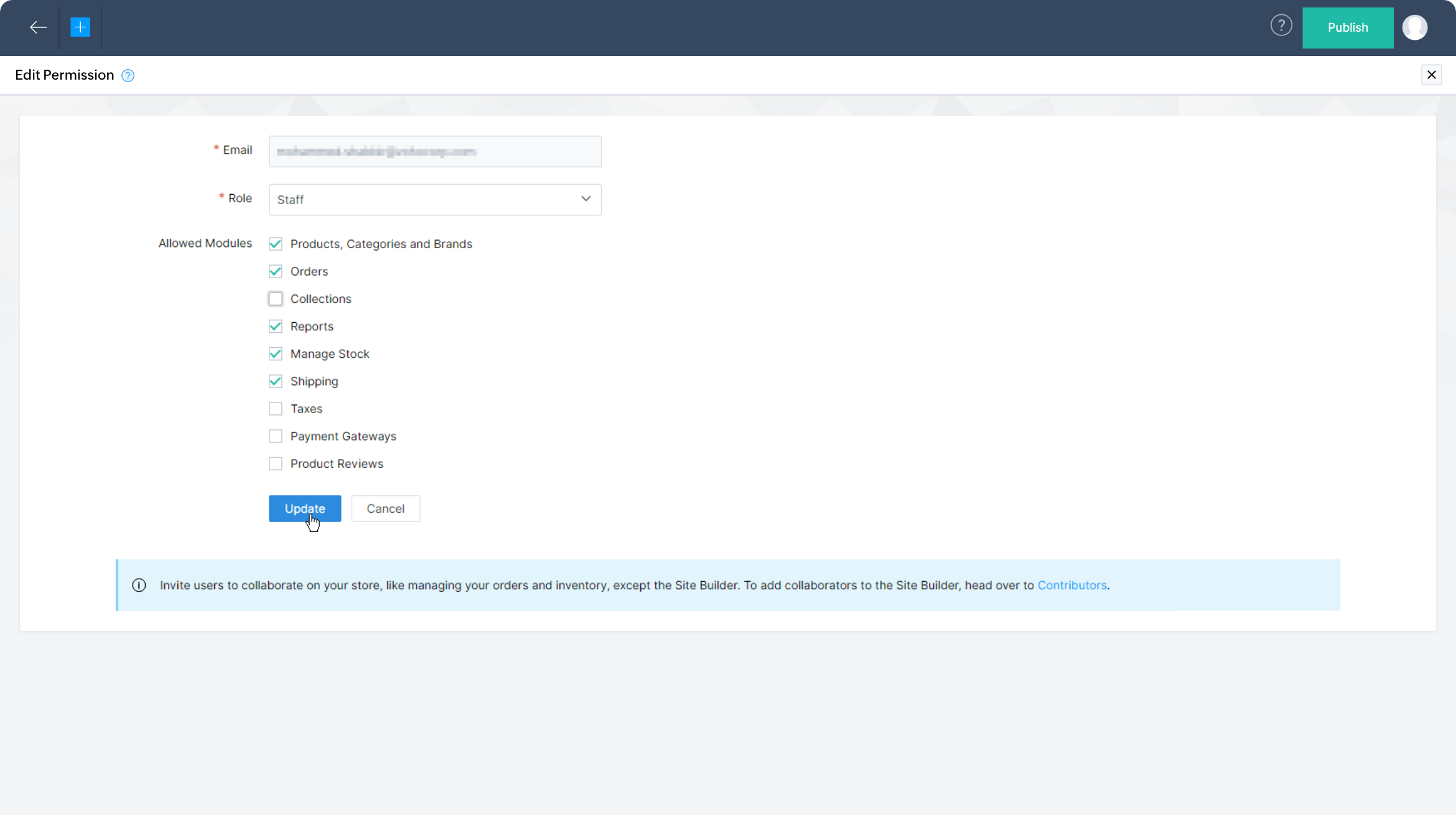 Ecommerce sales tax
Sync your store with Zoho Books to record all your transactions. Automate tax calculations, file taxes, prepare returns, and monitor your accounting with ease.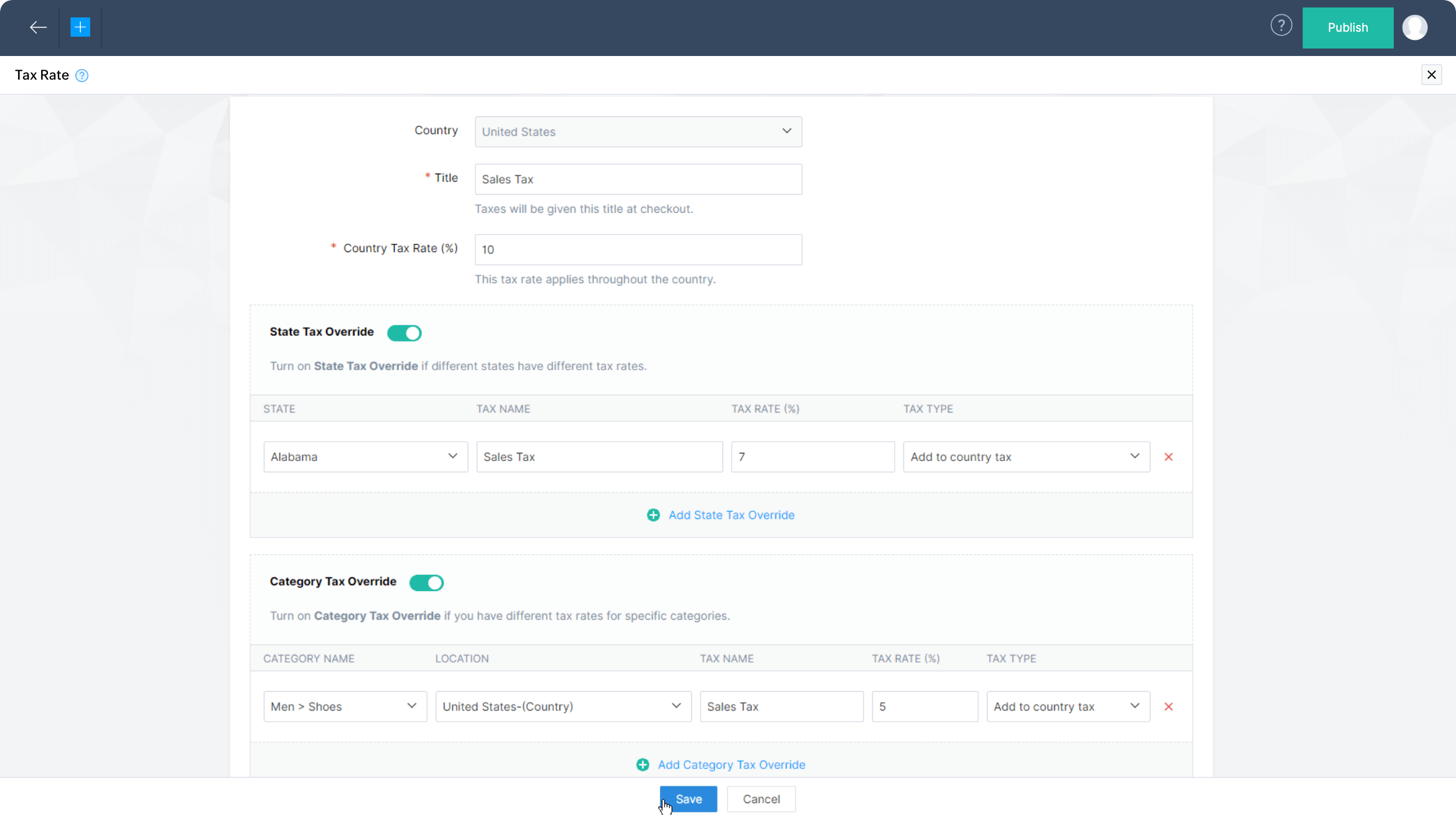 Brand
Brand building and marketing
Convert website visitors, encourage repeat purchasing, and recover lost sales from inside the same application you used to build your store. Zoho Commerce has it all!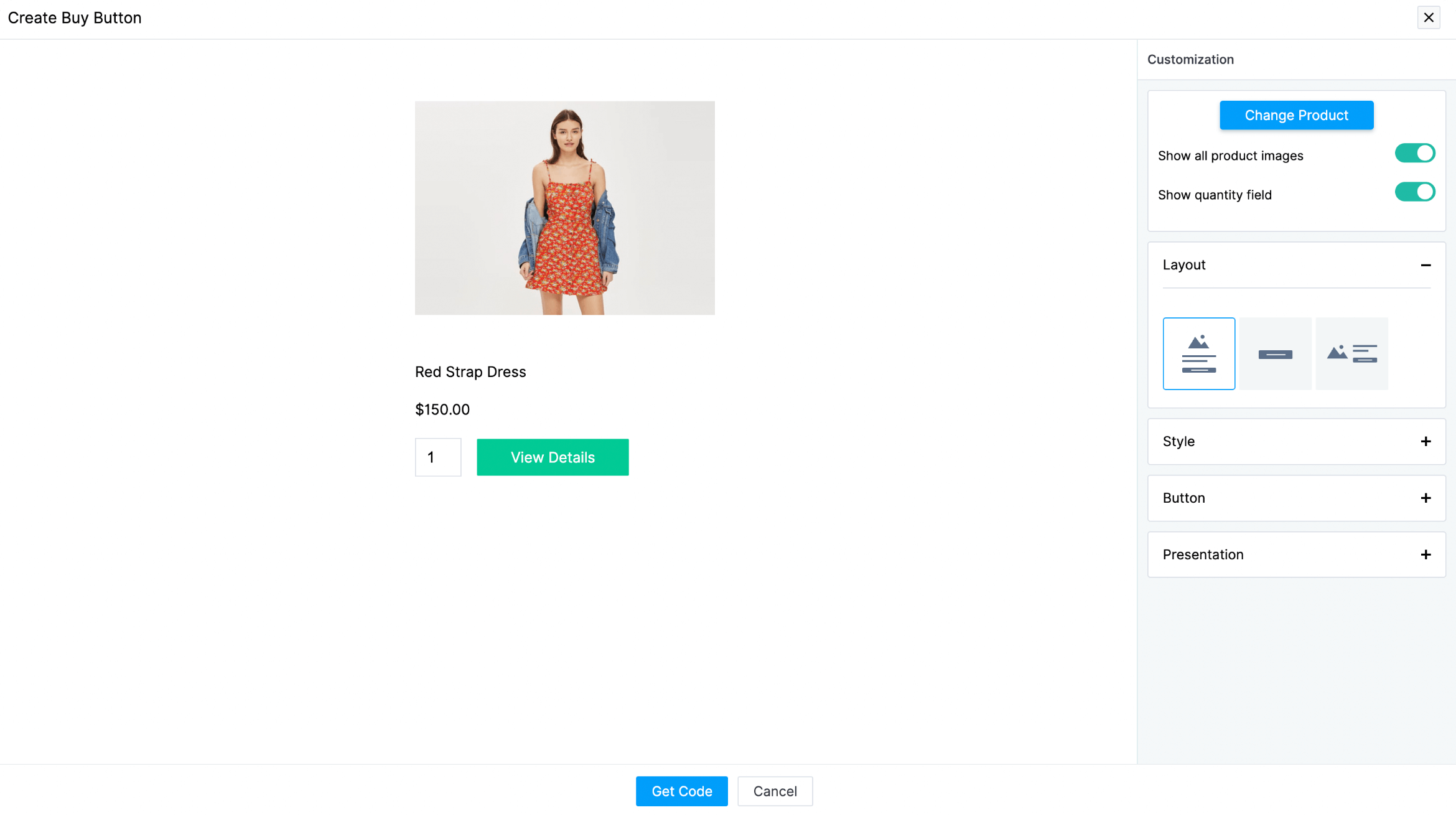 AI-powered recommendations
Boost sales with ZIA's targeted recommendations based on the customer's unique navigational pattern and purchase history.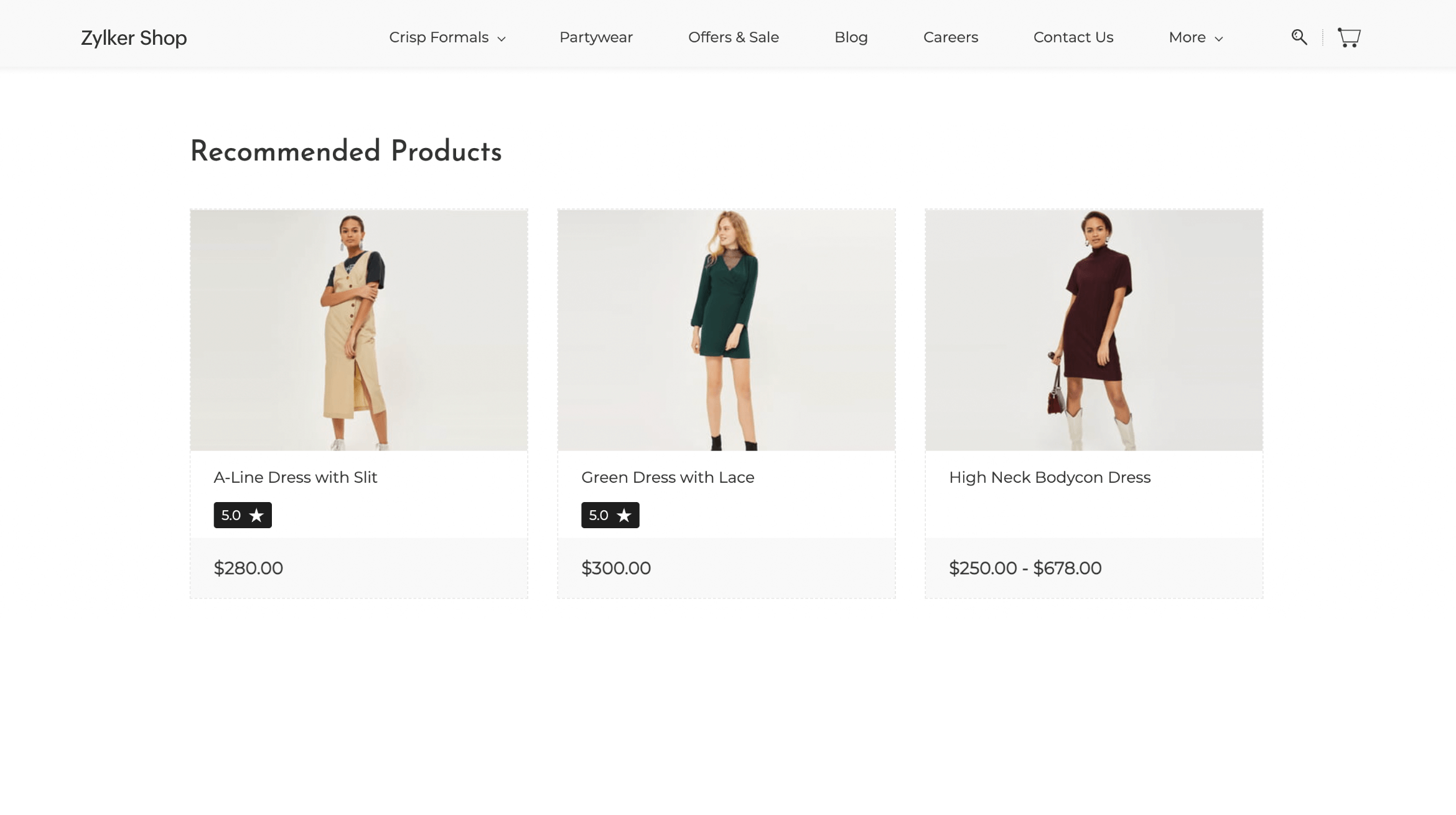 Abandoned cart recovery
Reduce the abandoned cart rate by sending strategic follow-up emails to customers who have failed to complete transactions.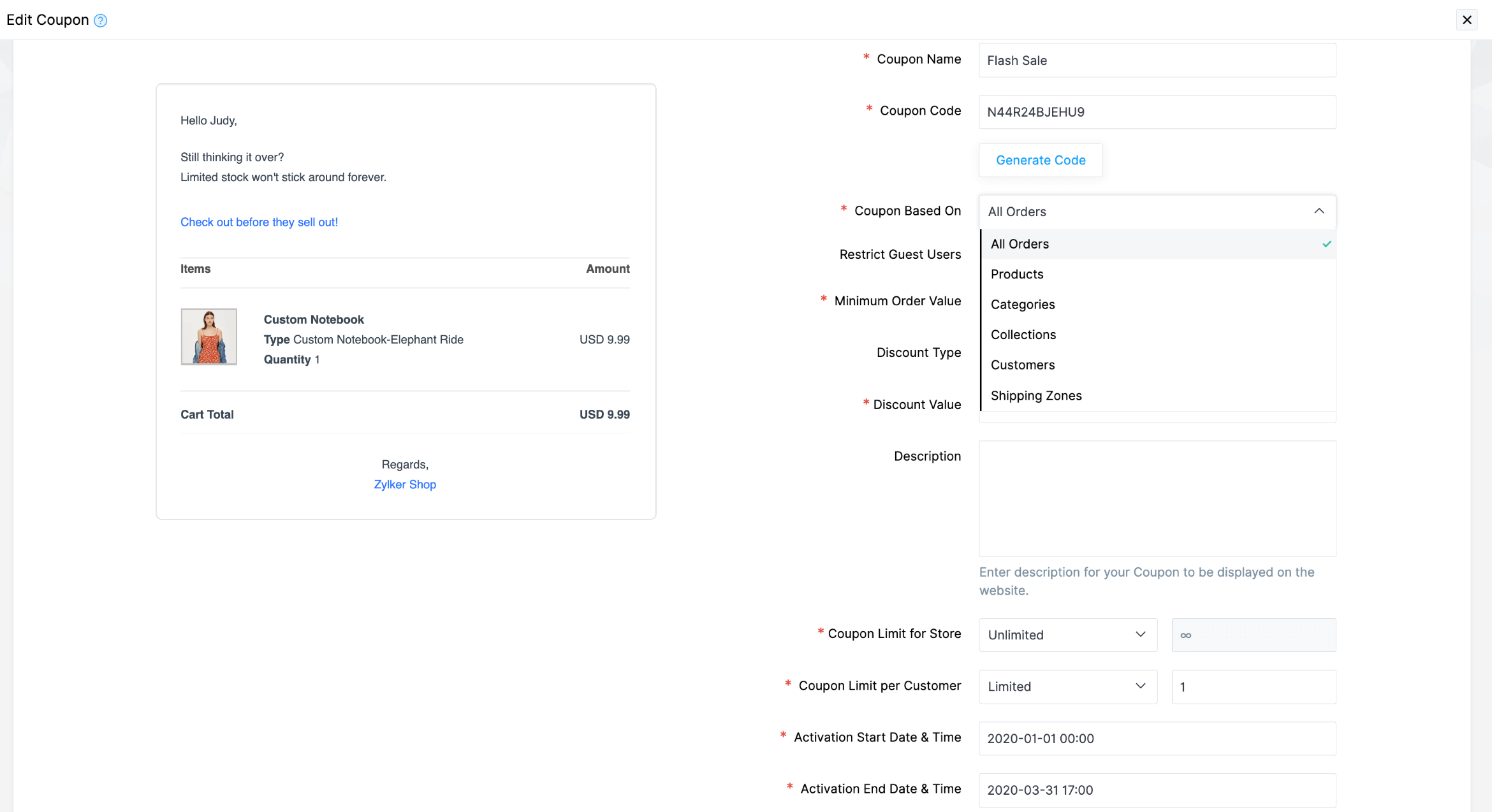 User-generated content
Collect, moderate, and display customer reviews from genuine buyers to boost your organic presence.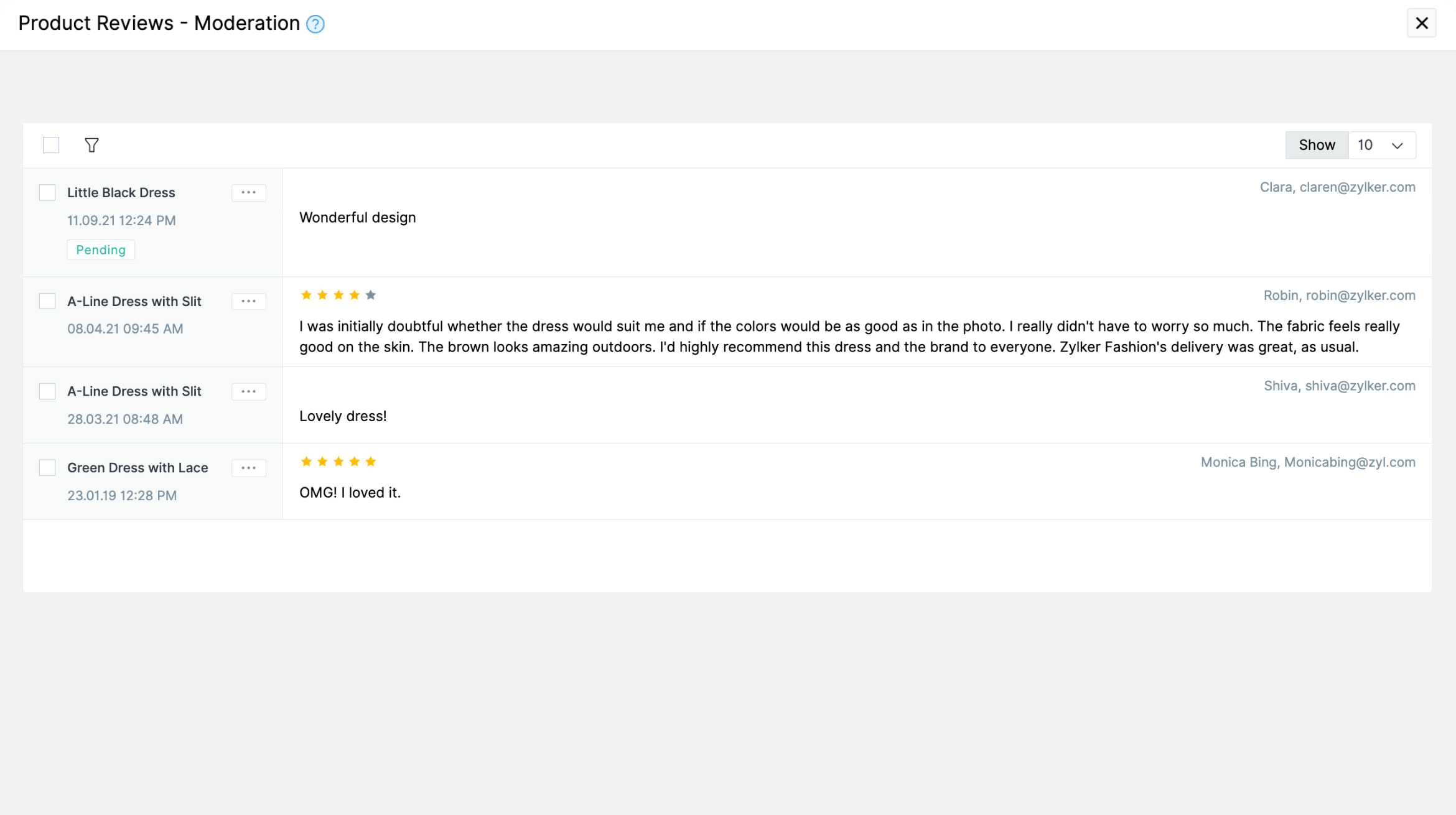 Personalized marketing
Use funnel analytics, heatmaps, and scroll maps to monitor visitor paths on your online store. Don't make assumptions; run A/B testing to know which page variations increase your conversion rate.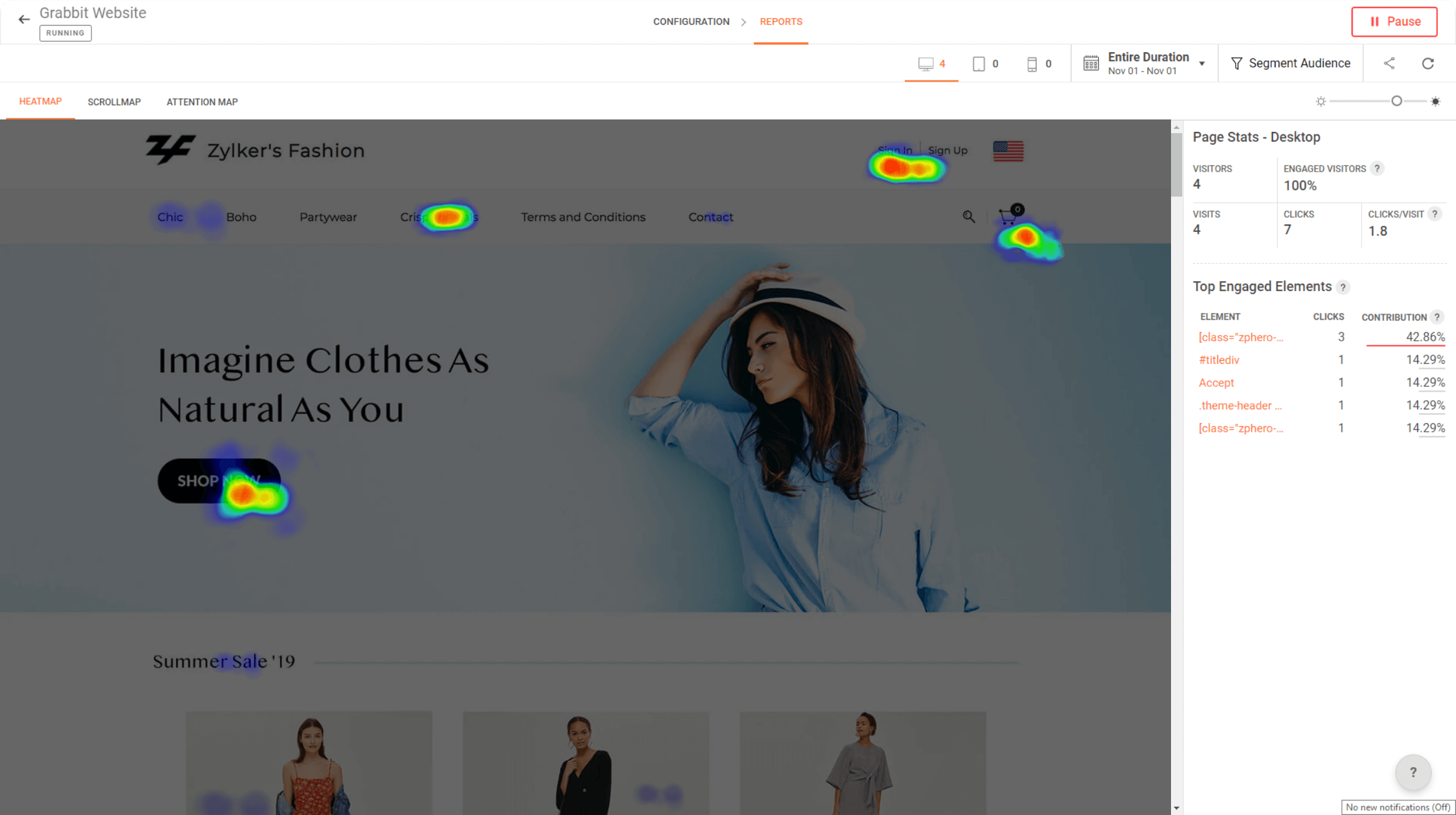 SEO-friendly stores
Your online store sitemap is refreshed periodically and built with schema from the ground up, which enables a search engine to crawl through it frequently. Identify business keywords and use them strategically.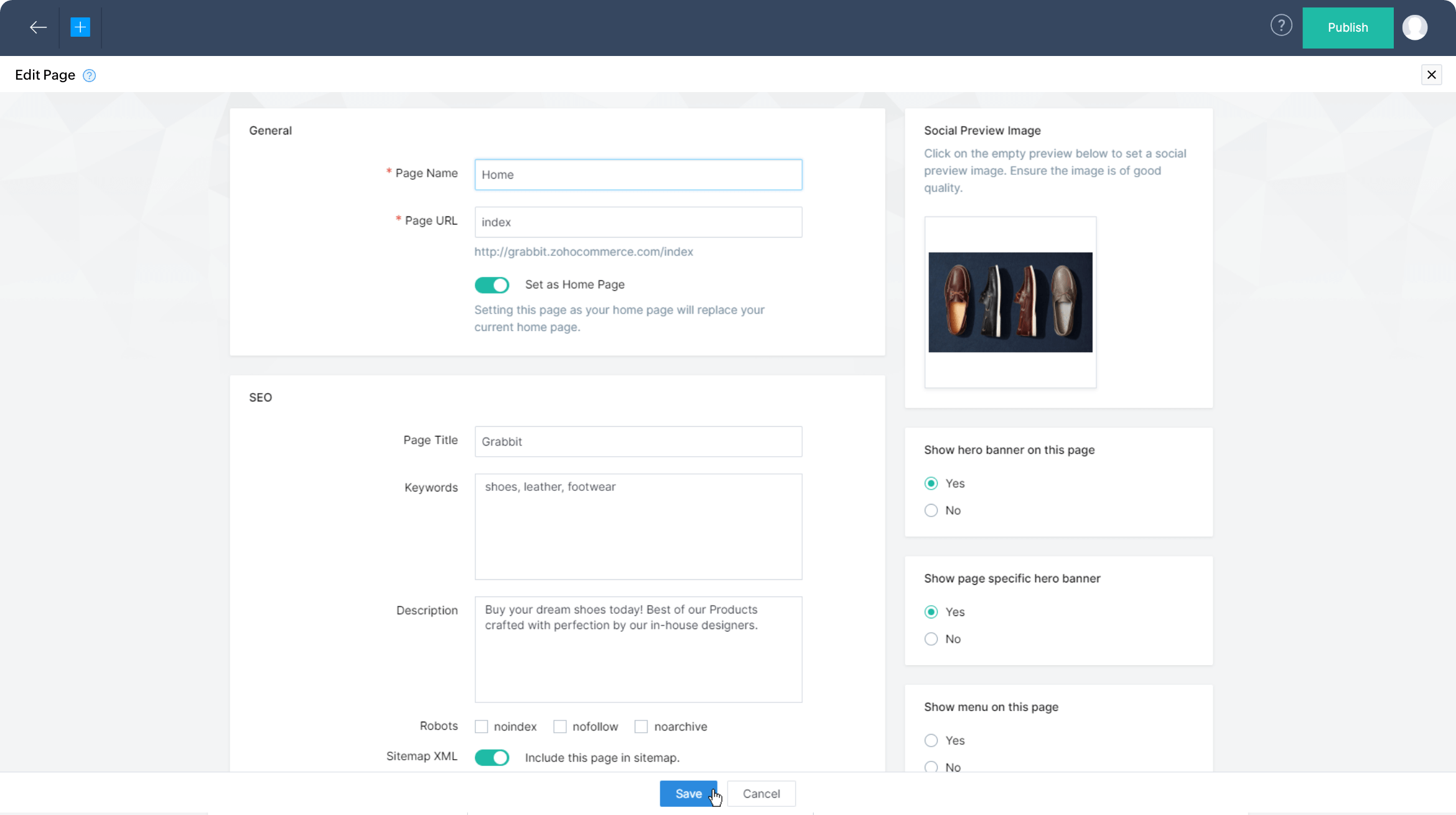 Scale with easy integrations
Integrating with other apps is essential for seamlessly running an ecommerce store. With a massive list of integrations across categories like shipping carriers, payment gateways, marketing, analytics, accounting and taxes, CRM and stock management, and productivity, Zoho Commerce is a complete business solution.
START FOR FREE
Ratings and reviews
Tried, tested, loved!