Collaboration for support agents
 Have conversations that are context and data driven. With the /ticketdetails command you can view ticket information right in your chat window.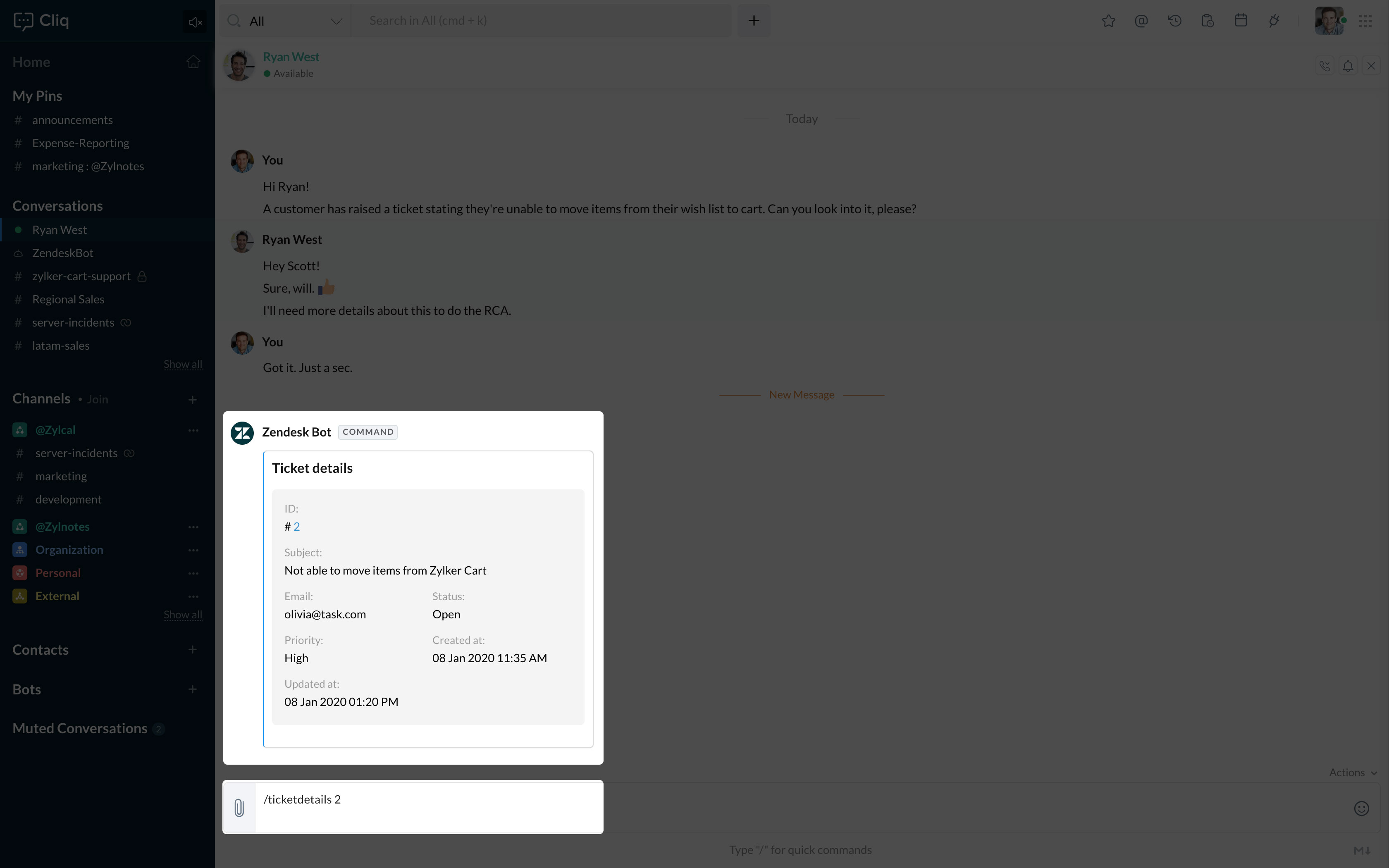 View your open tickets in Cliq
It always helps to know a little about your customer and their question before you before you try to offer a solution. Find and share any Zendesk ticket with any of your colleagues right from your chat window.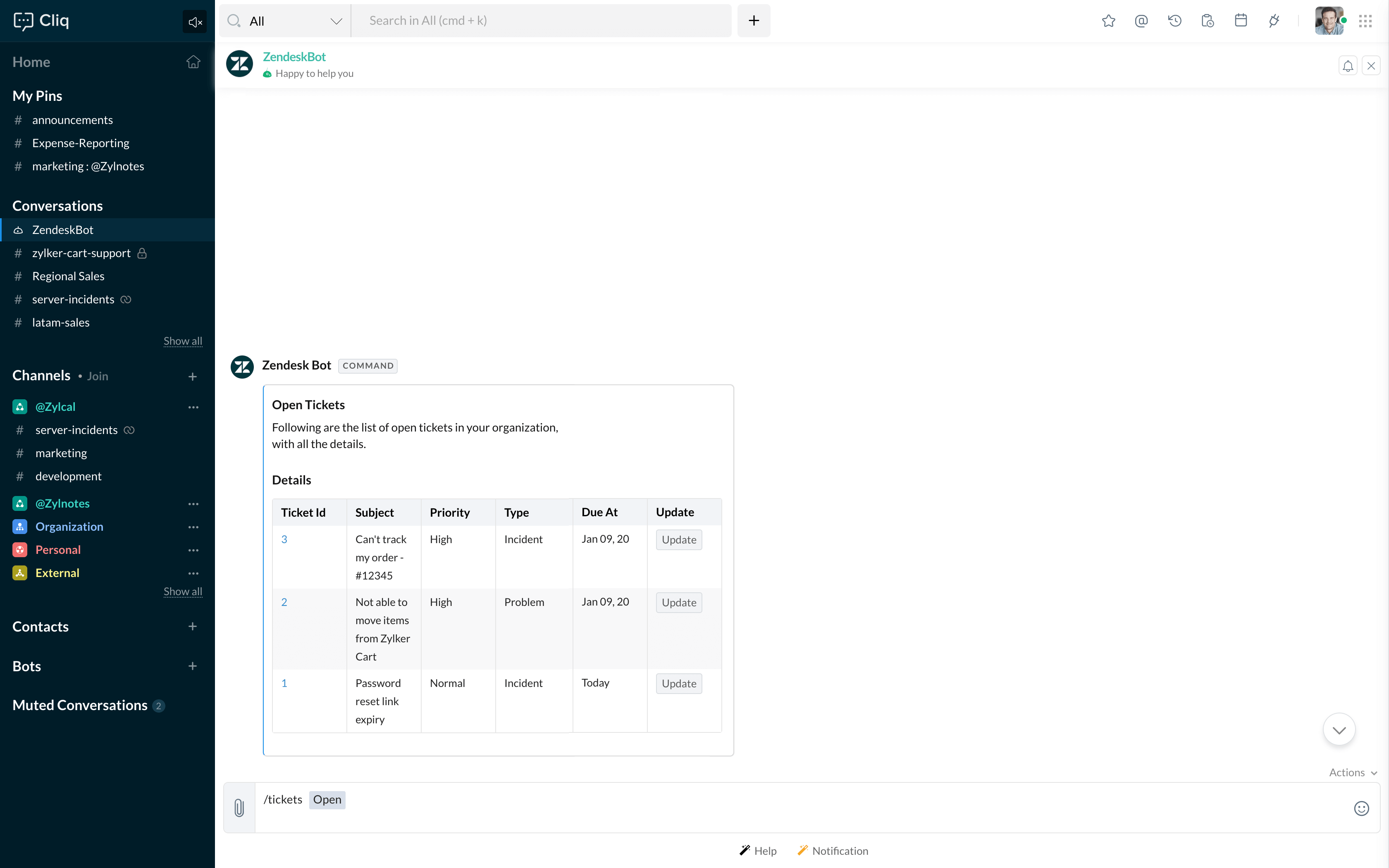 Keep a tab on those pending tickets
Stay notified about assigned, pending, and critical tickets. Never let the pending tickets count reach a critical level. Turn on notifications from the Zendesk Bot, so you're always on top of new tickets assigned to you!