Zoho Cliq: Your go-to UCaaS platform
Zoho Cliq is a secure business communication and collaboration solution that actively unifies all types of communication–messaging, voice, video, and telephony. Collaborate seamlessly within and outside your organization with Zoho Cliq's UCaaS tools.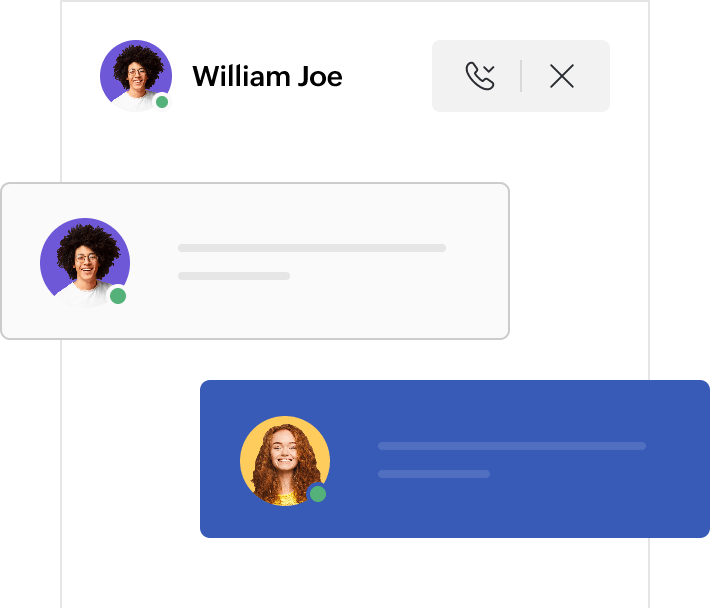 Unified messaging for efficient real-time communication
No matter what Zoho app you are using, you can access all your Cliq chats, make calls, join meetings, and interact with your colleagues from the easy-to-access chat bar.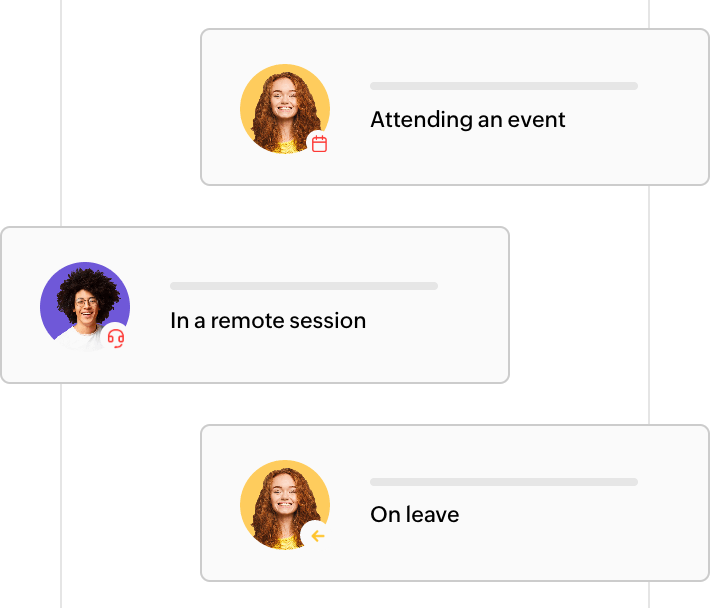 User presence status updates to keep teams in the loop
Cliq's real-time status updates keep you aware of your teammates' activities, whether they are in a meeting, away from their desks, conducting a webinar, or engaged in a remote support session with a customer.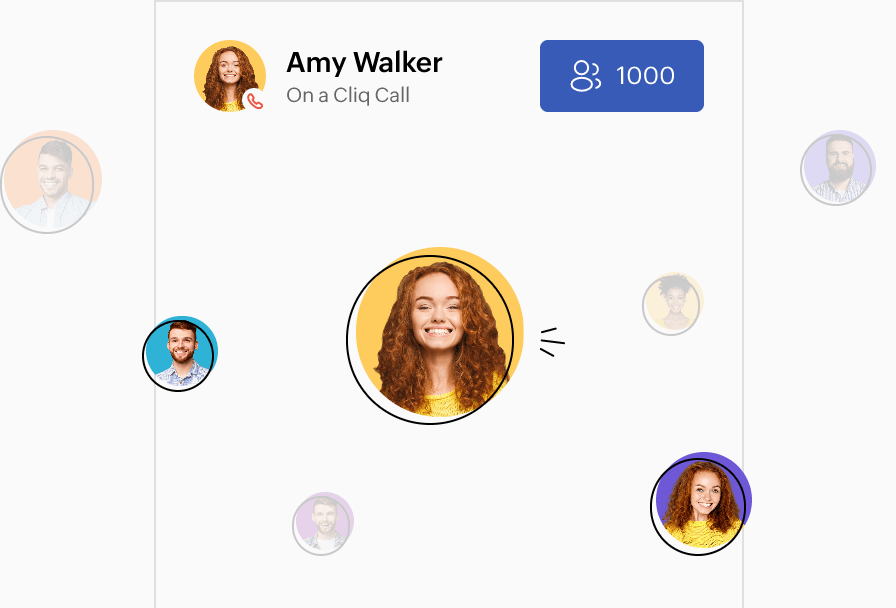 Audio and video conferencing to connect from anywhere
Want to connect with your team for an important discussion? Cliq's audio and video meetings accommodate up to 1,000 participants in any location.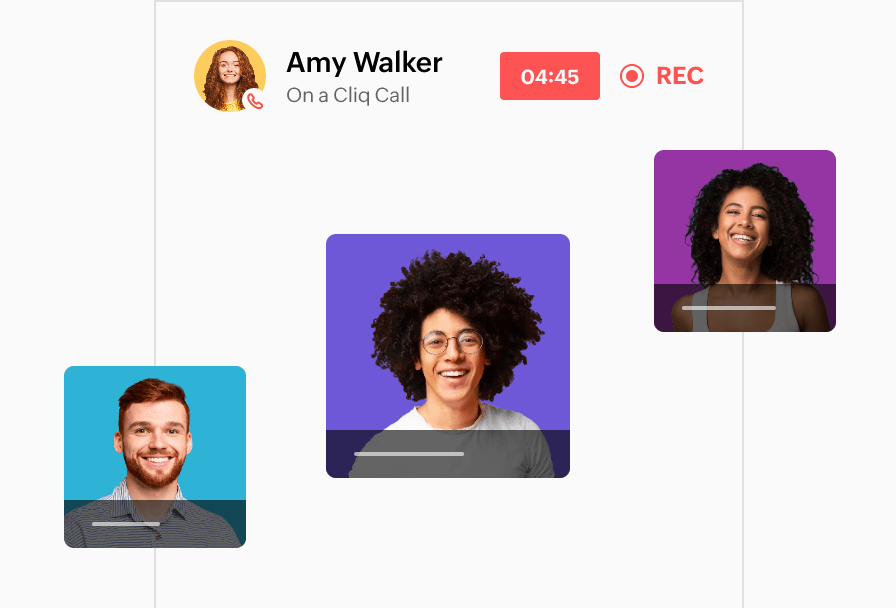 Call recording to revisit your important discussions
Record your business calls to revisit them whenever needed in Cliq. Use call recordings to coach your sales and support teams, capture essential meeting highlights, and improve your operational efficiency.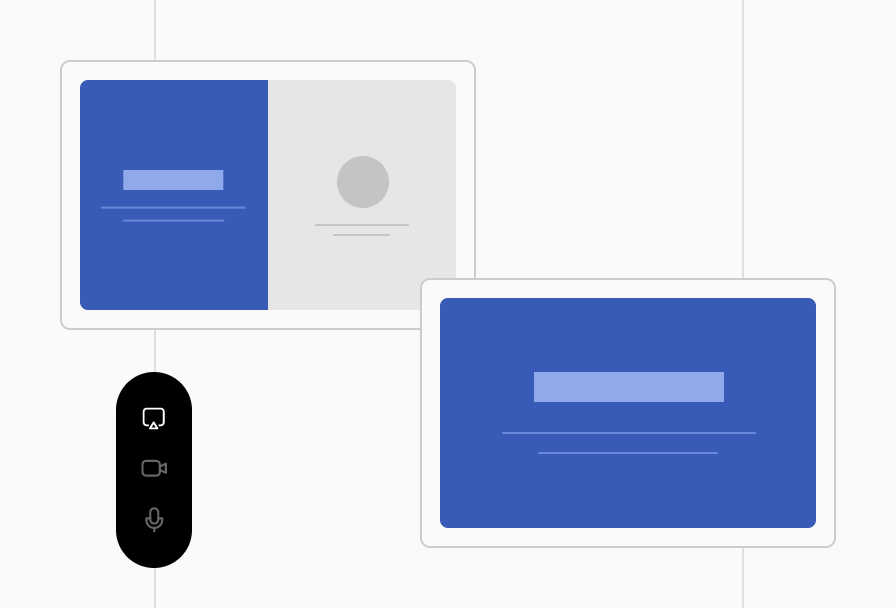 Desktop sharing for productive collaboration
Deliver powerful presentations and facilitate productive discussions by quickly sharing your screen in real time. Cliq supports screen sharing for both audio and video calls.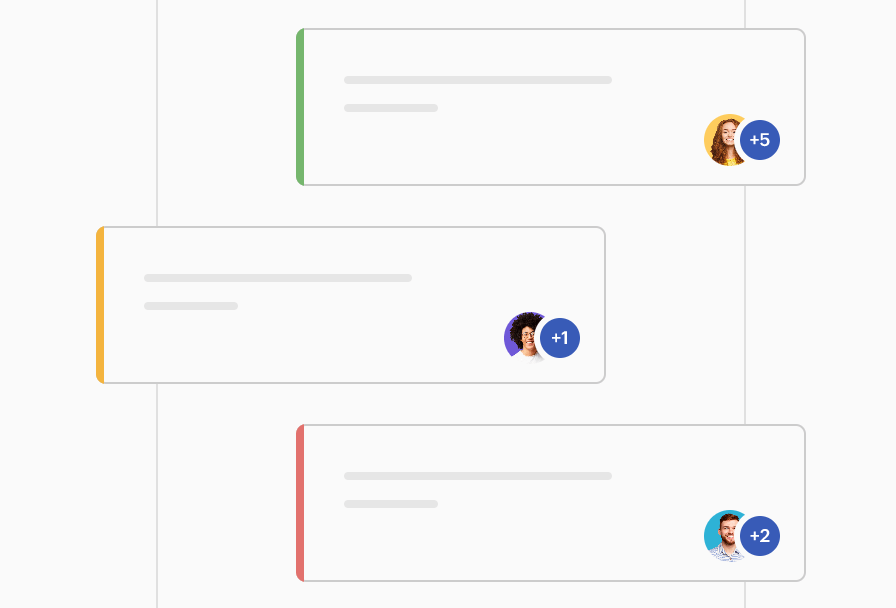 Project management to keep track of your tasks
Stay on top of your upcoming tasks and deadlines by integrating Zoho Cliq with Zoho Projects.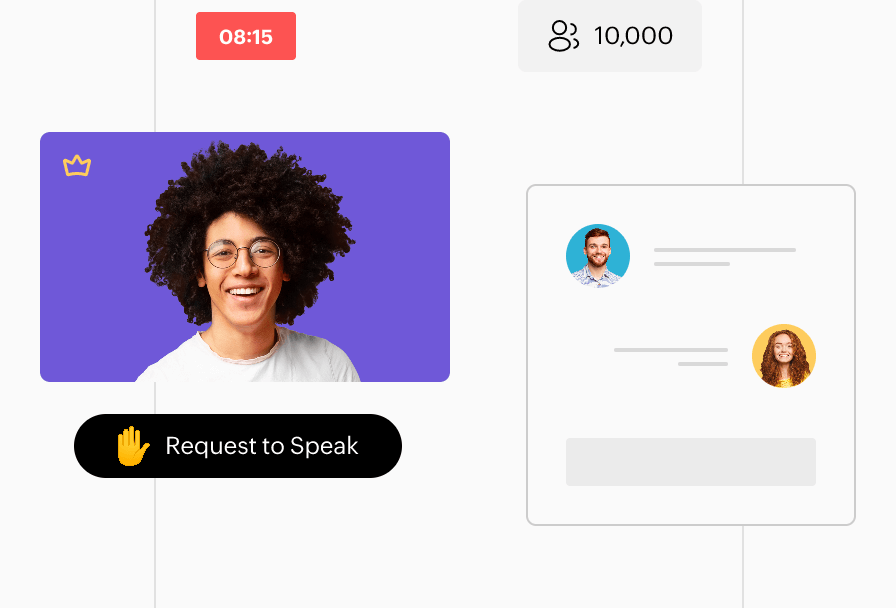 Training and live events for a wide audience
Conduct employee training and live events with video broadcasting to over 10,000 attendees. Assign co-hosts and speakers to your sessions and allow people to join without downloading any software.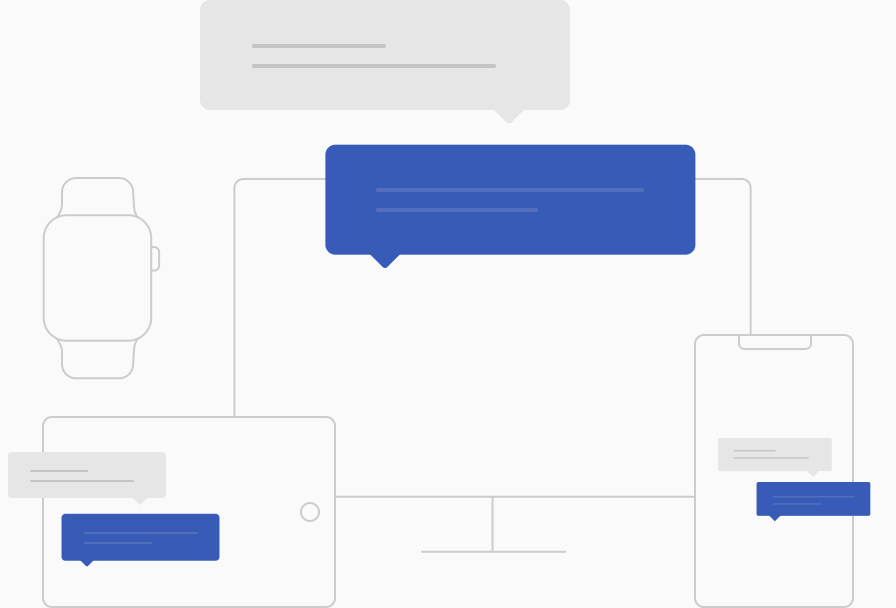 Mobile apps for on-the-go communication
Maintain consistent communication, even when you are away from your desktop, by continuing conversations from your mobile device. The Zoho Cliq app is available for both Android and iOS devices with support for wearable devices, like Apple Watch and WearOS. You can also access Cliq from your iPad, CarPlay, and Android Auto.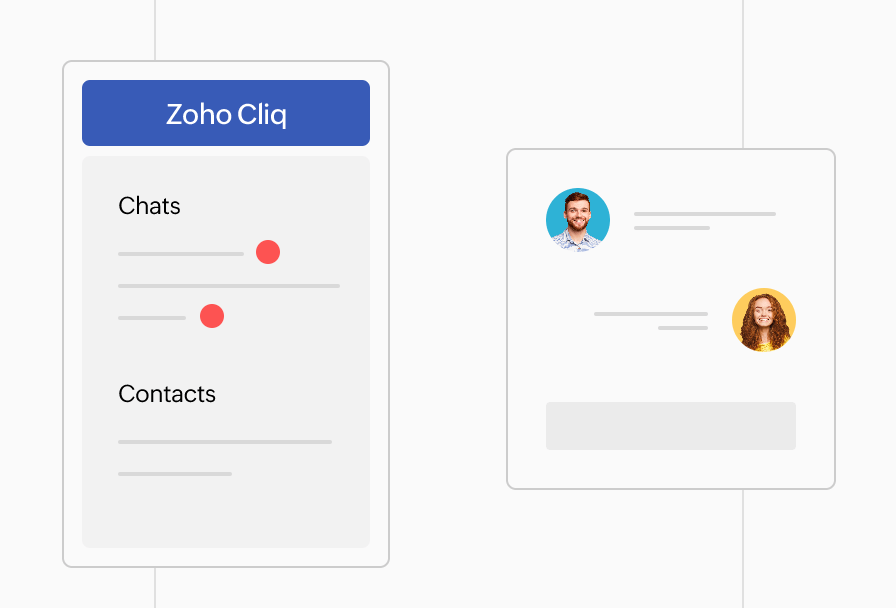 PBX integration for unified calling
Use the third-party integrations and extensions available in Zoho Marketplace to minimize context switching, save time, and improve productivity. Bring all your data from other apps into a single interface.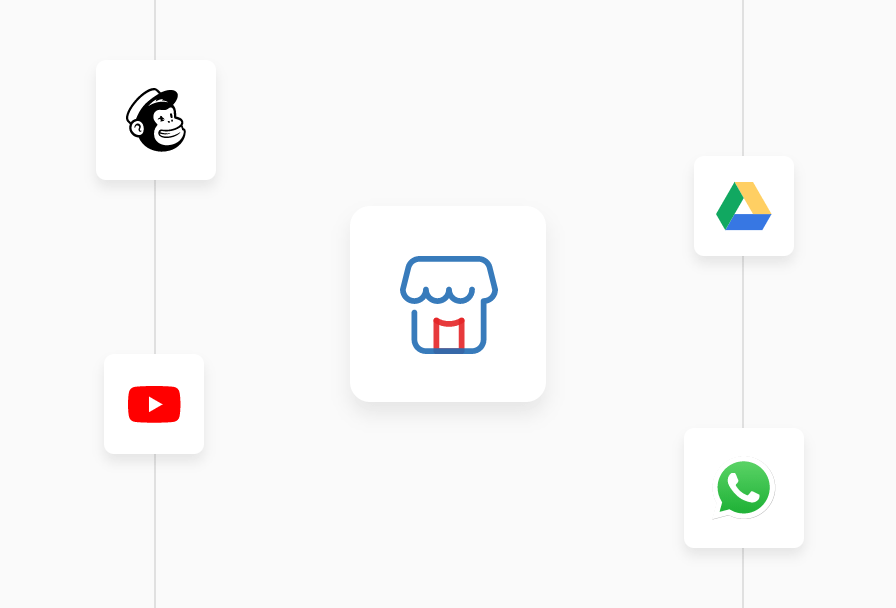 Third-party integrations to manage apps from one interface
Use the third-party integrations and extensions available in Zoho Marketplace to minimize context switching, save time, and improve productivity. Bring all your data from other apps into a single interface.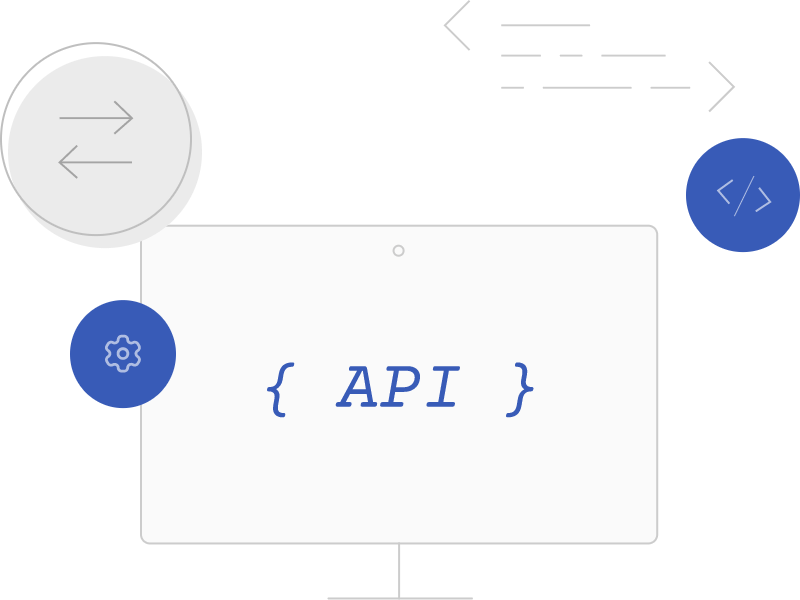 Communication APIs for a customized experience
Integrate the tool of your choice with communication APIs provided in Zoho Cliq. Customize your collaboration experience by connecting apps that facilitate free-flowing conversations.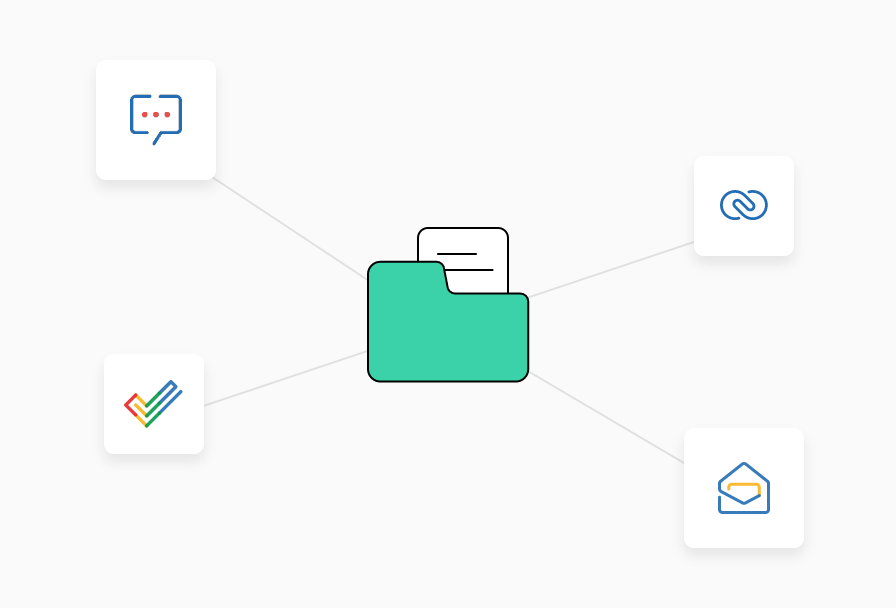 Active Directory sync for centralized management
Zoho Cliq supports sync with Active Directory and any LDAP server, providing administrators a centralized platform to manage users and features. All your organization's accounts can be handled from the company's active directory.
Why do you need UCaaS for your business?
UCaaS is a growing trend that is set to replace all forms of traditional, on-premise communication due to its flexibility and ease of use.
Reduction in operational cost
Minimization in IT workload
Increase in uptime of communication services
What makes Zoho Cliq the ideal UCaaS platform?
The way we work has evolved over the years, which is why a well-integrated communication solution is a business necessity. In a market flooded with UCaaS platforms, choosing the right provider can be challenging. Here's why you should opt for Zoho Cliq:
Quick scalability

It's all in the cloud. You don't need the help of your IT team to set up a new phone connection or deploy multiple functions in Zoho Cliq. You can buy licenses, and scale when there's a need in just a matter of minutes.

Reliability with 99.99% uptime

Zoho Cliq delivers 99.99% uptime. Your organization's work and productivity depend on communication and collaboration. Cliq ensures a consistent, seamless connection.

Customer support all through the work week

Nothing gives us more joy than a happy customer. Zoho Cliq's customer support team is available all week to provide assistance. Simply email, call, or request a demo, and our team will get back to you ASAP.

Trustworthiness and responsiveness to market trends

We're constantly updating our features to cater to the needs of our customers, especially now that many are transitioning to a full-fledged hybrid work model.

Enterprise-grade security

There's nothing more important than choosing a UCaas provider that prioritizes security. Zoho Cliq maximizes privacy by keeping your conversations encrypted and free from third-party attacks with role-based security, stronger password policies, and enterprise-level mobility management.
What our customers say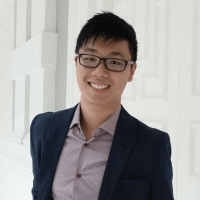 "Zoho Cliq is not only as a chat application, but also as an information lifeline for the company. We can easily collaborate on multiple projects, attend meetings and screen-sharing sessions, and instantly exchange documents to bring out the best campaigns for our clients. We use Zoho Cliq for communication. It helps us feel that we are working together (physically) even when we are not."
Xavier Tan
Co-Founder, Heroes of Digital
Unify your communication processes today!
Contact us