Bring your meetings to
your TV
With the Zoho Cliq app for Android TV, you can view your meetings from the big screen and get a more immersive meeting experience.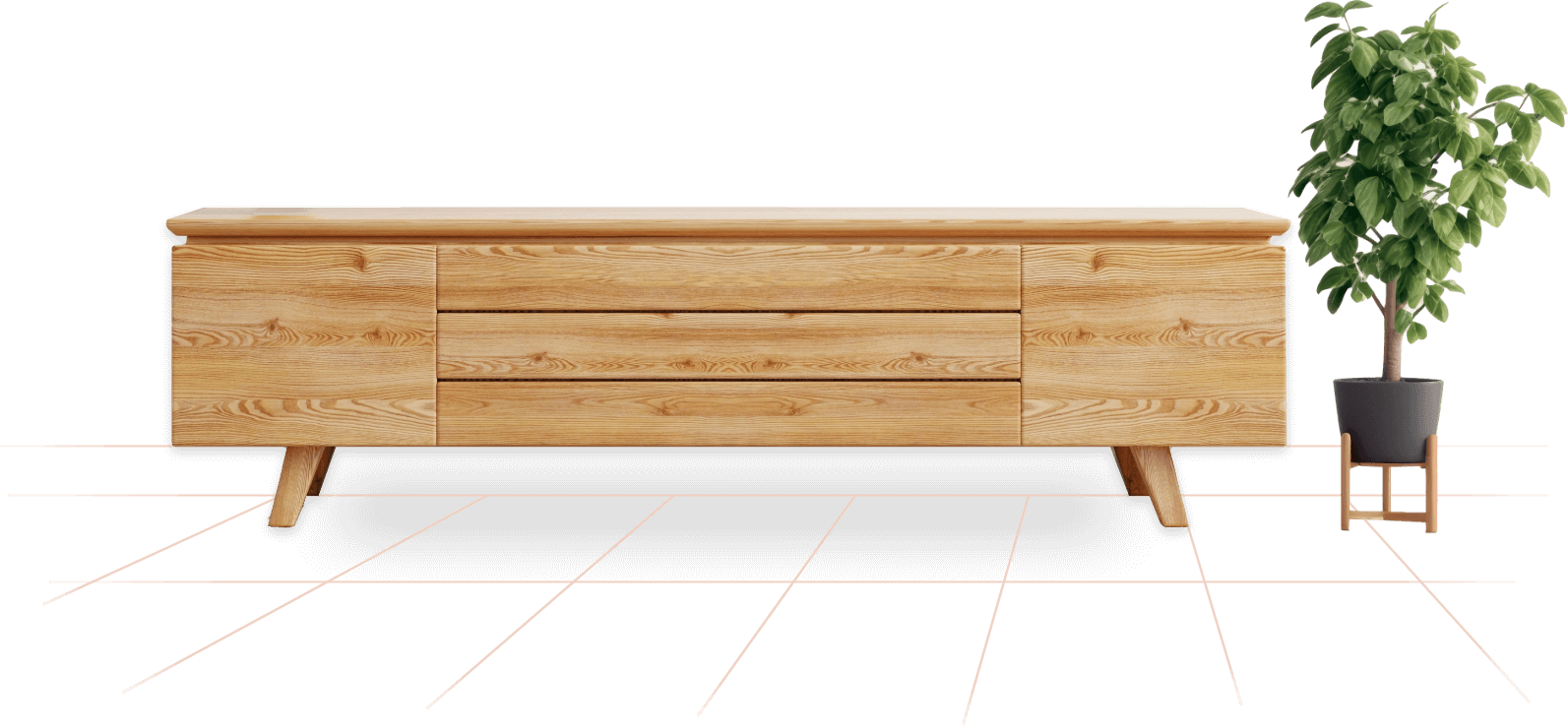 The bigger, the better
What's better than Cliq meetings? Cliq meetings on a bigger screen. Connect and communicate like never before.
Stay on top of your upcoming meetings
View all your upcoming meetings from the app, and don't miss out on anything important. Hosts can also start a meeting 15 minutes before the scheduled time.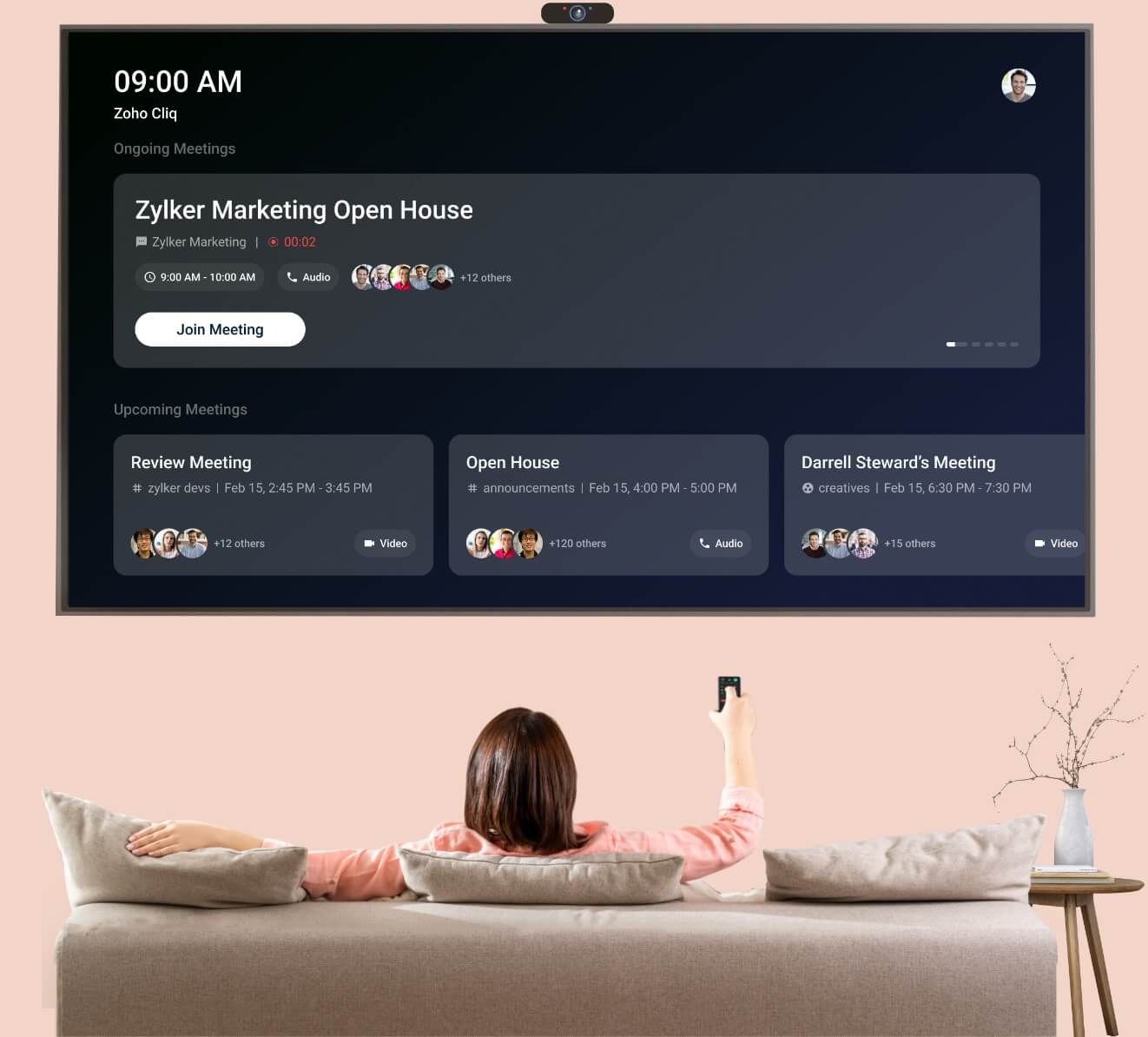 No audio device? Connect your mobile phone
All you need is a webcam and a mic attached to your TV to join Cliq meetings. If you don't have a mic, you can use your mobile phone as an audio source.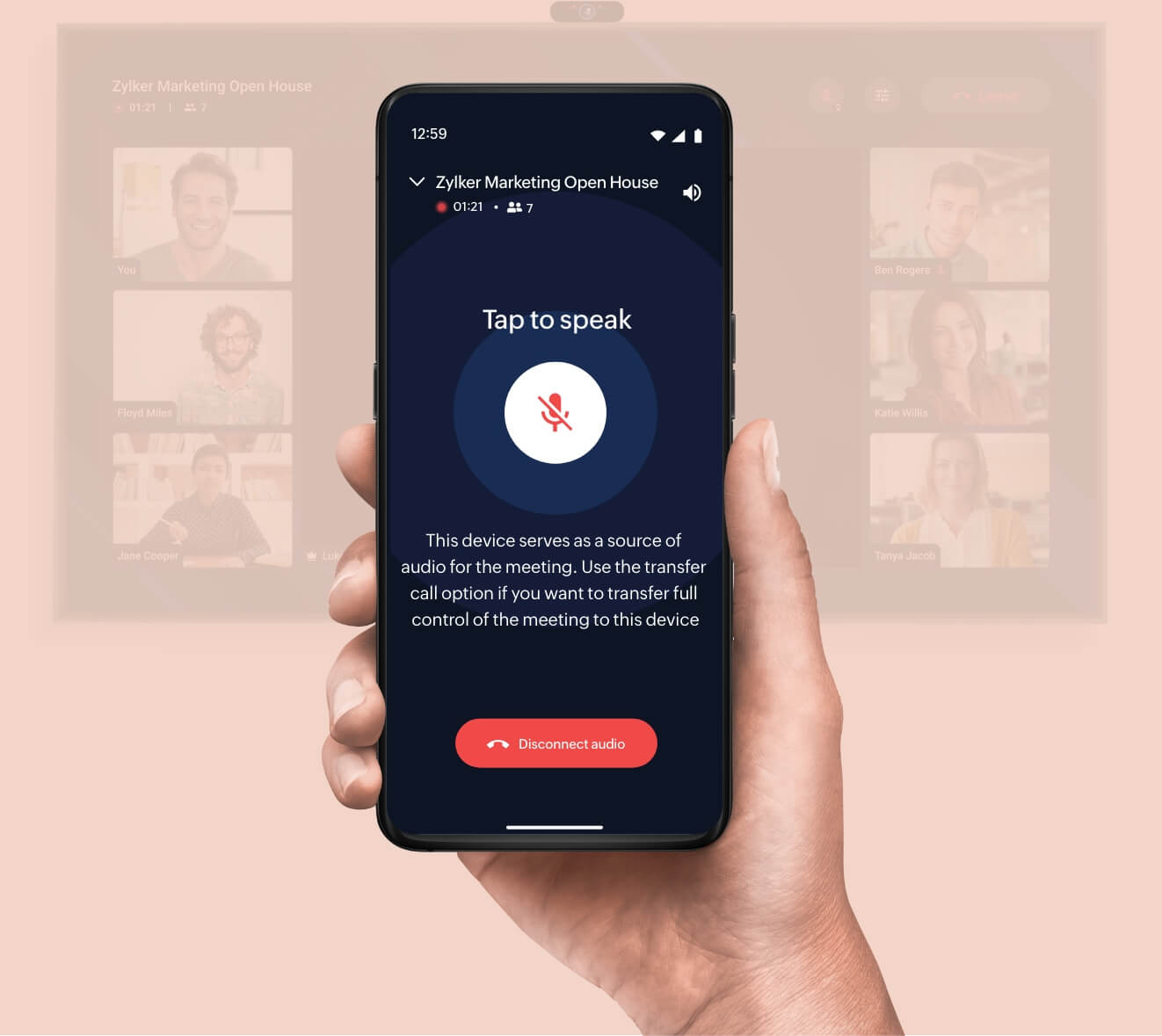 Catch up on what you've missed
Play recordings of meetings you were invited to and derive insights from the discussions with the TV app.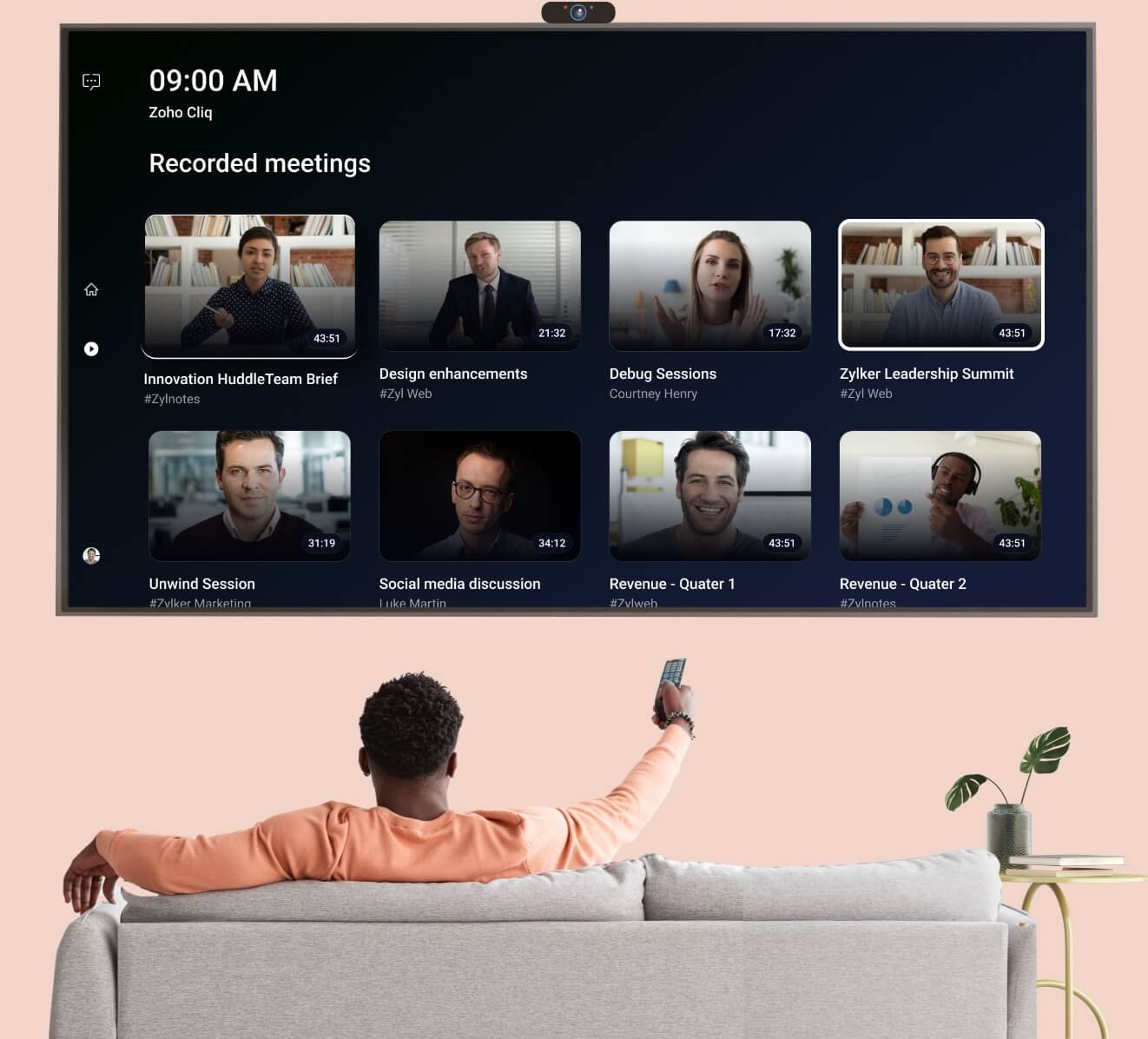 Meetings in
1, 2, 3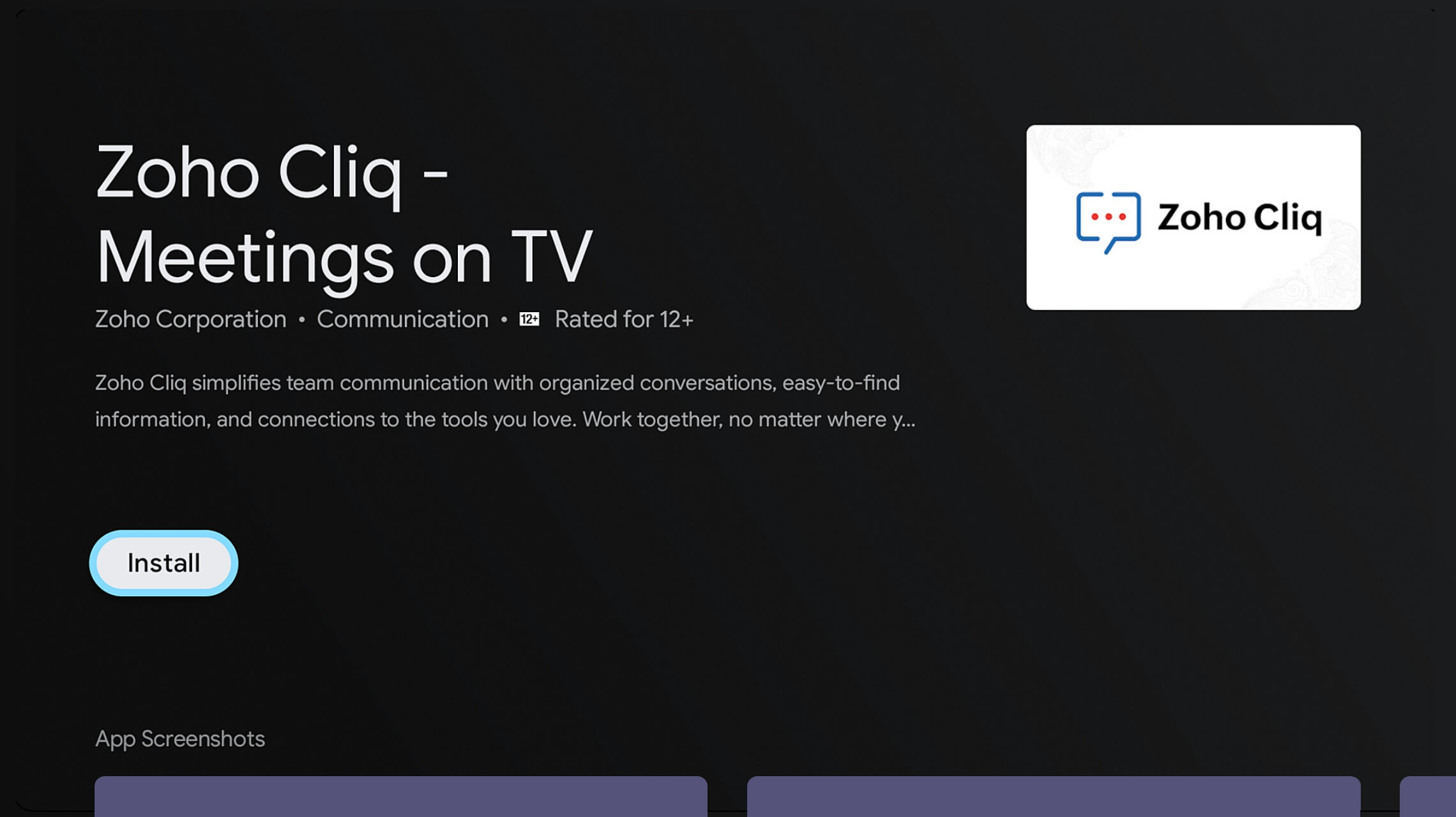 1) Download and install the app.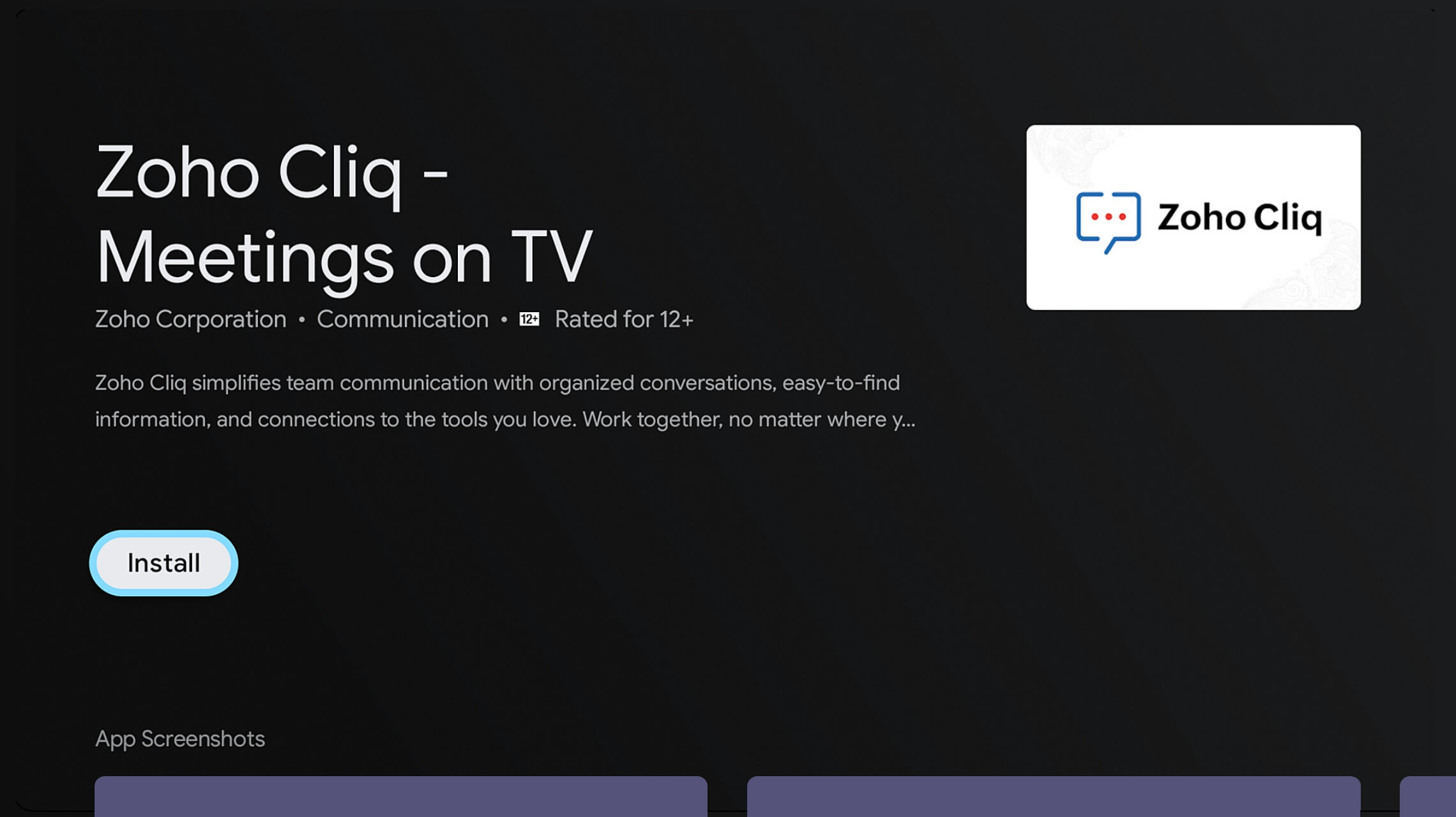 2) Sign in to your account.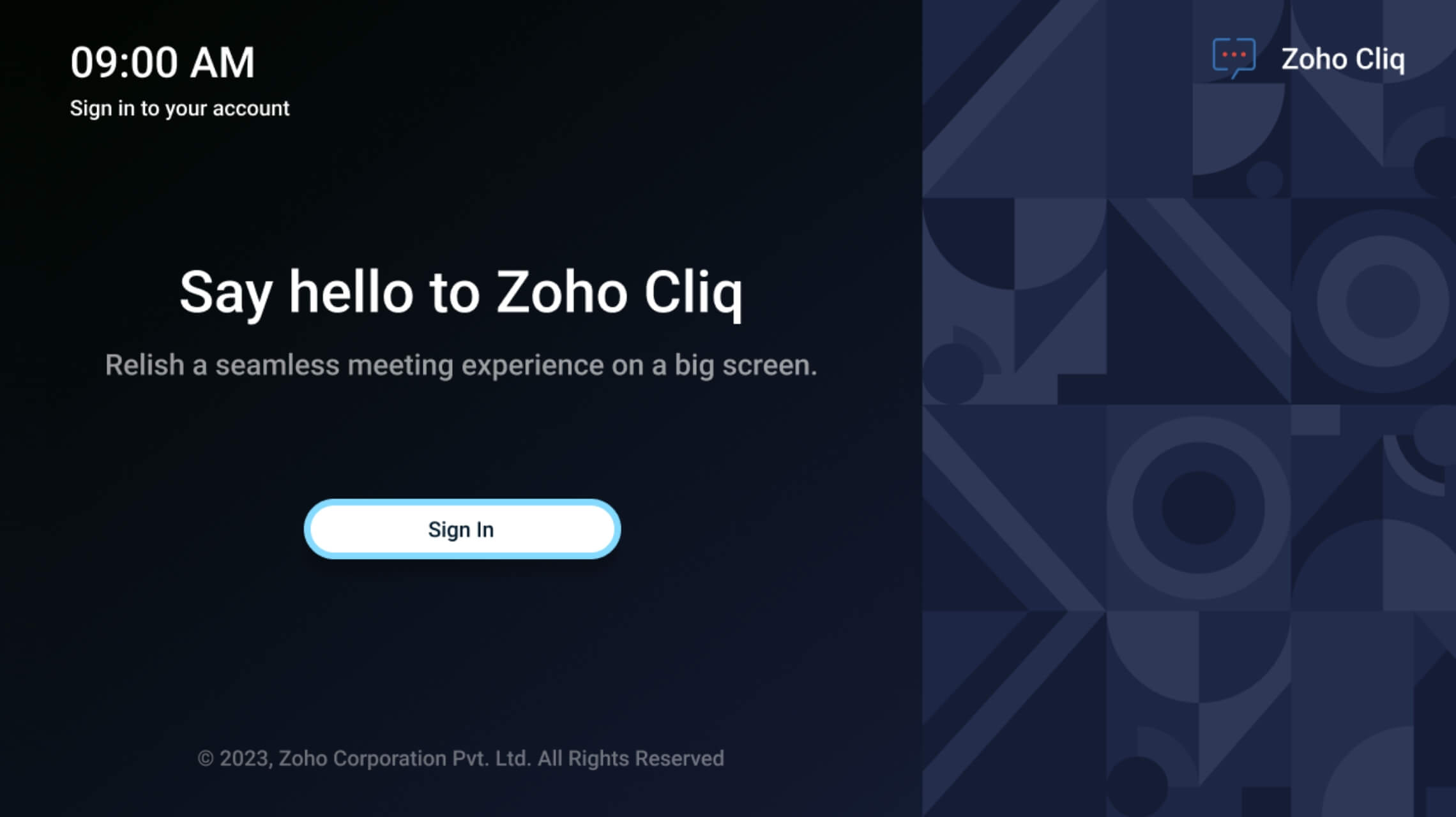 3) Join or start a meeting.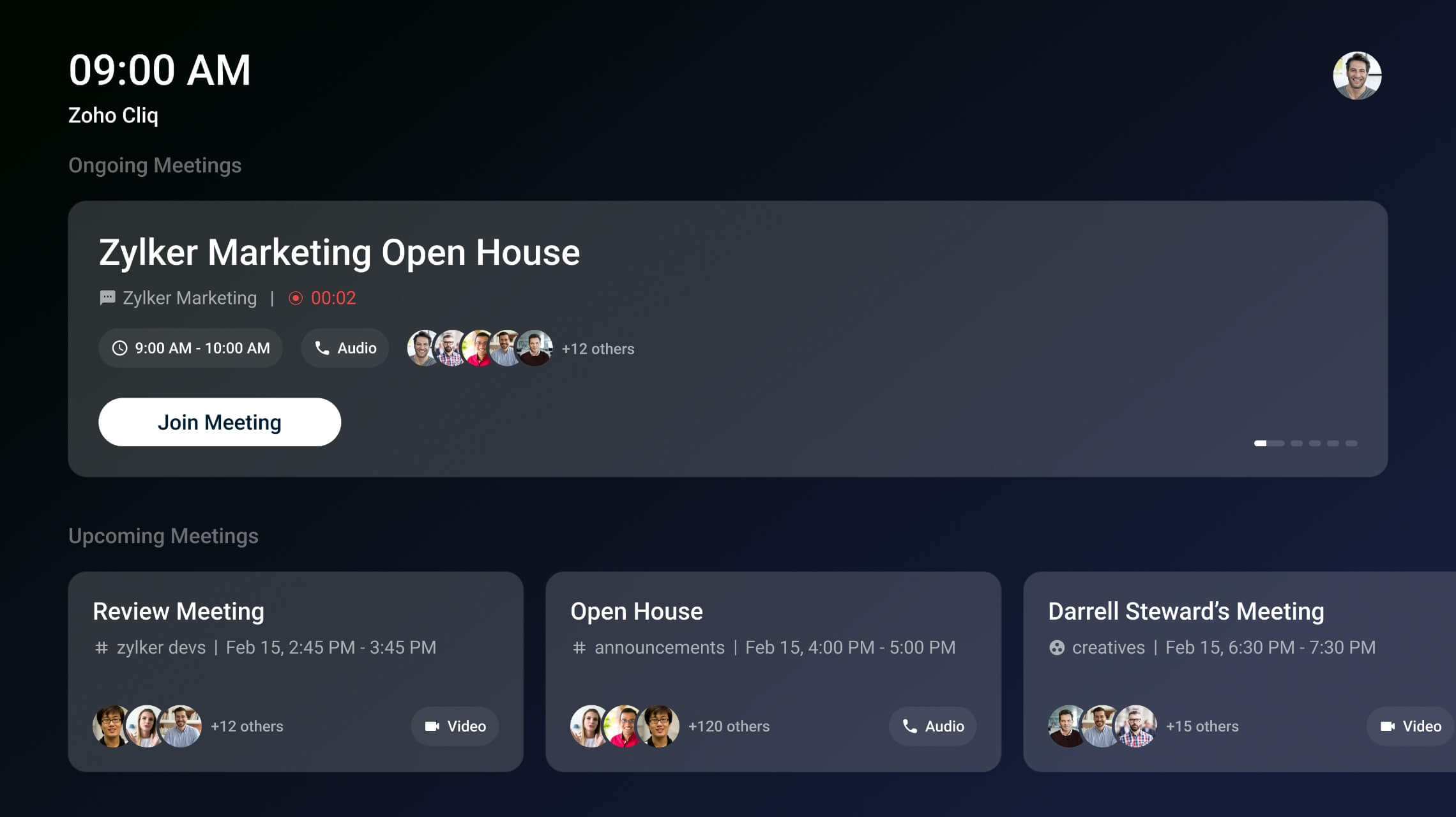 Download and install the app.