Design with ease. ​
Analyze your development plan, collaborate across departments, and review your progress together until the design is picture-perfect.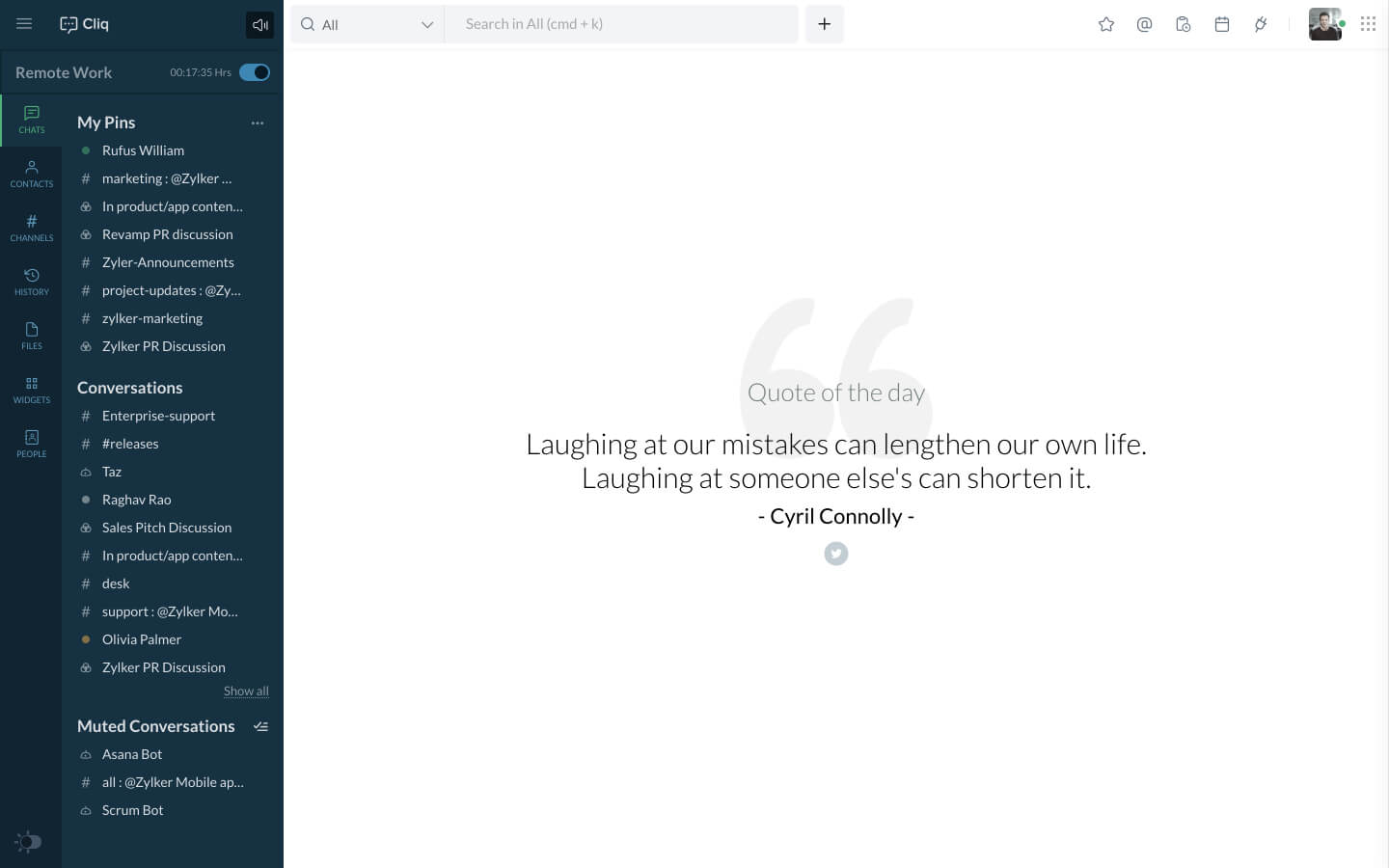 Simplify code collaboration.​
Consult with your team to solve problems faster. Share code snippets easily from Cliq's chat window and get the help you need.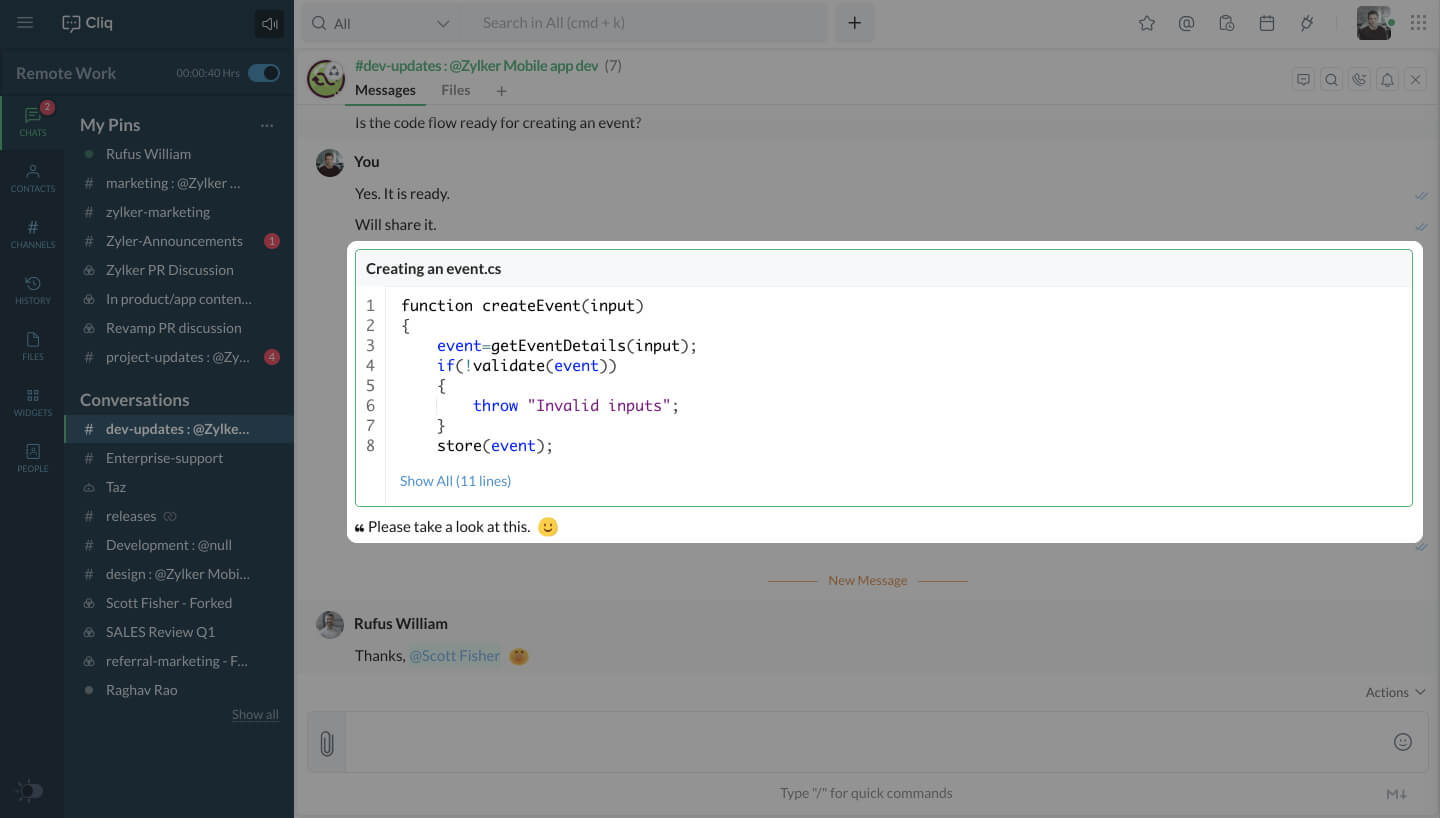 Expedite testing for quality deliverables
Identify and fix bugs faster during the testing phase. Get immediate results on code performance inside the Cliq interface without having to switch to another application.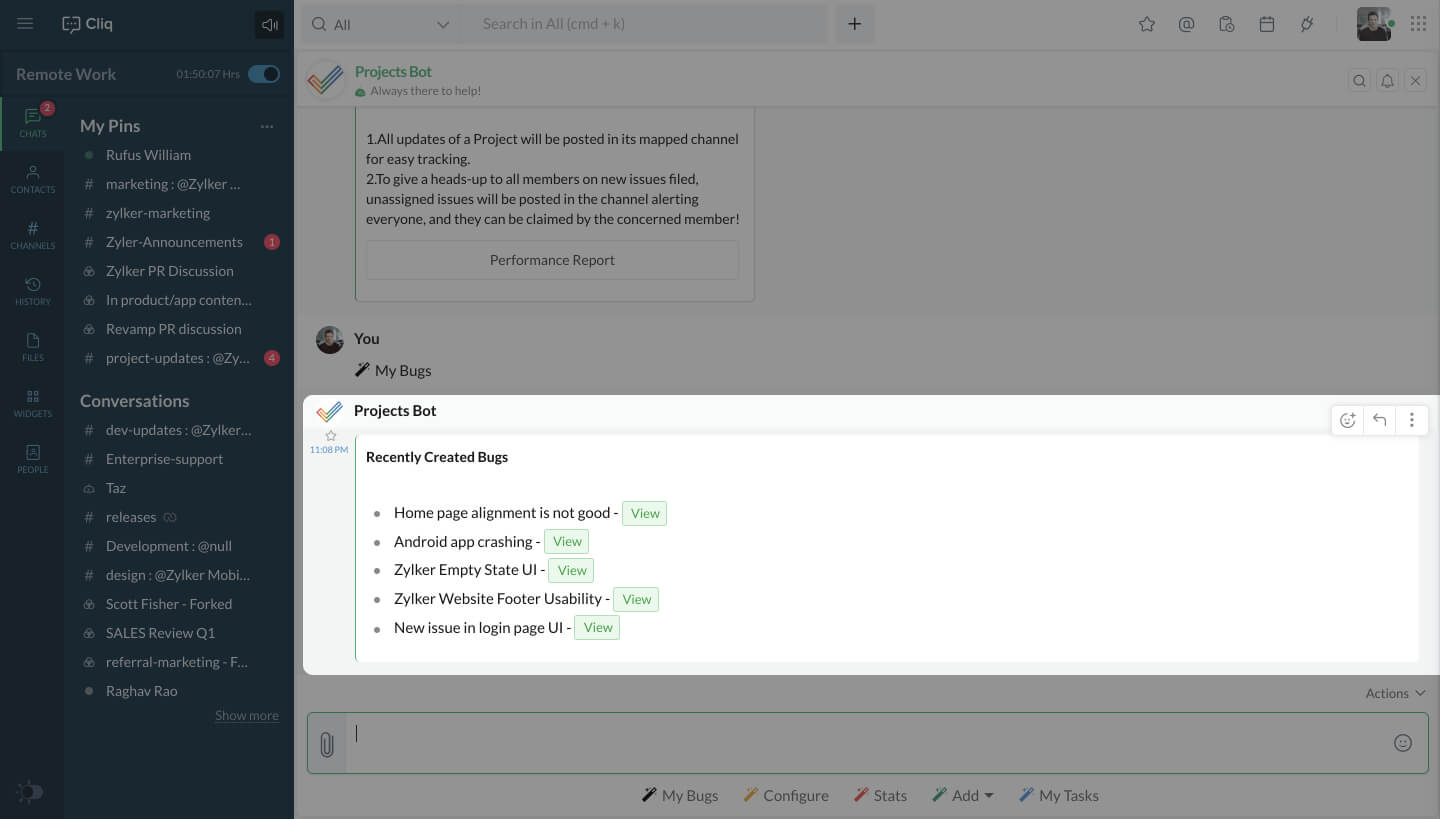 Facilitate continuous deployment
Deploy code updates immediately to compress the production cycle. Use bots to stay current on the progress of each stage in the pipeline.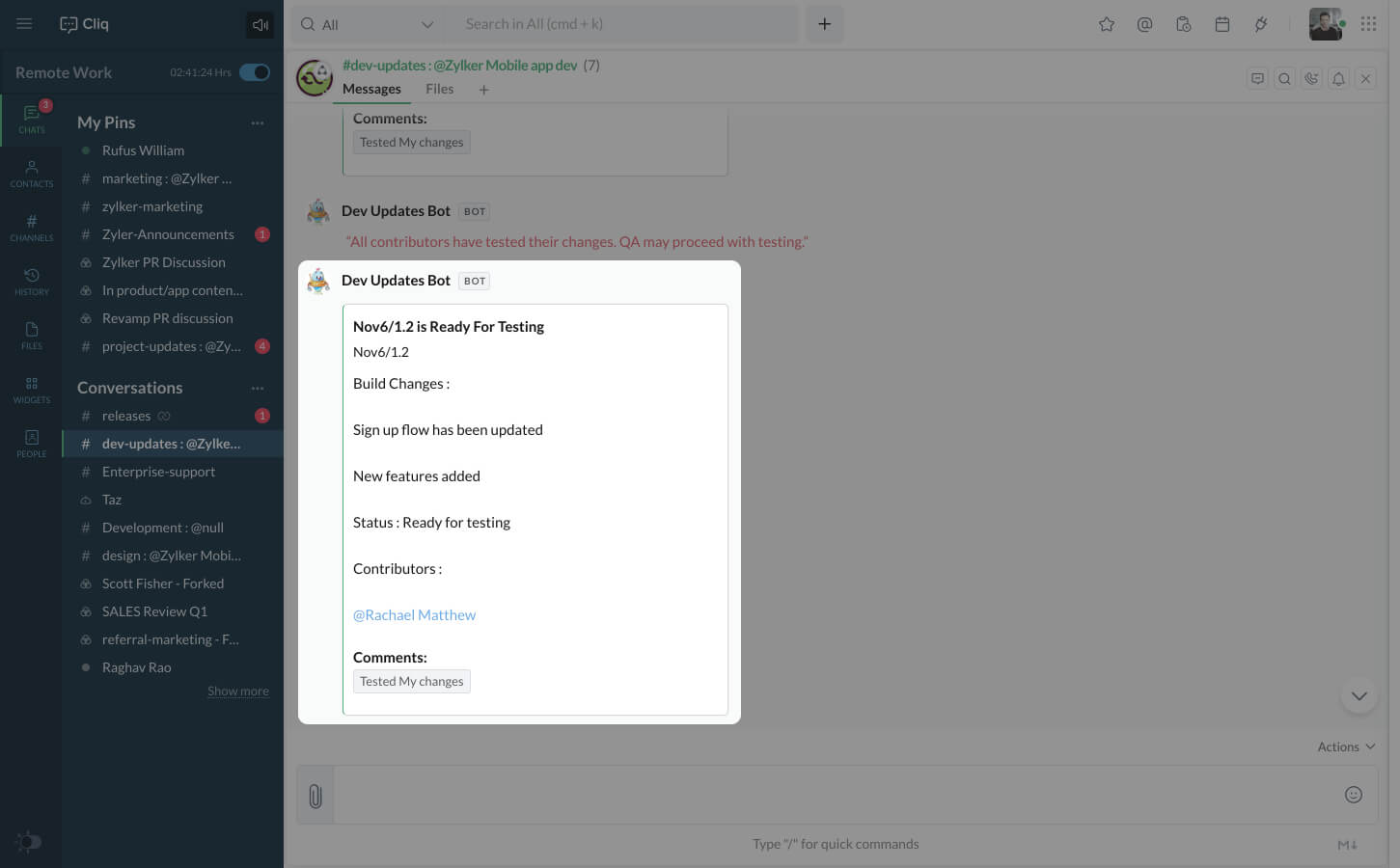 Create happy customers.​
Funnel customer feedback directly to the team. React rapidly to problems or celebrate praise together.