Elevate your
conference room

conversations

Make conference room meetings for your hybrid workforce effortless with Zoho Cliq. Configure your room devices to host Cliq meetings and allow employees to schedule meetings based on the room's availability and seating capacity.

( Available on Android TV only )
.
Your work meetings, now mighty and immersive
Do you have employees working from the office and other locations? Enjoy discussions as if your colleagues were seated next to you by bringing everyone together and hosting meetings on your conference room TV.
Manage meetings rooms across your organization
Create a structured view of conference room devices across floors, blocks, and branches in the admin panel. Add details like the conference room name and seating capacity, and manage all devices from the same space.
Schedule meetings without conflicts
Allow users in your organization to schedule meetings by looking up room availability and seating capacity. Once scheduled, the meeting will be added to the conference room device, from which the host or participants can start the meeting.
Join meetings in one tap
Start meetings by scanning the QR code with your camera app or with the Cliq mobile app, and start discussing instantly.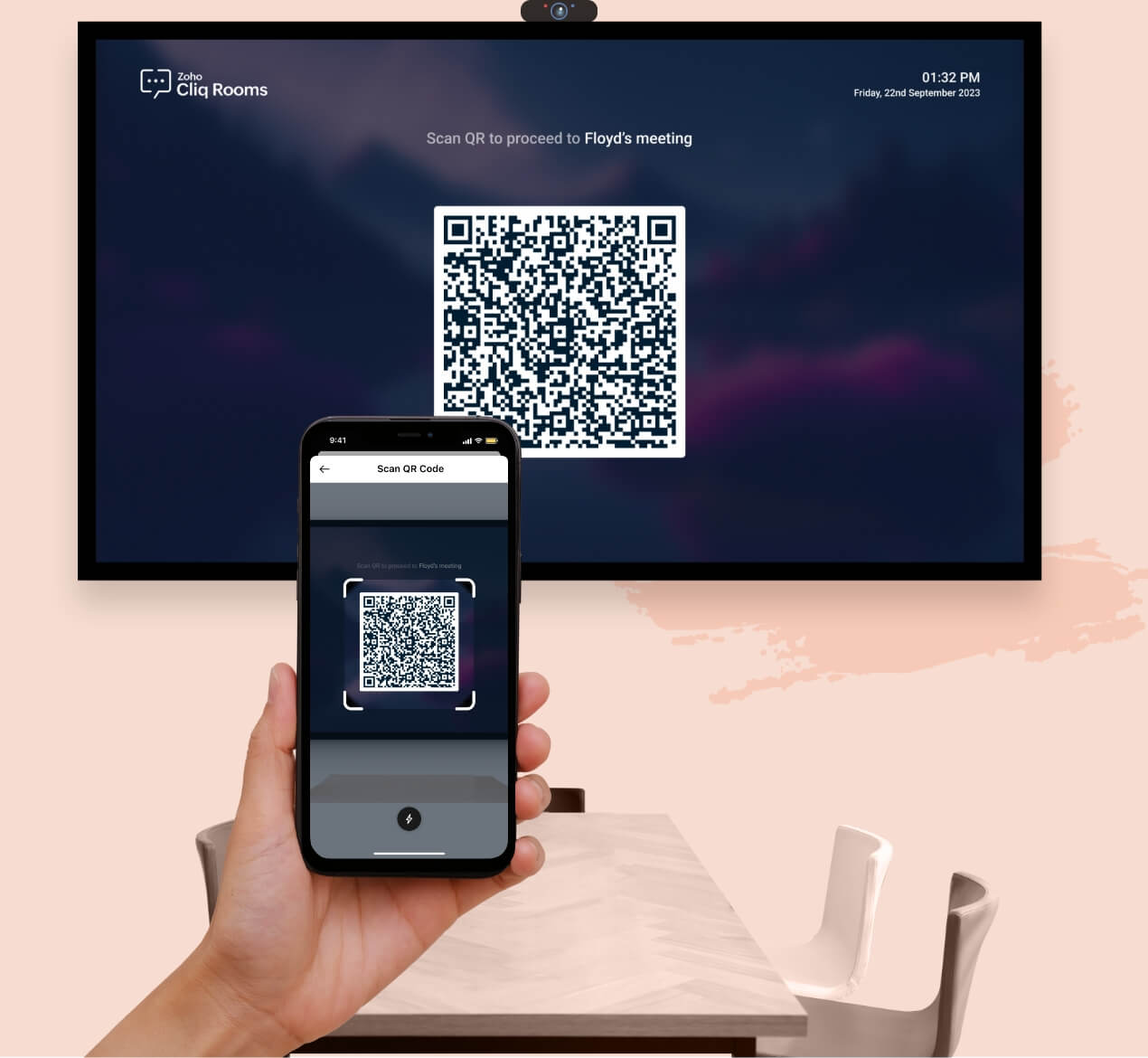 Unlock the power of your mobile phone
With your mobile phone as a room controller, manage participants, share content, and use it as a microphone or speaker when interacting with colleagues during meetings.
Get started

in a breeze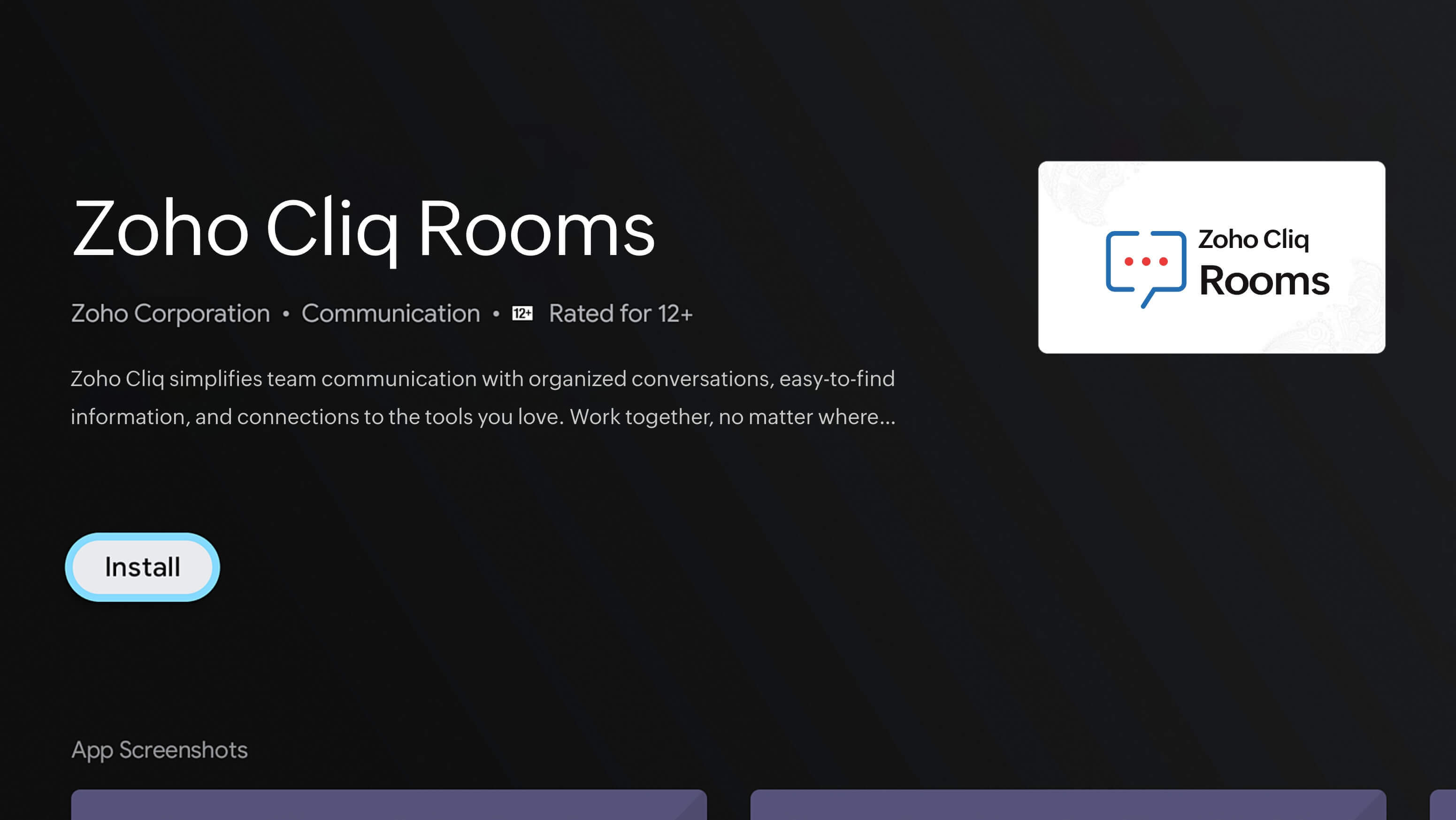 1) Download and install the app.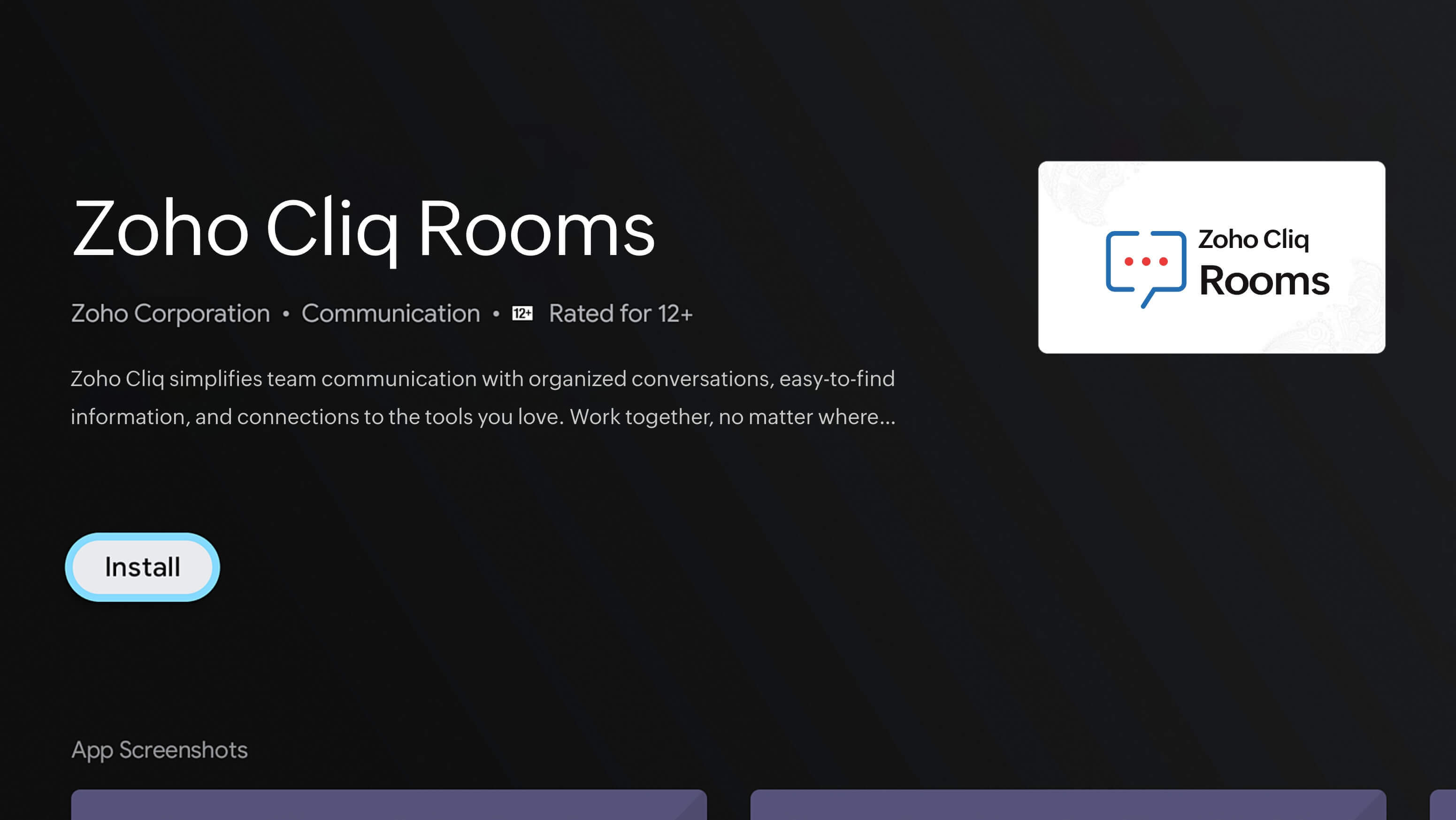 2) Sign in to your account.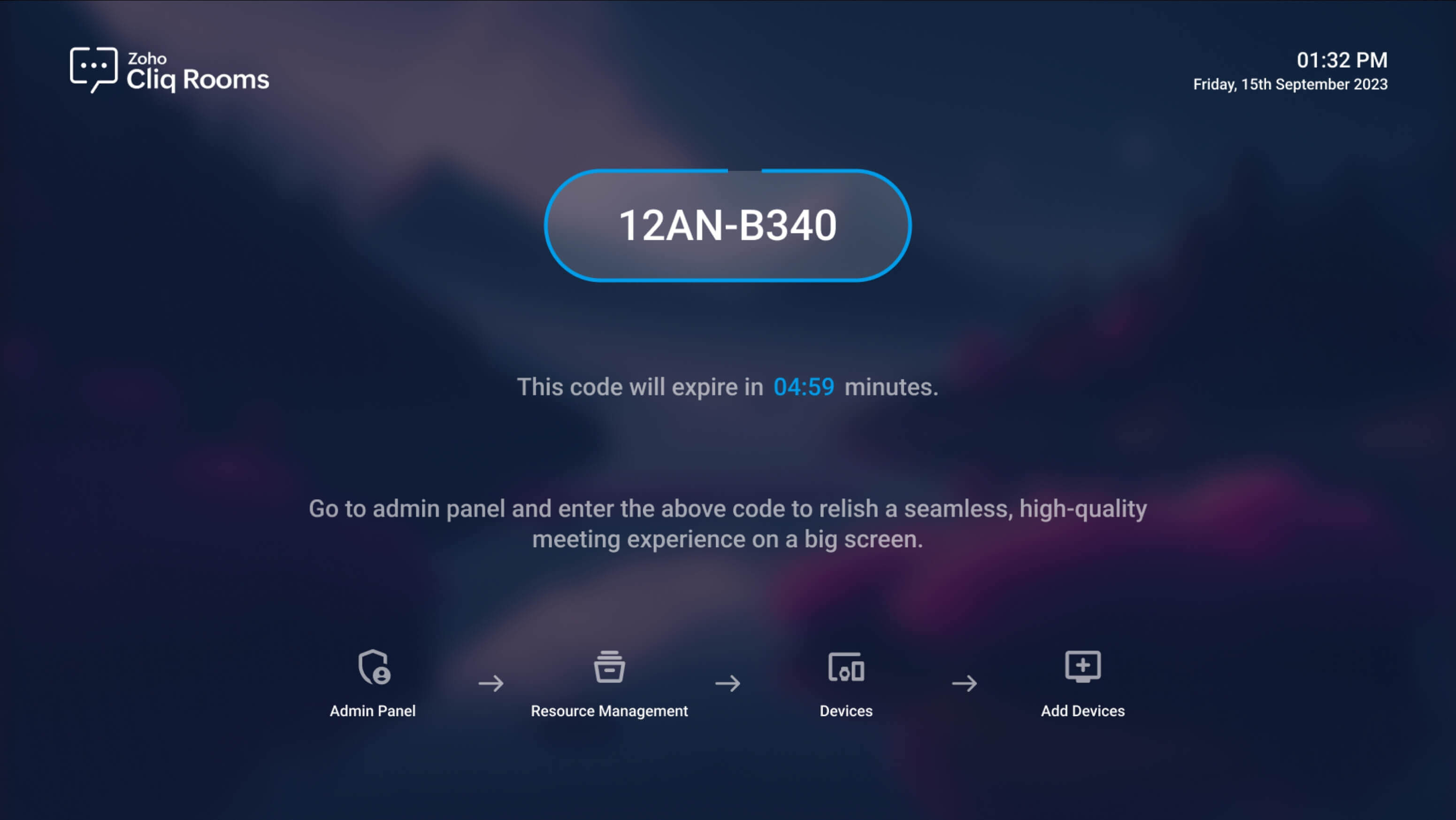 3) Join or start a meeting.
Install the app on your conference room TV.
Authenticate by adding a device in the admin panel.
View all meetings scheduled for the conference room and start the relevant meeting.