Get a collated view of your projects
Access your Zoho Projects portal to view, open, edit, and close tasks from multiple projects, all by navigating to the Projects tab inside Zoho Cliq.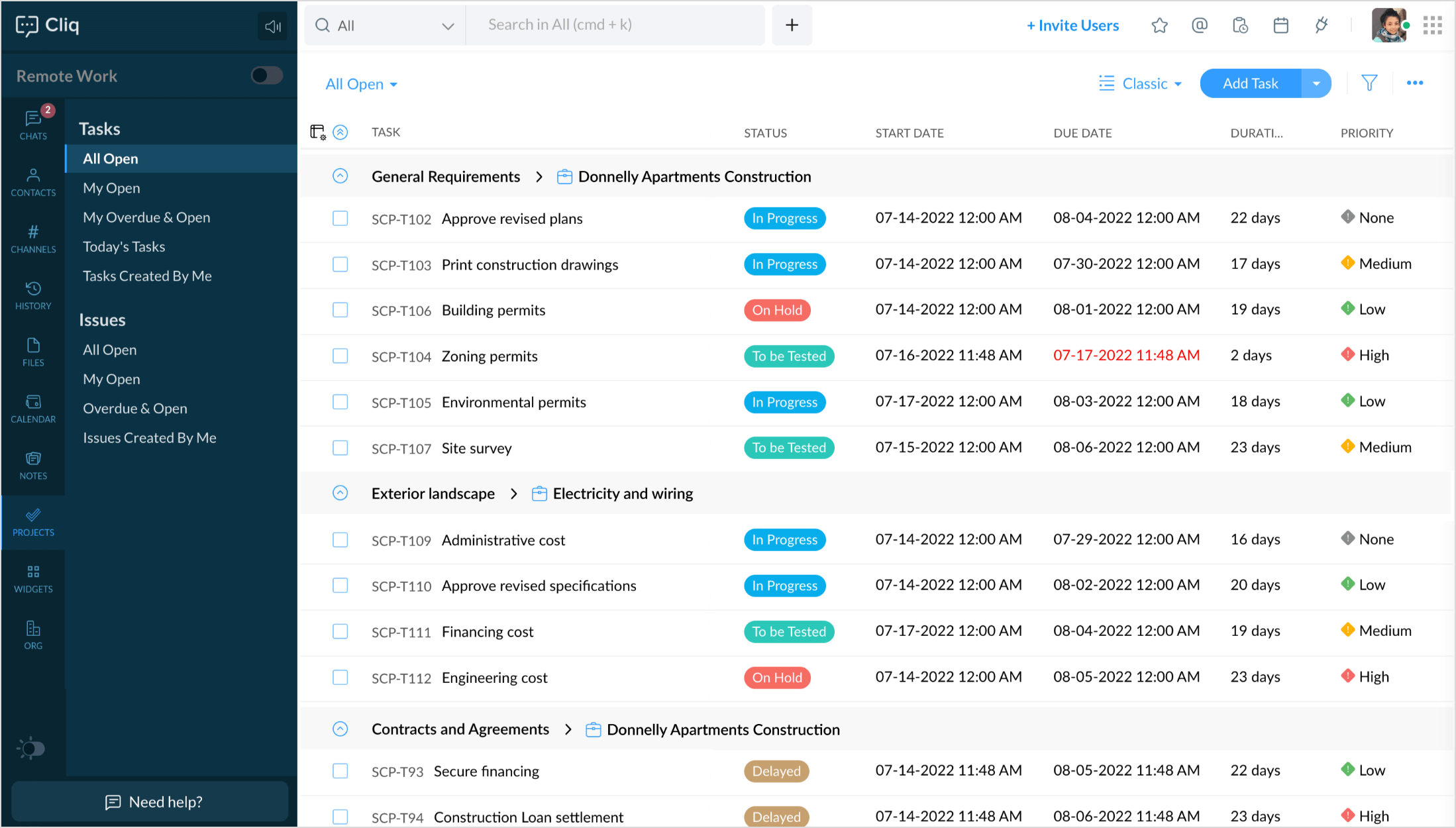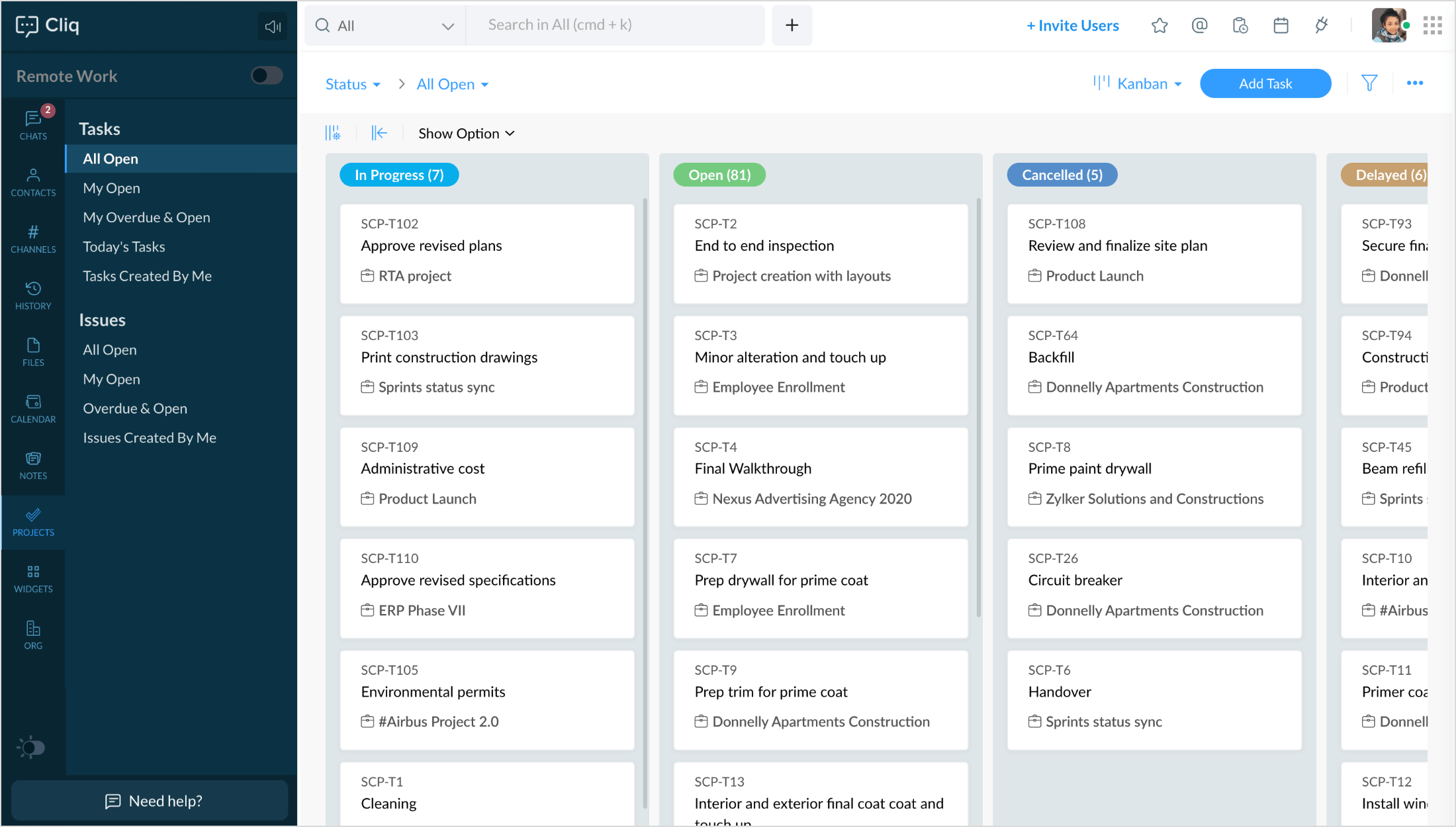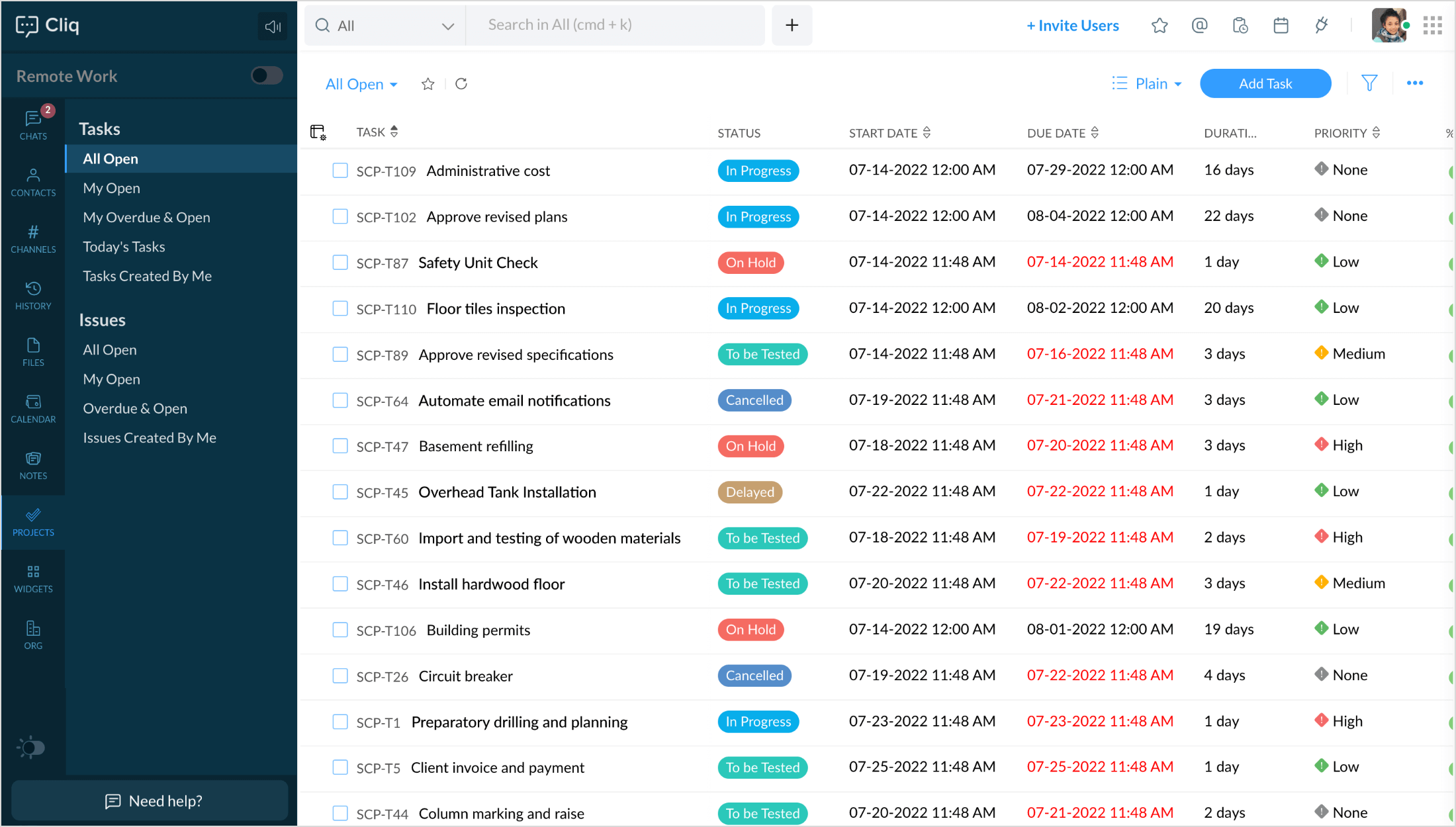 Streamline project assignments
Add tasks and issues to your projects and quickly map them to the relevant owners with the due date and priority level, directly from Cliq.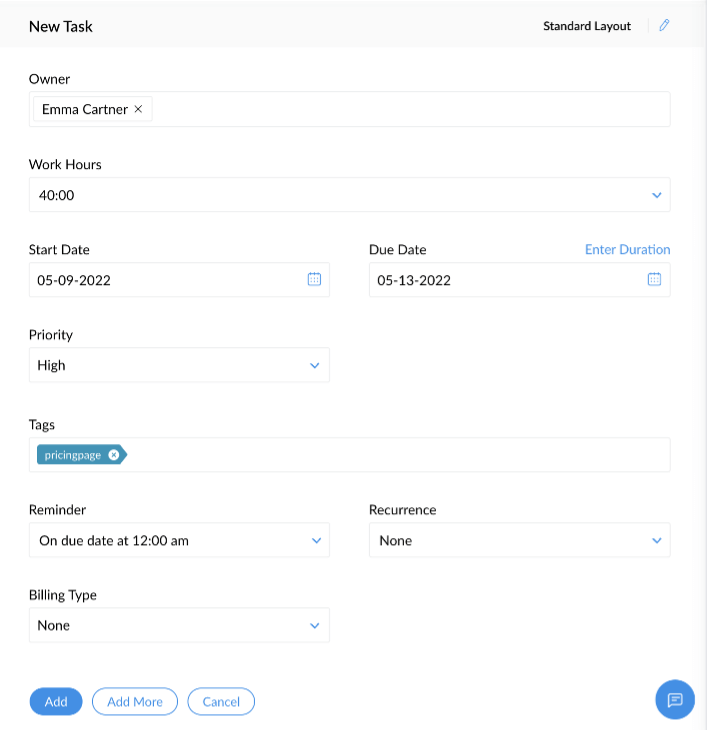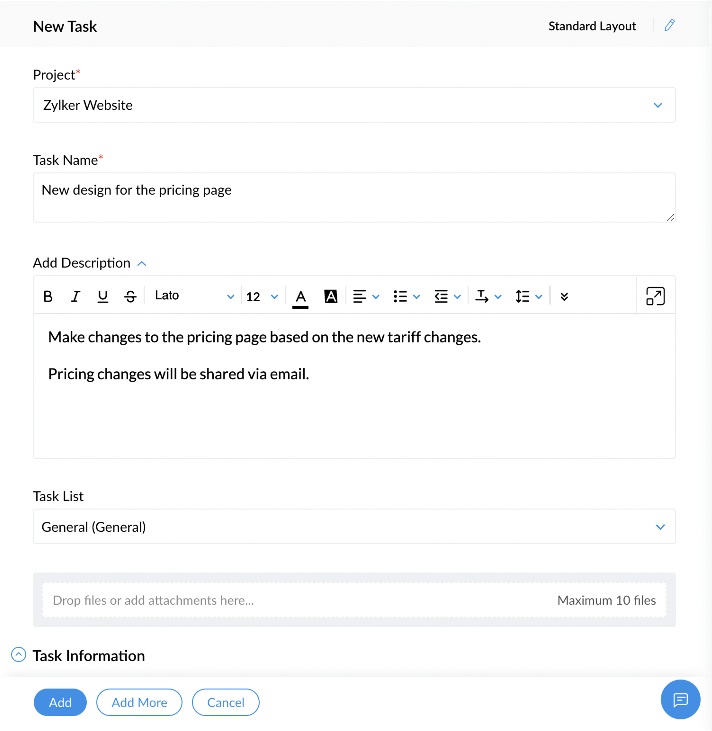 Easily locate tasks and issues
Use filters to quickly locate, track, and complete pending tasks. You can use multiple filters to zero in on your desired results.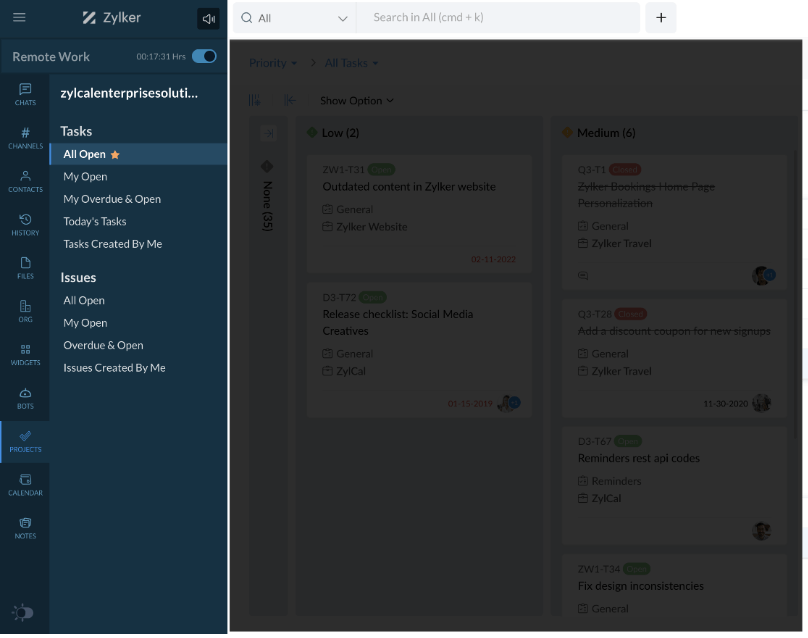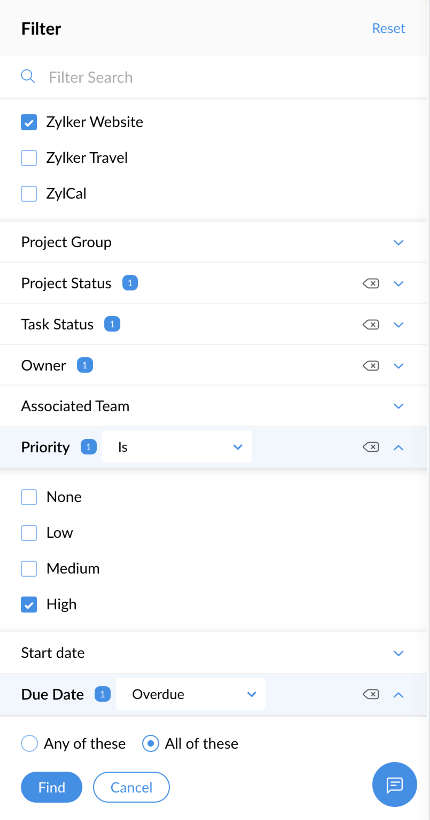 Stream project feeds to your channel
Sync a channel with a specific project and configure notifications to help you track project activities, take prompt action, and keep your team in the loop.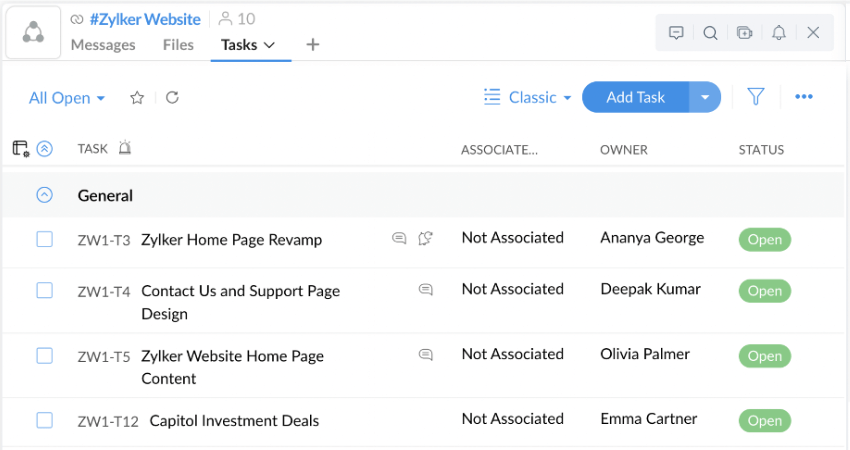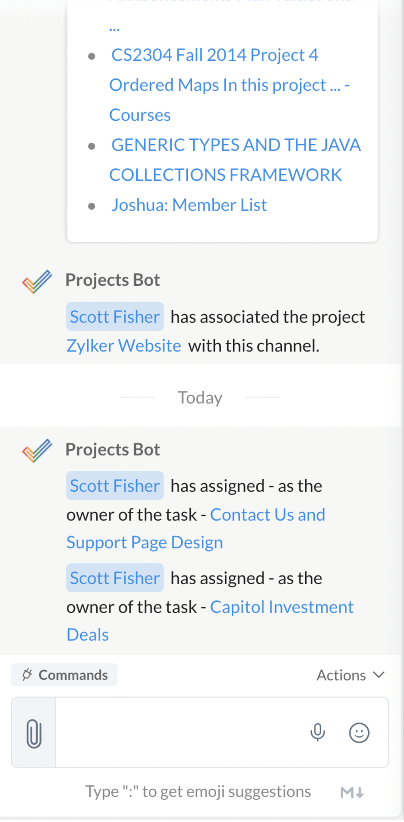 Create tasks from your Cliq messages
Turn Cliq messages into tasks in Projects. Mark issues, add due dates and assignees, set the priority level, and collaborate on projects in real time.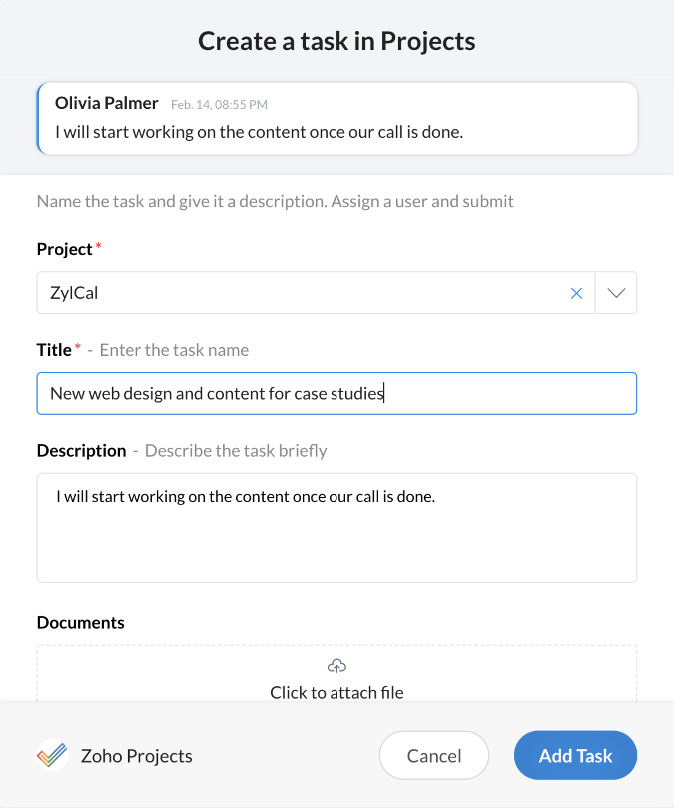 Receive instant updates with the Projects Bot
The Projects Bot keeps an eye on project tasks as they're assigned to you. With custom bot notifications, you'll never miss an upcoming deadline.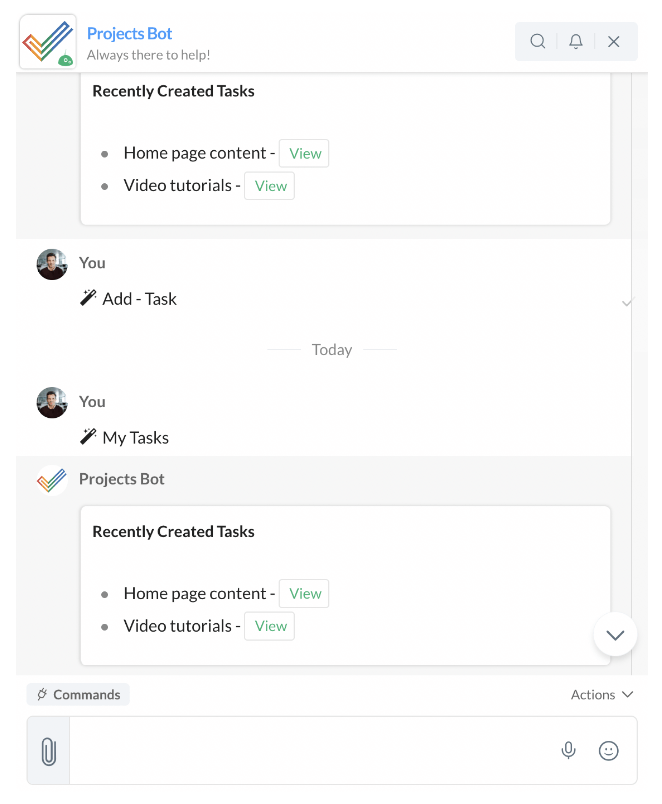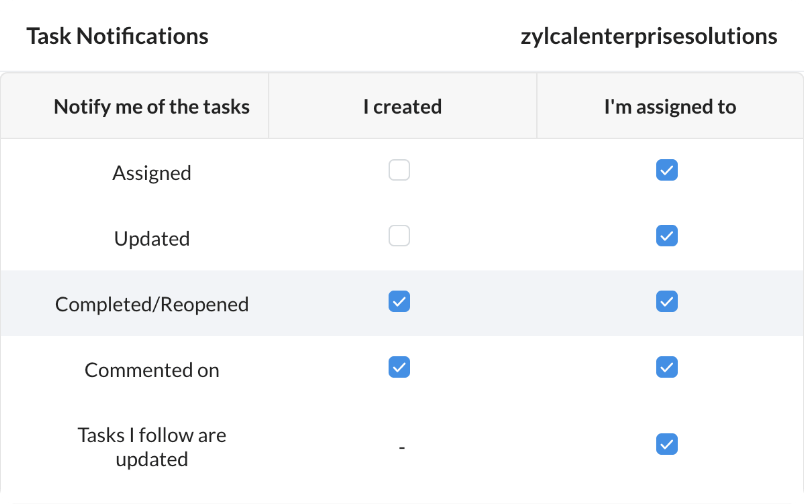 Get your projects off the ground faster
Ideate, plan, and execute from within Cliq for enhanced productivity.