Experience simplified group video calling for teams.
Cut through the noise and collaborate on live video.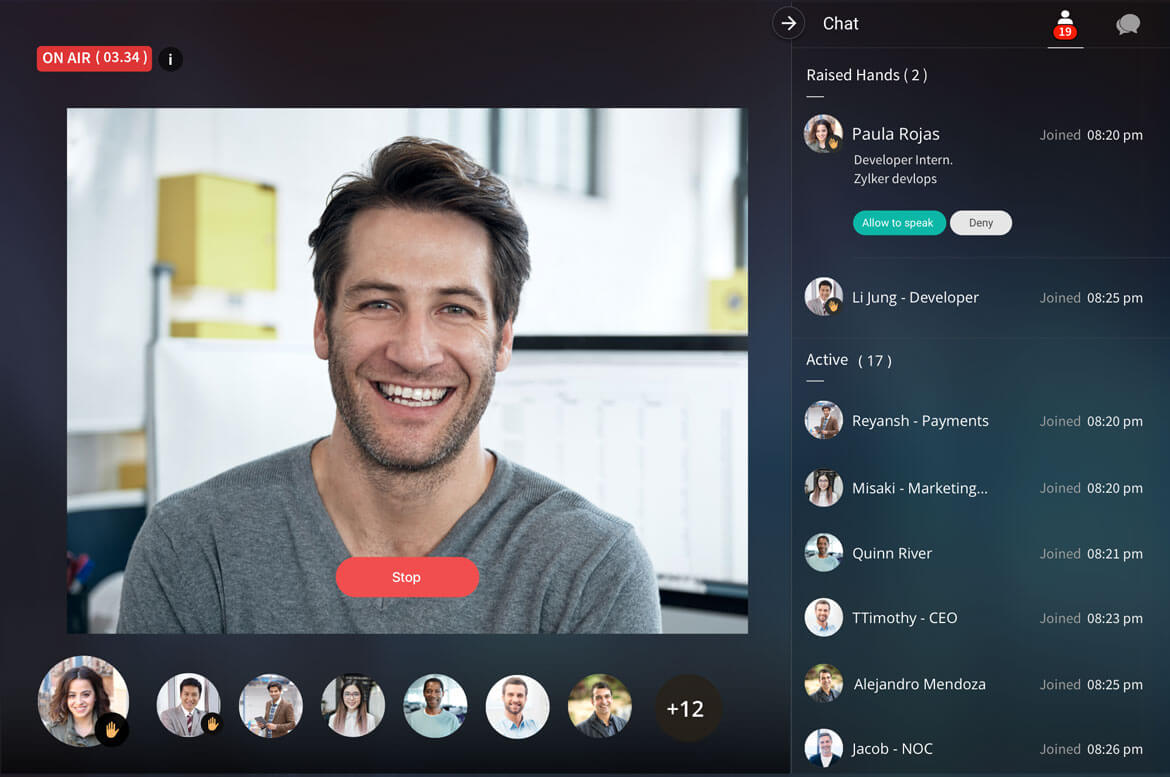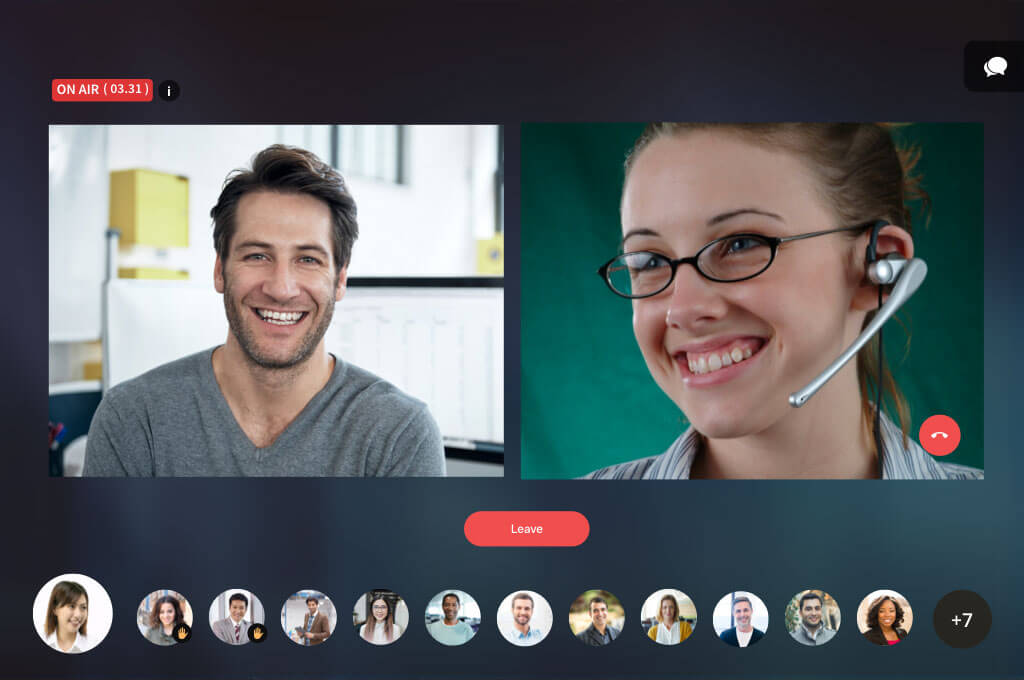 Features you'll Love
Simplify your chat and cut through the noise with just two live speakers at any given time.
No limitation on group video calling, even on our free plan.
Switch between team chat and video calling, all on the same window.
Remote or not, host team conferences with ease.
Experience powerful group video calling for up to 100 users. Move over 1:1 video chat.
Click on the Primetime icon and enable camera and microphone access.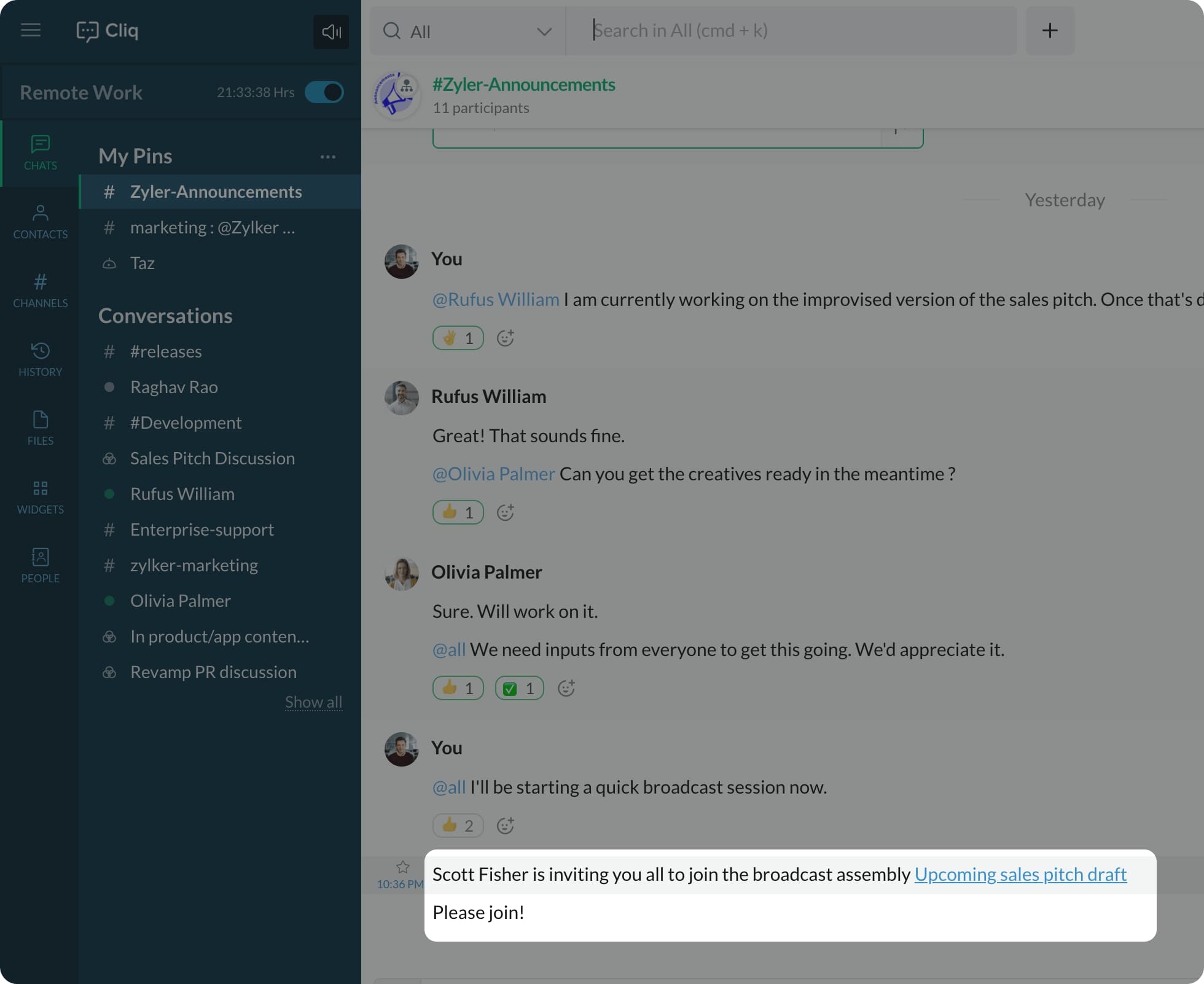 Click Join to begin your call
Click Request to Speak to participate in the call.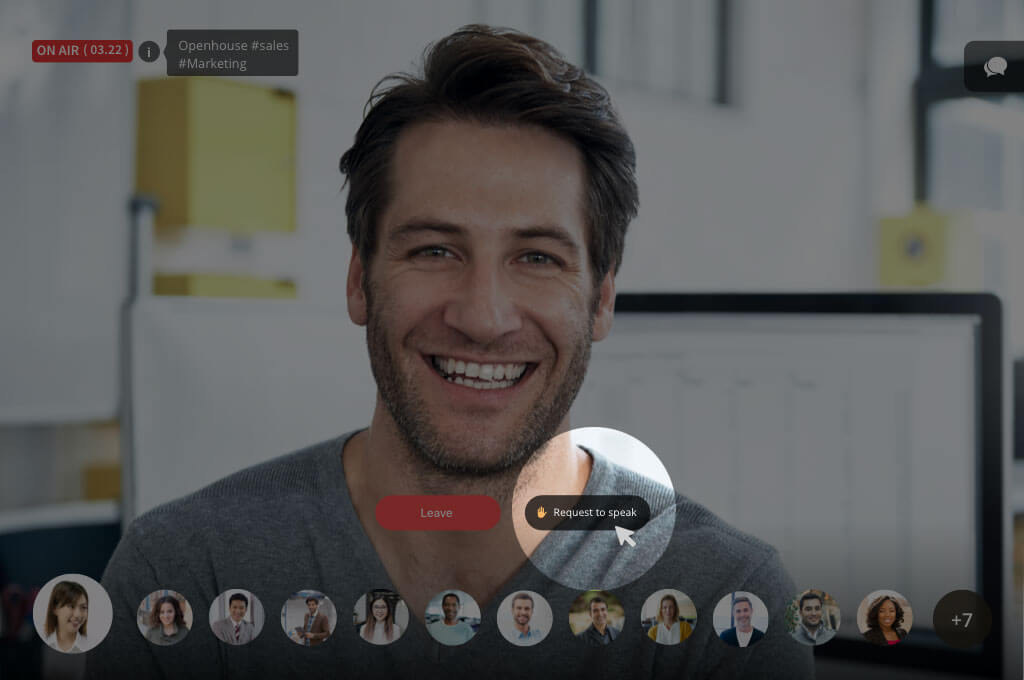 If you're hosting the call, click Allow to Speak, so others can participate.