Never worry about keeping up with your team on the go
 

 

Channelize your conversations

Get your team's discussions, files, and channels at your fingertips and under one single view.

 

 

Liven up the conversation

React to messages and let others know what you think and keep the conversation moving forward.

 

 

Hop on a call

If it can' t wait till tomorrow or it's too long to type, then hop on a quick call or send an audio message!

 

 

Take a break, but stay up-to-date

Never miss a thing! Get notified of messages in real time and stay connected 24/7, or if you'd like to go off the radar for a while, then simply switch to Do Not Disturb mode.

 

 

Take bots with you wherever you go

From connecting to tools you love to bringing you notifications and broadcasting updates into conversations, they're your virtual assistants in true sense!

 

 

Data at your command

Data is literally at your finger tips with slash commands! Pull information from any application and collaborate on chat. From sales trends to your daily news, you create commands to bring in whatever you need to know.

 

 

Messages that get the job done!

Transform messages into quick work items, add them to your to-do list or attach them as a note for a lead in CRM, in a jiffy!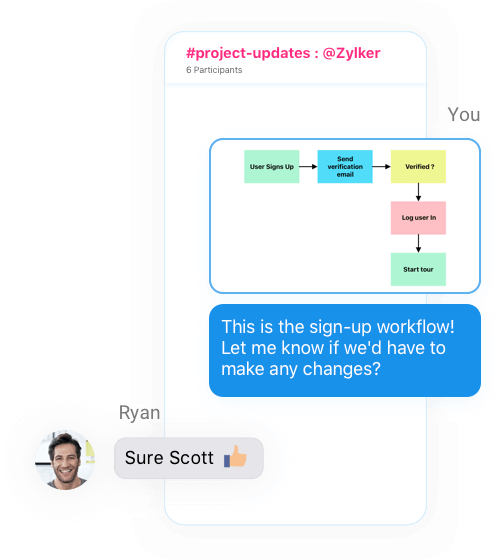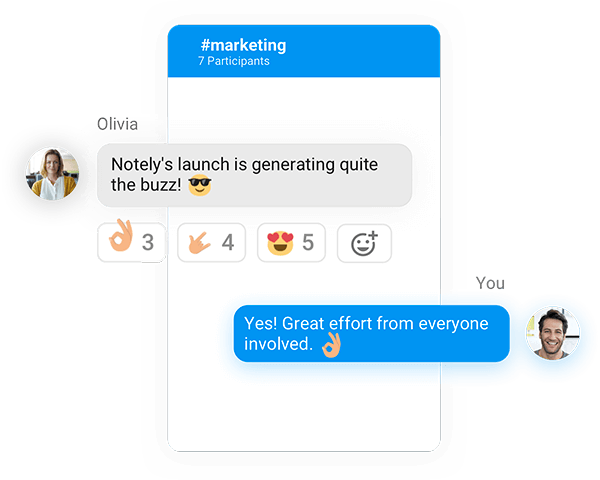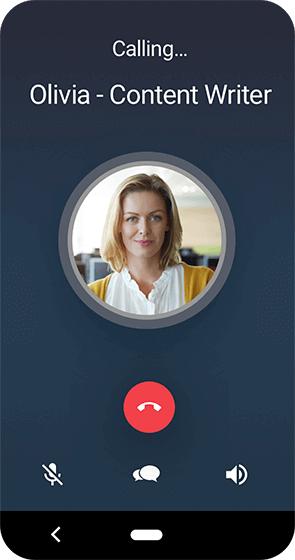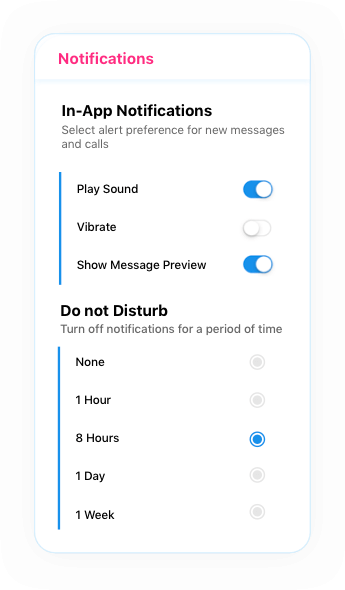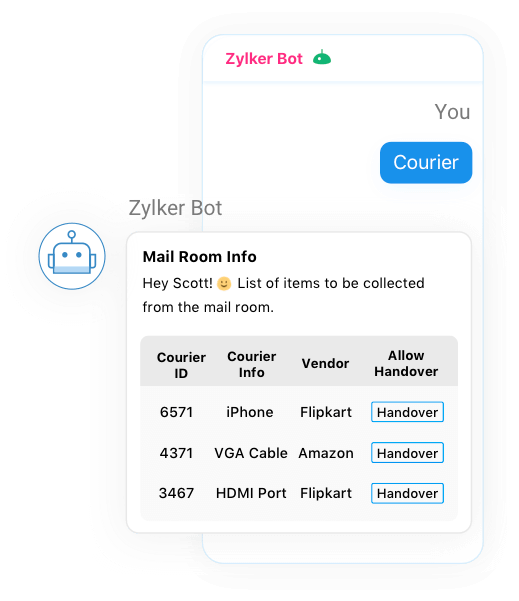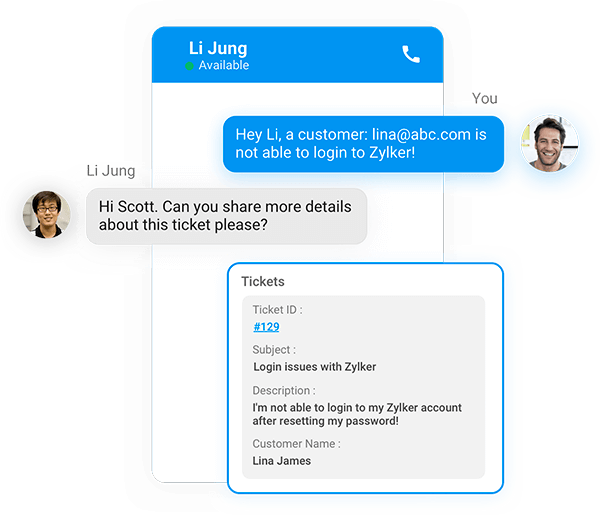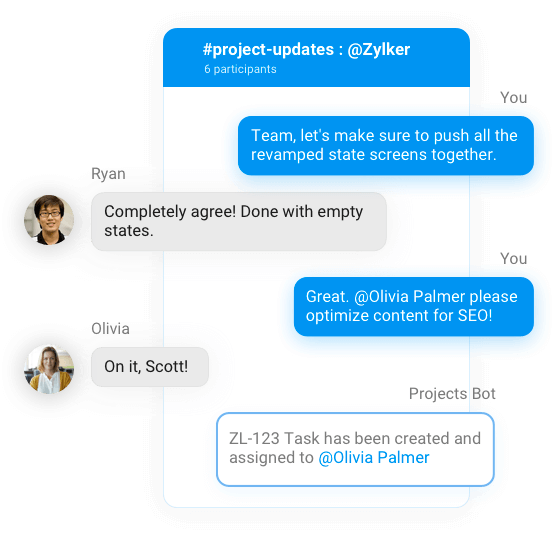 "Cliq has become our primary source of communication. We're able to collaborate over customer tickets and resolve them easily!"
Matt Cianfarani
Chief Operating Officer, Cartika
Exclusive, optimum, and native
Hey Siri, make a quick call

From opening unread chats and calling your colleagues to setting your status, use the default Siri commands available or create custom shortcuts of your own.

Digitize documents on the way

Have a document that you'd like to digitize and share? No need for a scanner, just use your camera. Focus. Scan. Send. It's that simple!

Favorited and recent chats just around the corner

Keep your pinned chats and recent conversations close at hand by adding them as widgets.
Quick app shortcuts

From having a quick chat with your teammate to changing your status, app shortcuts allow you to interact and perform actions without having to open the app every time!

Smart reply suggestions

Make swift replies, while staying in context with relevant smart reply suggestions powered by the on-device ML model.

Search within chat

Search built into every chat narrows down your search results, maintains context, and helps you to quickly find any message you're looking for.

Go on air with PrimeTime

From announcements to all-hands meetings, create or join a PrimeTime session to collaborate with your team.
Multi-task with Split View

Stay in touch with your team conversations conveniently through split view! 

Drag and drop files easily

You can now seamlessly share context from Cliq to any other app and vice versa! Just pinch the file you'd like to share, drag and drop it into conversation.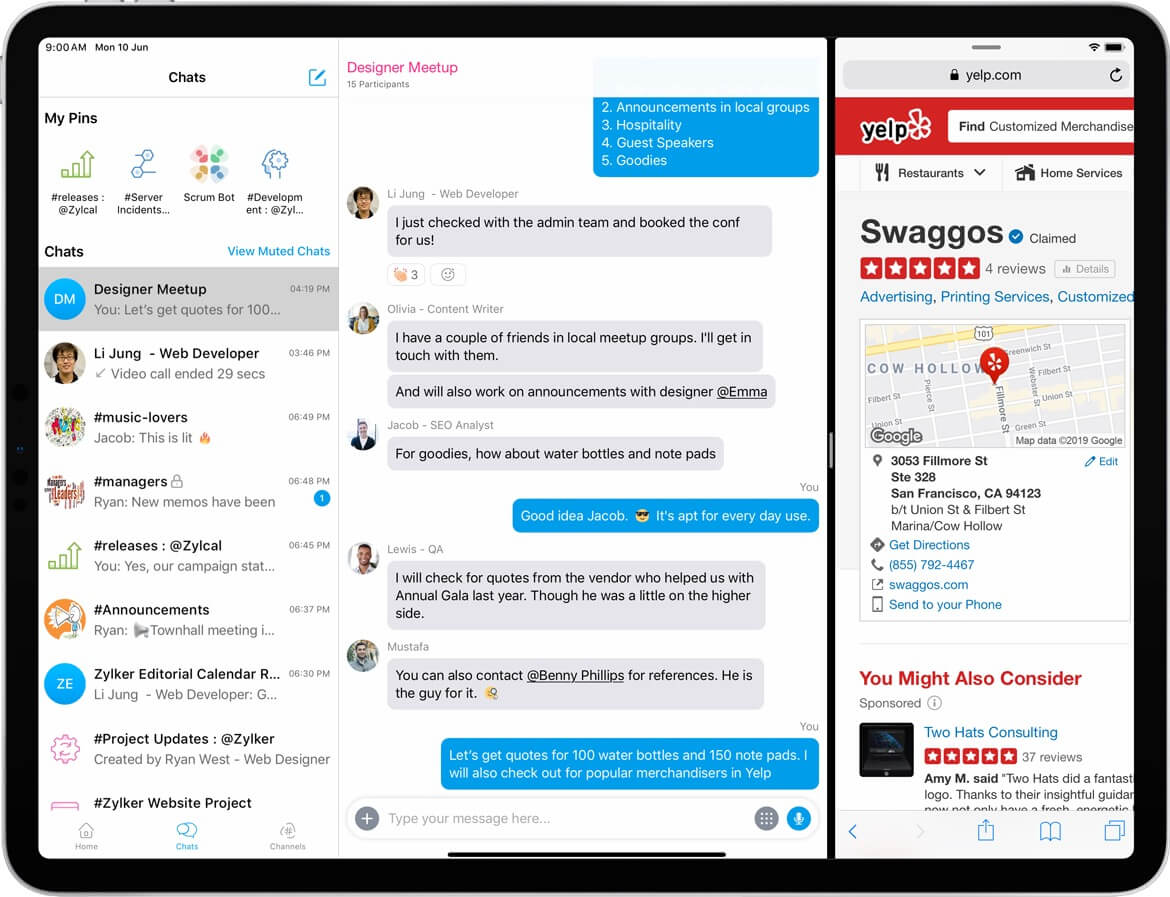 Eyes on the road, hands on the wheel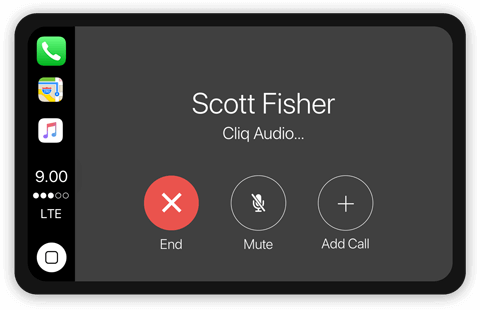 CarPlay
Take calls, ask Siri to read out your messages, and more—all hands-free, supported through CarPlay.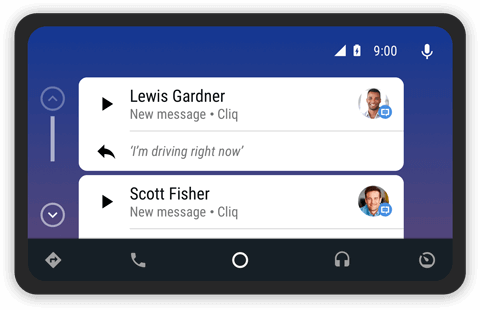 Android Auto
Stay connected with your team without losing focus on the road. Play incoming Cliq notifications with Google Assistant and respond in no time!
Right there, at a glance
Apple Watch
Instant access to all unreads, anywhere with the ultimate device that helps you stay active!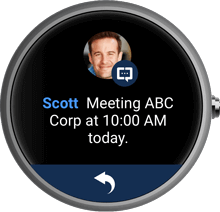 Wear OS
You can view and respond to Cliq notifications on your Android wearables with our WearOS Support.