The Cliq Mobile Experience
Channels
Create channels from your mobile device.
Commands
Use slash commands to perform tasks faster and easier, without leaving your chat window.
Audio and Video Call
Make audio and video calls for free.
Bots
Automate your daily tasks with bots.
File Sharing
Share everything you need, including files, location, gifs, and birthdays.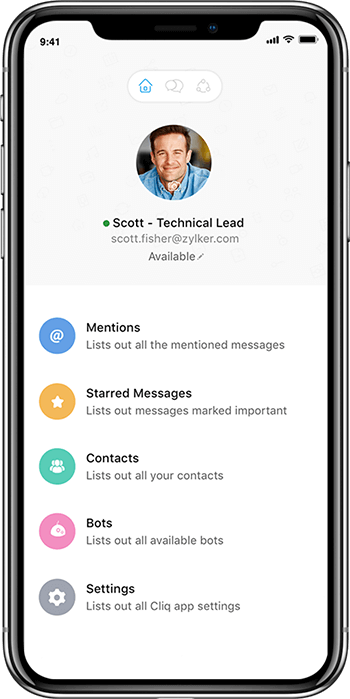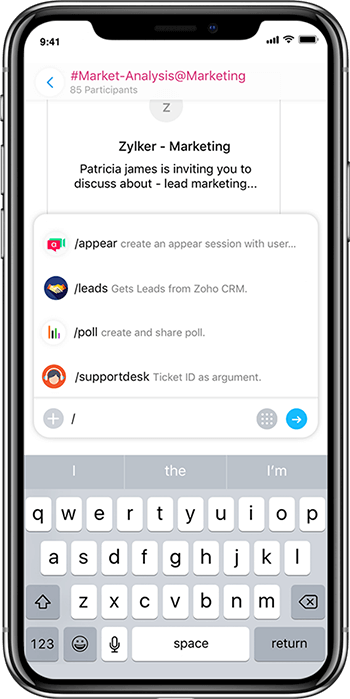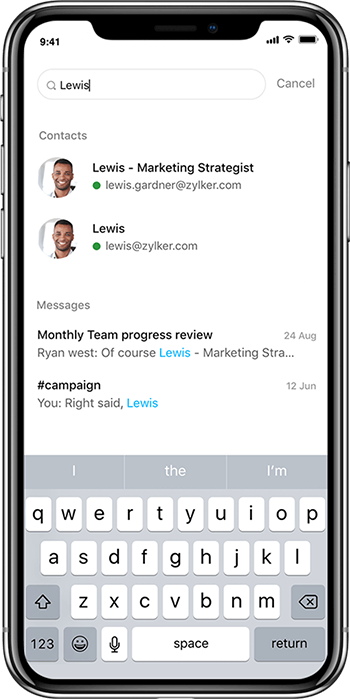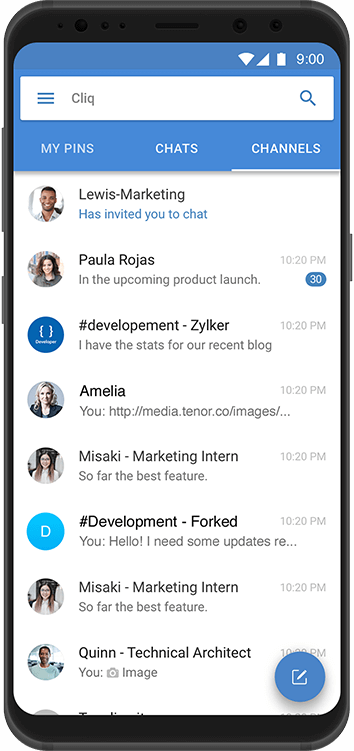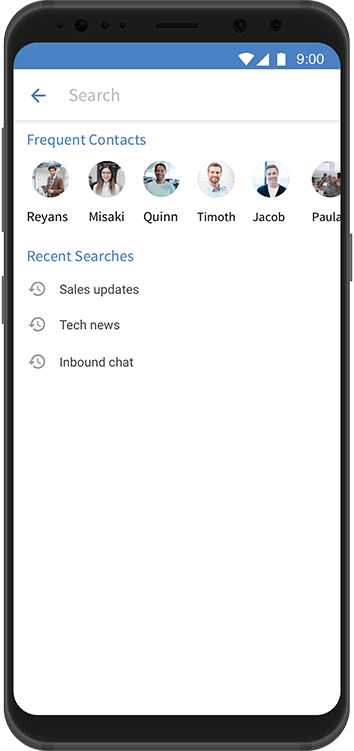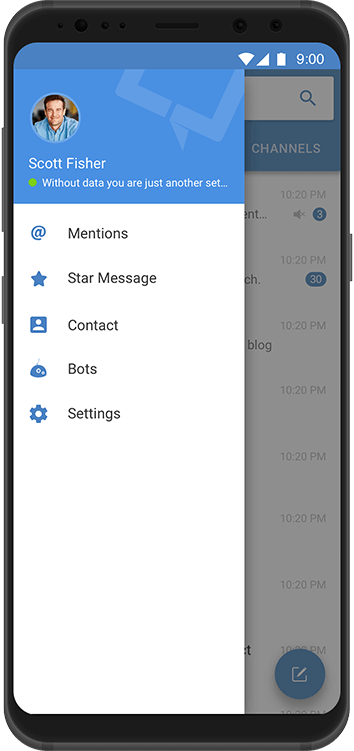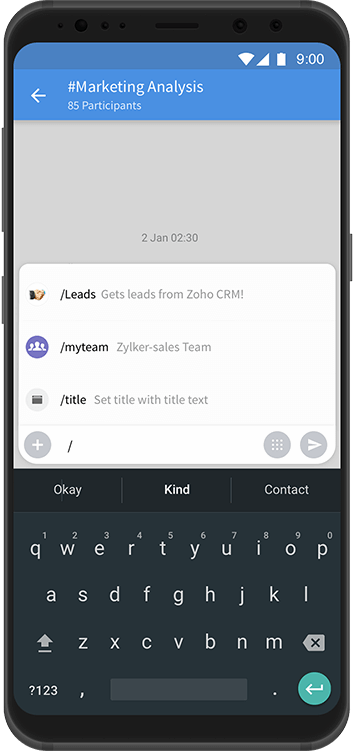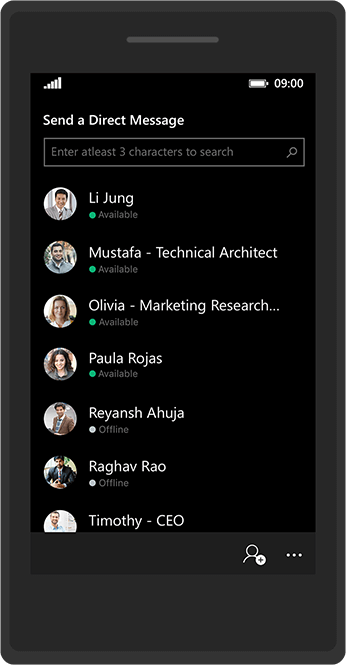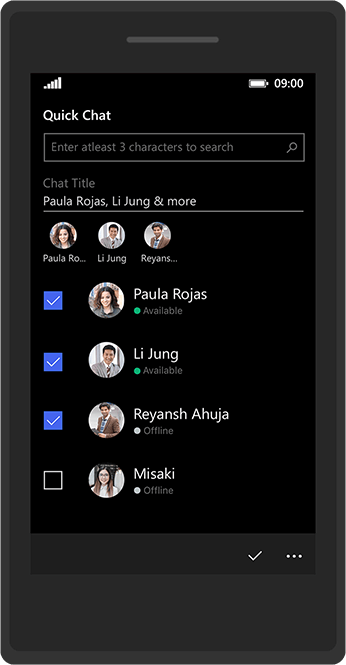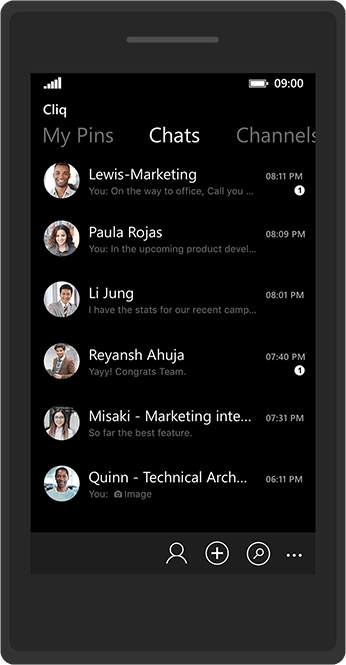 "A very neat app for team communications."
Asif Manan
"Great chat app for work."
Danny Chiang
"This app has allowed me to work from wherever I chose all while communicating with my team effectively."
Duane Stone