How do I remove a user from my organization?
As the admin of the organization, you can remove users from Cliq anytime. There are 2 methods for removing a user—Inactive and Delete. 
Click on your profile picture in Cliq and select Admin Panel. 
In the Admin Panel, under General -> Users, all your active users will be listed.
Select one user or multiple users by checking the box in left side.
This will display the buttons Delete and Inactive in the top bar.

Delete: The user will be completely deleted from your Zoho organization and will not be listed in any of your Zoho services furthermore.
Inactive: The user's status will change from Active to Inactive and they won't be able to access their Cliq account. You can activate their account later on if needed. Meanwhile when inactive, the users will not be listed in Cliq under Contacts and in other places.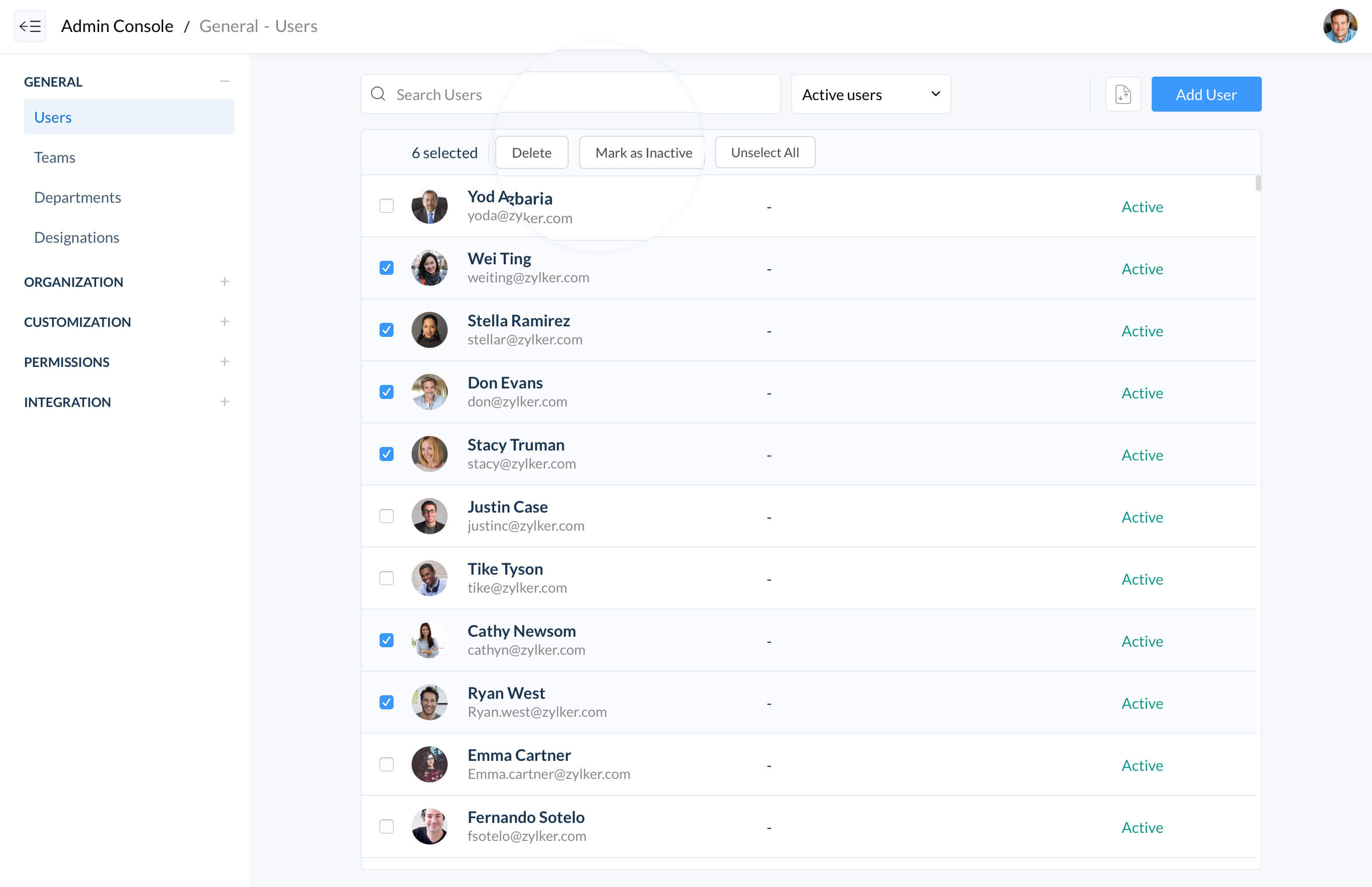 Admin Note:
If you would like to add them back later on, in Users menu, select Inactive Users from the dropdown, click on the user from the list and Activate their account.