How do I add users to my organization?
Click on your profile picture to access User Panel. Being the admin of the organization, you along with all the other administrators of your organization on Cliq will have access to My Organization in User Panel. 

Admin Note:
If your organization is new and you do not have any users yet, then '+Invite Users' will be displayed next to Star messages in top bar, until you have 4 active users or more.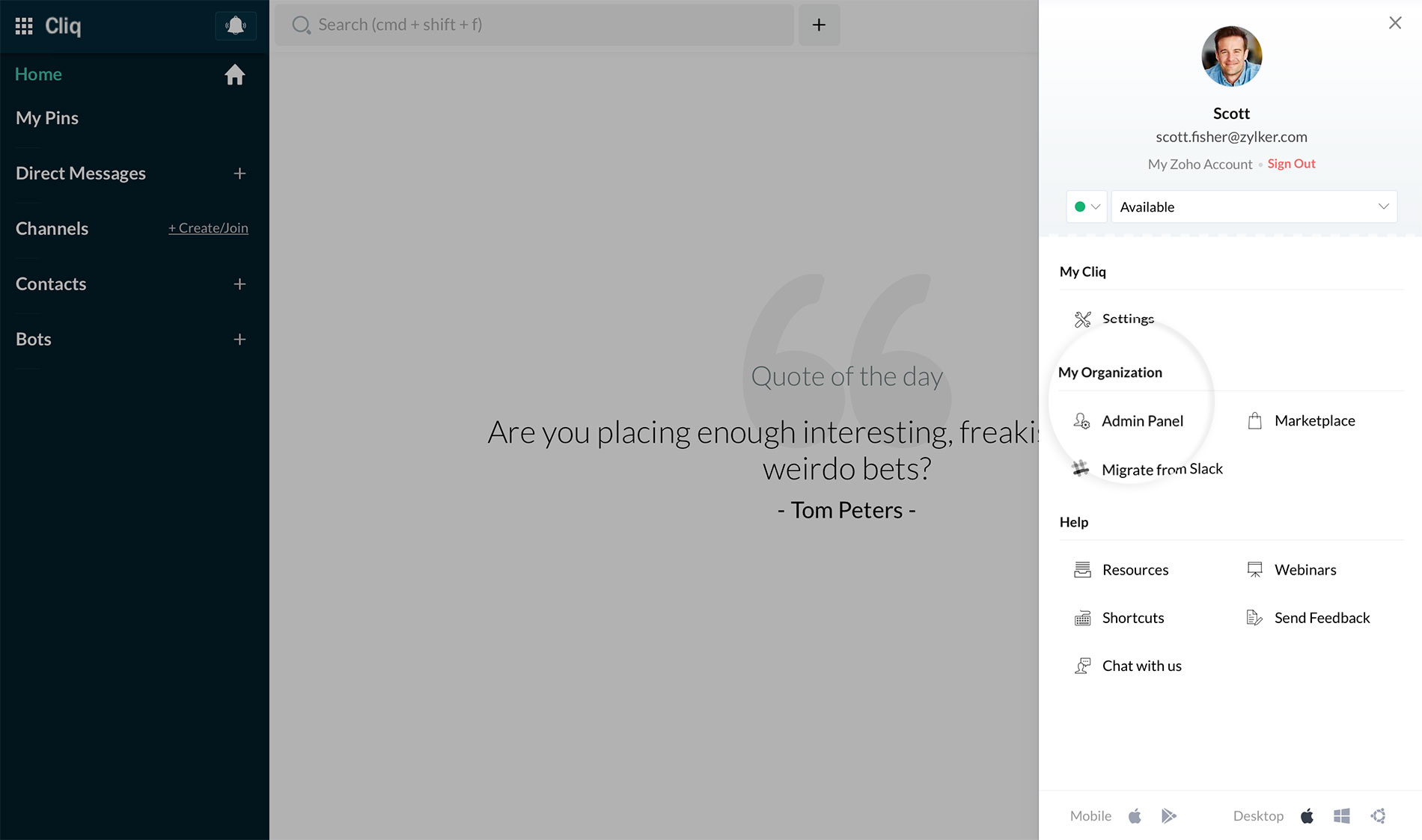 In the Admin Panel select Users. In here you have option to add users in 2 ways!
Individual Users 
Click on the Add User button. 


Enter the user details and click the Add button. A request mail will be sent to the invitee to join your organization. 
Make sure your invitees accept your request within 30 days, as the link will expire on the 30th day. 


Bulk Users
Click on the file icon just before the Add User button and select Import Users. 
​

In the upload file section, choose the file that contains your employees' name and email id (file format: CSV) and click Export.
The users will be retrieved from your file and listed out for you. In case the CSV fields are not fetchable, the Invalid Users section will be listed at the bottom from which you can view the list. 
Then click the Add Users button below. This will send an invite to all users to join your Cliq organization. These users will be listed under Invited Users section till they accept and join your organization. 
Note: The invite link sent in the mail is valid for 30 days.
You can find the list of invited users by selecting Invited users in the dropdown menu next to Search bar.