How to view Active, Inactive, Paid and Invited users?
Users in admin panel are categorized as following
Active users: All the current users in your organization are defined as active users.
Inactive users: The users of the organization whom the administrator has blocked from accessing Cliq are the Inactive users.
Invited users: The users to whom the administrator has sent out requests to join the organization but the users haven't accepted the request yet.​
Paid users: The members of the organization who are covered under the purchased plan of Cliq.
To view the users based on the categorization follow the below steps:
Click on your Profile Picture in Cliq and select Admin Panel. 
In the admin panel, under General click on ​ Users
In the topbar of users, a dropdown will be visible with default selection as Active Users.
Choose any category from the dropdown to view the corresponding list of users.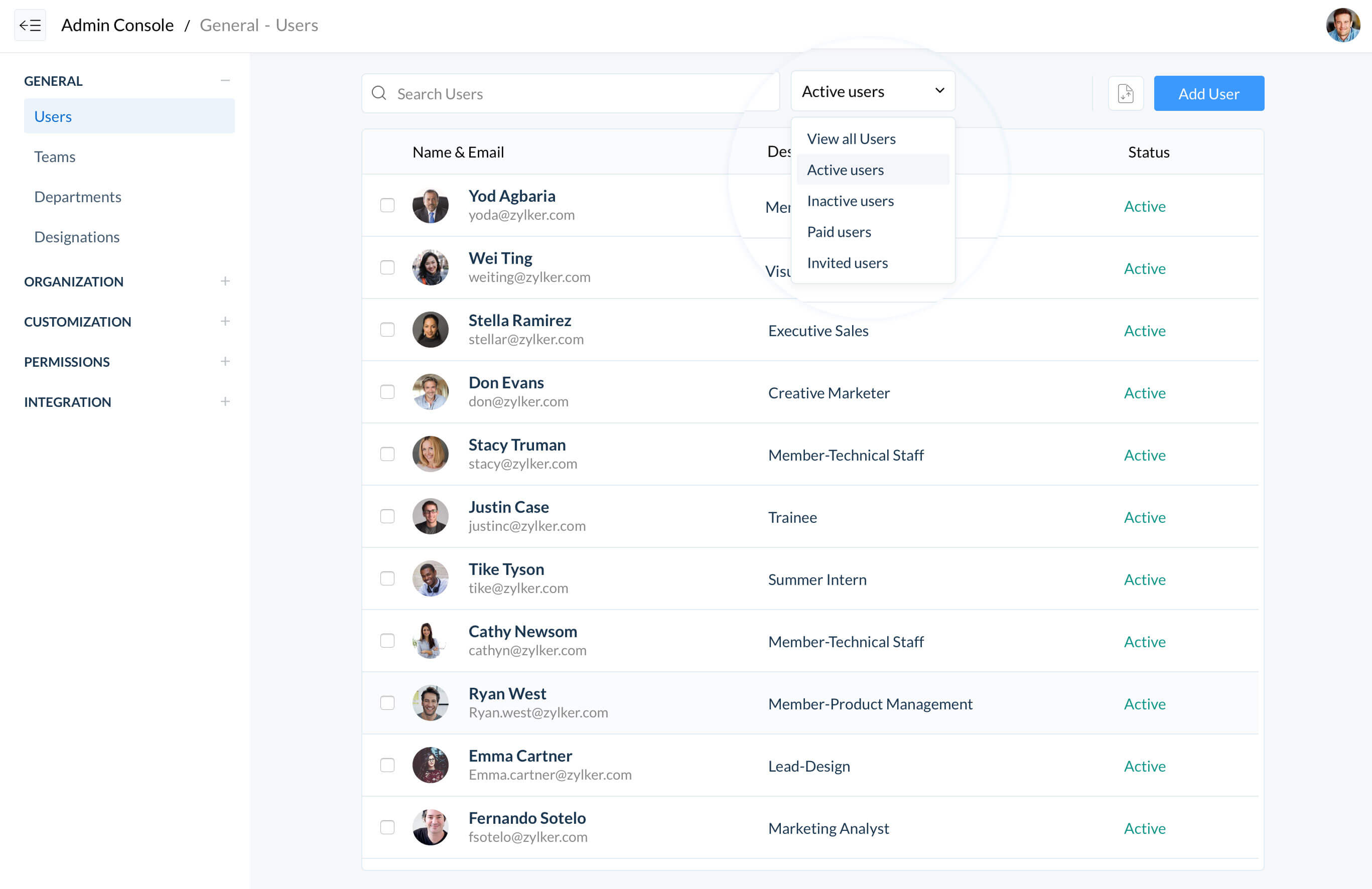 How to mark a user as active / inactive
To mark a user as active or inactive, 
Select a user from the list to open up their user profile. 
You'll find the user's current state listed as Active if they are active and vice versa if the user is inactive. 
Click on the drop down menu next to the user's current state and select an option to change the user's state.