How to configure desktop notifications?
Desktop notifications are browser notifications that will pop-up for new messages. Clicking on this pop-up will take you to the respective chat.
When a user signs-in to Cliq for the first time, a pop-up will be displayed to enable desktop notifications. Clicking on 'Enable Notifications' will ask permission to allow the browser to send you notifications for Cliq.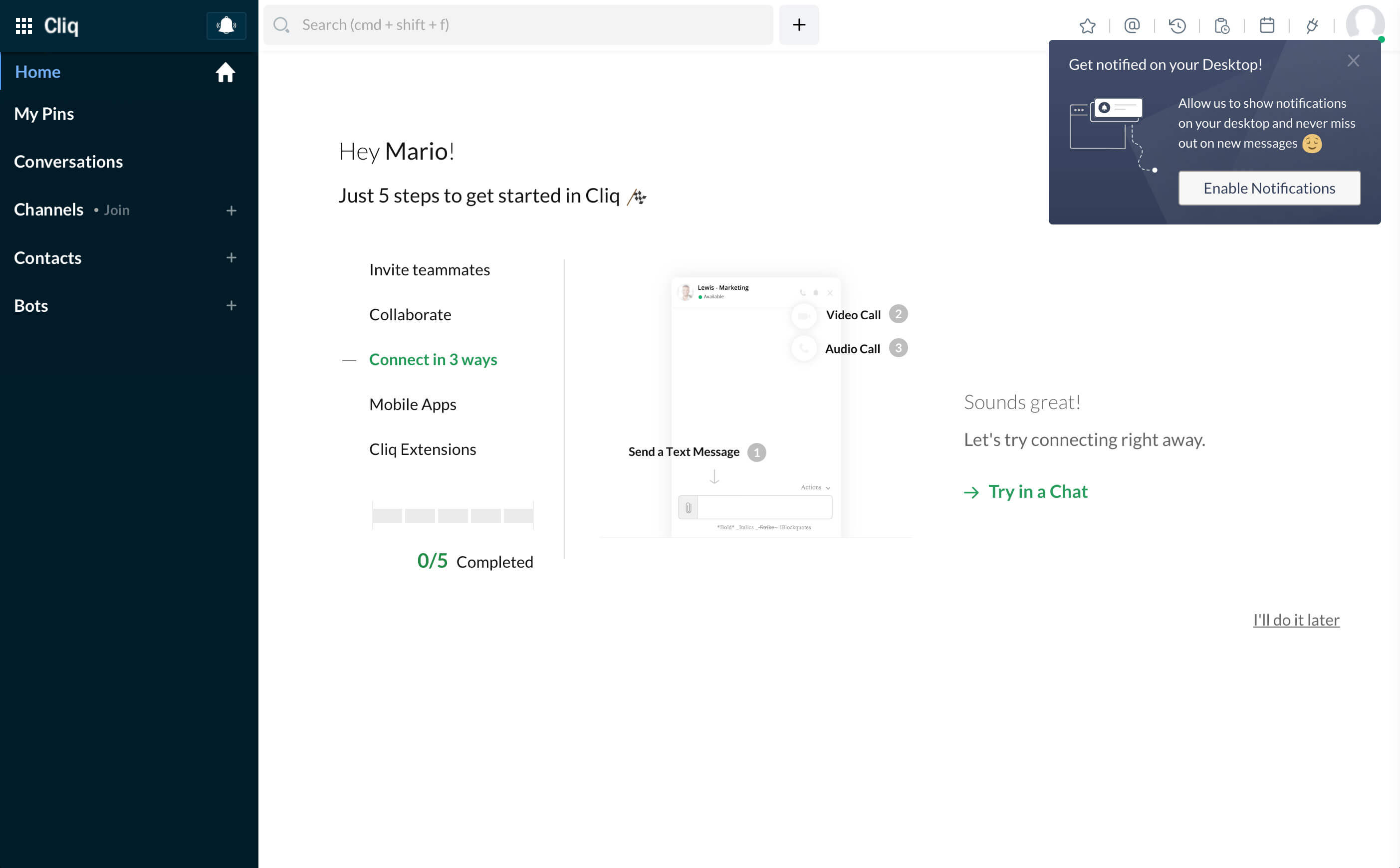 The desktop notification can be further customized in Cliq. Click on your profile picture and select Settings. In settings, under Notifications -> Desktop select your preferences for receiving desktop notifications.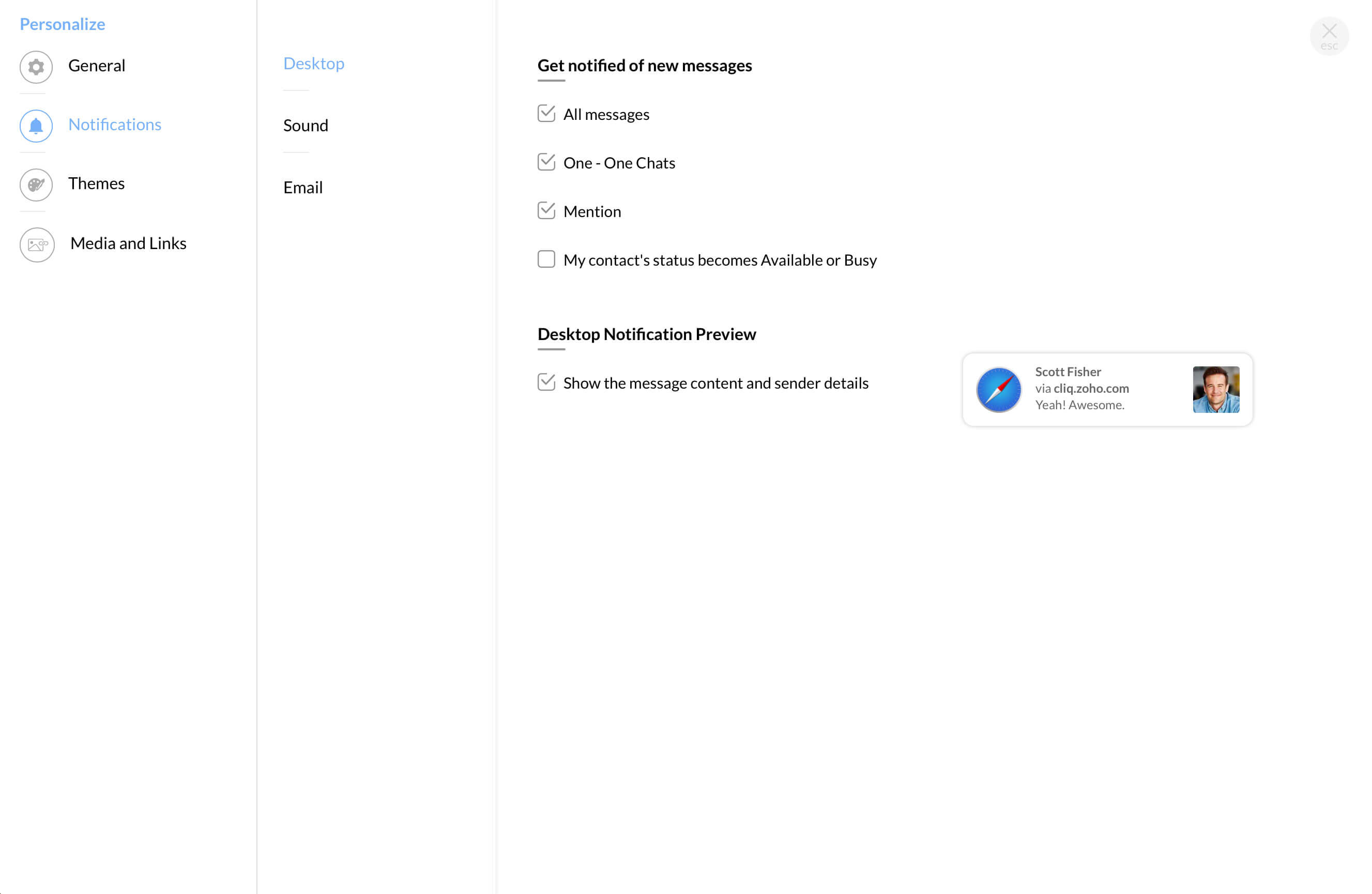 All messages: Notifications will be received for all messages, i.e. 1-1 chats, group chats, channels and bots
One - One chats: Notifications will be received for only 1-1 chats
Mention: Notifications will be received each time you are being @mentioned 
My contact's status becomes Available or Busy - Notifications will be received for changes in the status of all your contacts, i.e. when a user's status changes to Web Available or Web Busy. 
Apart from this, you can also choose to view the preview in your notifications, i.e. the user name and message will be displayed.

Note:
If you do not receive desktop notifications after enabling it in Cliq, then check if notifications are enabled in your browser settings.