How to search for files and links?
You can search for files and links using the filters hasfile: and haslink:   
hasfile: Type and select hasfile, then type your file name and give enter. You can also type the file extension along with the name to narrow down the results.
Also once you select the filter hasfile, you can choose to select any one suggestion (png, gif, jpeg, doc) displayed in the results box. All the files of that particular suggestion will be displayed. You can then narrow down the search by typing a search term.     
haslink: Type and select haslink, then type the term and give enter. The results having that particular term in the links will be displayed. 
#1. Search using hasfile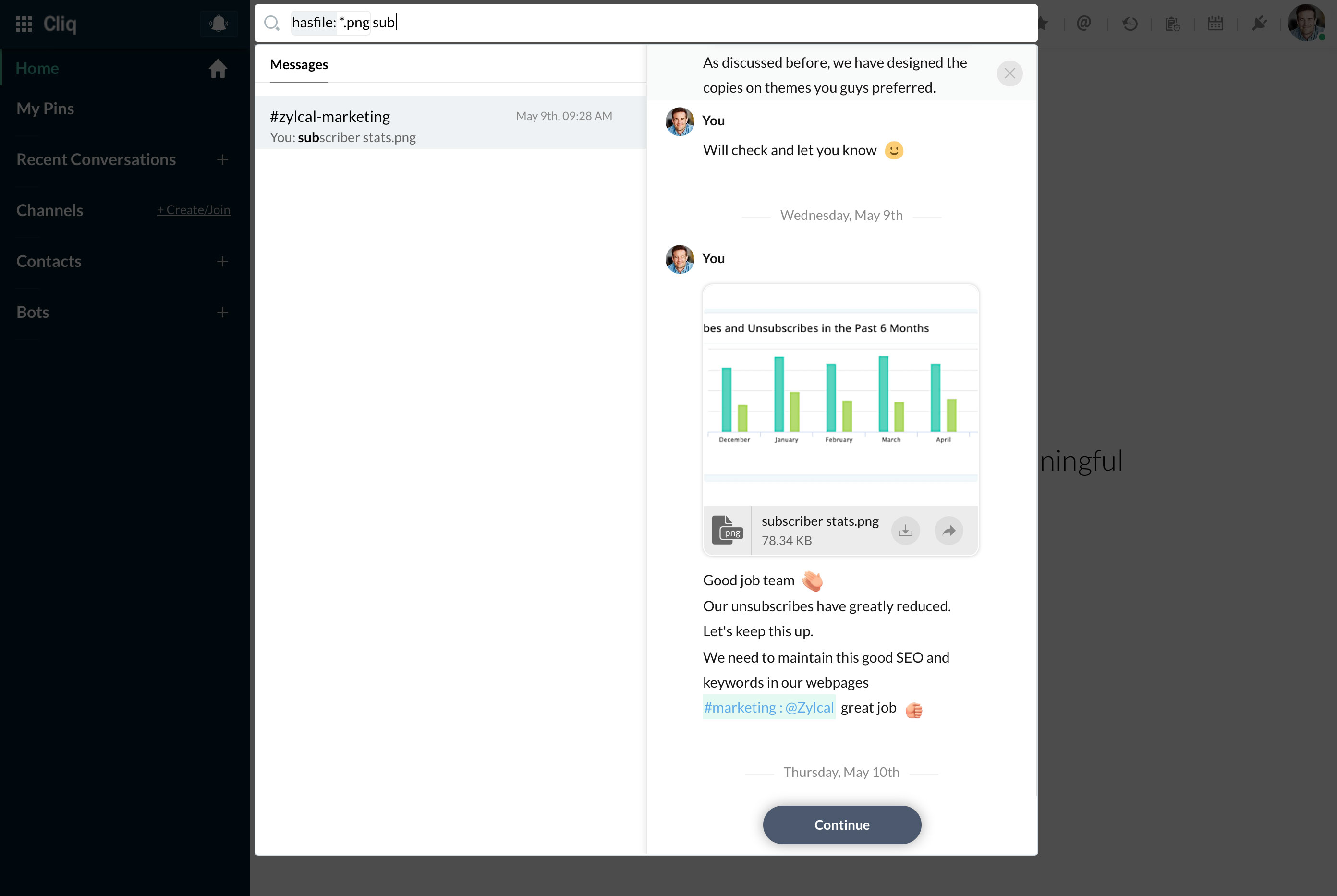 #2. Search using haslink