How can users join a PrimeTime session?
Once the session has been created, it will appear in that particular group chat/channel as a message card displaying the session title with a Join button.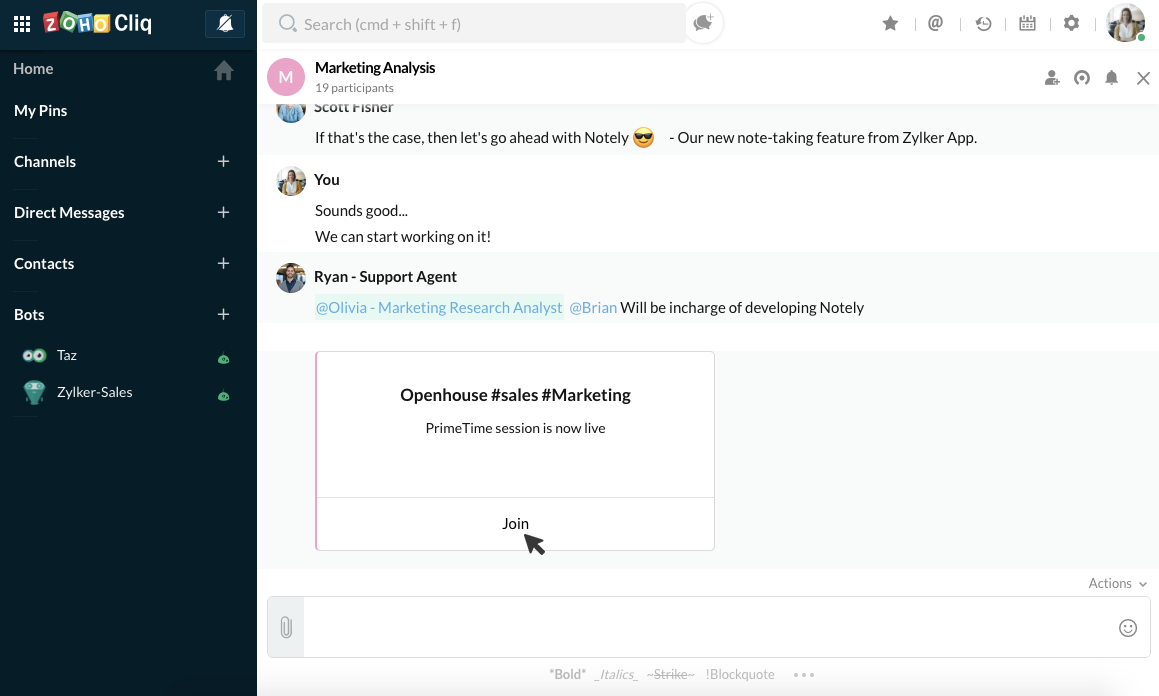 The users must click on this button to get into the session. All the users of the Chat/Channel in which the session is created are eligible to join the session.
Notes:
The maximum number of users for a PrimeTime session is 100.
PrimeTime is only supported in Chrome and Firefox browsers.