How do I create a PrimeTime session?
Click the PrimeTime icon in the chat header of a Group Chat or Channel.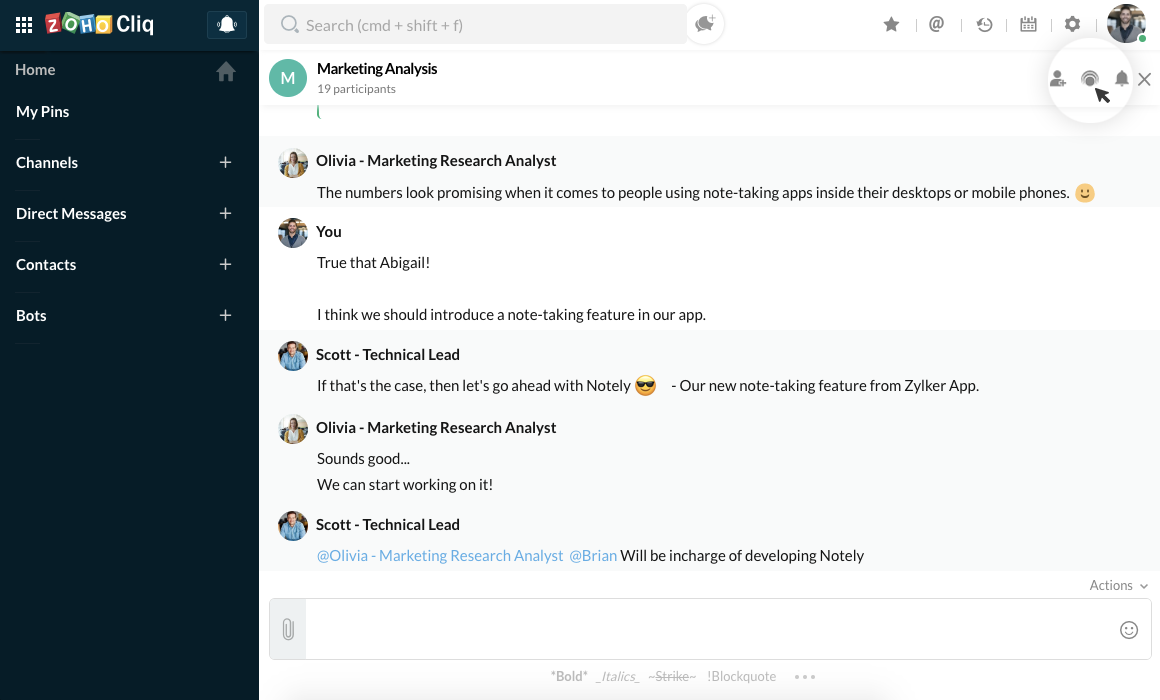 A new window will open. Set the topic of the session and click Start. The browser will request permission to access your camera and microphone. Grant permission to access PrimeTime features.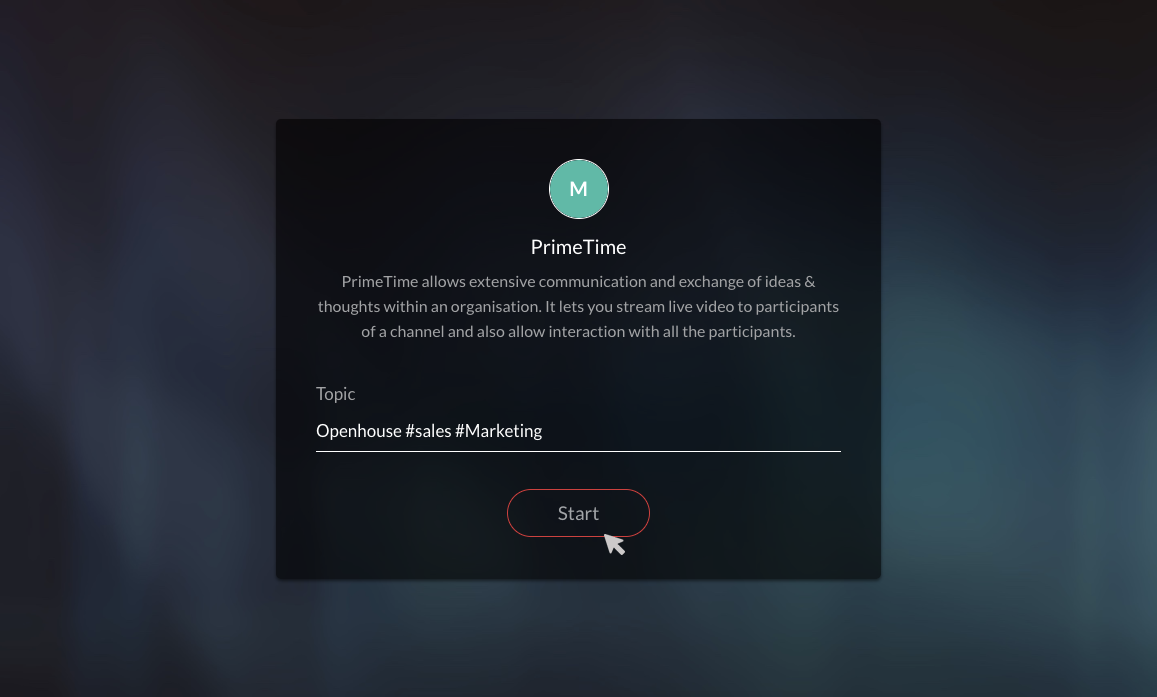 Your session is now live and ready to roll.
The creator of a session is referred to as the Host.