Releasing Upgrades for your Extension 
Extension Upgrades:
Publishing extension upgrades will again be done via the extension publishing page. Follow the below steps to publish an extension upgrade:
Select Publish by hovering over the extension name.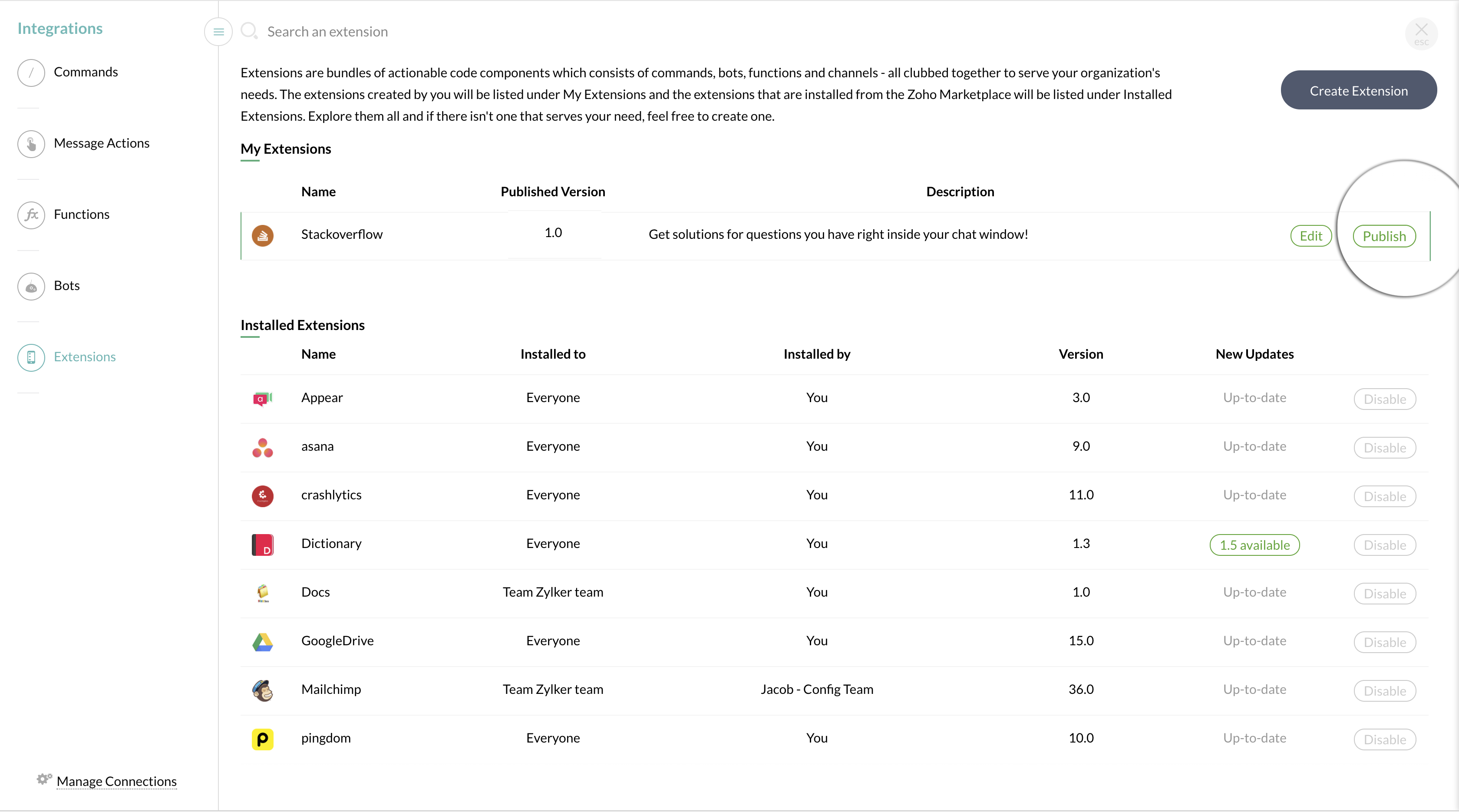 On clicking Publish, you are directed to the extension publishing page.
Extension Version:
Provide the extension version and the type of release (Major or Minor).
Major Release: Any addition of new features or major enhancements can be released as a major upgrade version. 
Minor Release: Primarily bug fixes and slight improvisation of a feature can be released as a minor upgrade version. 
Pricing Extension Upgrades:
You can choose to change the pricing plan for the major version of your extension or continue with the existing plan (if the extension is a paid one). In fact, you can change the pricing plan for your extension upgrade, i.e. change from free extension to paid extension. For instance, if the earlier version of your extension was free for installation, you can change it as a paid extension with the upgrade.
Points to be Noted:
Only major upgrades can have a change in pricing plan.
The change in pricing plan will not be applicable for users who have been using the previous version of the extension. They can continue to use it by just updating to the latest version. This will be applicable for users who are installing the

extension

for the first time (once the pricing plan has been changed).