How to enable Zoho People integration and how does it work?
To enable Zoho People integration follow the below steps:
Navigate to the admin panel -> click on Zoho People in the integration section -> click on the toggle button at the top of the Zoho People integration page.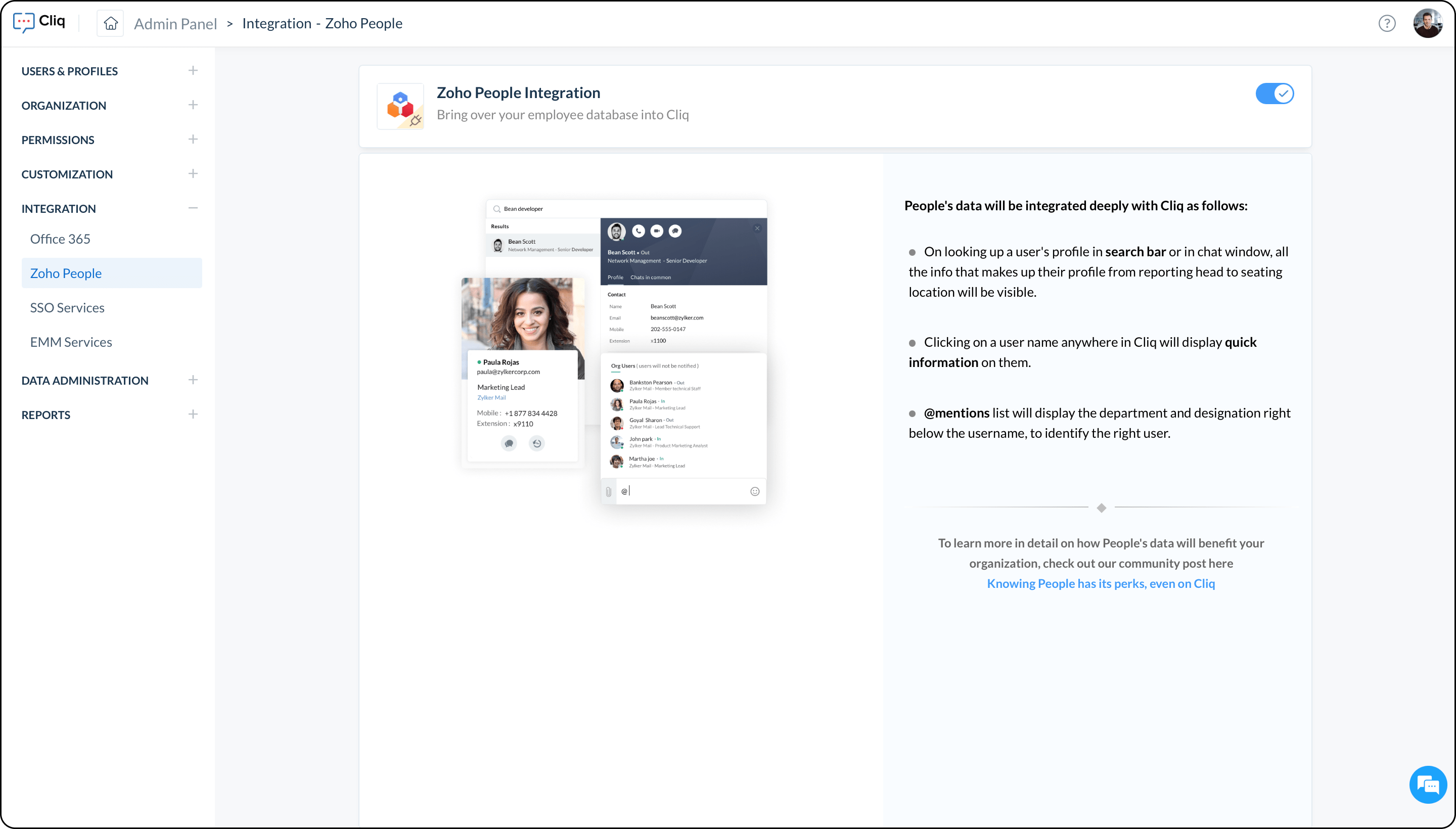 Zoho People integration has been made available in paid as well as the free plan, the only constrain is that the user must also have a Zoho People account.
When you integrate Zoho People with Cliq, you basically are bringing over your employee database into Cliq. Once you have integrated Zoho People with Cliq you can look up a user's profile in the search bar or in the chat window, all the info that makes up their profile from reporting head to seating location will be visible. Clicking on a user name anywhere in Cliq will display quick information on them. @mentions list will display the department and designation right below the username, to identify the right user.
Further, you can find the People section in the navigation sidebar of Cliq, to know about the people section in the navigation sidebar and the various actions that you can perform from there click here.