YouTube
Enjoy the videos and music you love in Cliq
YouTube is the most popular video site on the internet today with millions of users uploading and watching videos every minute. Cliq - the team communication software, provides YouTube Extension so that videos can be shared and watched on the go right from within the Chat Window. Videos can be shared in any chat or channel ranging across wide variety of genres from work related (marketing, productivity increase, sales techniques, etc...) to stress busters ( music, jokes, amazing facts, etc...)
YouTube in Cliq
Once installed, the YouTube Extension can be used in Cliq by the command /youtube
The first time you use the command, YouTube will request permission to access your Google account. Go ahead and grant access.

Type /youtube followed by video name and select a video
eg: /youtube steve jobs marketing strategy

Then select the required video from the list and the it will be displayed in the chat (visible only to the user who executes the command)
Click 'Post here' to post the video in chat window.
Tip: You can also watch the video in full screen mode by clicking on full screen icon.  
#1. YouTube requesting your permission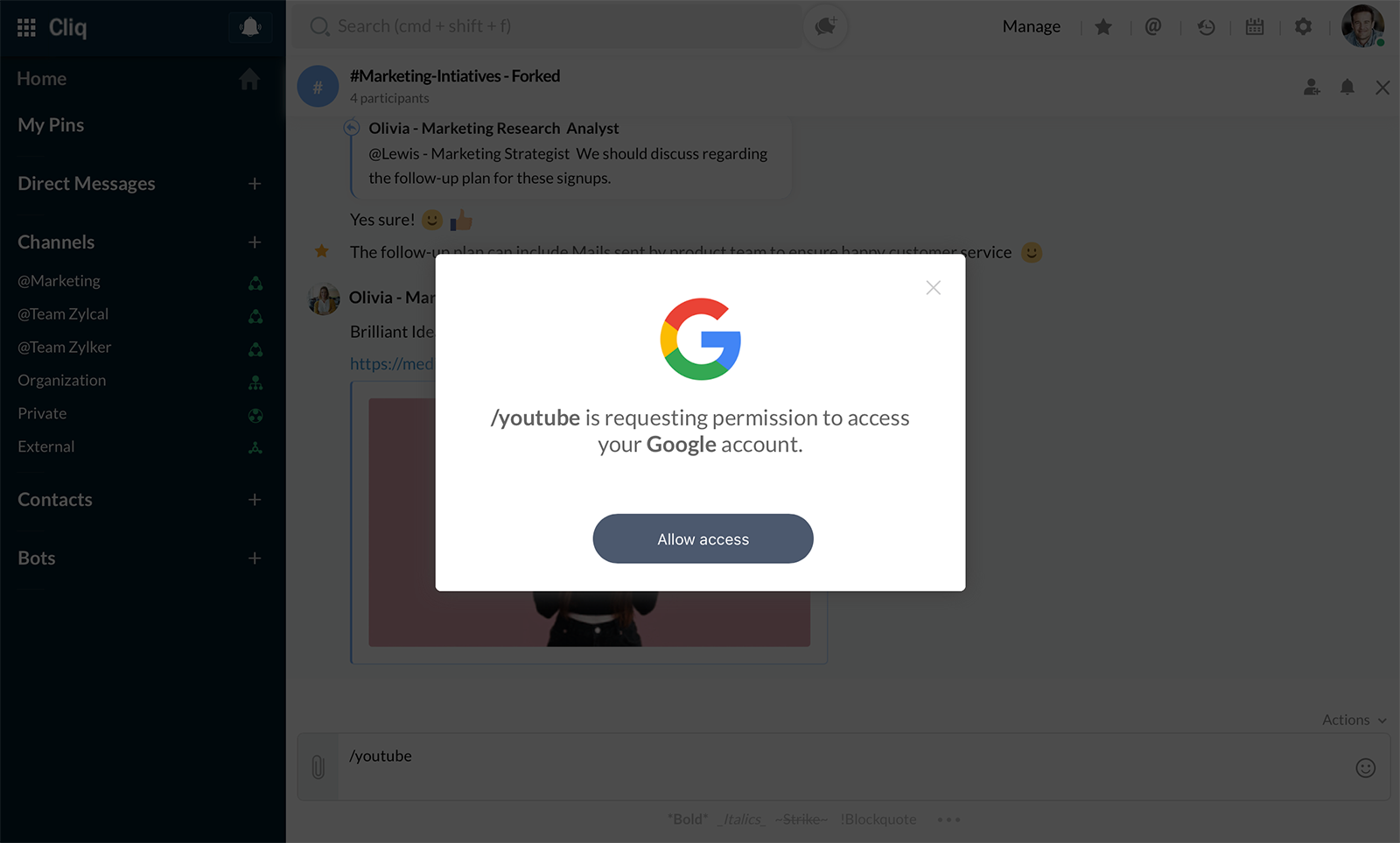 #2. Executing the command and selecting a video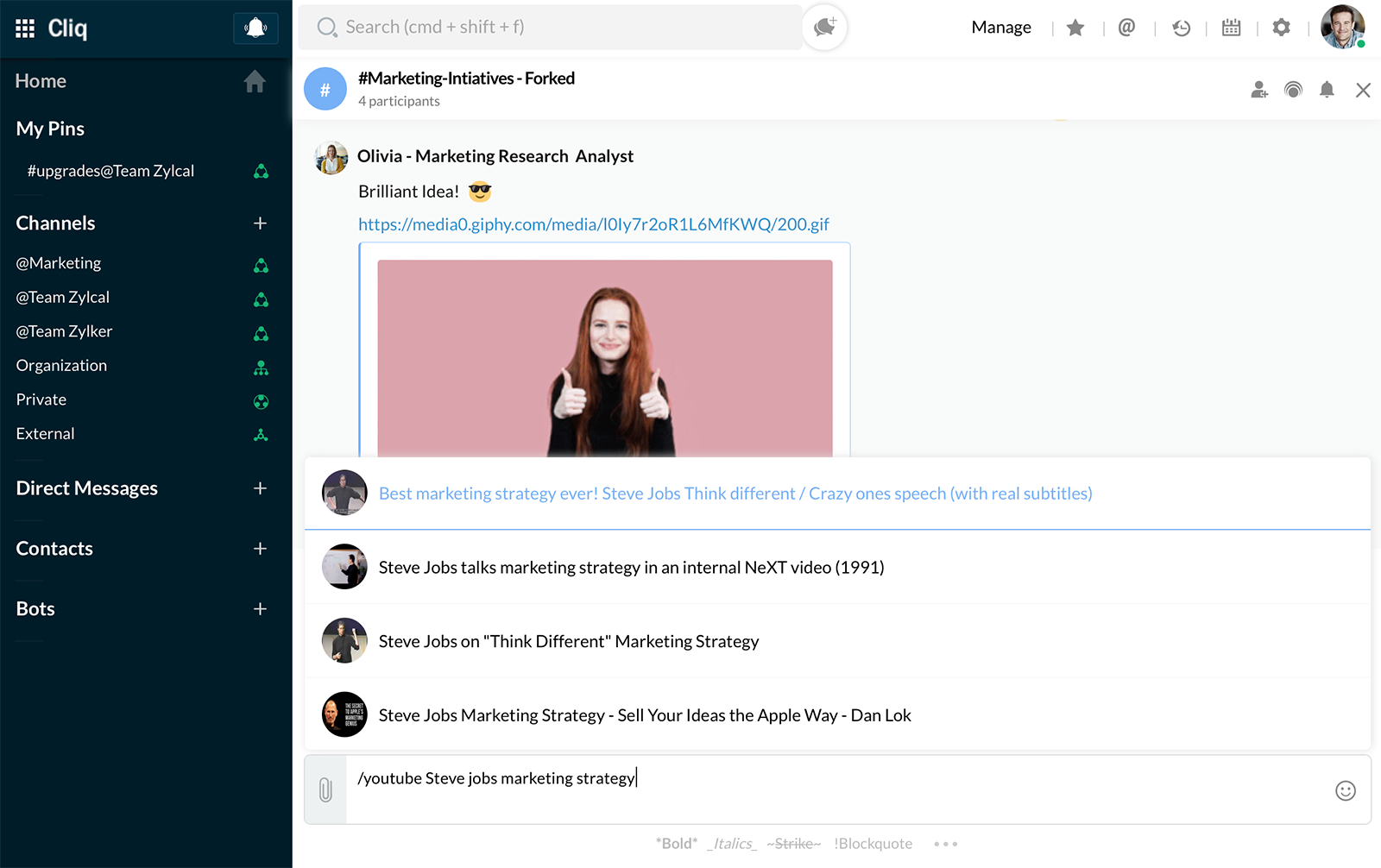 #3. The selected video posted in chat only to the user who executed the command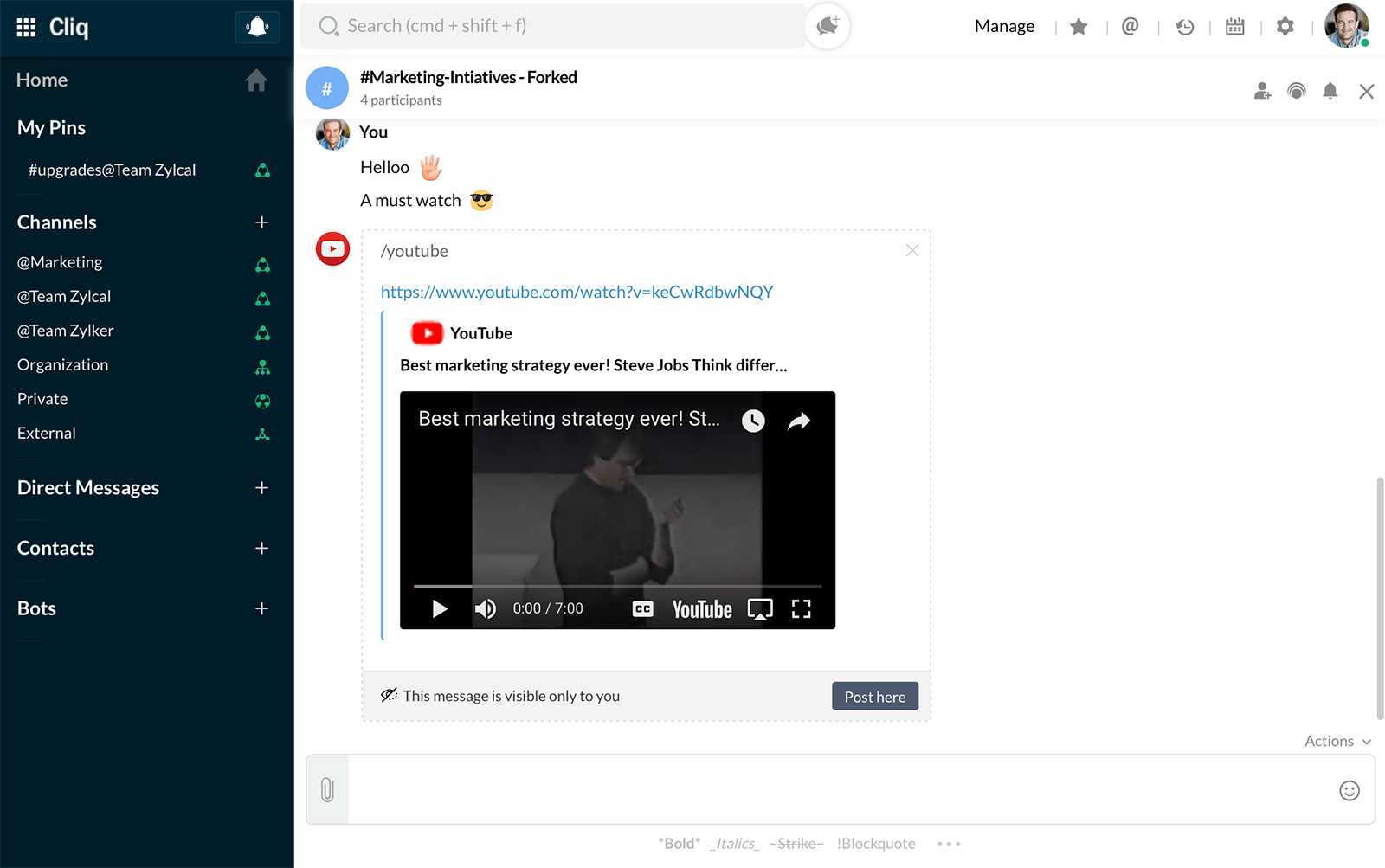 #4. Clicking 'Post here' posts the video in chat for everyone to watch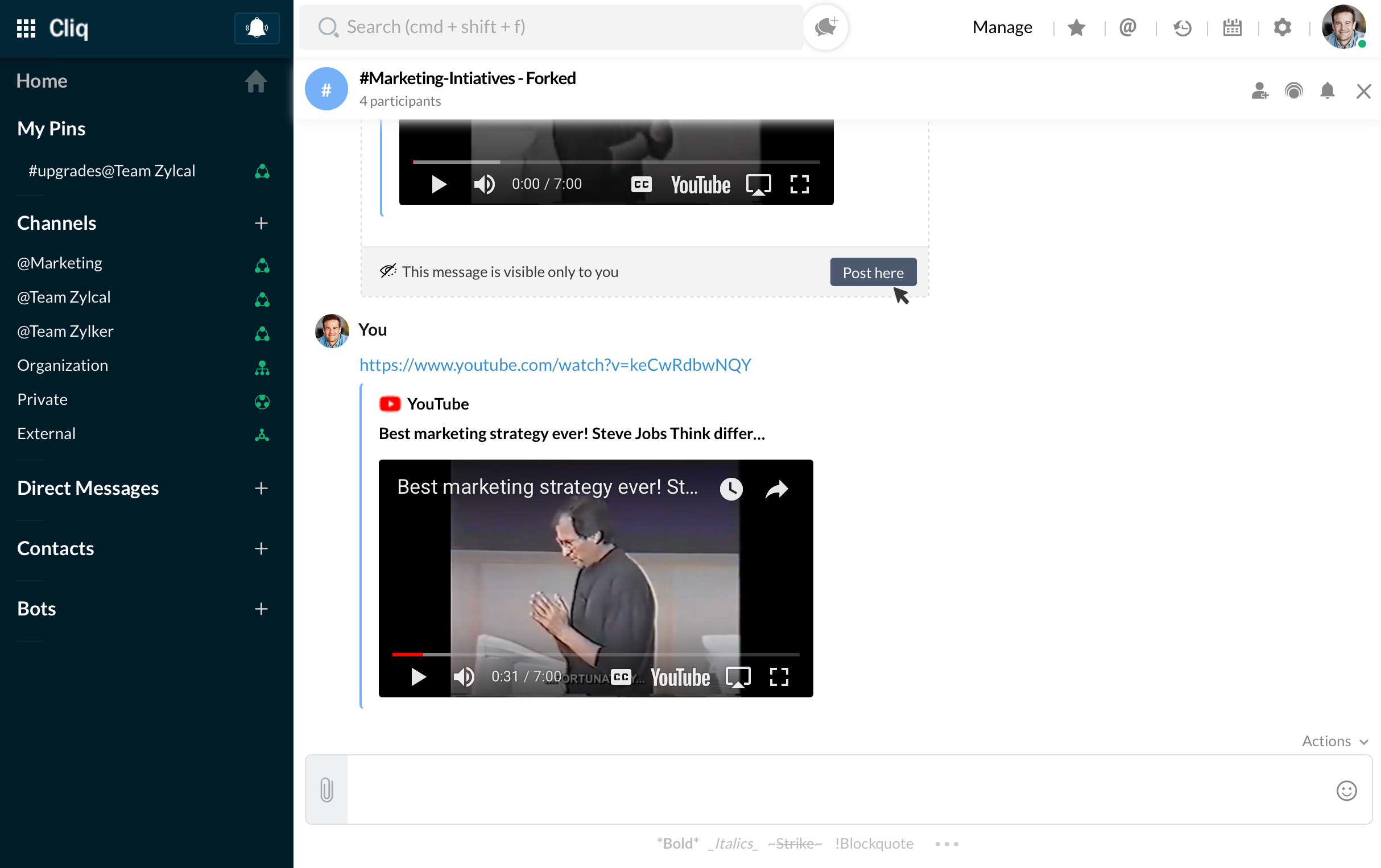 Installation
Only org admins can install an integration for the entire organization, whereas users can install only for their team. Install Youtube integration by clicking on the button below, and enjoy videos by just a simple slash command right inside your Cliq chat window.