Consents for Integrations
As members of a Cliq organization, it is each one's right to choose whether external sources can access your profile and chats in Cliq when using Integrations. The first time you execute any component of an integration (command, bot, function, ...), a consent dialog box will be displayed on screen requesting your permission to access data.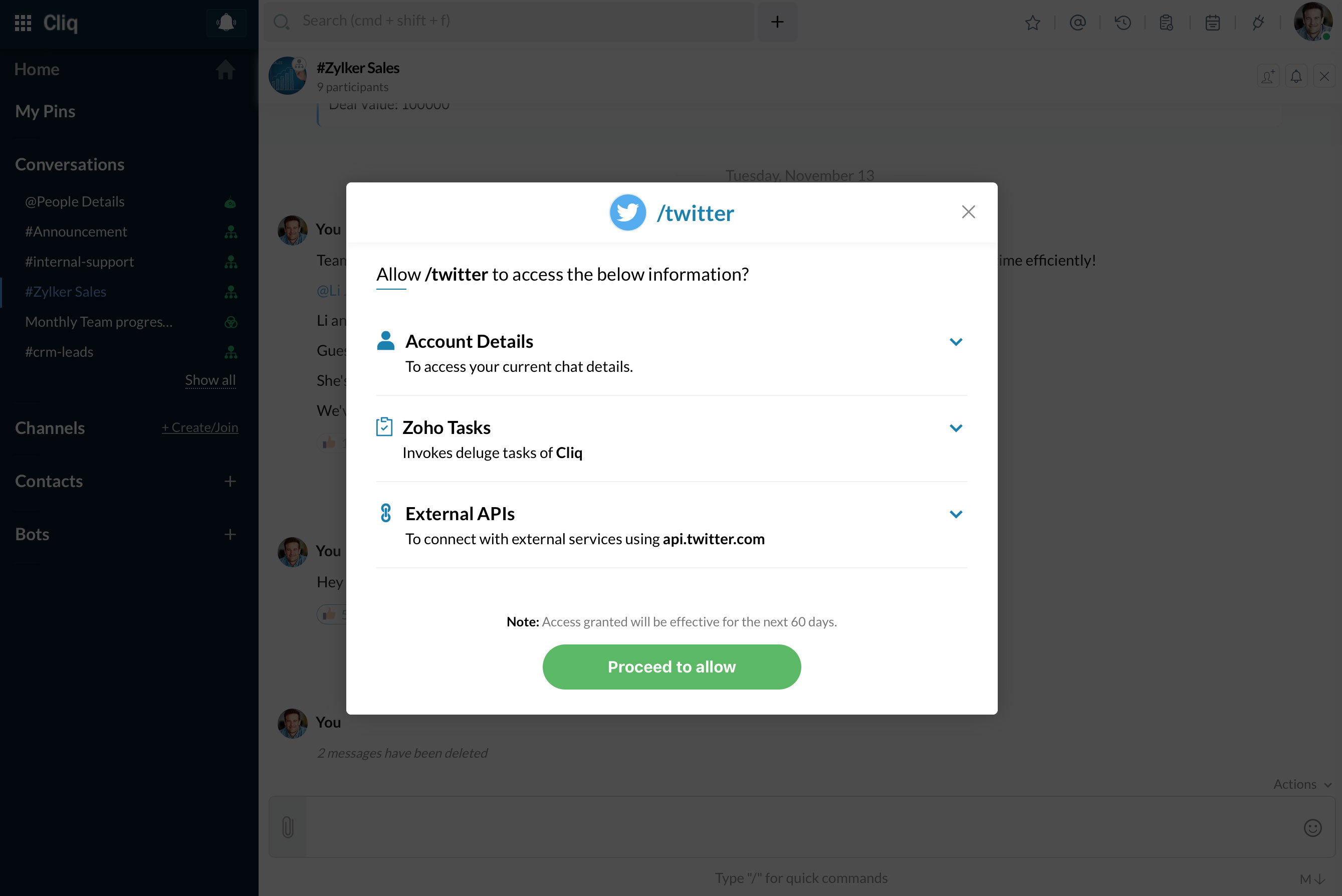 A brief overview of the above image
The consent dialog box will have the component name as title.
The data to be accessed will be displayed along with a small description.
Clicking on the arrow icon in the right side will expand and display a crisp overview for your reference.
You can choose to proceed which will execute the current task, or close the consent dialog, declining permission to execute that task.